Drawing of Northern cardinal for @melinda010100⁠
Hi everyone,
I hope you are having a wonderful day. Today , I made drawing of Northern Cardinal ⁠— also known as red bird. As @melinda010100⁠— admin of @featheredfriends community⁠— mentioned name of Northern cardinal for drawing, I am grateful to her. I hope she will like my effort.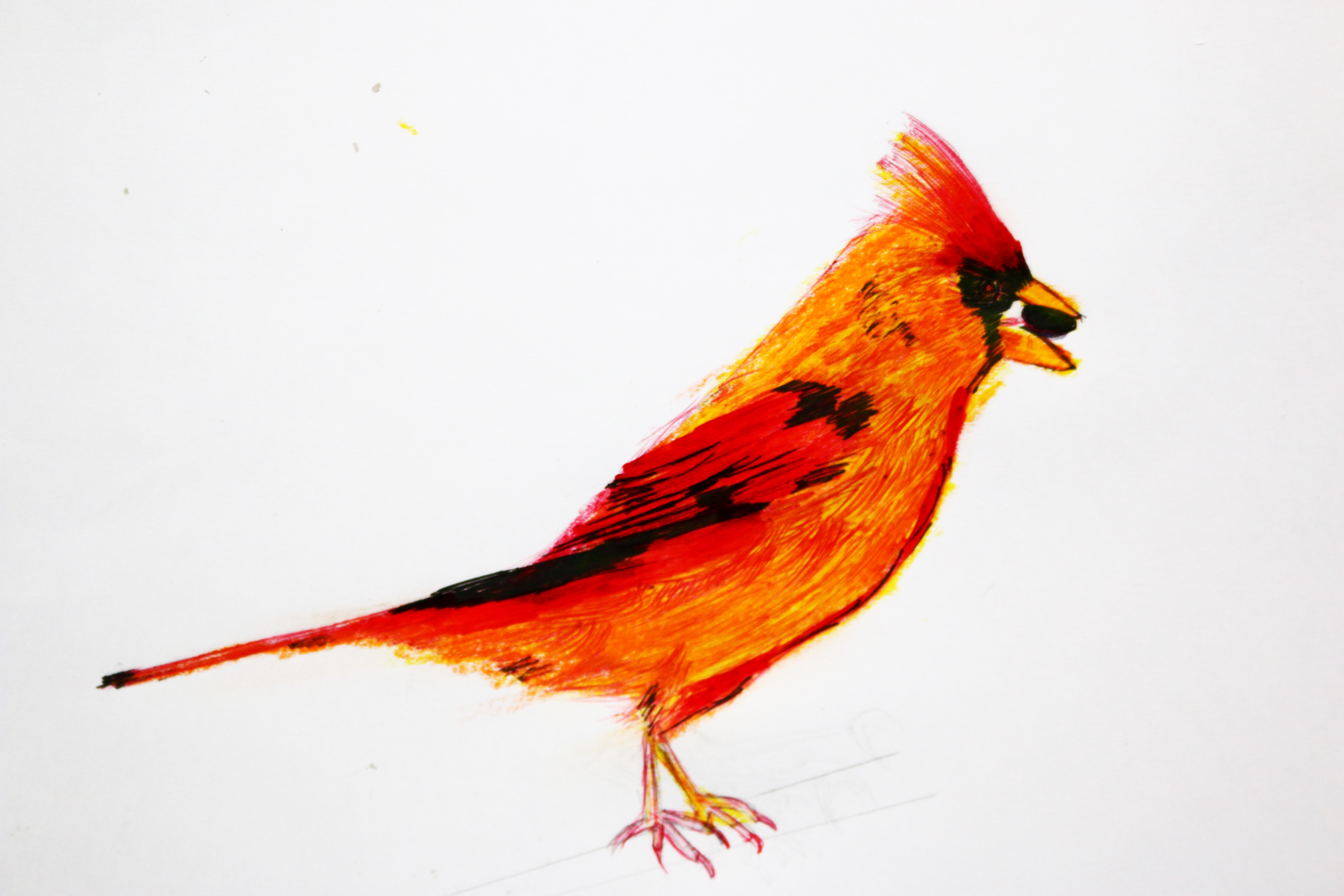 I used black pointer and red marker for this art.
Northern Cardinal
It occurs in Canada and in the United States. One of the interesting things about cardinal is that it rarely migrates and stay close to its birth place. It is famous for melodic songs and bright red plumage. Song of Cardinal plays role in socialization. Life span of cardinal is 28 years in captivity.
Interesting Fact :
It is the state bird of some of the states that includes Ohio, Virginia, Illinois, Indiana and North Carolina.
I love its bright‑red plumage of this bird.
Steps :
Step 1:
I drew form of bird with red ballpoint and black pointer.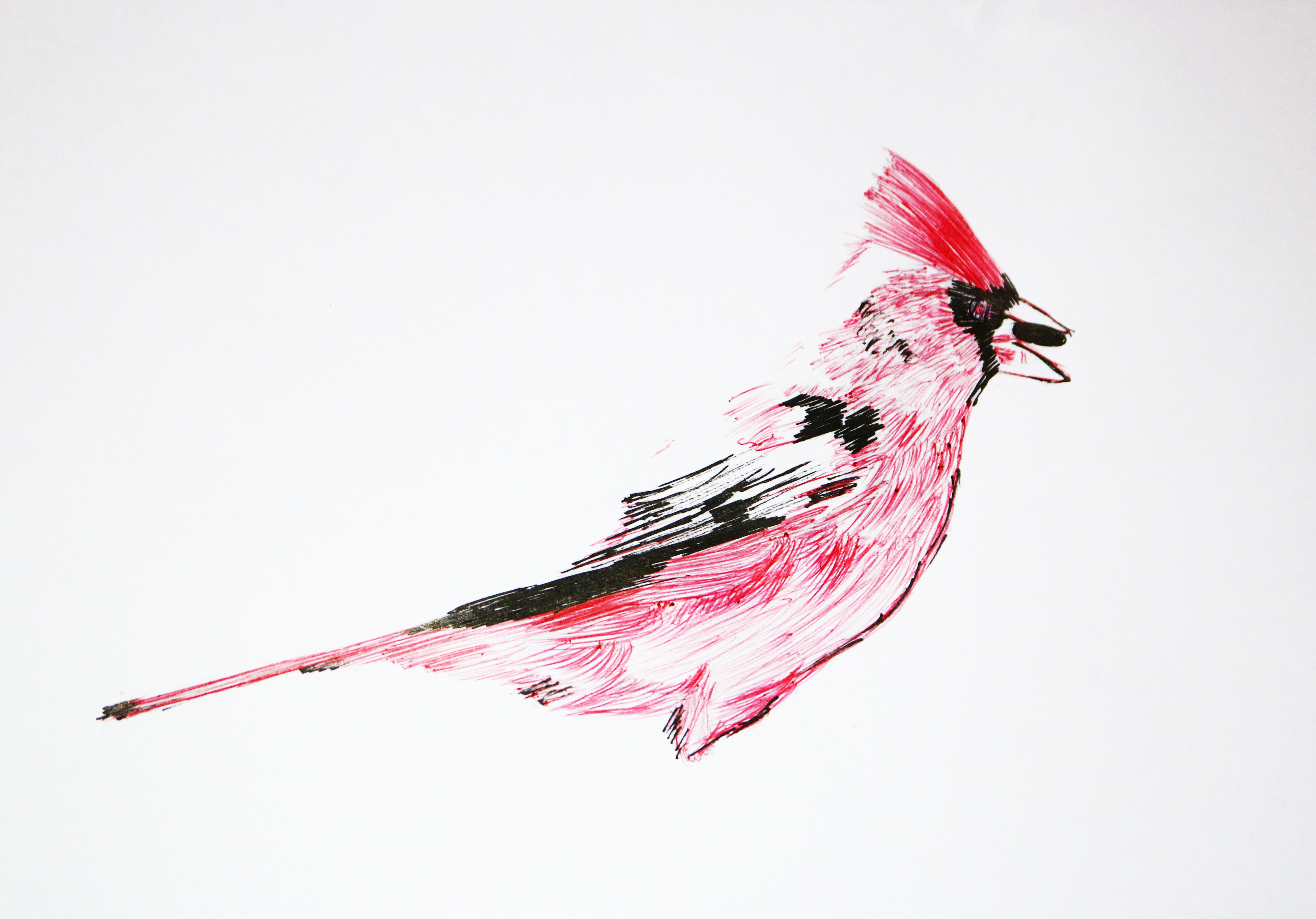 Step 2:
I drew its legs, and I found it very hard to draw it . Then, I completed shape with addition of color.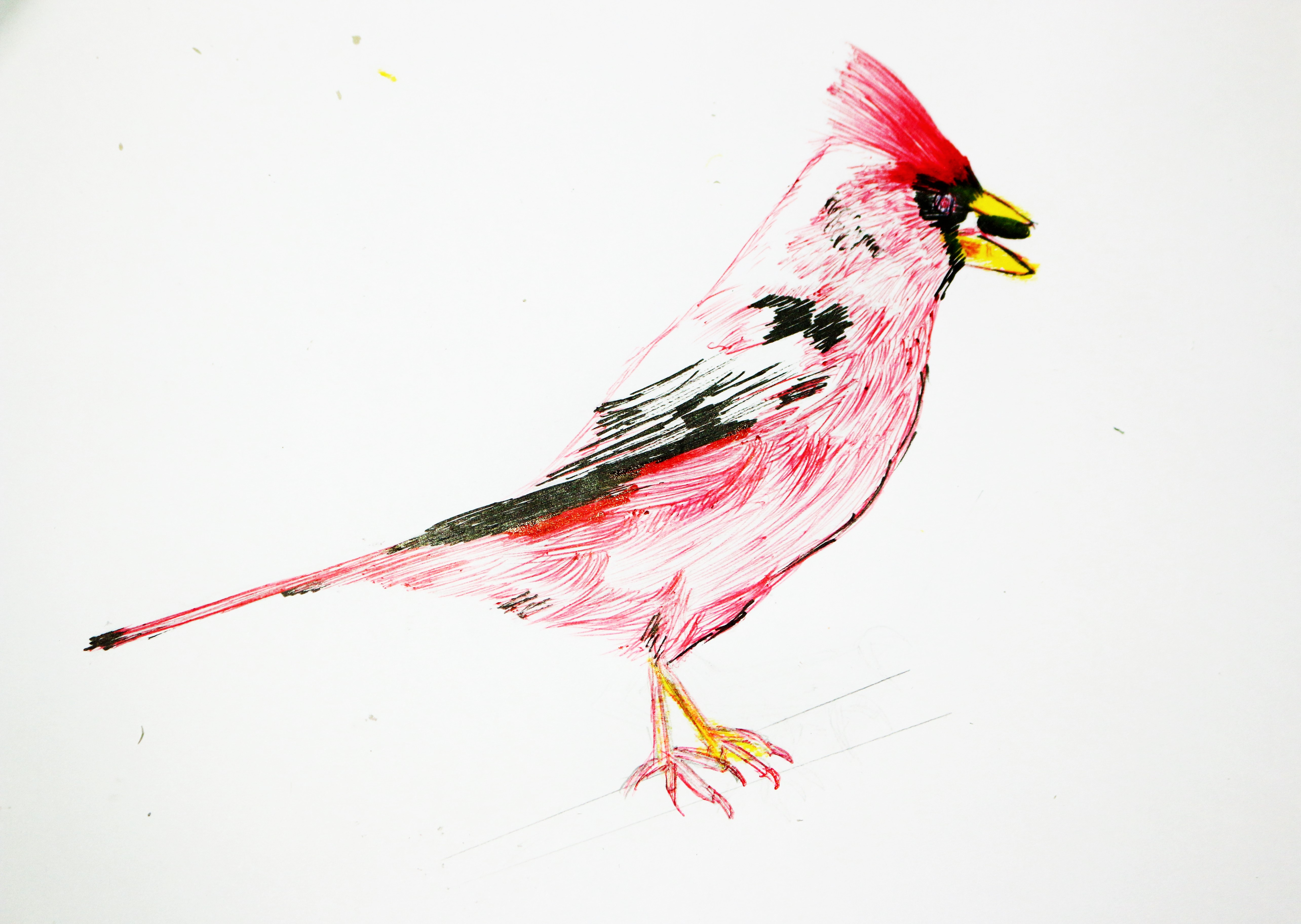 Step 3:
I colored bird and added details.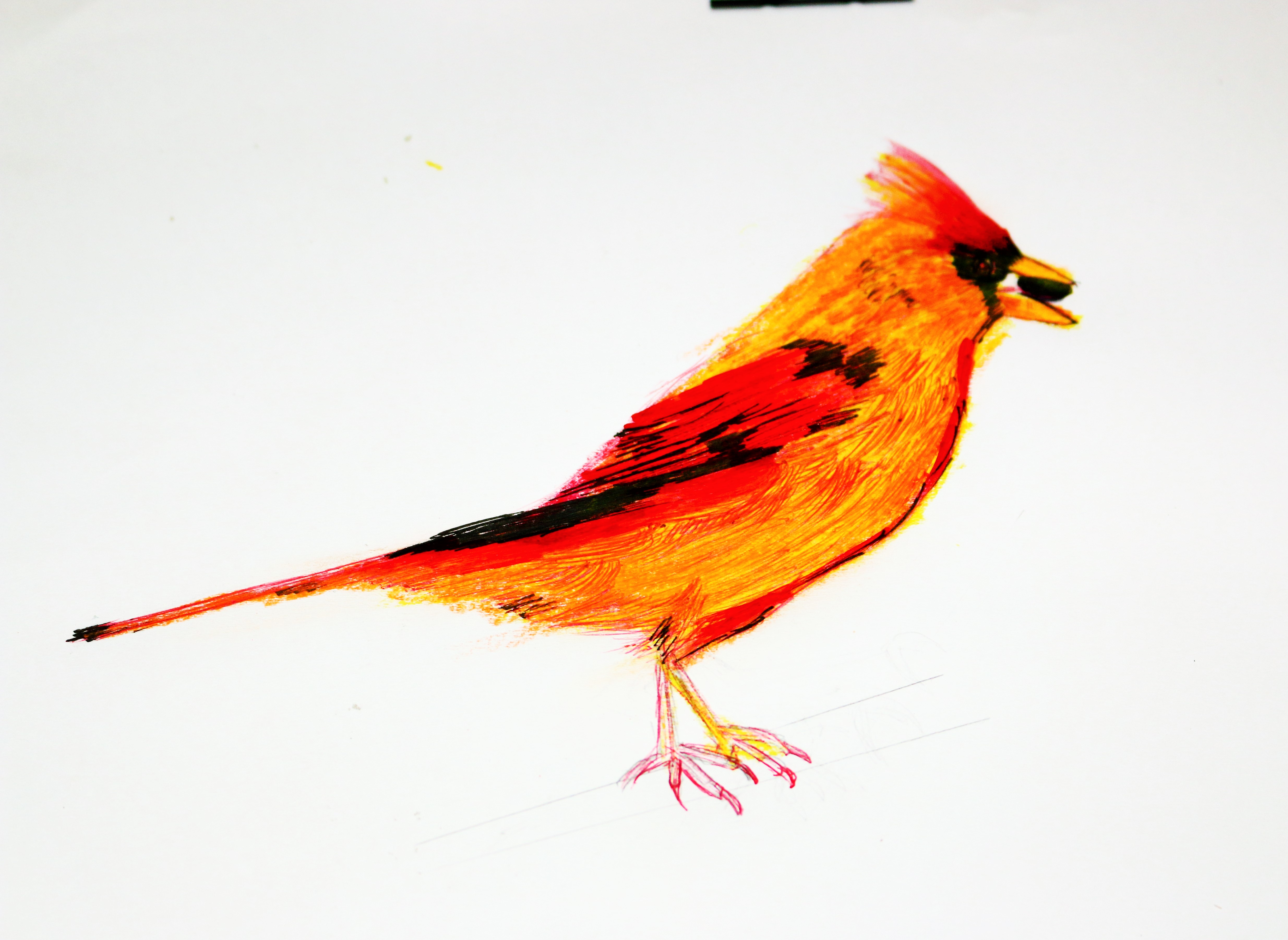 If you know anything about Cardinal, don't forget to mention in comment.
Also , mention name of your native bird species , I will try to draw it for you.
Thank you for stopping by.
---
---