Appreciating Locals
We all keep rushing for Labels and Brands. In that, we tend to miss the locals, which can sometimes be equally good or even better than what we get at big brands.
Not all of us have the money to open a big business but that doesn't mean our talent cannot be showcased and will not be appreciated. Money can promote talent but cannot create it, right?
Recently, I was just passing by a block in Delhi and I was super hungry. I didn't have the time to stop at a fancy restaurant, I was in a rush. So I decided to stop my car at any random thela (stall) and grab a quick meal. To my surprise, it was one of the best meals I have had in days.
So this guy was serving chole kulcha (Chick Peas with Bread). Chole Kulcha is very famous and common street food, one can find it at every nook and corner in Delhi. But this one was different. So this guy didn't only heat and cook the kulchas (bread) in butter but also in tomato & onion masala which made the bread super yummy and very different. Let me show you some pictures.
These are the yummy breads I was talking about!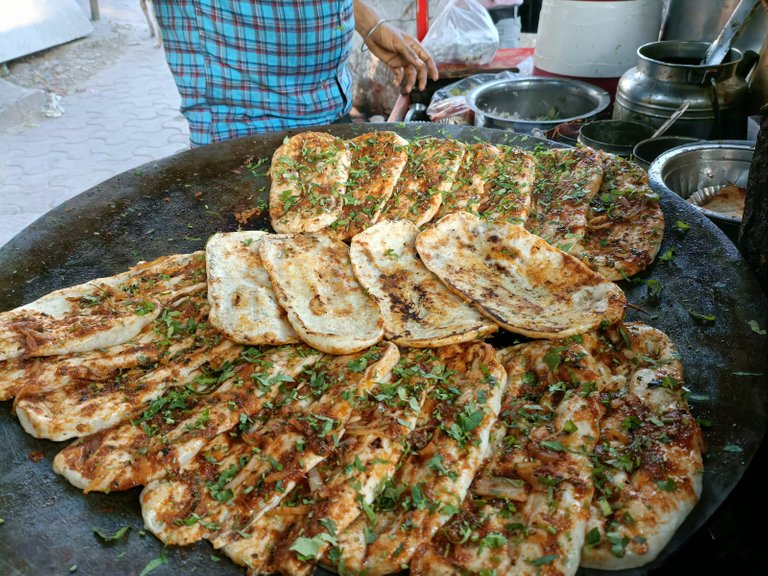 This is me relishing my meal 🤣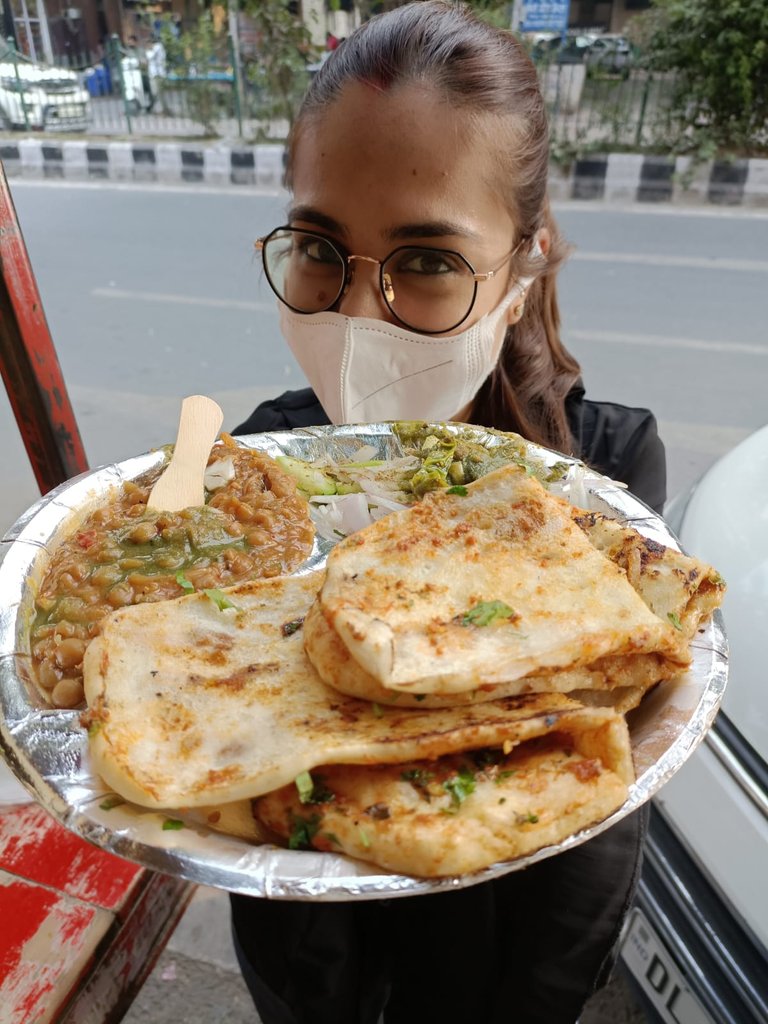 This is how a serving looked like, delicious at the looks only!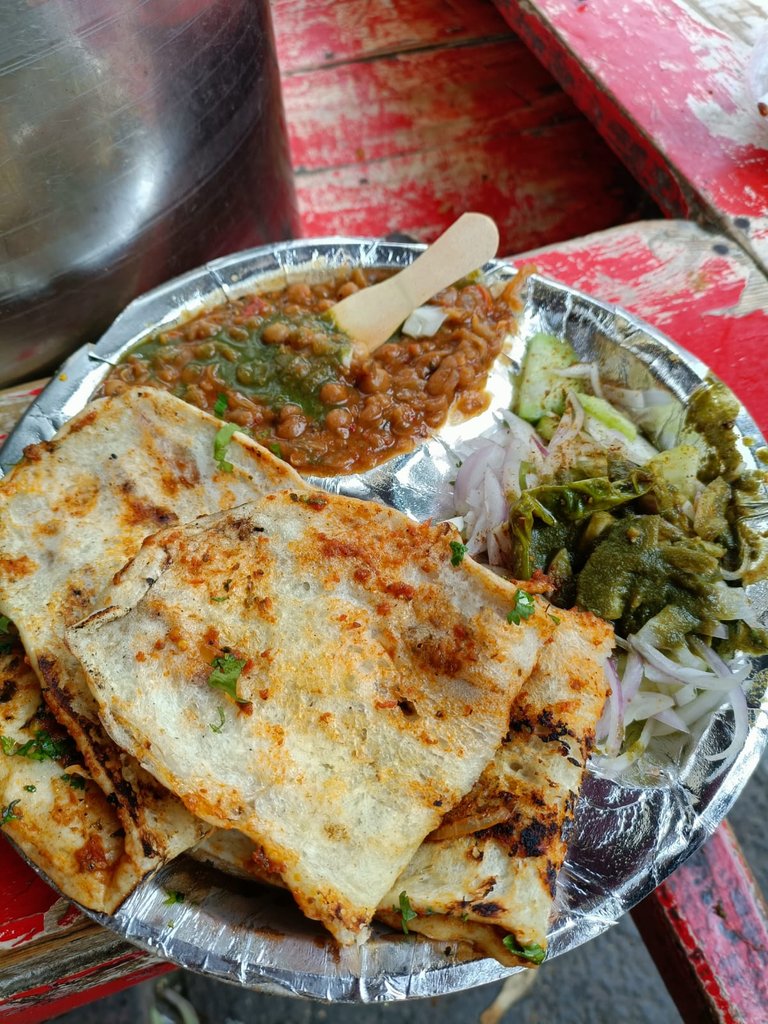 The yummy chick peas 😋

And the Kulcha!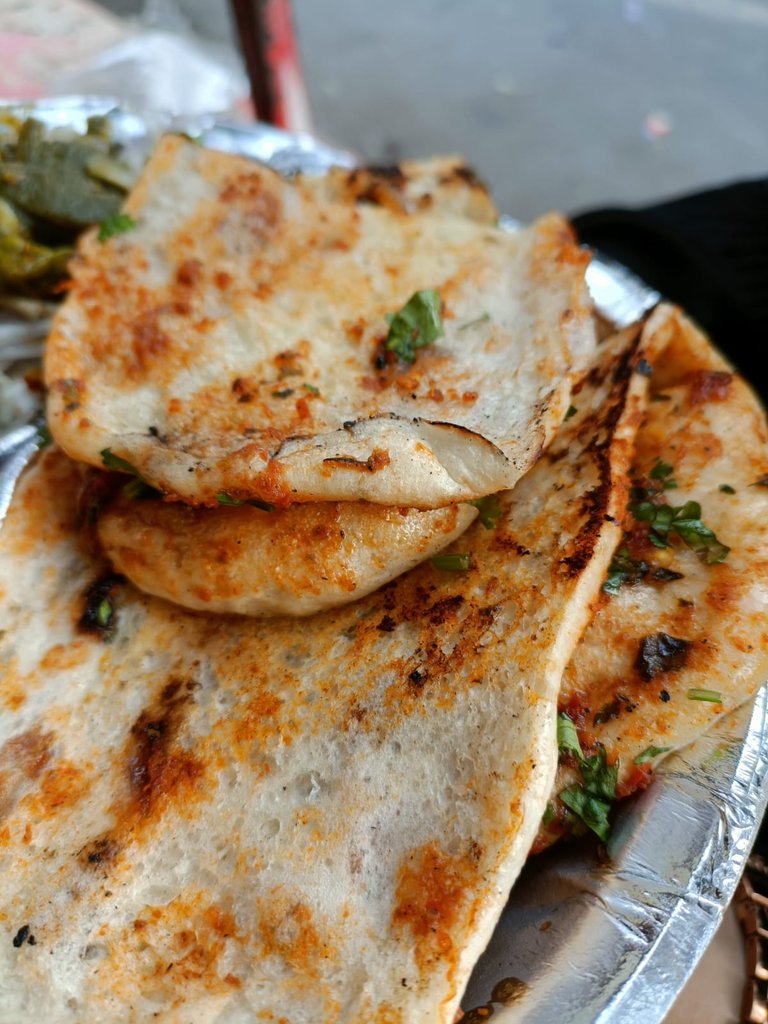 It was one hell of a meal I must say. We must give chance to such local vendors, they don't have money to invest and grow their business big but the amount of talent they have is something you and I cannot beat.
---
Posted via proofofbrain.io
---
---