Buy 12 Packs today
Hello to all Hive BlockChain Community Members!
Have a nice day playing Rising Star Game.
Rising Star Music Game is a Hive Game that we always play every day for Hive Game Players.
I pass the days easily while playing Risingstar Game. What do you think friends?
Today I bought 12 Packs NFT Cards of Rising Star Game.
I would like to share the cards I purchased.
i 109 Gaffa 60X
R 258 Rovot Bassis
3.i 105 Budget Shaken
i 110 Frozen 50 W
5.111 Hope
6.R 276 Donald
7.i110 Frozen 50 W
8.R259 Vintage VX
9.i 105 Budget Shaker
10.i109 Gaffa 60X
11.i6 Mid Range Acoustic
12.R269 Helen
13.t6 Cheap Car
14.i8 Mid Range Mic
15.R263 Chrome
16.R277 Asher
17.i117 African Cange
18.113 Louie
19.114 Kelsey
20.108 Frank
21.R 271 Hazel
22.Stephen
23.i8 Mid Rabge Mic
24.R 234 Sunrise Kit
25.i112 Rattle Drum
26.i98 Rs Bolt
27.R 271 Hazel
28.111 Hope
29.109 Sherri
30.R250 Ubicom Guitar
31.R 276 Donald
32.113 Louie
33.114 Kelsey
34.113 Louie
35.i111 Eclipse Guitar
36.R 235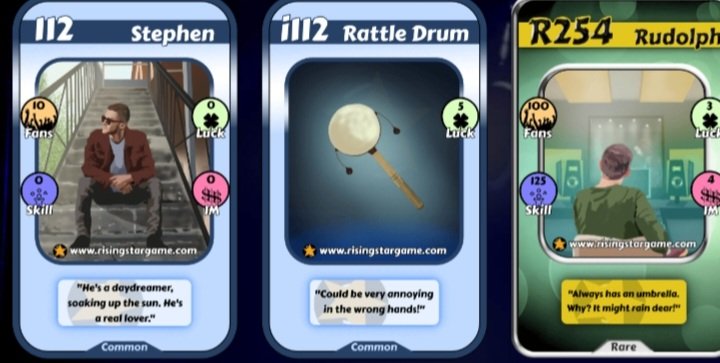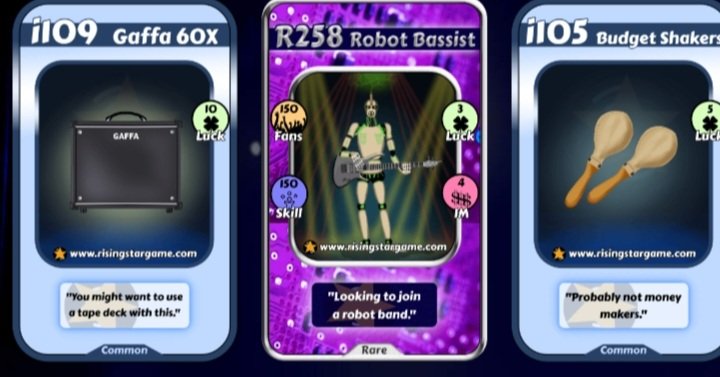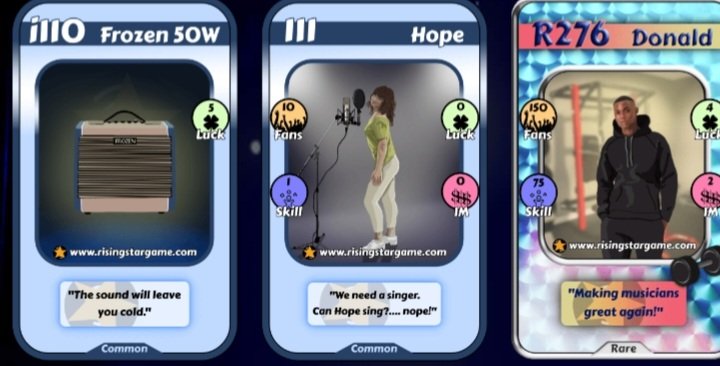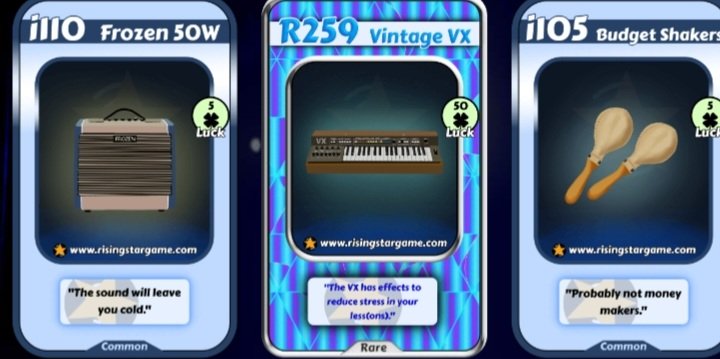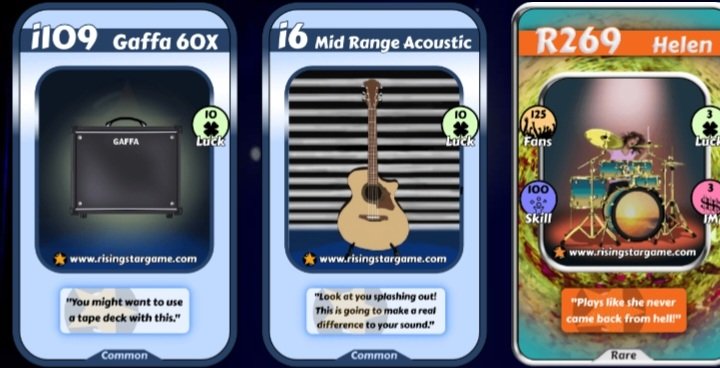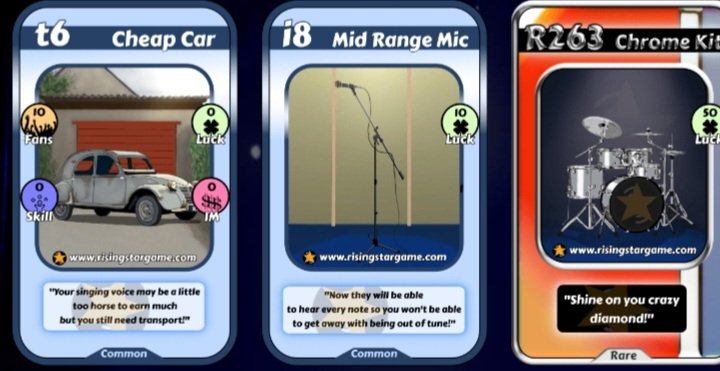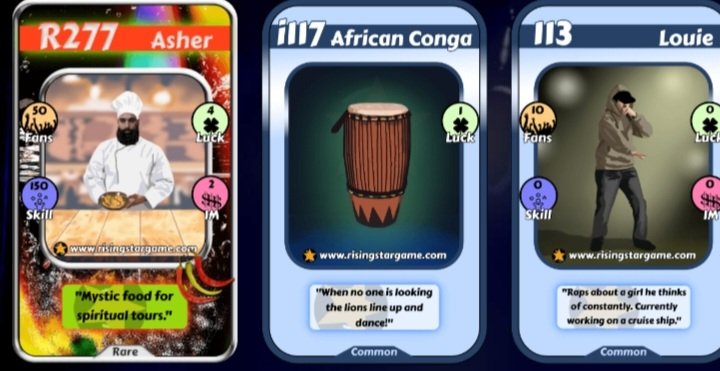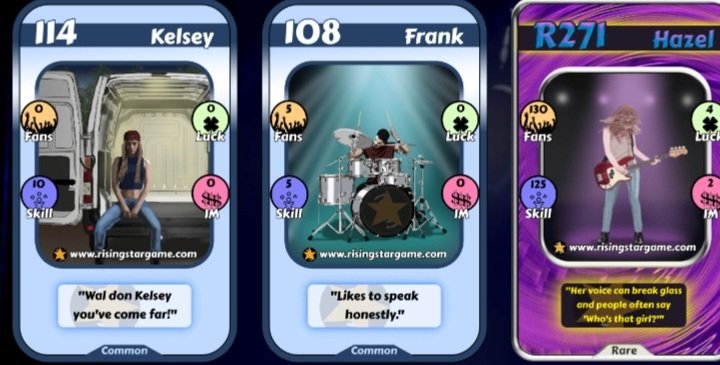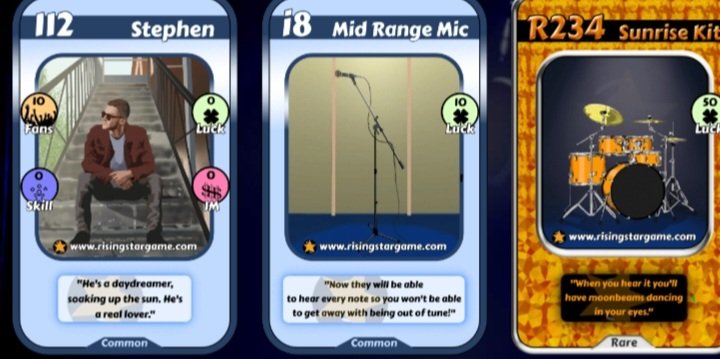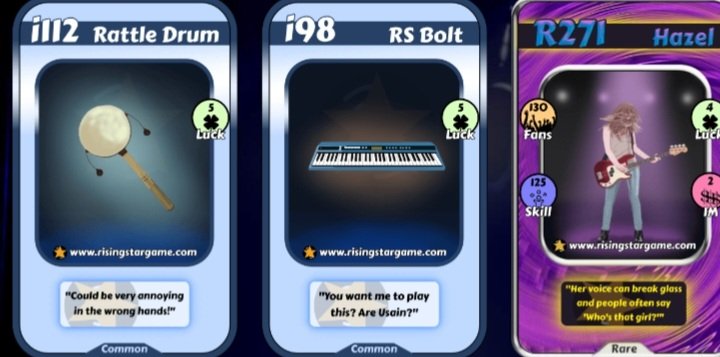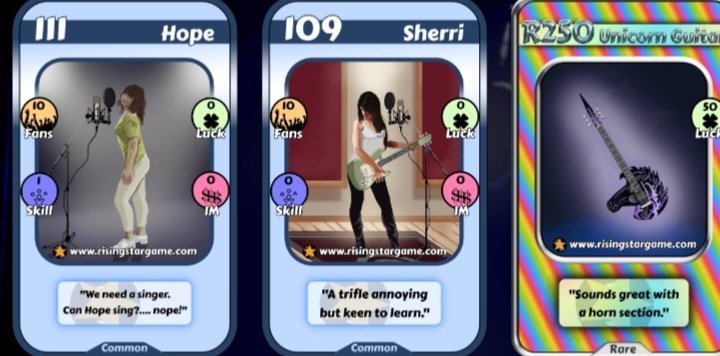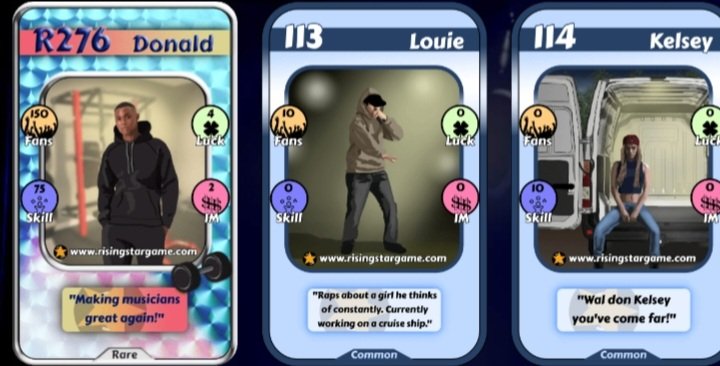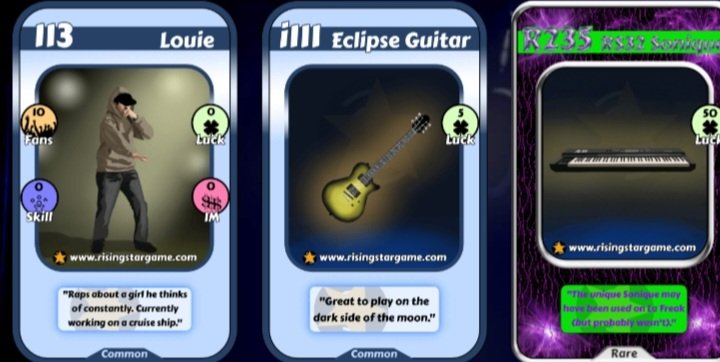 These days I am buying and collecting NFT Cards of Rising Star Game.
Friends, please share how you buy and collect Risingstar Game's NFT Cards.
May everyone be healthy.

Hive BlockChain Community Memberအားလုံး မင်္ဂလာပါ။
Rising Star Game ကစားရင်း သာယာတဲ့ ​နေ့​လေး ဖြစ်ပါ​စေ။
Rising Star Music Game ဟာ ကျမတို့ Hive Game Player တွေ အတွက် ​နေ့ရက်တိုင်းမှာ အမြဲတမ်း ကစားဖြစ်တဲ့ Hive Game တစ်ခု ဖြစ်ပါတယ်။
ကျမက Risingstar Game ကစားရင်း နေ့ရက်​တွေကို လွယ်ကူစွာ ဖြတ်သန်း​စေပါတယ်။ မိတ်​ဆွေတို့​ကော ဘယ်လိုထင်ပါသလဲ။
ဒီ​နေ့​တော့ ကျမက Rising Star Game ရဲ့ 12 Packs NFT Cards ဝယ်ယူခဲ့ပါတယ်။
ကျမ ဝယ်ယူခဲ့တဲ့ ကတ်​​​​​တွေကို မျှ​ဝေချင်ပါတယ်။
i 109 Gaffa 60X
R 258 Rovot Bassis
3.i 105 Budget Shaken
i 110 Frozen 50 W
5.111 Hope
6.R 276 Donald
7.i110 Frozen 50 W
8.R259 Vintage VX
9.i 105 Budget Shaker
10.i109 Gaffa 60X
11.i6 Mid Range Acoustic
12.R269 Helen
13.t6 Cheap Car
14.i8 Mid Range Mic
15.R263 Chrome
16.R277 Asher
17.i117 African Cange
18.113 Louie
19.114 Kelsey
20.108 Frank
21.R 271 Hazel
22.Stephen
23.i8 Mid Rabge Mic
24.R 234 Sunrise Kit
25.i112 Rattle Drum
26.i98 Rs Bolt
27.R 271 Hazel
28.111 Hope
29.109 Sherri
30.R250 Ubicom Guitar
31.R 276 Donald
32.113 Louie
33.114 Kelsey
34.113 Louie
35.i111 Eclipse Guitar
36.R 235
အခုရက်ပိုင်း ကျမက Rising Star Game ရဲ့ NFT Cardsများကို ဝယ်ယူစု​ဆောင်း​နေပါတယ်။
မိတ်​ဆွေ​တို့​​ကော Risingstar Gameရဲ့ ဘယ်လိုNFT Card​တွေကို ဝယ်ယူ စု​ဆောင်းပါသလဲ မျှ​ဝေ​ပေးပါအုံး။
အားလုံး ကျန်းမာကြပါ​စေ။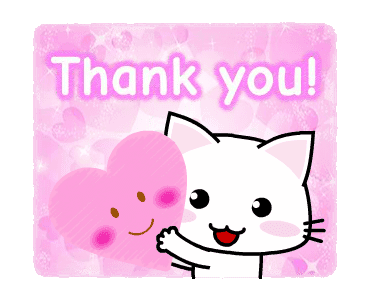 ---
---