Nutritious lasia spinosa sambol 👌(kohila sambol)
Hello guys 😉
Today I am going to show you so nutritious food in sri lanka. In my ccountry , we called this kohila sambol. This food is very delicious and so nutritious. This food is famous in Asia. Lasia spinosa rich vitamin A , B ,C, calcium ,phosphorus ,protein and carbohydrates. Lasia spinosa get for medicine in Asia.
You can make this sambol so quickly . Let's make 👍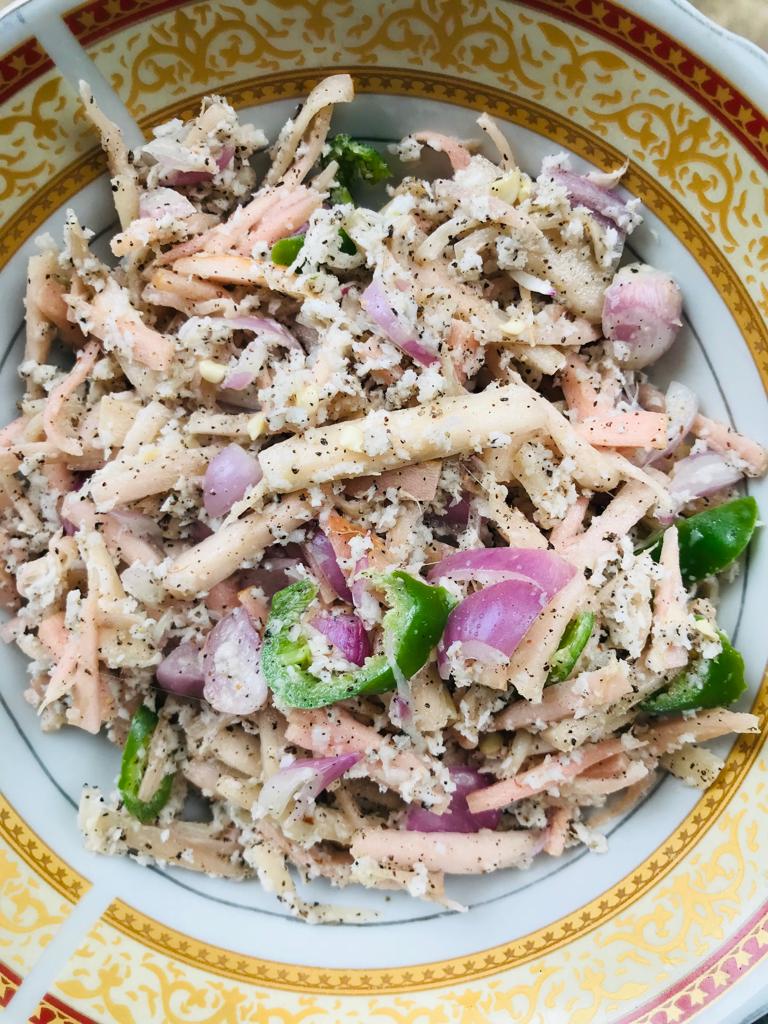 I used these ingredients 👇
🌿 lasia spinosa
🌿 spared coconut cup 1
🌿 salt powder teaspoons 2
🌿 red onions 8 or10
🌿 pepper teaspoons 3
🌿 Green chilies
🌿 lemon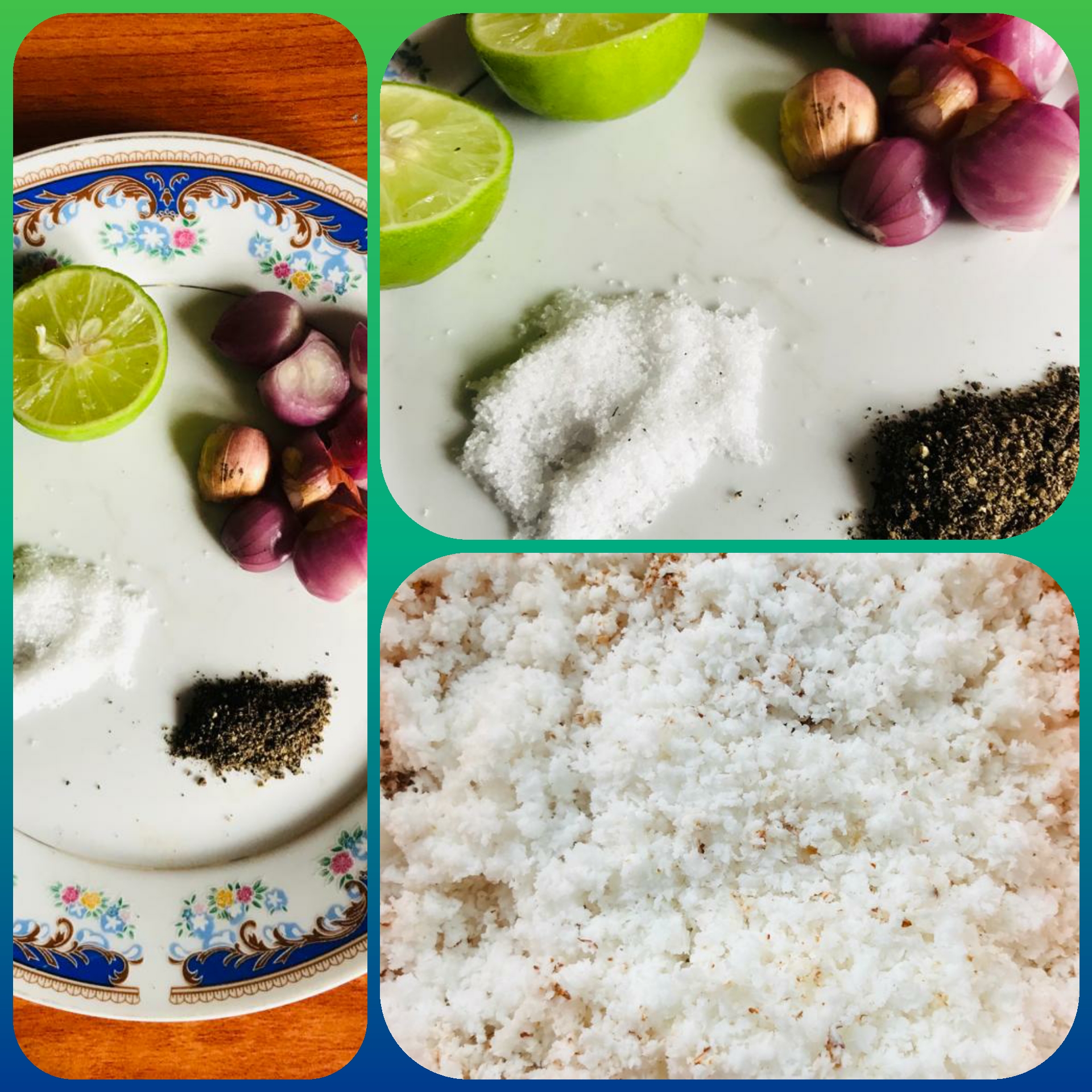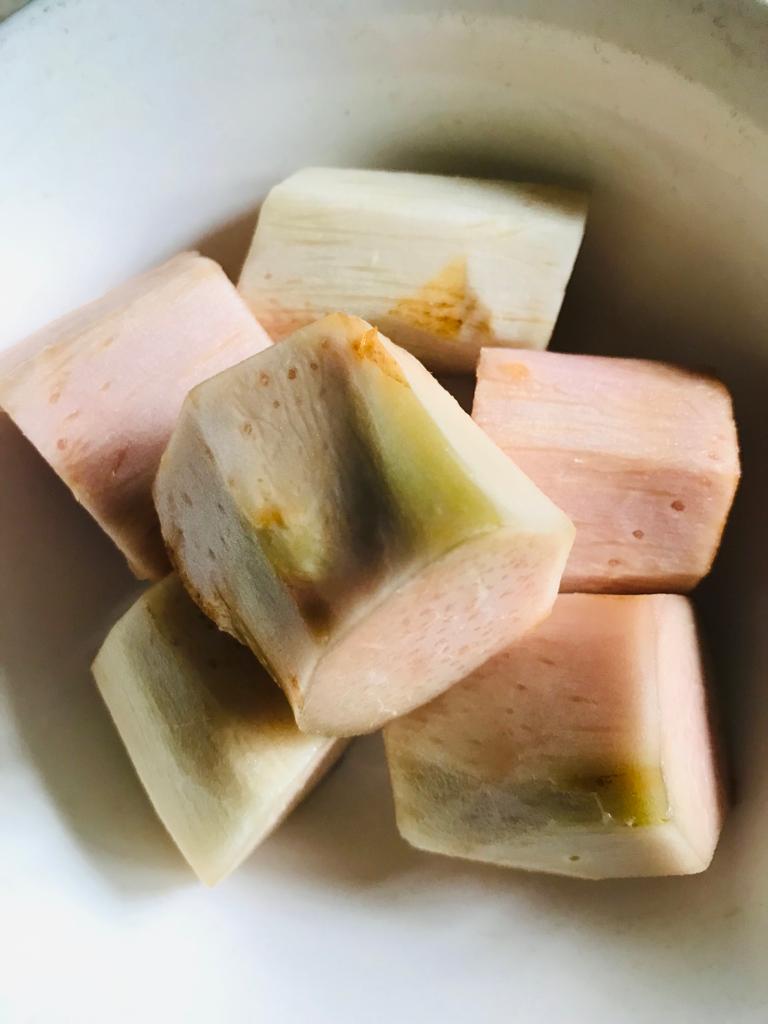 🍂Method
🍁Firstly , I cut lasia spinosa.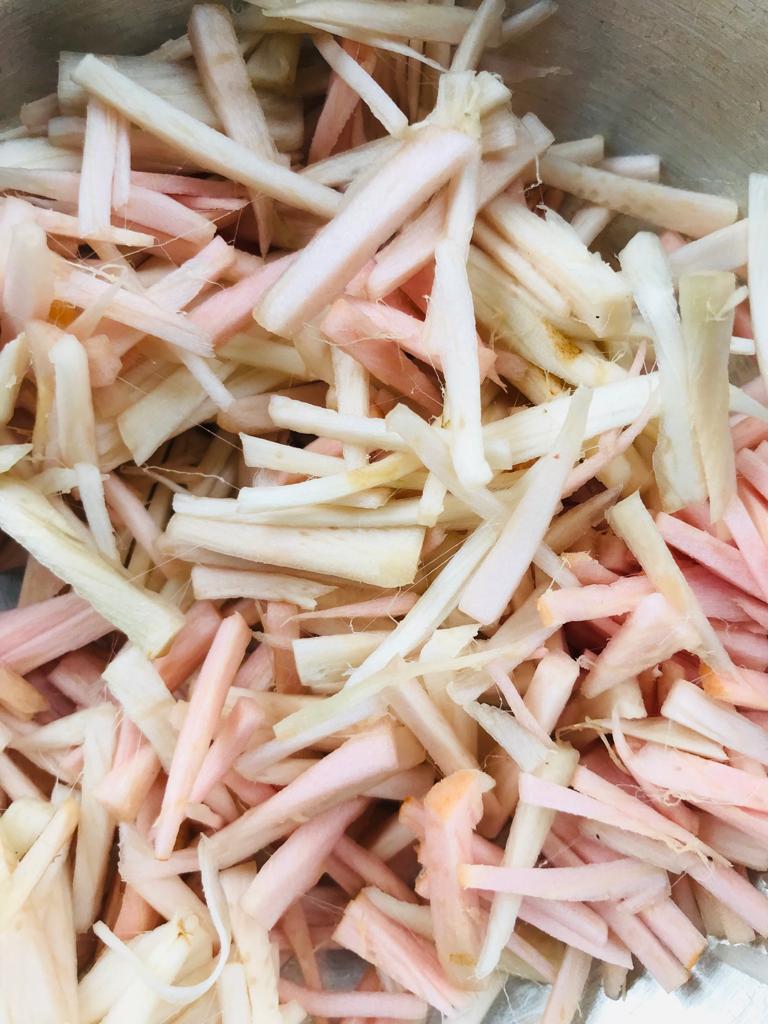 🍁Add salt powder.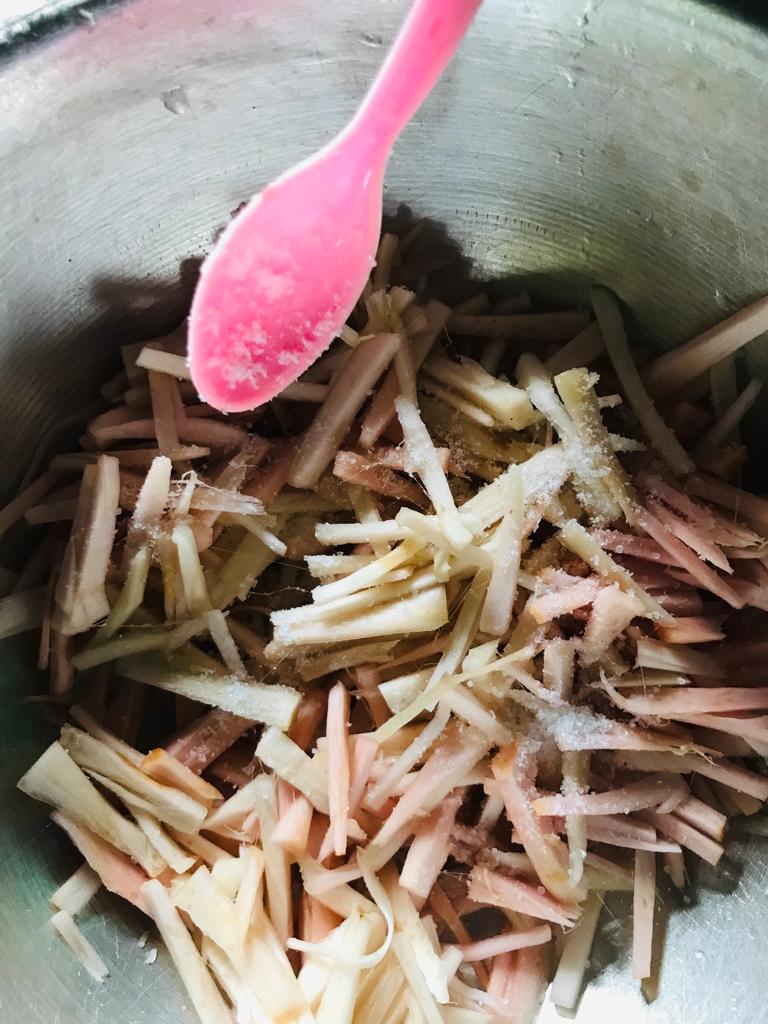 🍁Mixed well.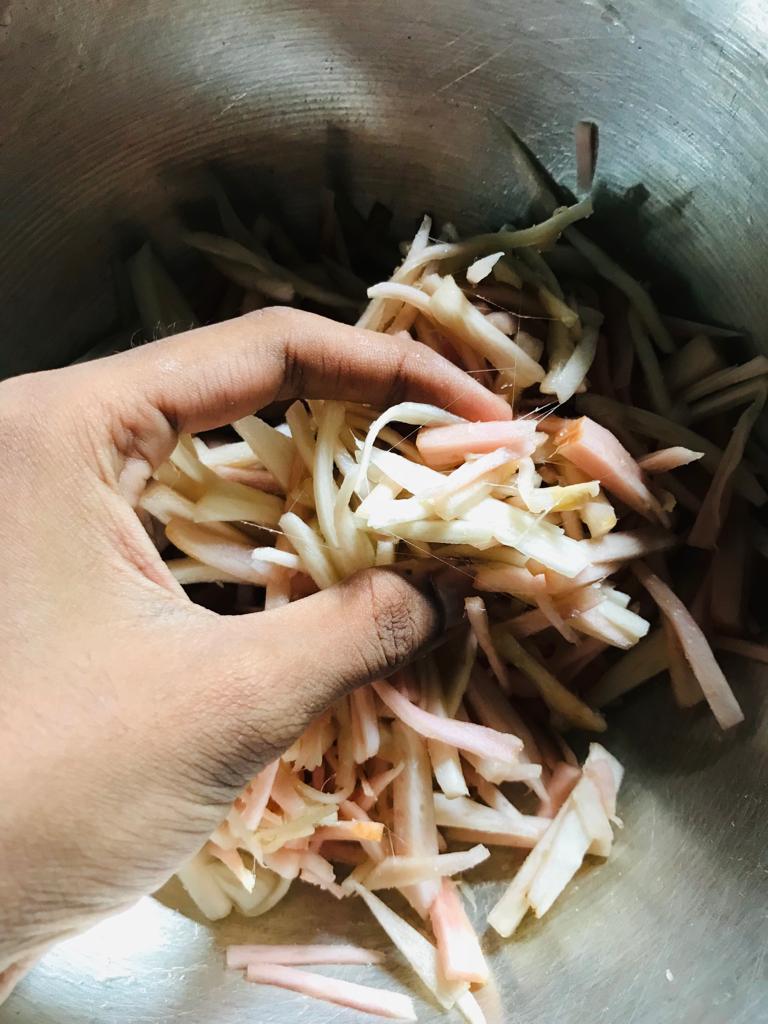 🍁Add some grenn chilies and red onions.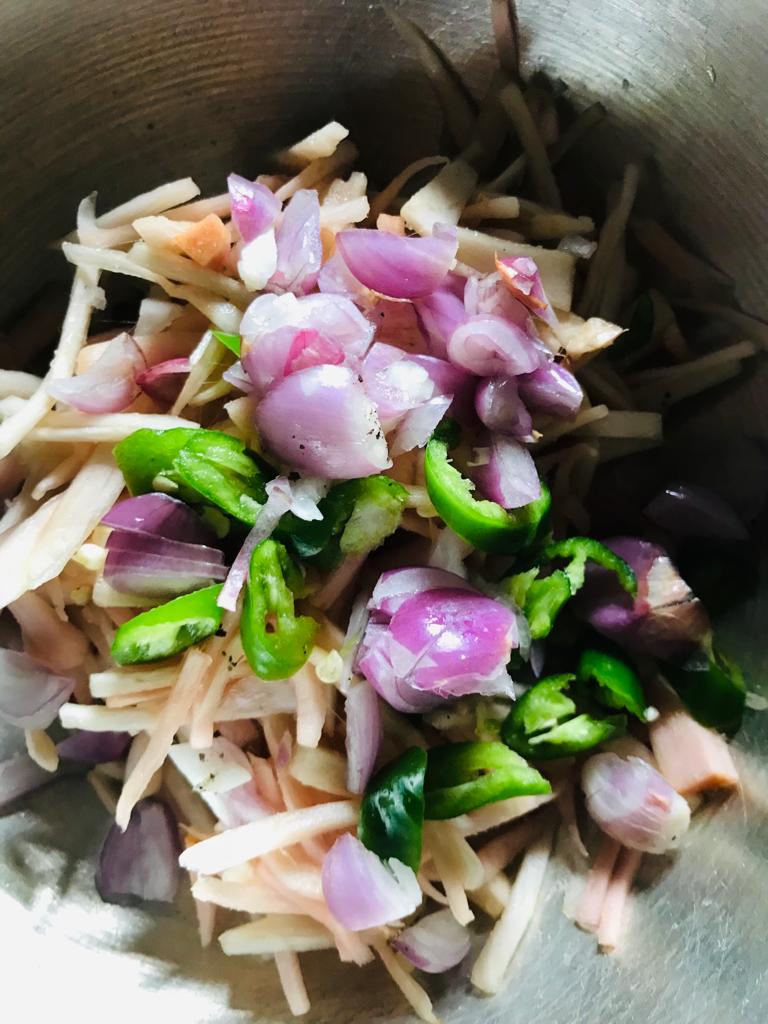 🍁Add pepper powder.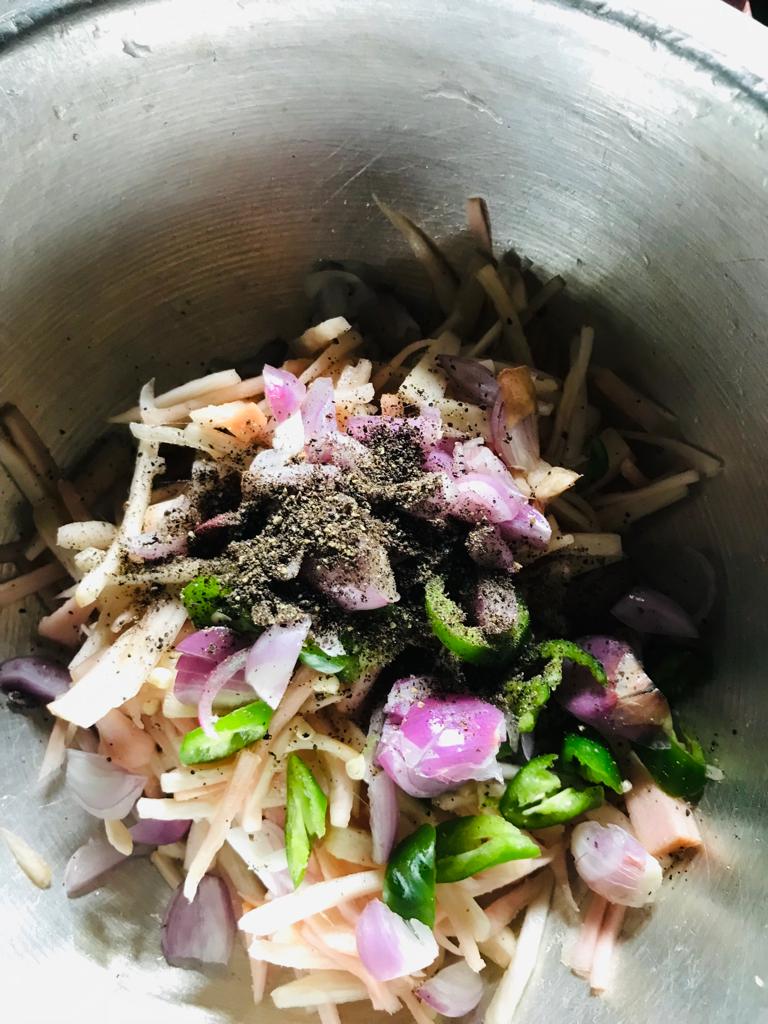 🍁Now add spared coconut cup.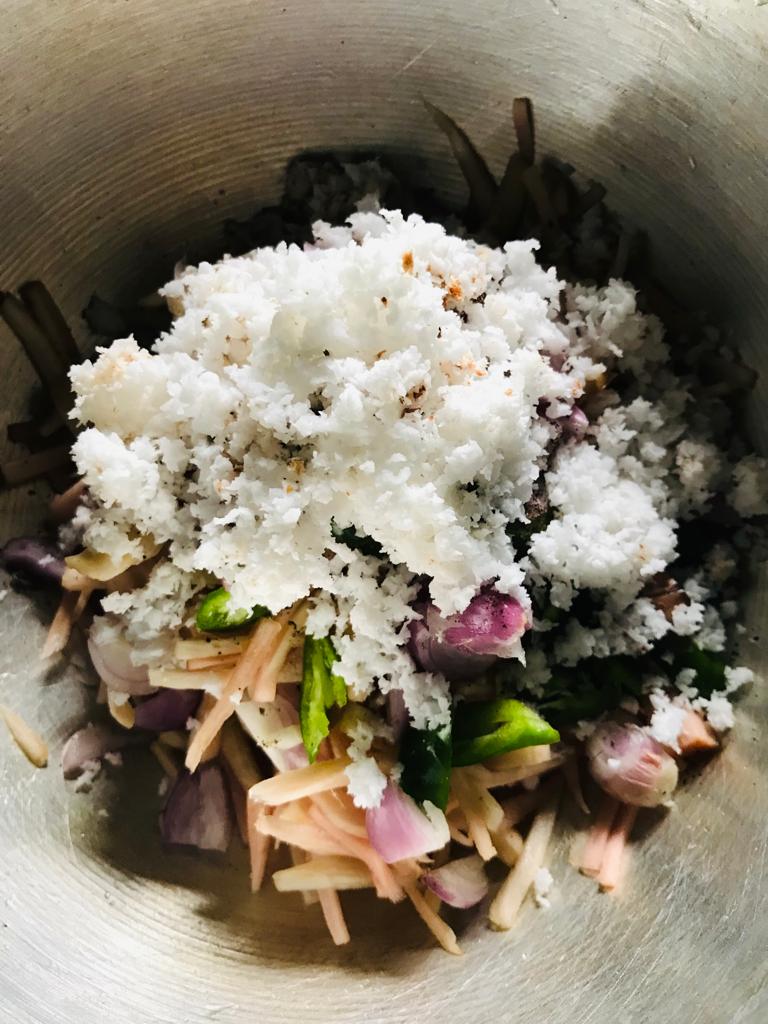 🍁Mixed all well .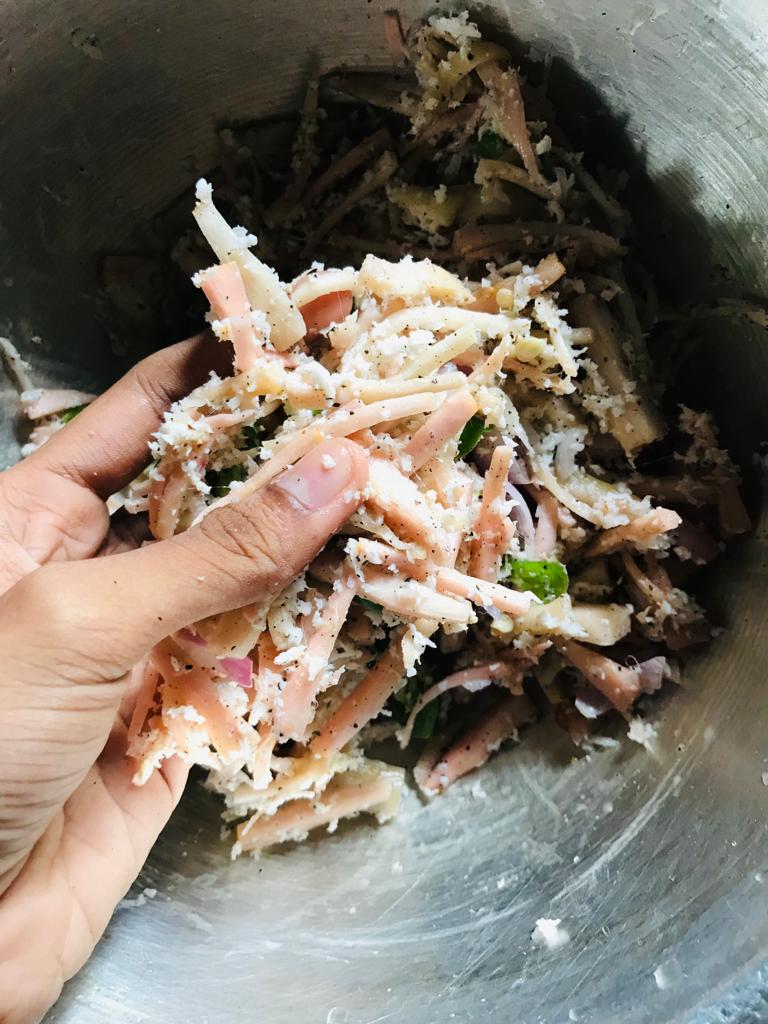 🍁Finally, add lemon sap .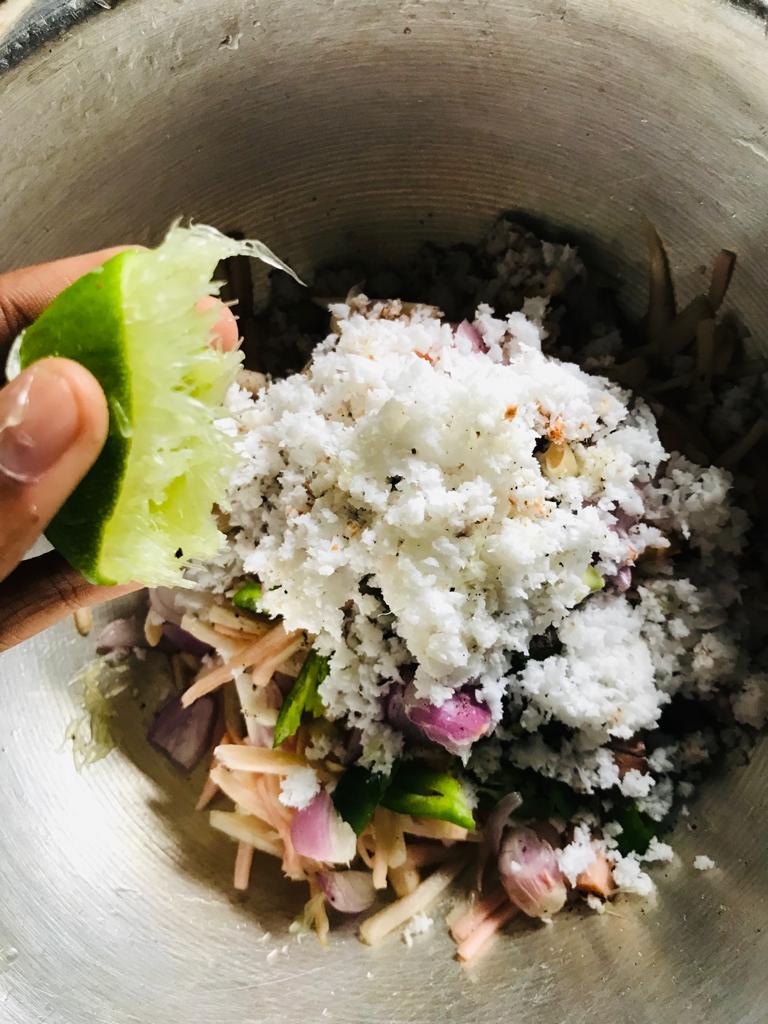 🍁Now serve time🤗🤗🤗🤗 .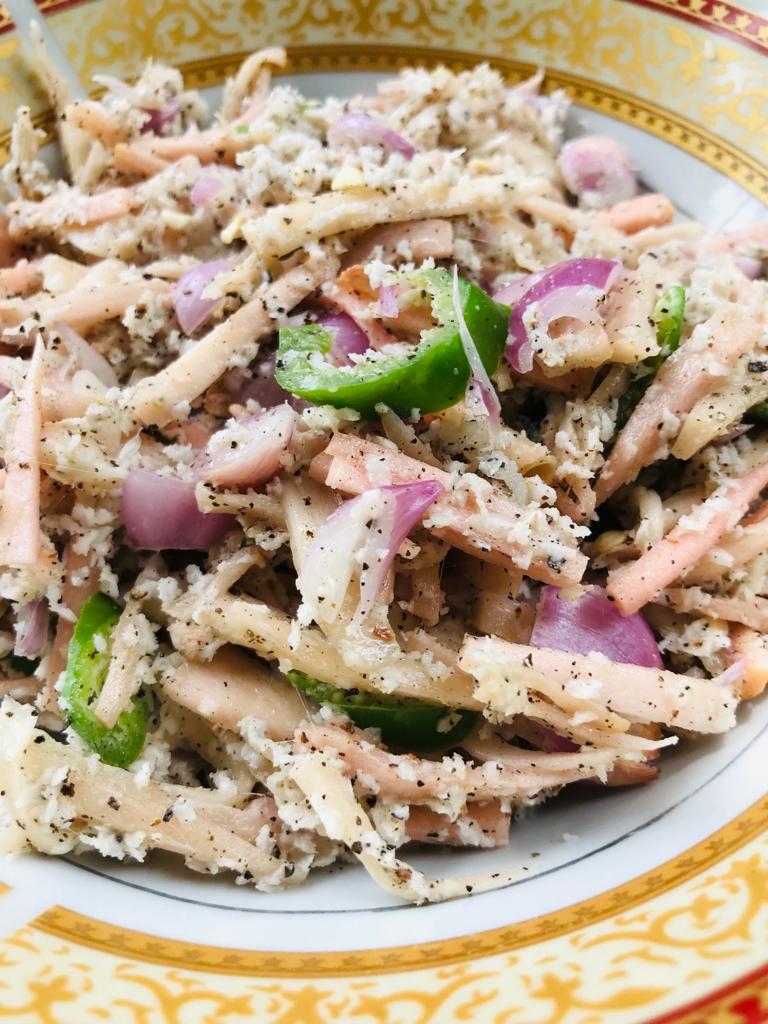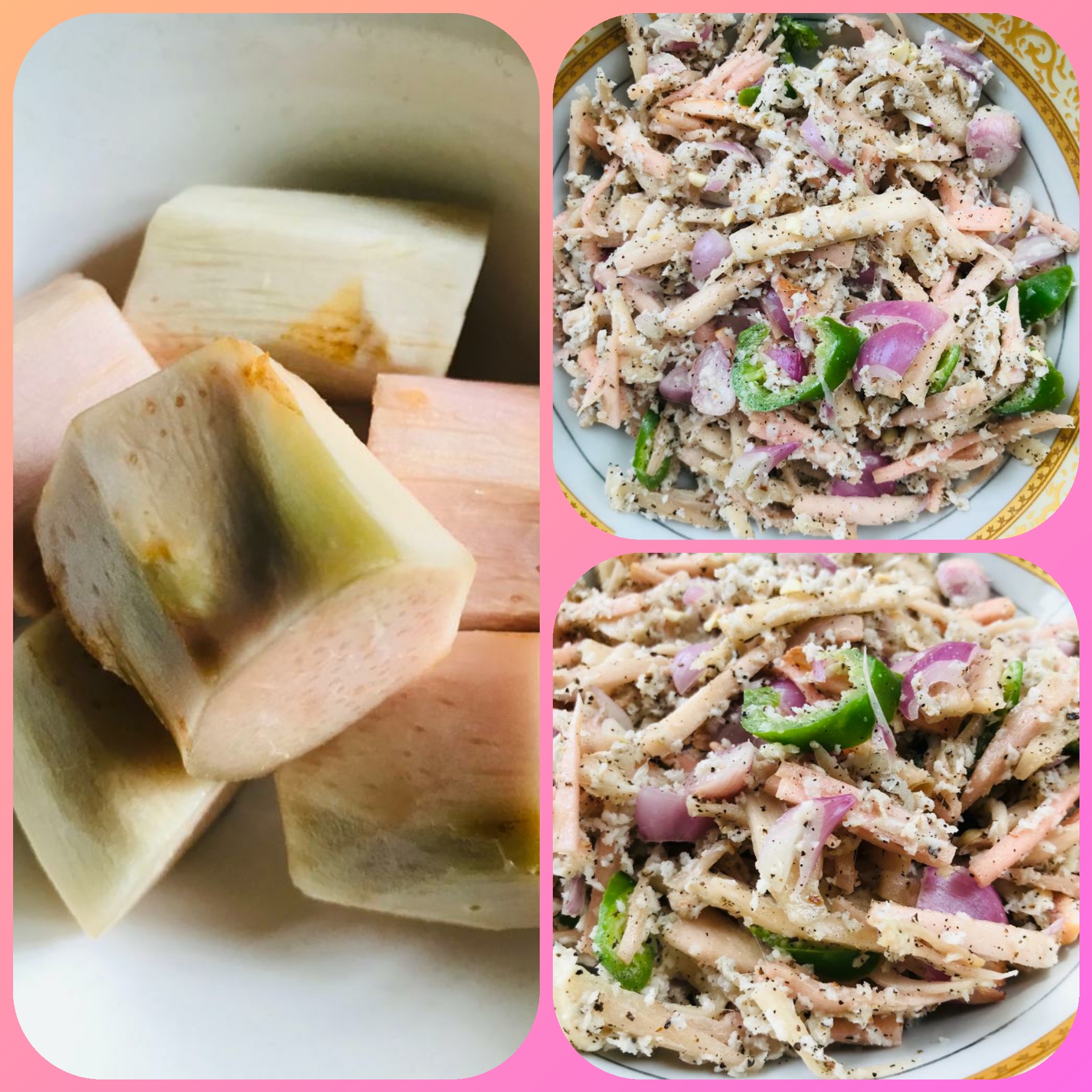 So, I think that you will like my recipe 🥰 If you can buy this nutritious food, try to make like my recipe 👍 I will come next day with another recipe.see you guys 👐
---
---