Last Year The Small Function Celebration On Makar Sankranti Festival Occasion
Hello my dear friend @sanjeevm and Also My HIVERS friends and also @asean.hive and @indiaunited community friends.
I hope you are all is very happy and enjoy your life with your family and also your health are very amazing.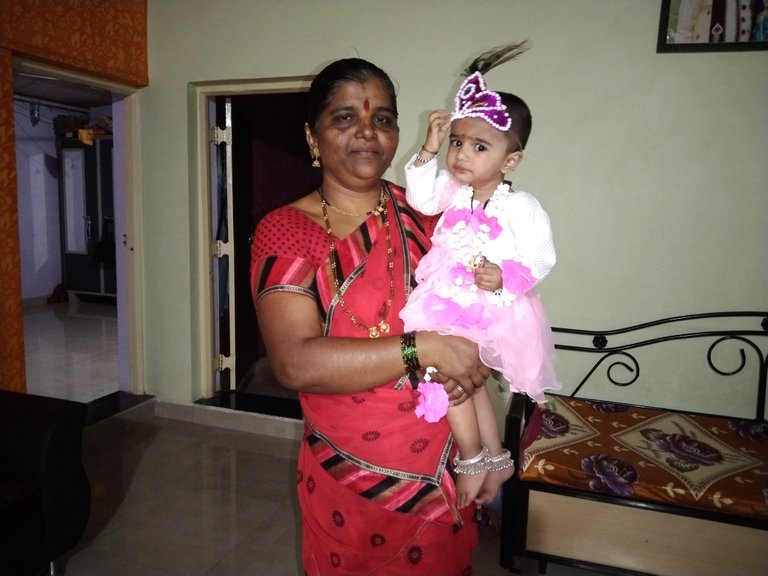 Friends yesterday the festival of Makar Sankranti was celebrated in various states of India. Yesterday I also shared with you a blog about how we celebrated Makar Sankranti at our house. In today's blog I would like to tell you that the Makar Sankranti we celebrated last year was also very different. Because Makar Sankranti last year was my daughter's second Makar Sankranti. And here at this time when a little girl is celebrating her second Makar Sankrant, it is done in a slightly different way. So, in today's blog post, I will briefly tell you about how we celebrated it last year.
Like on the day of Makar Sankranti we have relatives and friends coming to each other's house and after they all come a small function is celebrated. For this, a separate Makar Sankranti costume is made and that costume is put on the little girl. And after that all the guests and friends who come are admiring the girl. And most importantly, mainly women participate in this function.
We are told that the little girl is a form of Goddess Mahalakshmi. And that's why everyone admires her. Along with that, she is given various gifts. Along with that, she is also fed chocolate and Tilgul Laddu.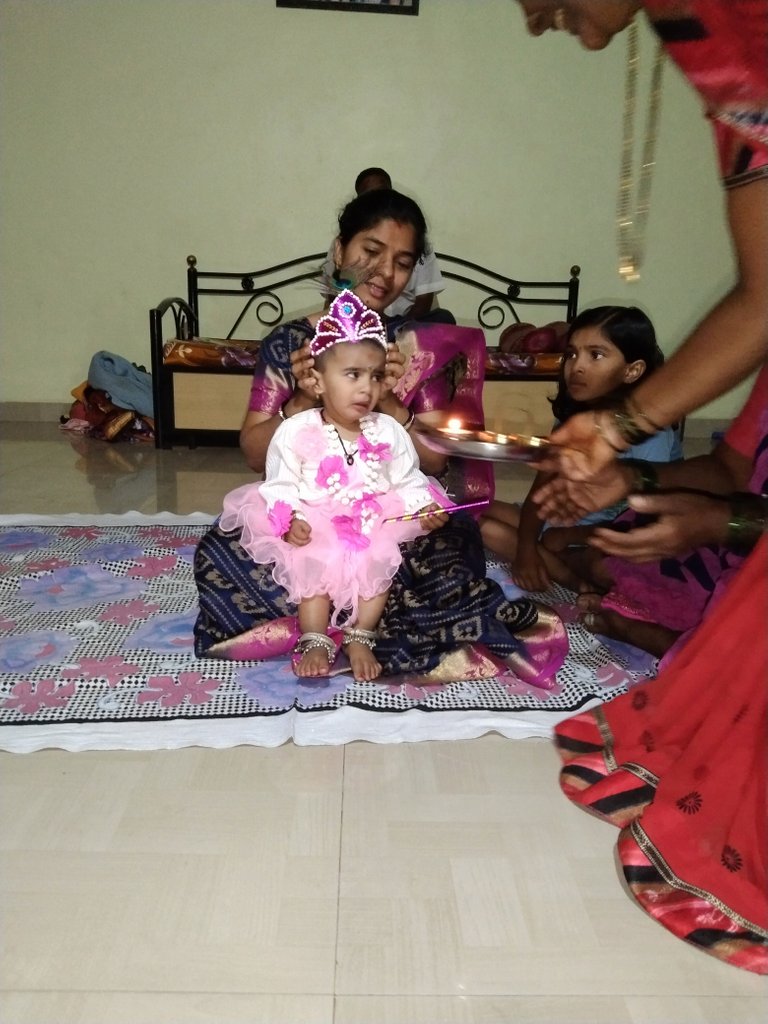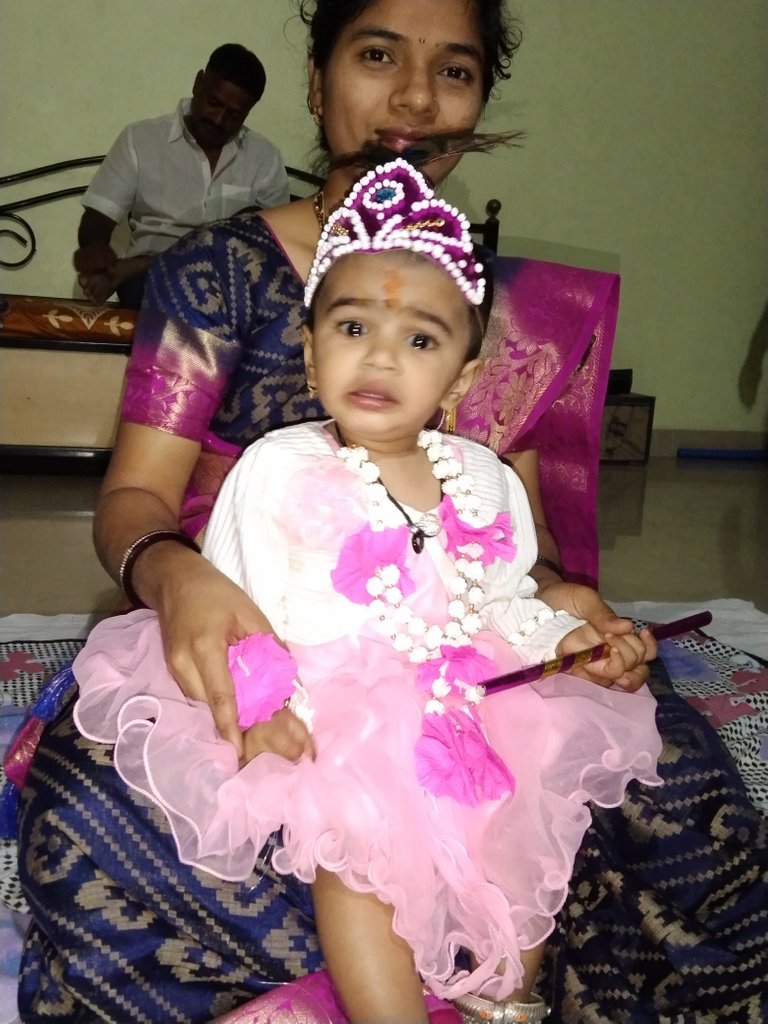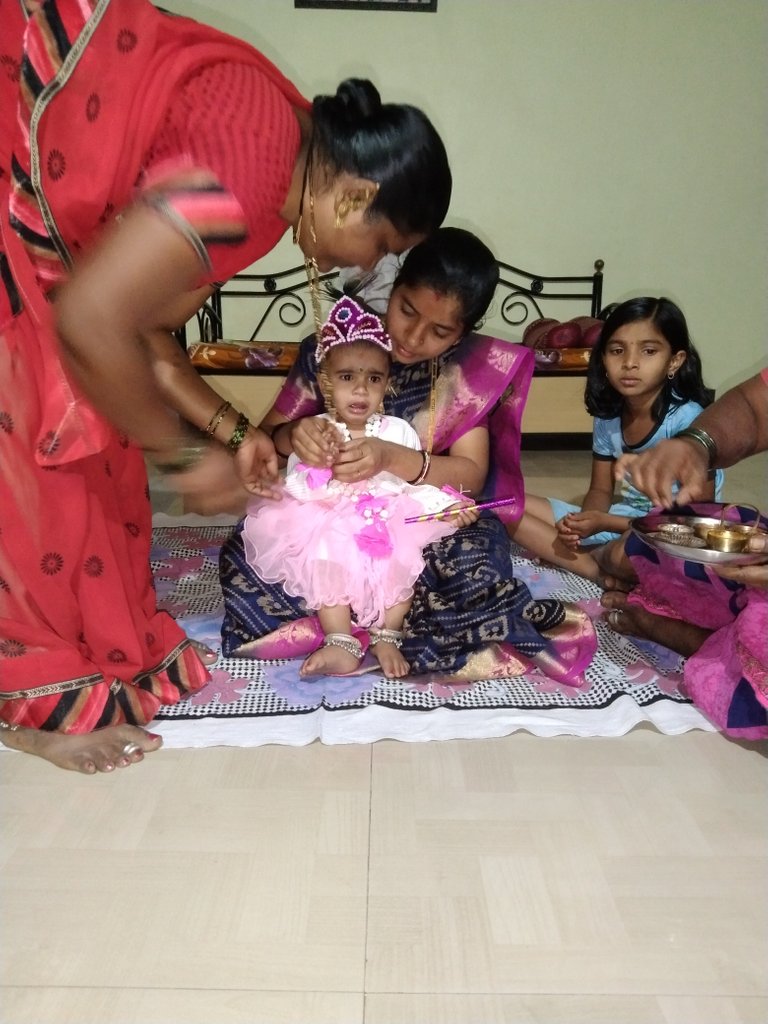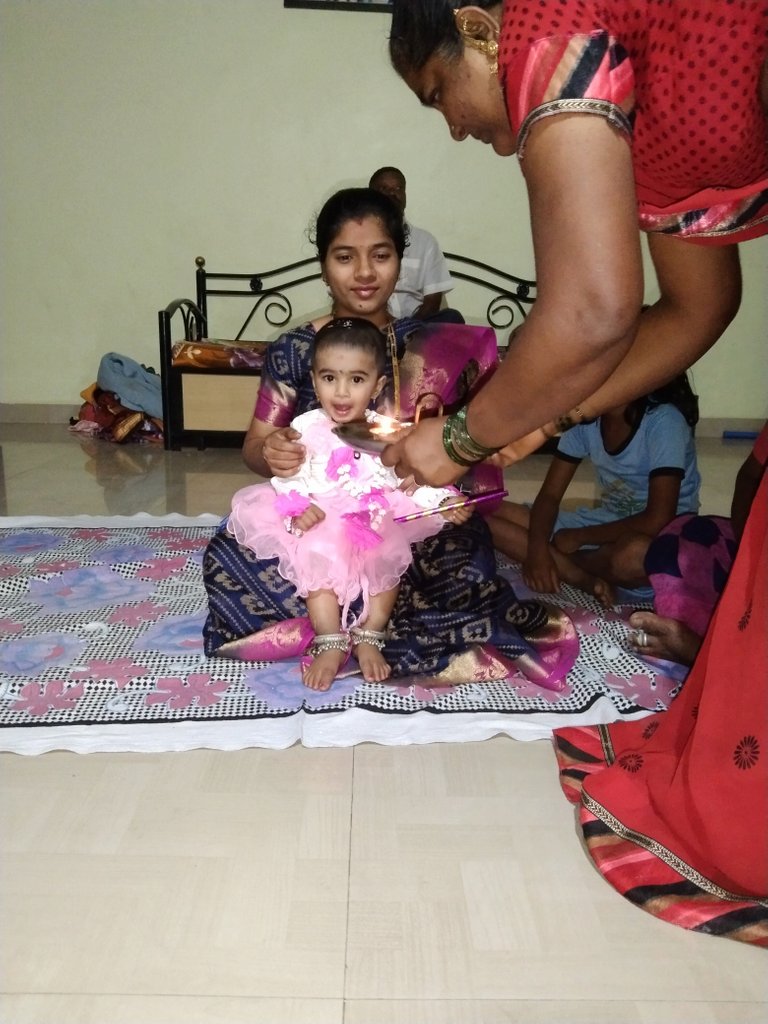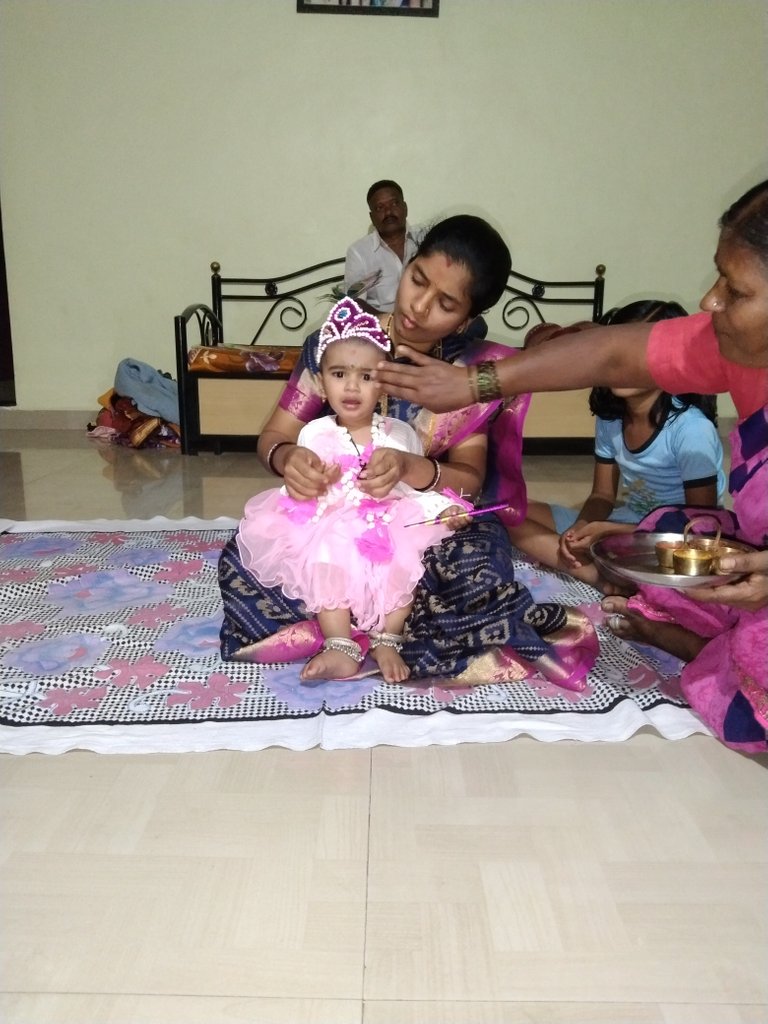 Really guys last year my daughter looked really pretty and cute after doing her makeup and wearing the costume that was made for her for this festival. Friends, I will tell you the truth, I love this little girl of mine very much. And indeed, without her, I would not be able to do anything at all. And we both have a lot of fun together. I don't even know when my time passes with her. And I always provide all the pampering to my daughter.
Last year we celebrated her small function on the day of Makar Sankranti and we all really enjoyed it. But one thing is that at that time I was not there as we gents could not participate in it. But after that function was complete we all had dinner together. But let me tell my friends that even though I did not participate in that function, I was really happy to see all the photos of my daughter after the function was completed.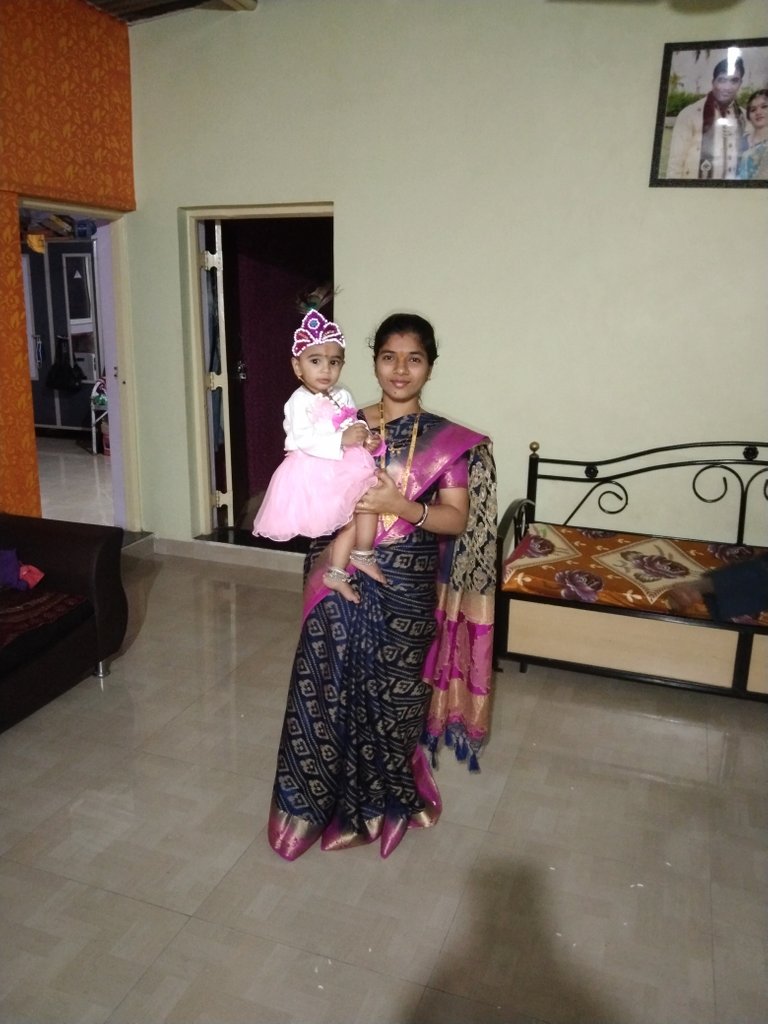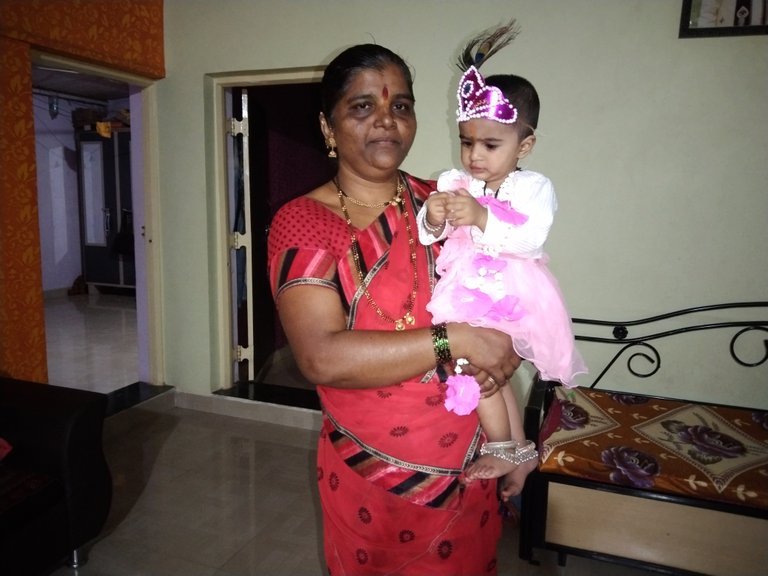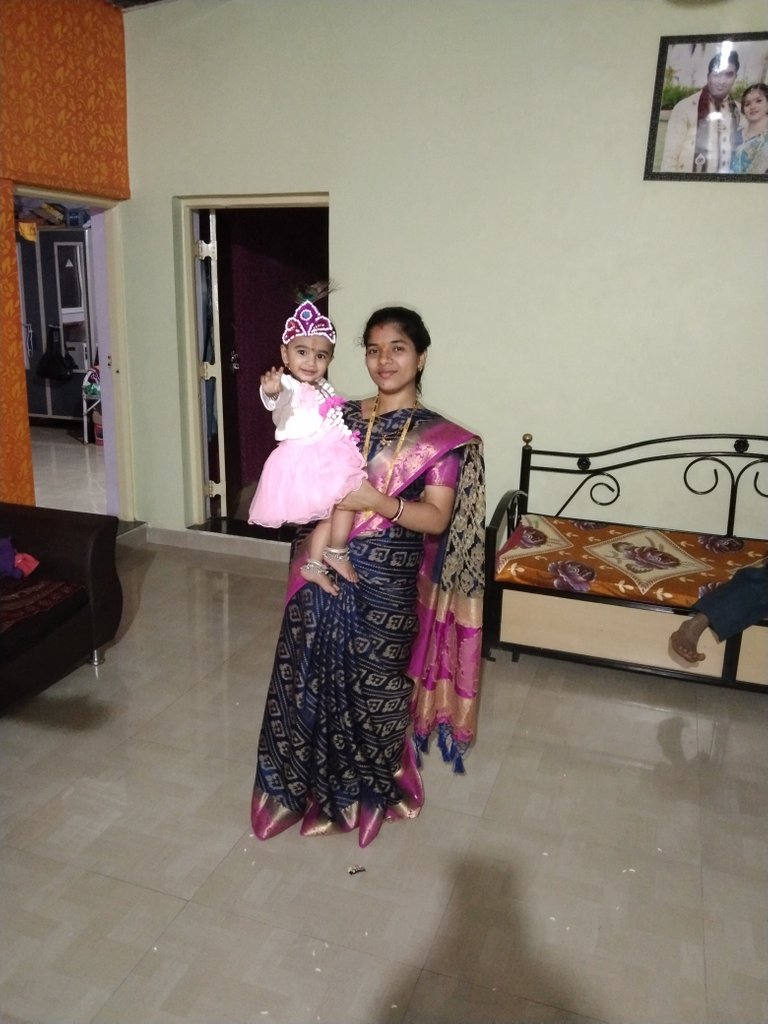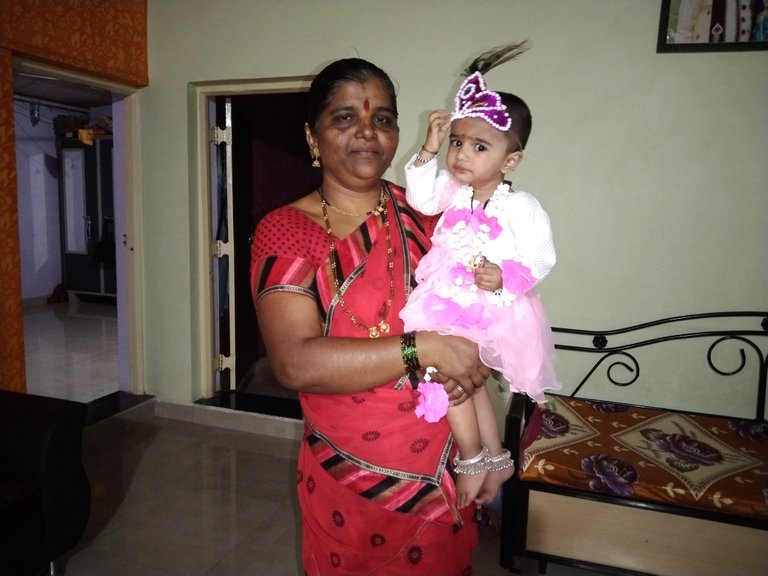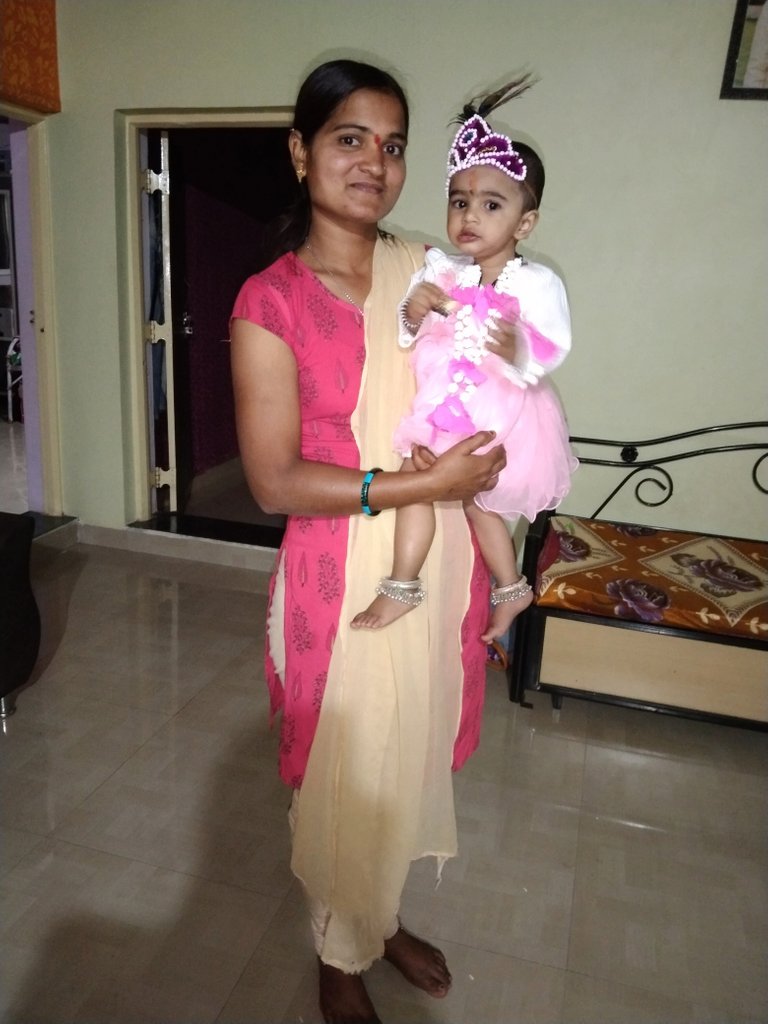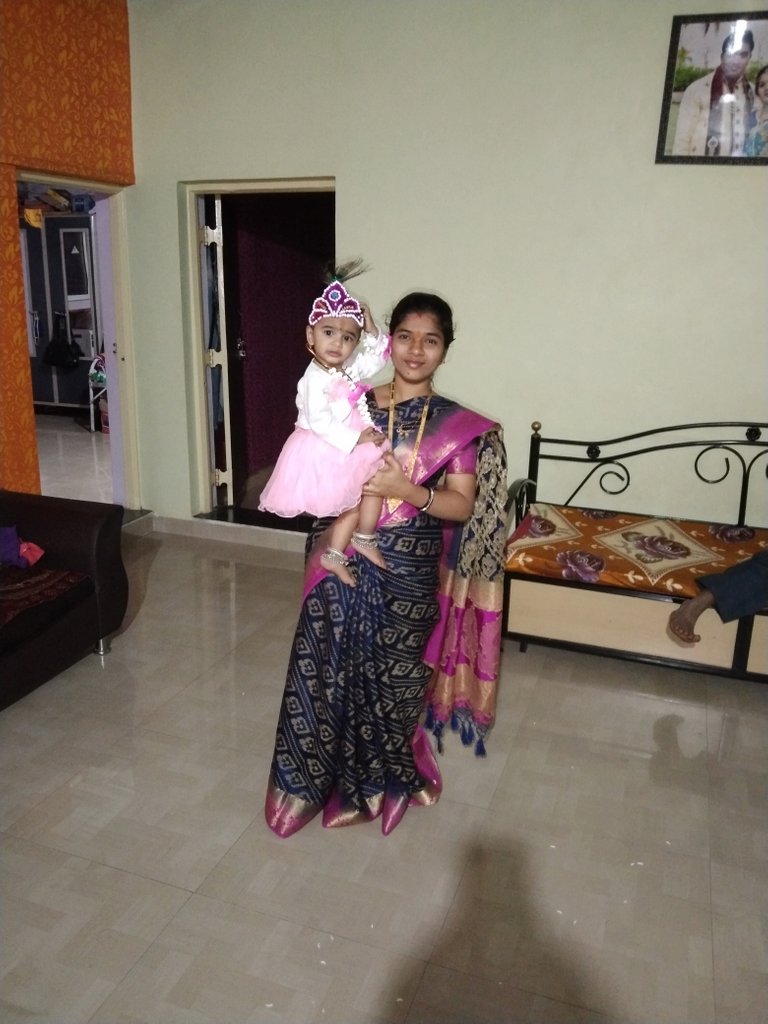 Really guys my daughter is so cute that I don't even know what to tell you about her. Also she is so mischievous and she loves to have a lot of fun with me and really guys no matter how much work I am bored and if I spend even a little time with her, my boredom or laziness is always gone. I don't know myself. Indeed friends one thing is that as a father we always love our children very much.
And in the same way that we understand this feeling when we become a father ourselves, our parents really love us too. And this is also very important for us to know.
THANKS 🙏.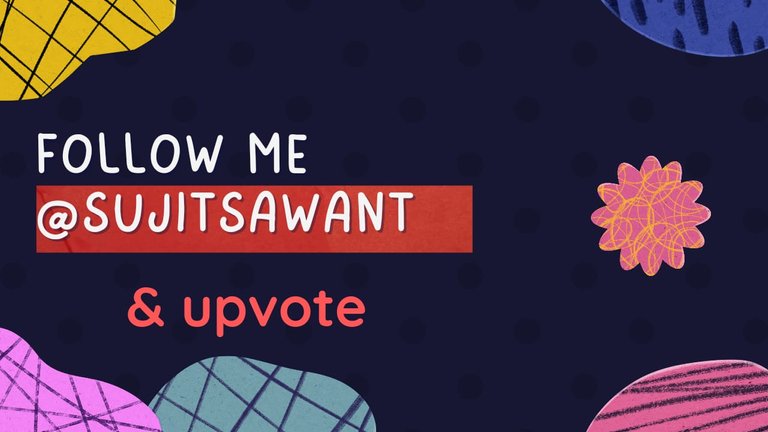 ---
---