Me and my friends Come to ALANDI FOR CELEBRATE THE FESTIVAL IN AALANDI

Hello my dear HIVERS friends and @asean.hive community friends. I hope you are all is enjoying this weekend with your family and friends. And also you are all is very Happy and your health are also good.
---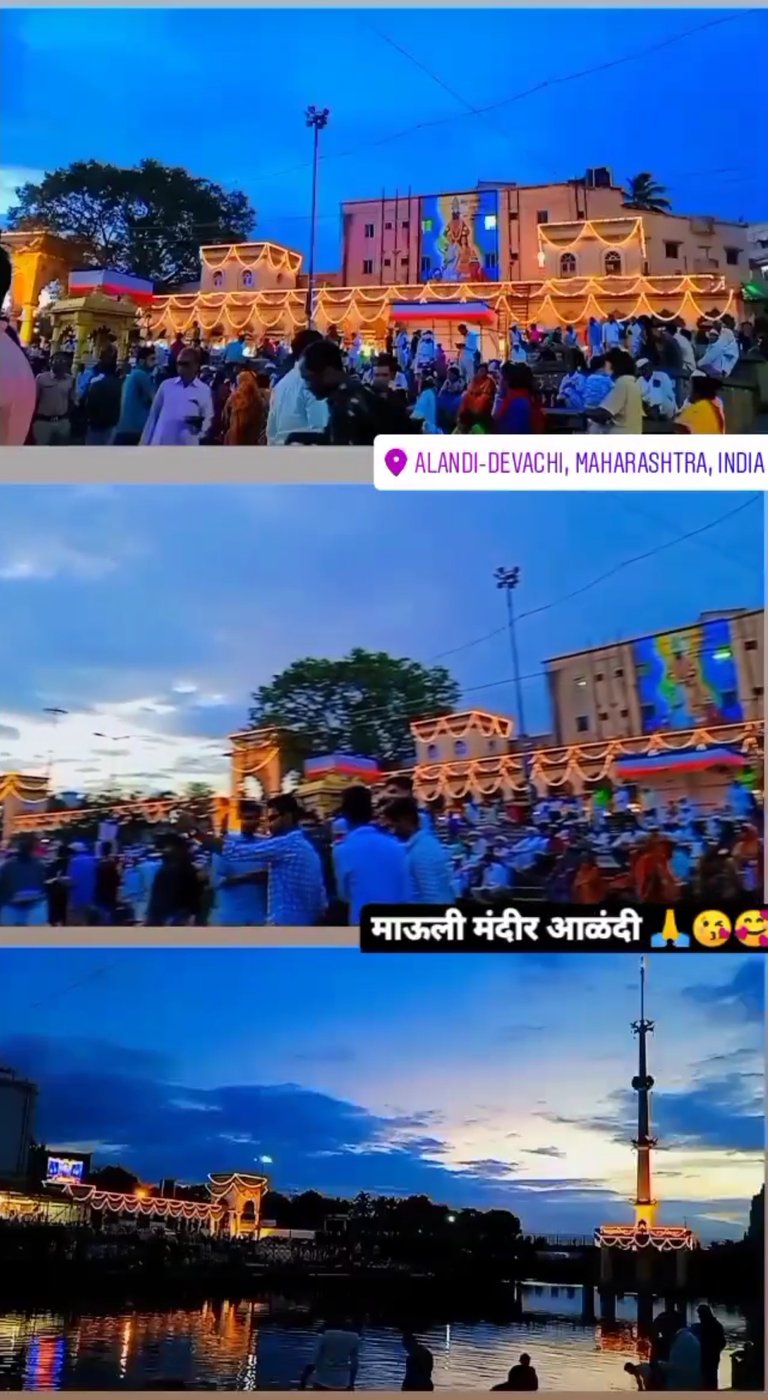 ---
Friends, I and my friends went to Alandi village today. There is a Samadhi of Saint Dnyaneshwar Maharaj in Alandi village. And the reason for going to Alandi village today is that there is a big festival celebrated here today. And we have come to Alandi today to see the same festival. People of the Varkari community flock here in large numbers for this festival today. And me and my friends came here because we wanted to see what this festival is like.
---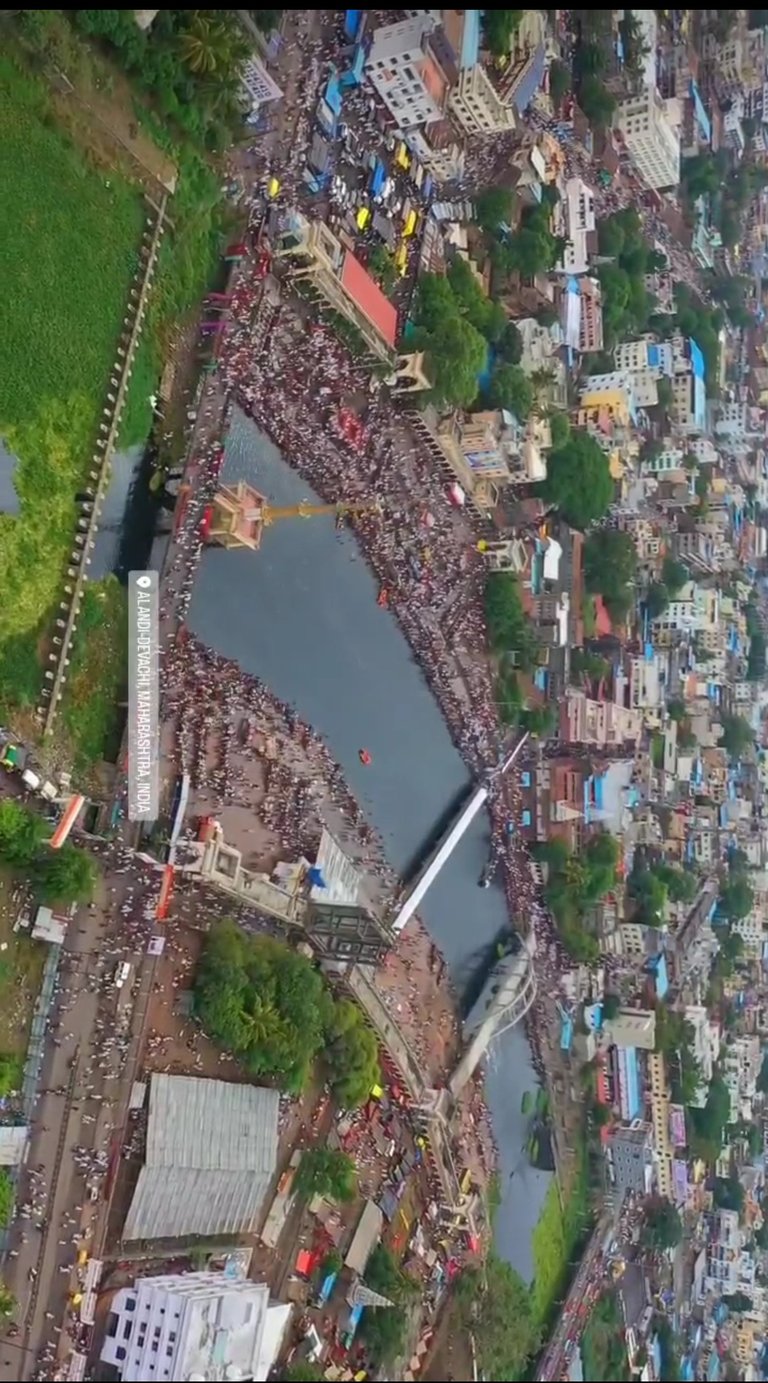 ---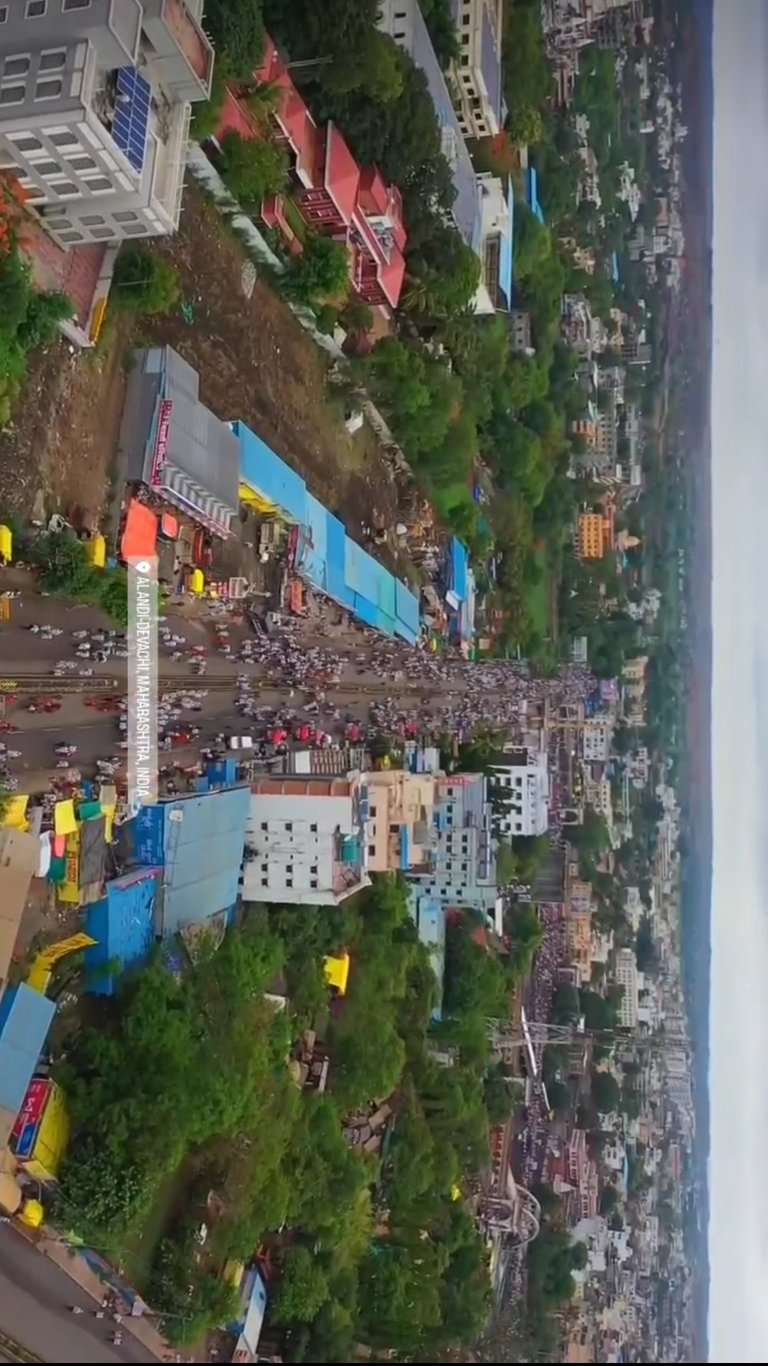 ---
---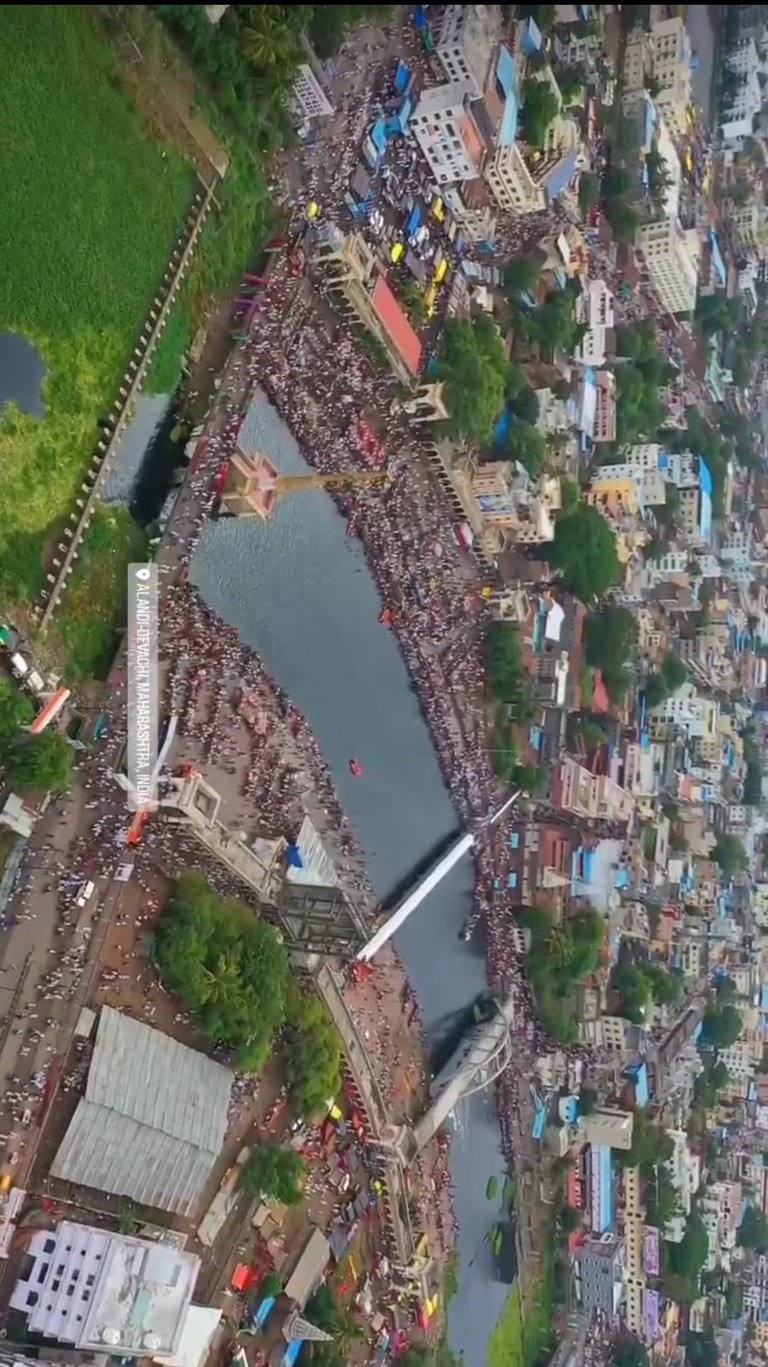 ---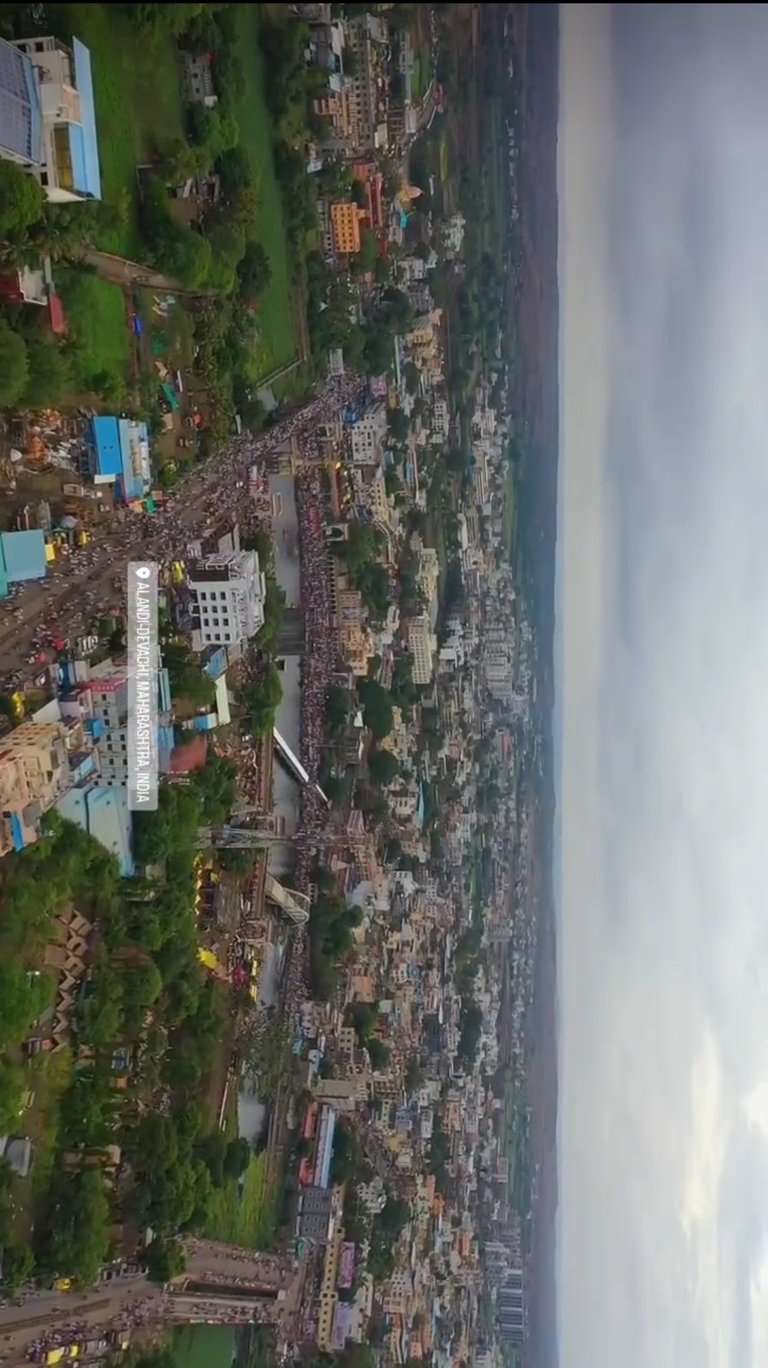 ---
Since my friend Deepak has a drone camera, we decided to shoot this festival and also take photos of this festival through drone camera. Friends, when we went here, a huge number of people had come here. Alandi is considered a very holy place. Here is the Samadhi of Sant Dnyaneshwar Maharaj. This beautiful Alandi village situated on the banks of the river and the temple of Saint Dnyaneshwar Maharaj are very beautiful. While we took photos and videos here with drone camera.
At that time we got to see one thing that people had come here in large numbers for this festival. Also, all those people bathed in the river and then went to the temple for darshan. This ceremony was very nice and wonderful. After that, when we went inside the temple, the people of Warkari sect were praying to Saint Dnyaneshwar Maharaj with their traditional instruments. And also all these people were very happy. If you look at the photos I took of them in the temple premises, you will notice how happy they were and how happy they were to participate in the ceremony. Indeed the whole atmosphere was devotional. And these people of all Varkari sects had forgotten themselves while doing this prayer. It was as if he had actually come to meet Saint Dnyaneshwar Maharaj.
---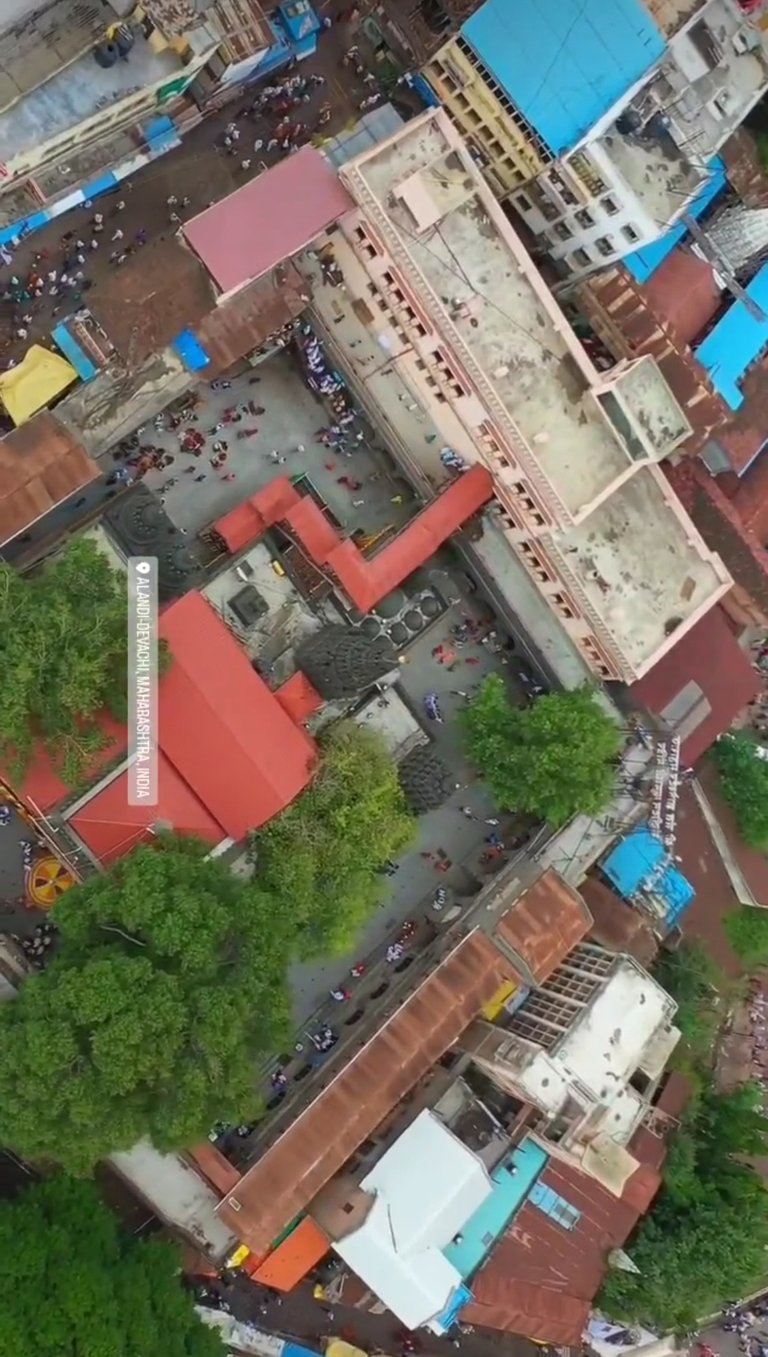 ---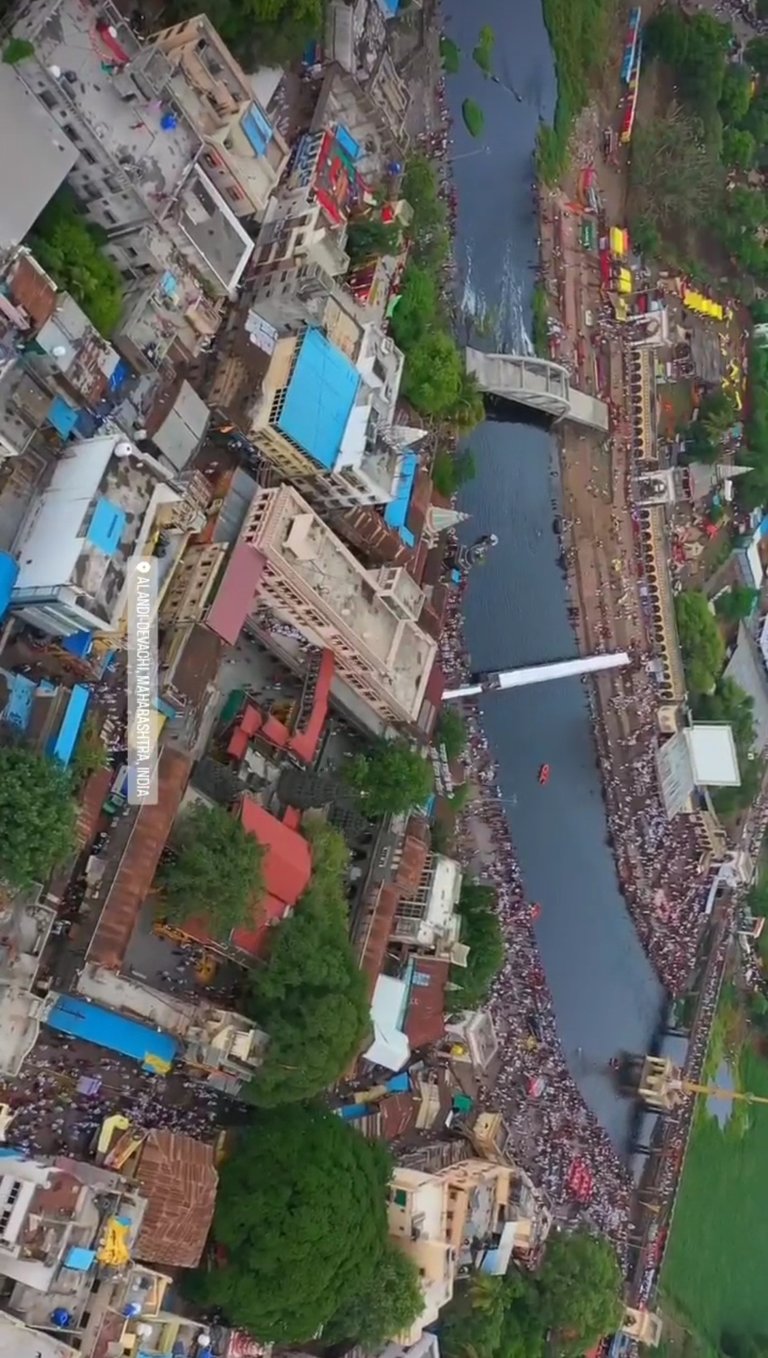 ---
---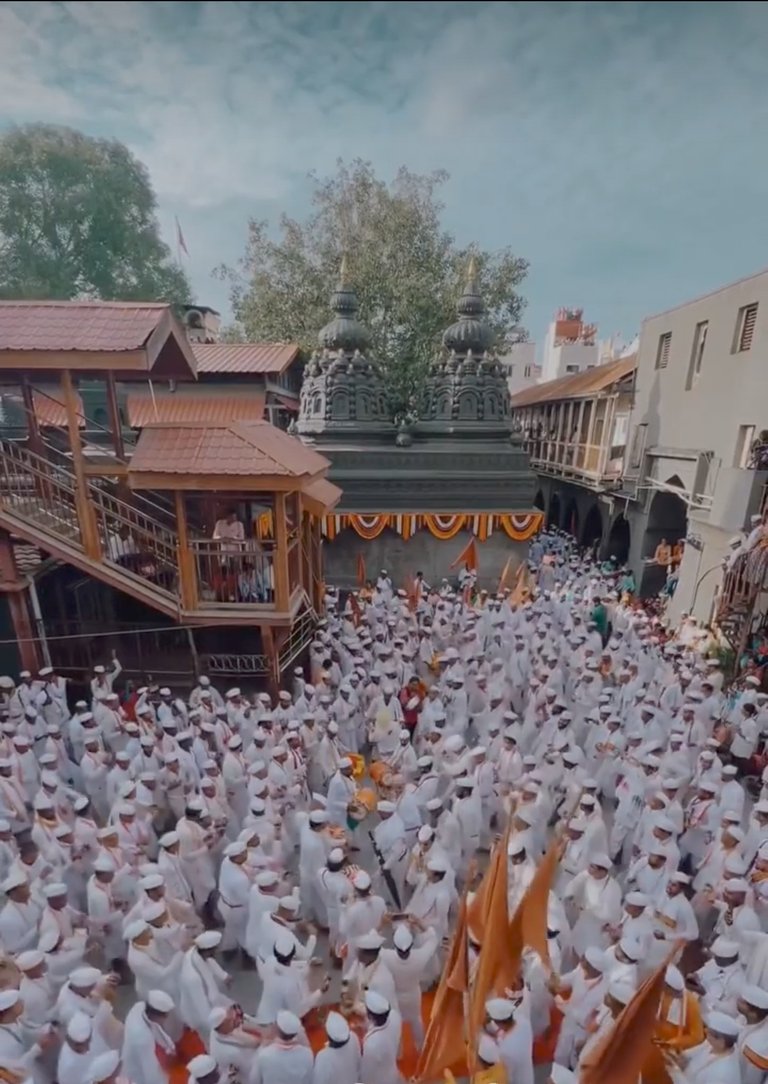 ---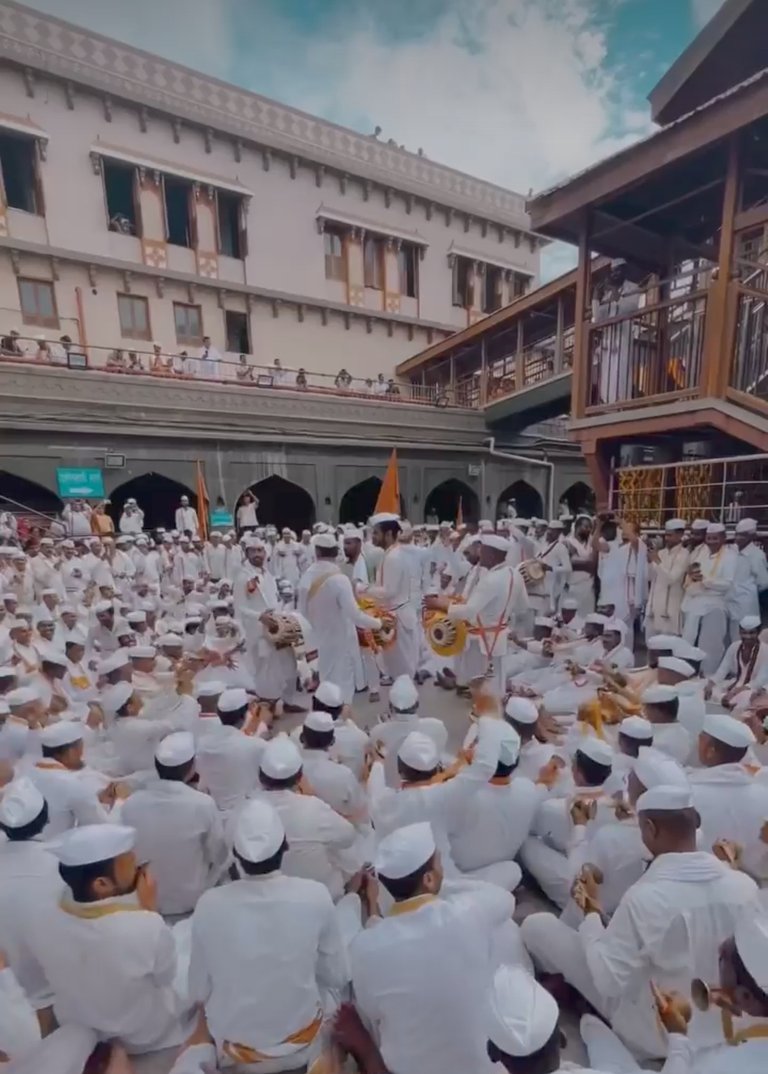 ---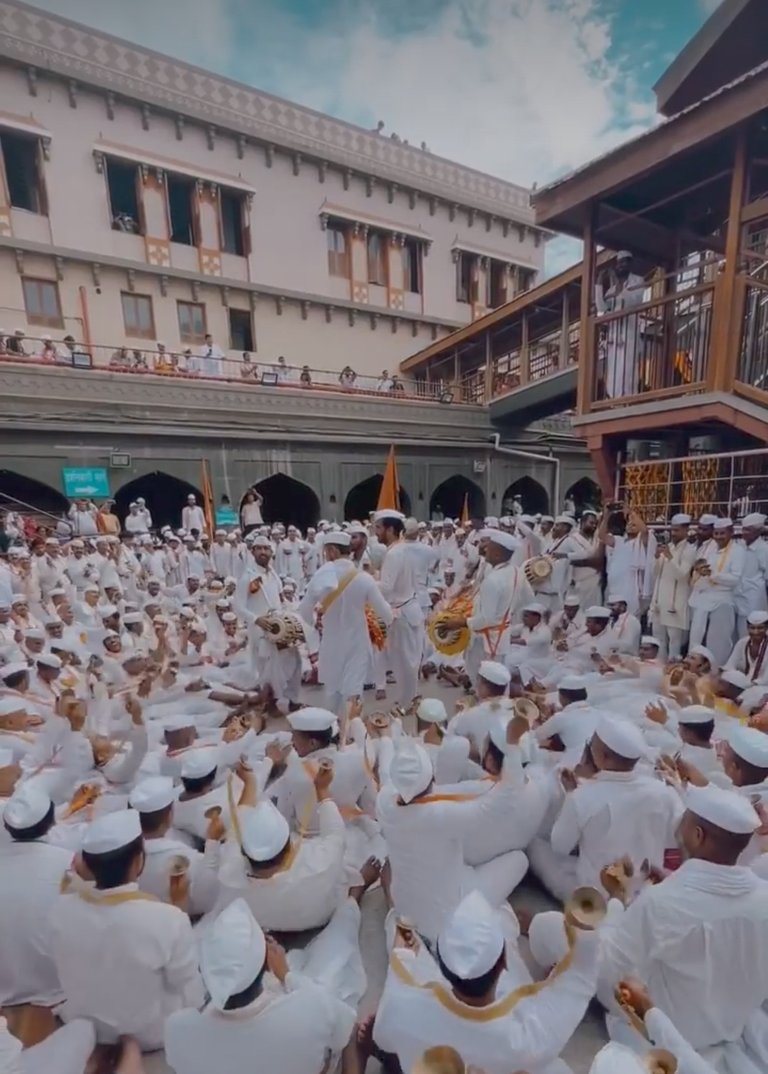 ---
---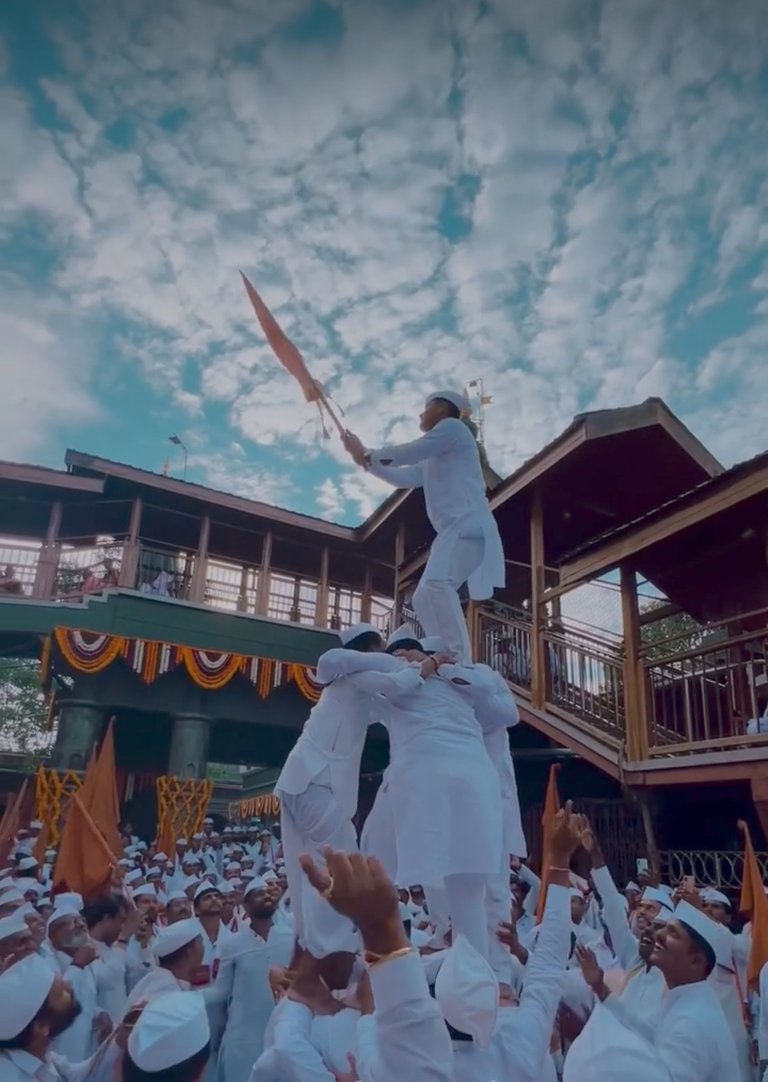 ---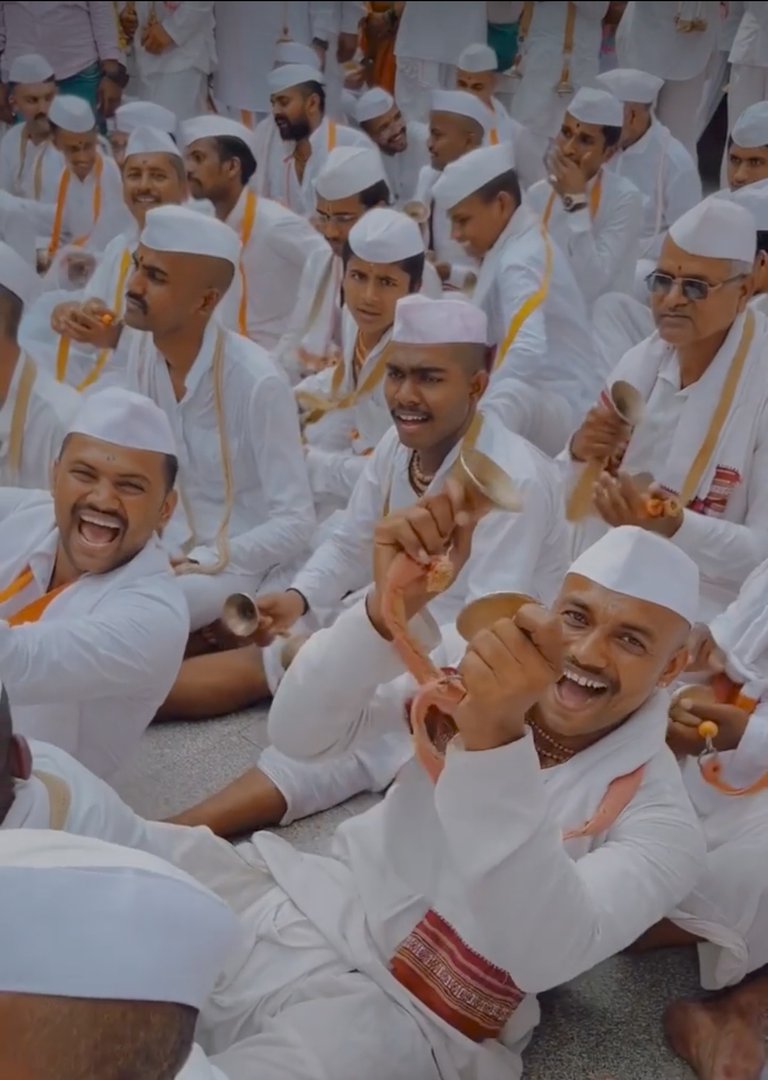 ---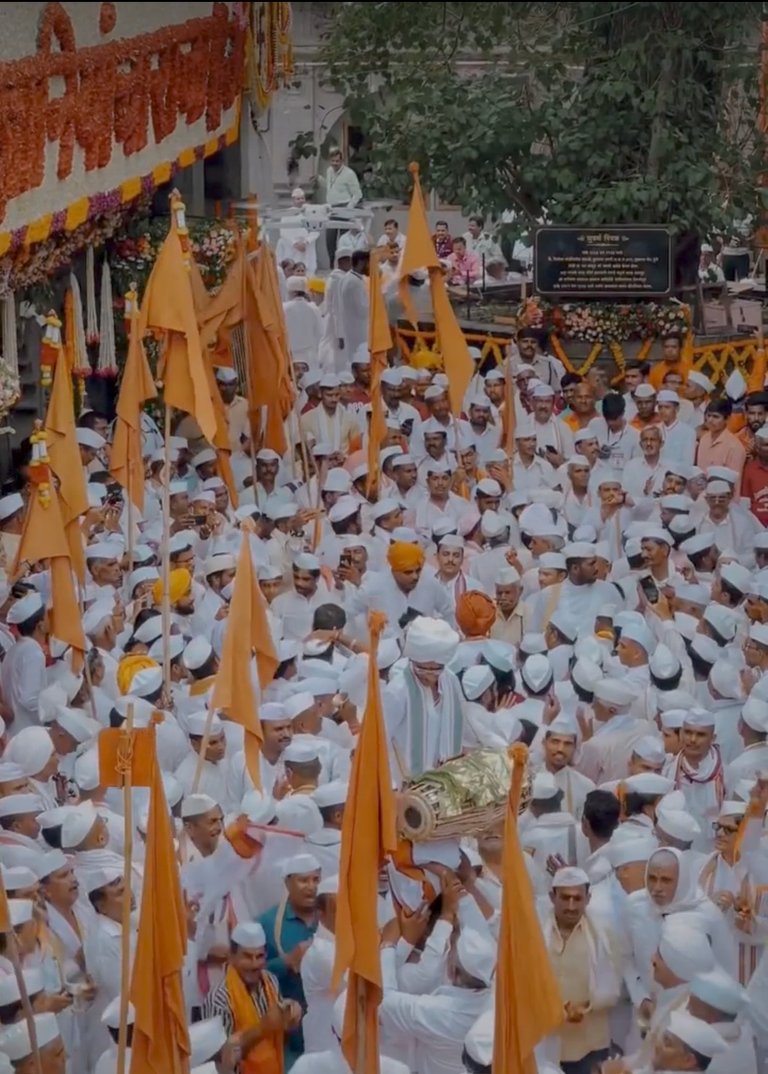 ---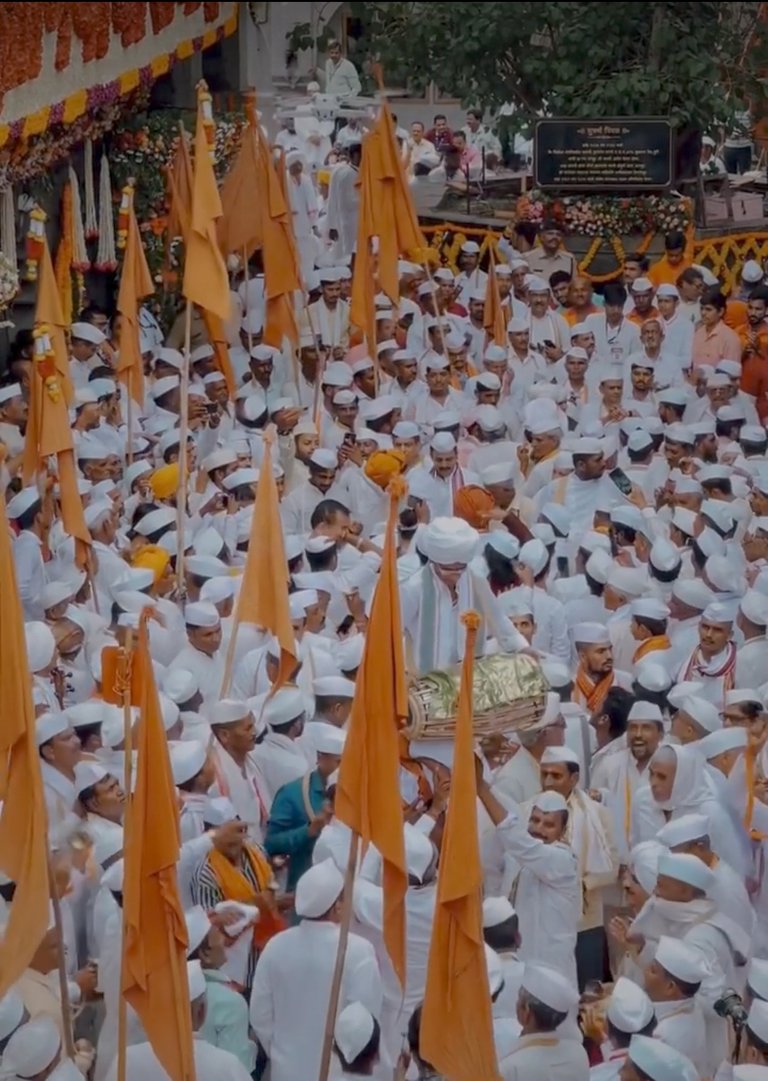 ---
Really will tell one thing to friends today we also participated in Anand Utsav in this Anand Utsav and we also felt very good and we also felt very happy to come here. In a way, we felt as if a positive energy was circulating in our body.
Even though there was such a large crowd here, friends, all the people of the Warkari sect behaved in a completely disciplined manner. We have personally experienced that all these people are very humble and respectful of each other.
It is very important for us that we got the opportunity to witness such a beautiful and wonderful festival today. And we will always remember these happy moments today.
I request my friend @sanjeevm after you come Pune one time Visit AALANDI THIS IS VERY BEAUTIFUL and I know you are happy to after visit here.
THANKS 🙏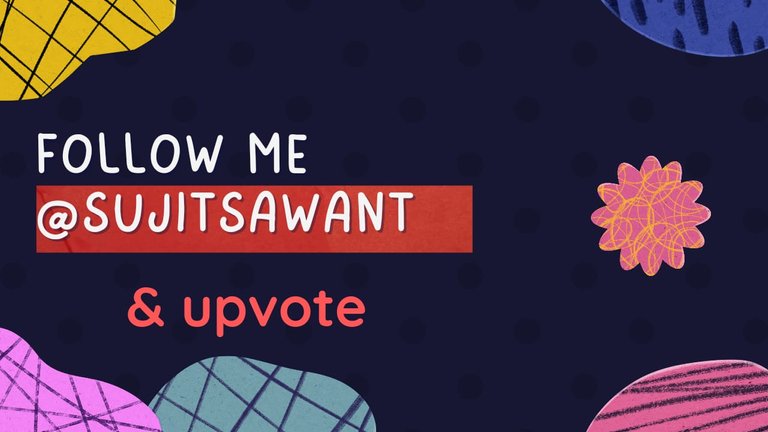 ---
---