My Mother making red pumpkin sweet VADE
Hello my dear HIVERS friends and also @asean.hive community member friends. I wishes you for the best of health. I know you are happy and also enjoy with your
family.
---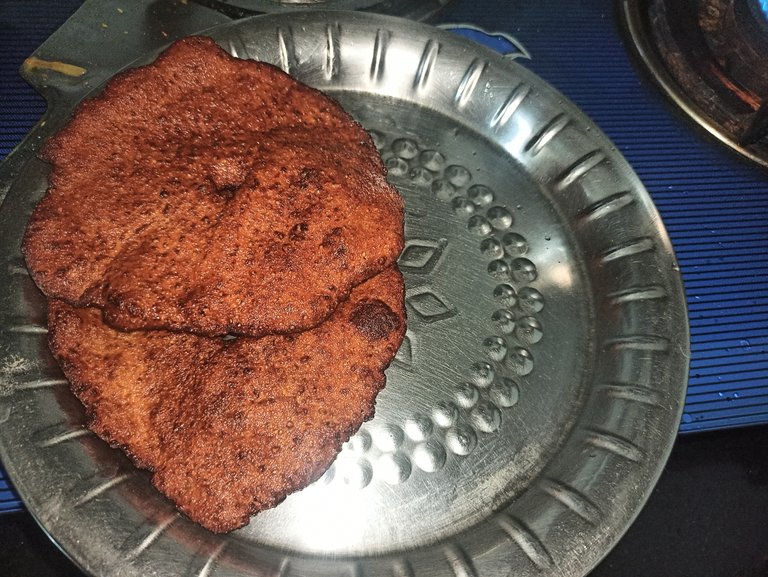 ---
Friends today my mother made red pumpkin sweet bread at my house. They taste so good and delicious. Everyone in my house loves to eat these vadas made by my mother. So today I am going to tell you how my mother made this vada.
Really guys my mom makes very good red pumpkin bread. And above all, the person who helped my mother the most while making this vada today was my little three-year-old daughter. We didn't know whether she was helping my mother to make her father or her work was increasing. My little girl was having so much fun with my mom.
---
🔷So now I will tell you how my mom made this red pumpkin sweet Vada.
---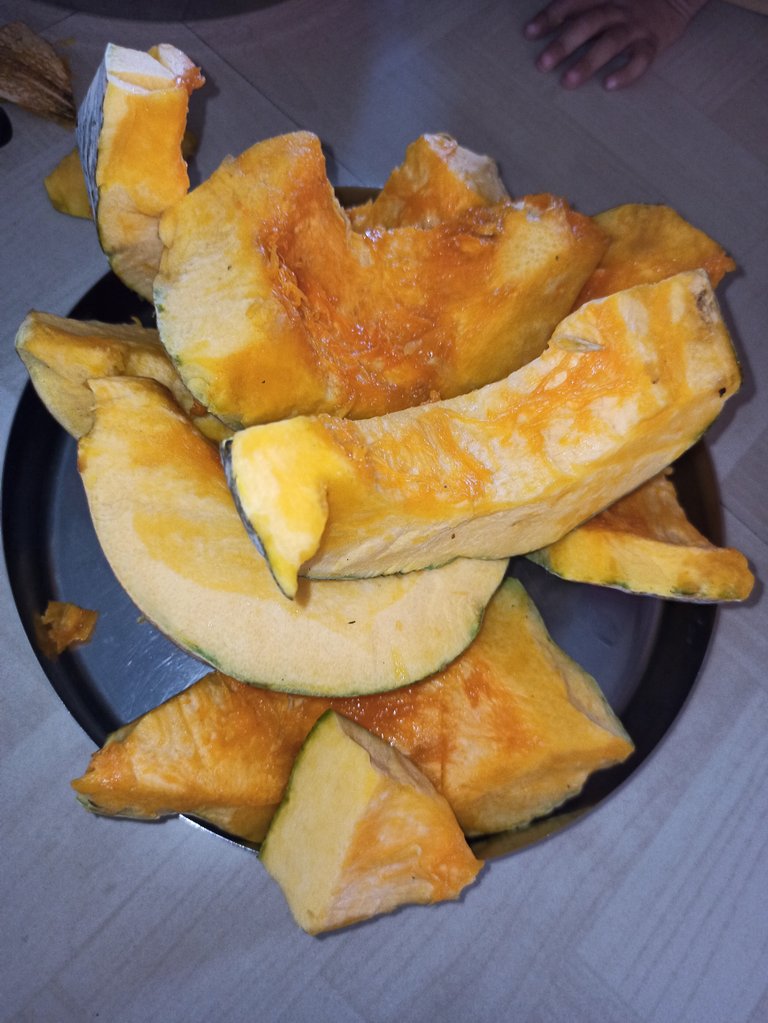 ---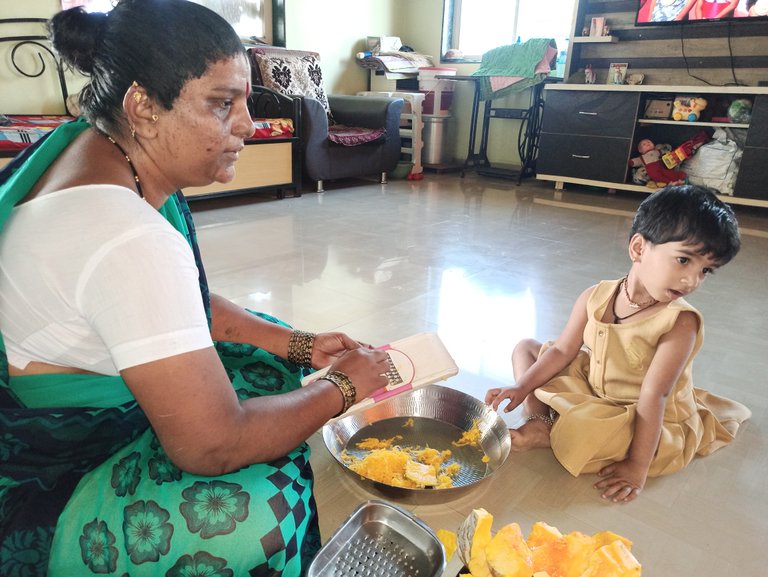 ---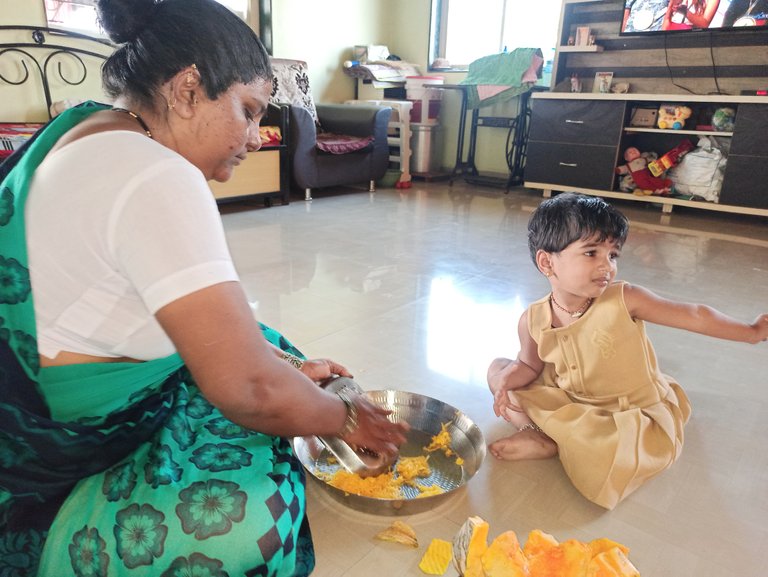 ---
![](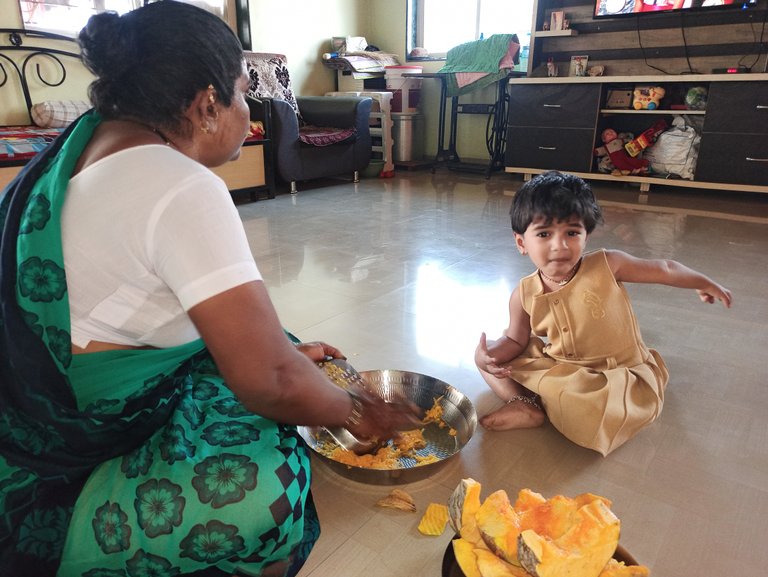 )
---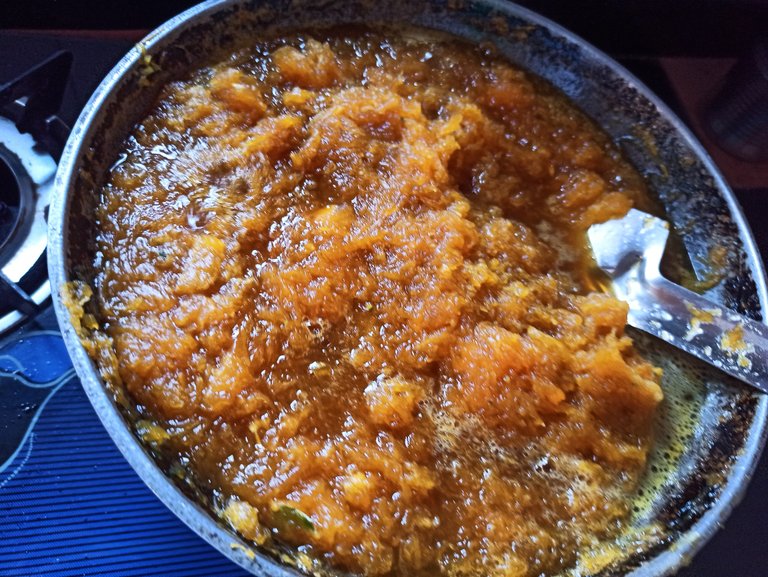 ---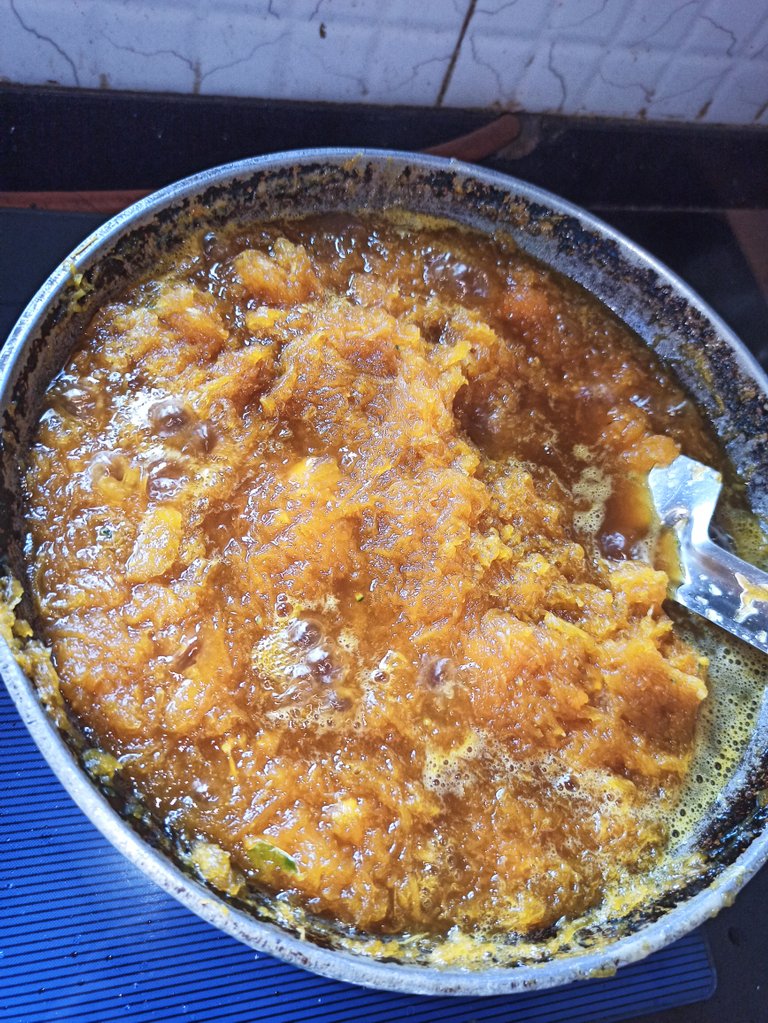 ---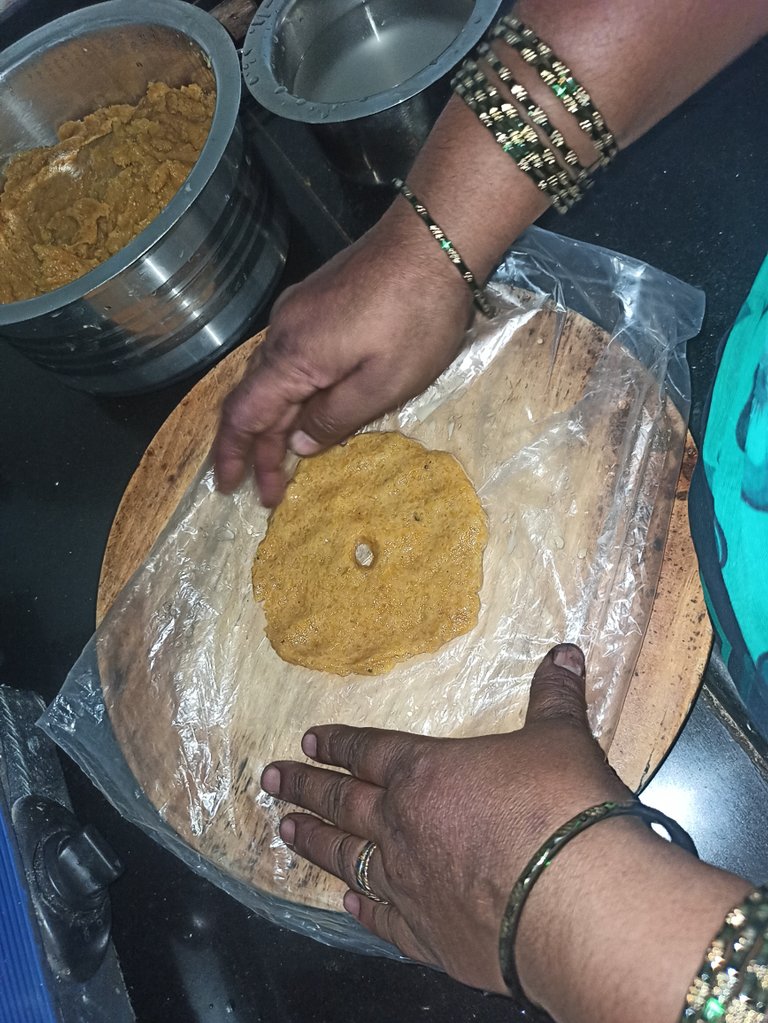 ---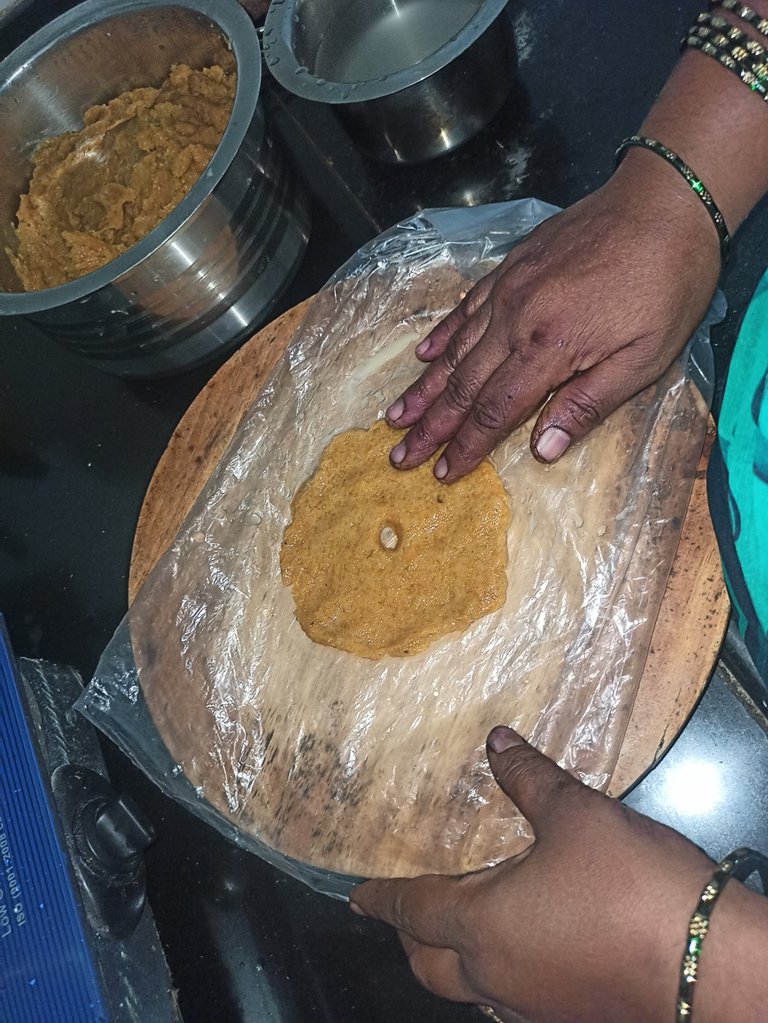 ---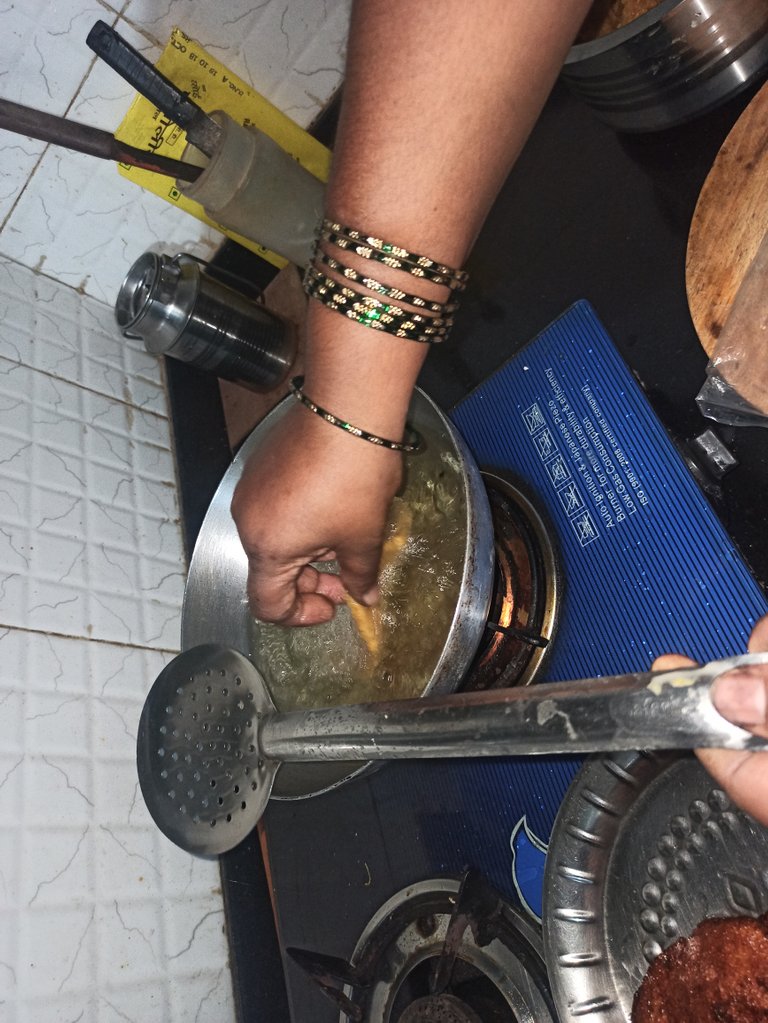 ---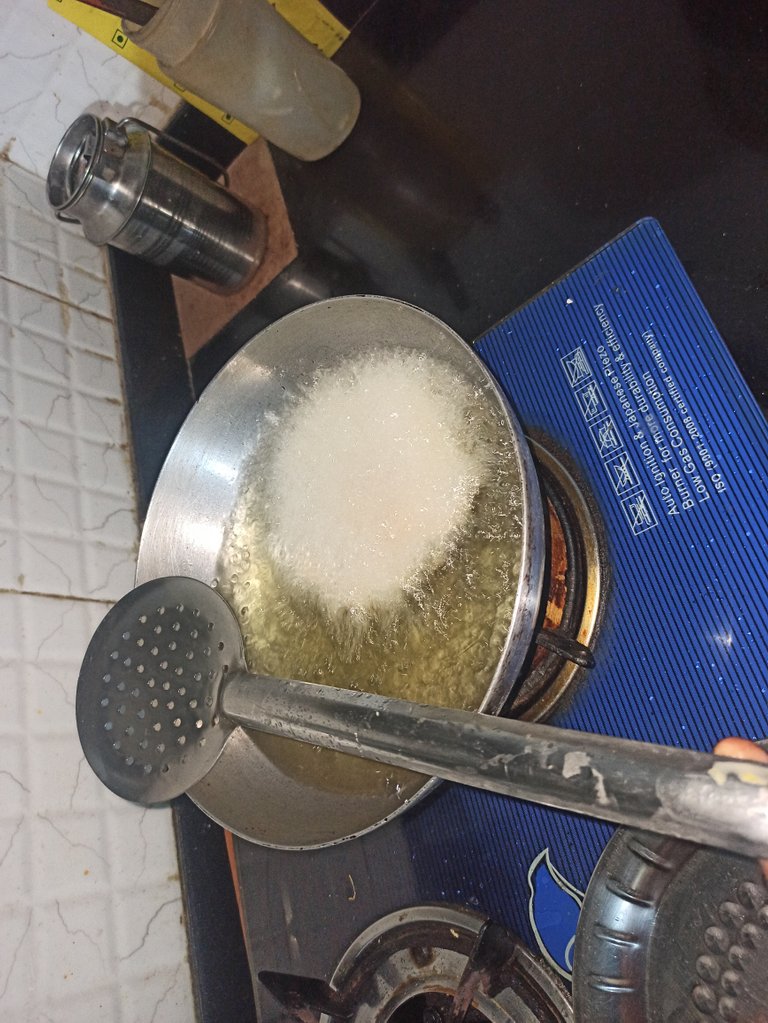 ---
First of all my mother cut the red pumpkin and cut it into medium size pieces. And mother grated these pieces with the help of a grater. So that it becomes very finely ground. After grinding it, mother took the water aside. Then mother put a pot on the gas and added ghee to it and put the finely grated pumpkin in it. And mother added jaggery powder in it. Cooked all my mixture nicely on low heat on gas for about twenty minutes.
After cooking this mixture let it cool a little. And then add some wheat flour to it and mix it all well. And then my mother made it round and deep fried it in oil in a nice way. And after getting nicely golden brown, take it out of the oil. This is how I love these delicious red pumpkin vadas. My mother makes this vada very well.
In our area, this vada is loved by all people during winter days. And every house in our area makes these vadas and frankly everyone loves to make them and also in hand as these vadas are really delicious to eat and taste amazing. And the reason behind making these vadas a must during winter days is that they are very good for these too. Because our body needs heat during winter days. And eating this vada increases heat in our body. And it is very important to have body heat during winter days.
I am request to my dear friend @sanjeevm please try this Vade a one time. This Vade test are very amazing and this is also healthy. This is eat with milk this is very amazing combination. You eat this with this combination I know you are definitely like this dish.
THANKS 🙏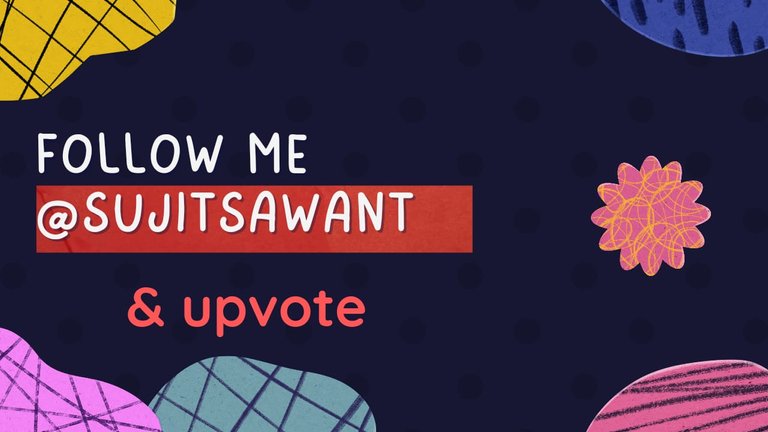 ---
---