Wednesday Walk on the Japanese Garden [ENG/ESP]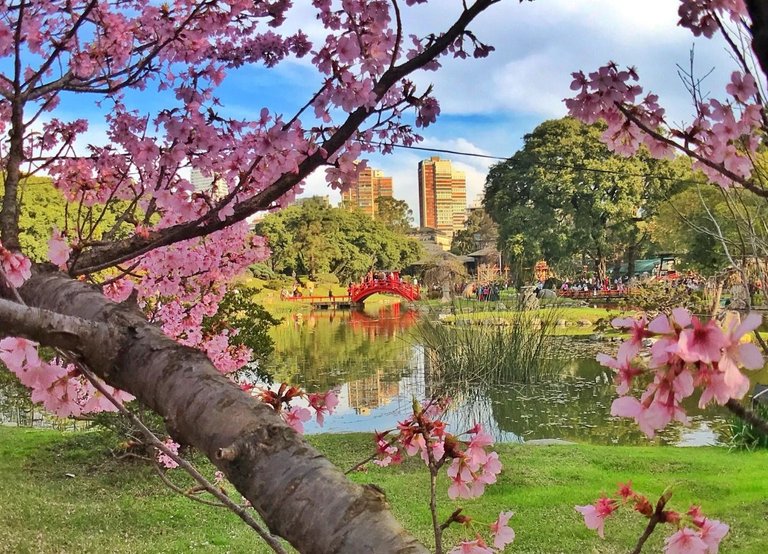 Hello hive friends! Today we walk through the Japanese Garden, this is located in the City of Buenos Aires, surrounded by the Forests of Palermo, it is considered a small Japan in Argentina that falls in love with all its visitors.
Hola amigos de hive! Hoy caminamos por el Jardín Japonés, este está ubicado en la Ciudad de Buenos Aires, rodeado por los Bosques de Palermo, es considerado un pequeño Japón en Argentina que enamora a todos sus visitantes.
It is the right place to get to know Japanese culture, this was made in commemoration of the first visit of members of the Japanese imperial family and the Japanese community in Argentina decided to honor them by creating this garden as a symbol of friendship between the Japanese community and Argentine society who received them.
Es el lugar indicado para conocer la cultura japonesa, este se hizo en conmemoración a la primera visita de integrantes de la familia imperial japonesa y la comunidad japonesa en Argentina decidió homenajearlos creando este jardín como símbolo de amistad entre la colectividad japonesa y la sociedad argentina que los recibió.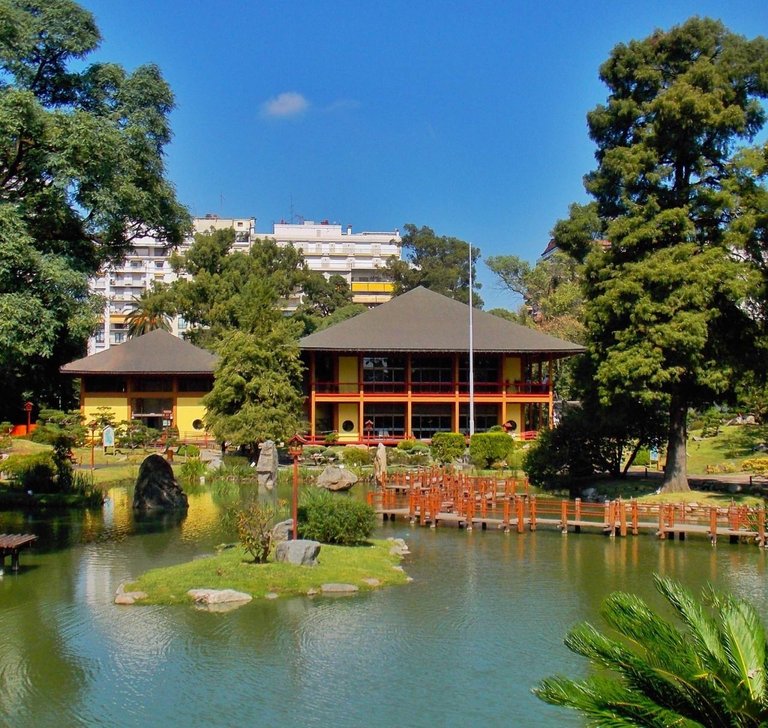 In 2007 he turned 50 years old and a monument called Torii was built, this is a gate that, within Shintoist beliefs, is the place where what is divine is separated from what is earthly, then passing that gate, we go to That would be hallowed ground.
En el 2007 cumplió 50 años y se construyó un monumento llamado Torii, este es un pórtico que dentro de las creencias shintoistas, es el lugar donde se separa lo que es divino con lo que es terrenal, entonces pasando ese pórtico, pasamos a lo que sería un terreno sagrado.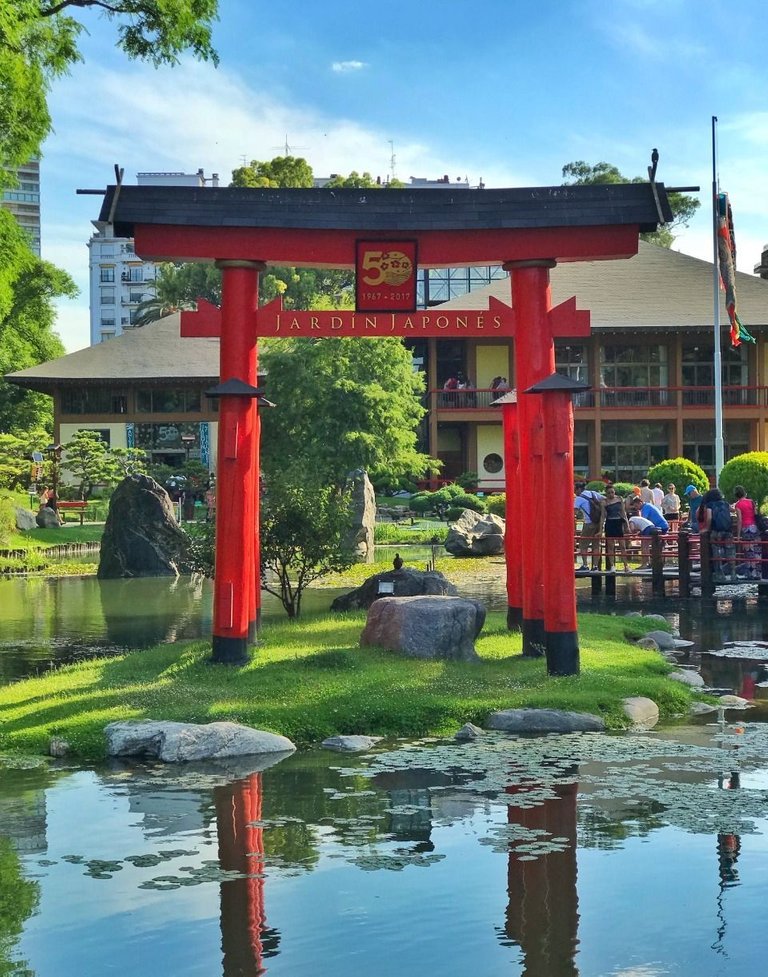 Of all the Japanese gardens outside of Japan, this is the largest in the world, it is approximately 3 hectares with one hectare of lake.
All the monuments and objects within this garden have a special meaning.
One of the monuments is the world peace bell, this is a typical Japanese bell and it is made with cast bronze coins.
De todos los jardines japoneses fuera de Japón, este es el más grande del mundo, tiene aproximadamente 3 hectáreas con una hectárea de lago.

Todos los monumentos y objetos dentro de este jardín, tienen un significado especial. Uno de los monumentos es la campana mundial de la paz, esta es una campana típica japonesa y está hecha con monedas fundidas de bronce.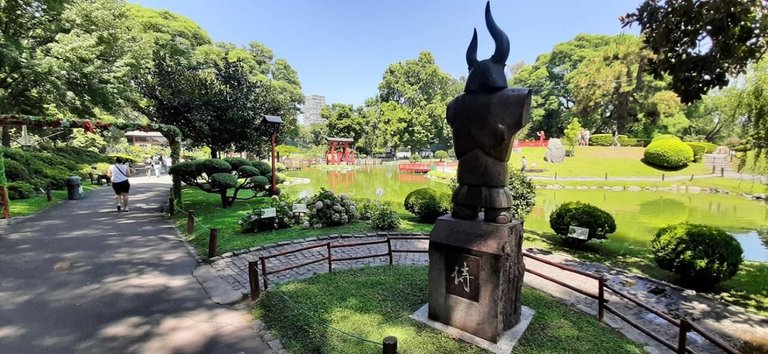 The most emblematic image of the Japanese Garden is the curved red bridge, called Taiko Bashi, this bridge leads to the island of the gods. This has narrow steps, signifying the passage from earthly life to heavenly life. If you look at this bridge from the side, you can see how it is reflected in the lake, forming a circle similar to that of the Taiko drum, hence its name.
La imagen más emblemática del Jardín Japonés, es el puente curvo de color rojo, llamado Taiko Bashi, este puente conduce a la isla de los dioses. Este tiene los escalones angostos, significando el paso de la vida terrenal a la vida celestial. Este puente si se mira de costado, logras ver como se refleja en el lago, formando un círculo similar al del tambor Taiko, de ahí su nombre.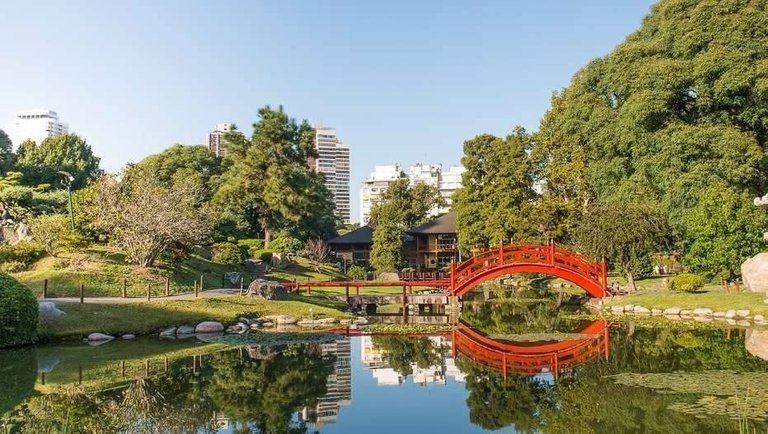 Throughout the year there are activities and participatory workshops such as origami, Japanese painting, bonsai, all traditional disciplines. There are also many shows and performances of Taiko, singing, Japanese dance, martial arts such as Aikido, Judo and Karate.
Durante todo el año hay actividades y talleres participativos como el de origami, pintura japonesa, bonsái, todas disciplinas tradicionales. También hay muchos shows y espectáculos de Taiko, canto, danza japonesa, artes marciales como el Aikido, Yudo y Karate.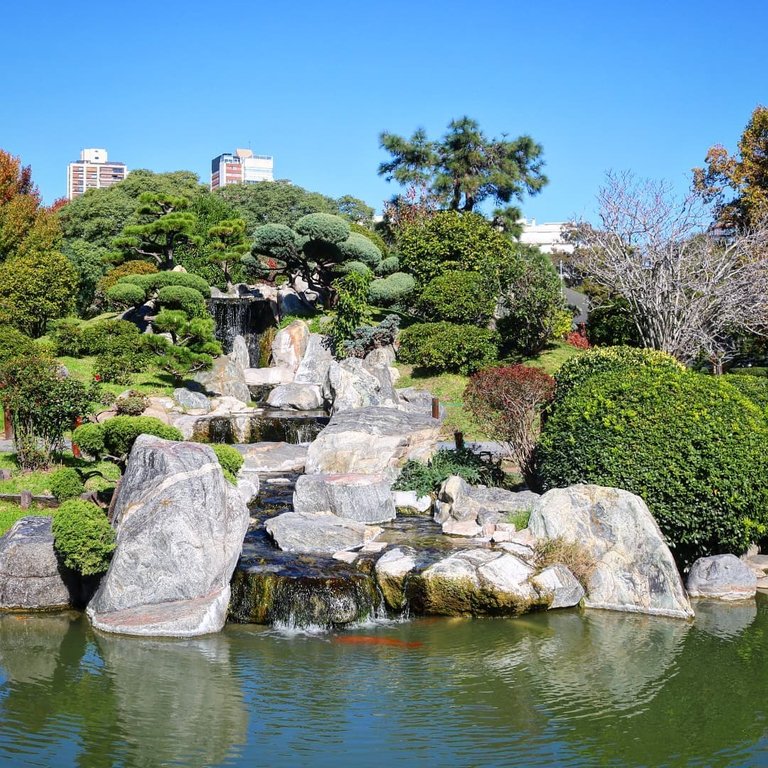 This was my post for the
#WednesdayWalk
community and my contribution to it. I hope you liked all the information and pictures shown.
Este fue mi post para la comunidad de

#WednesdayWalk

y mi contribución a la misma. Espero haya sido de su agrado toda la información y fotografías mostradas.
All the text written here as the uploaded photos are of my own production. Greetings!☀️
Todo el texto escrito aquí como las fotos subidas son de mi propia producción Saludos!☀️
---
---