Hawke's bay Sunday market — Hastings — New Zealand
During my stay in Hastings, a lovely little town on the East Coast of North Island, one of my favorite places to hang with my friends or spend my weekend was Hawke's bay farmers' market.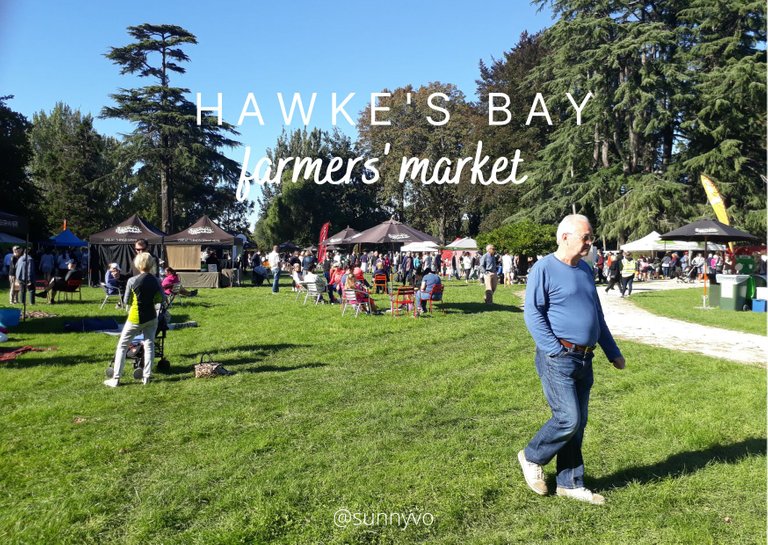 I love everything about the market, from the vibe, the produce, people to the way they handle the waste.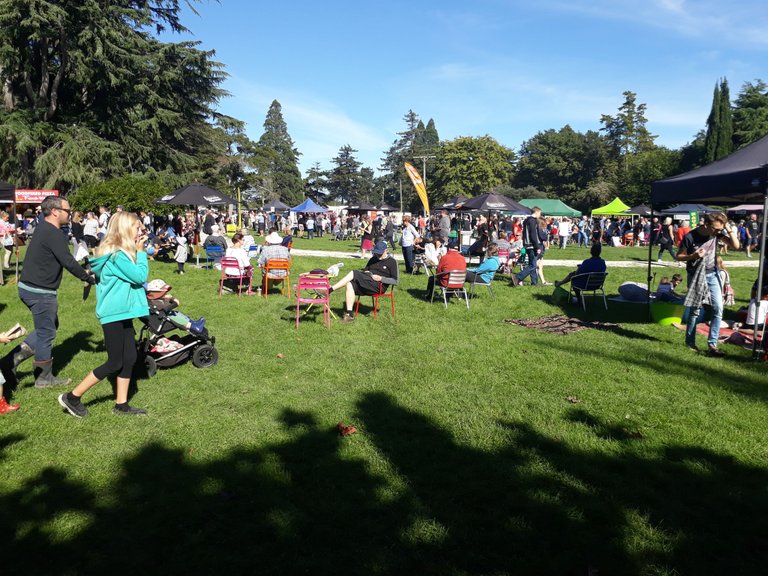 If you stay around Napier, you can find a similar market hosted on Saturdays. Napier is a coastal city that is just 17 km away from Hastings. On Sundays, you can find some similar stallholders and some other local produce. I have never been to the one in Napier, so today I would take you around this market.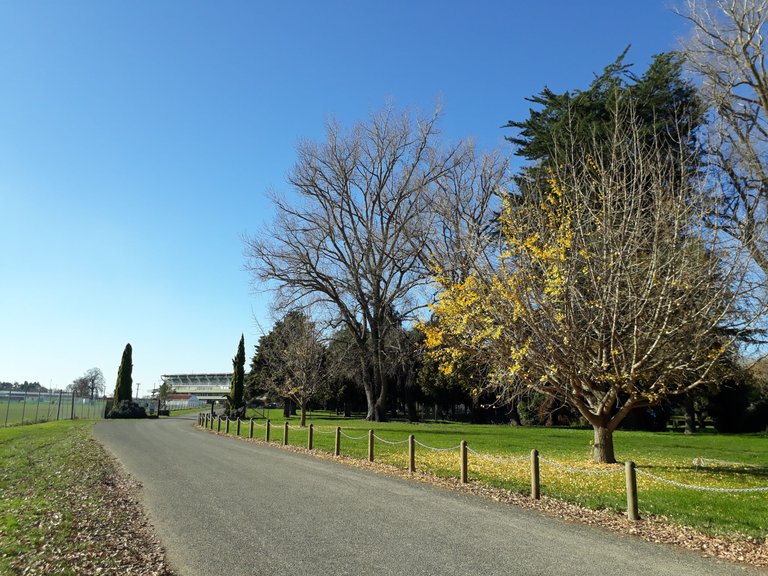 The market is available on Kenilworth Road, Mayfair, stallholders are spread around a large area throughout the year, except for the winter months when it gets colder, it is moved to the exhibition hall.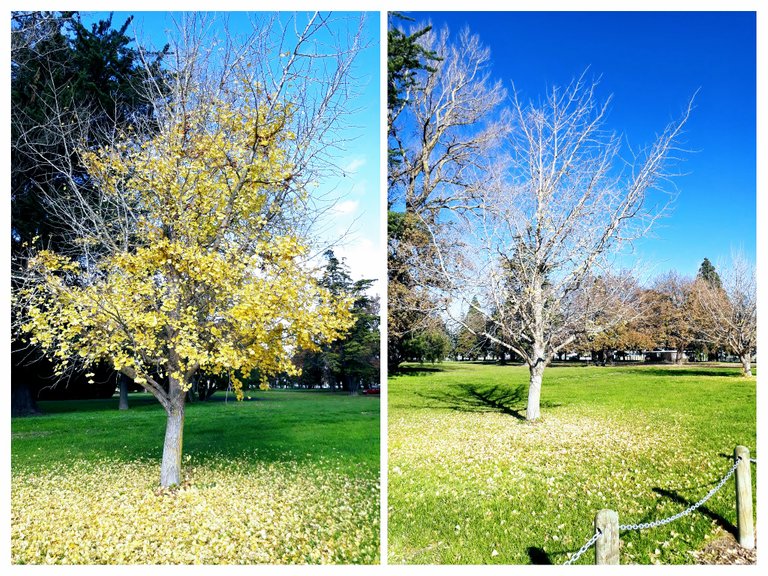 Don't have breakfast before coming here because they also serve fresh sandwiches, home-brewed coffee, pizza, and many more dishes that can satisfy any hungry soul.
Are you craving coffee in the morning?
How about starting with a cup of latte, it serves with a piece of musmarllow, but I always asked them to add more LOL.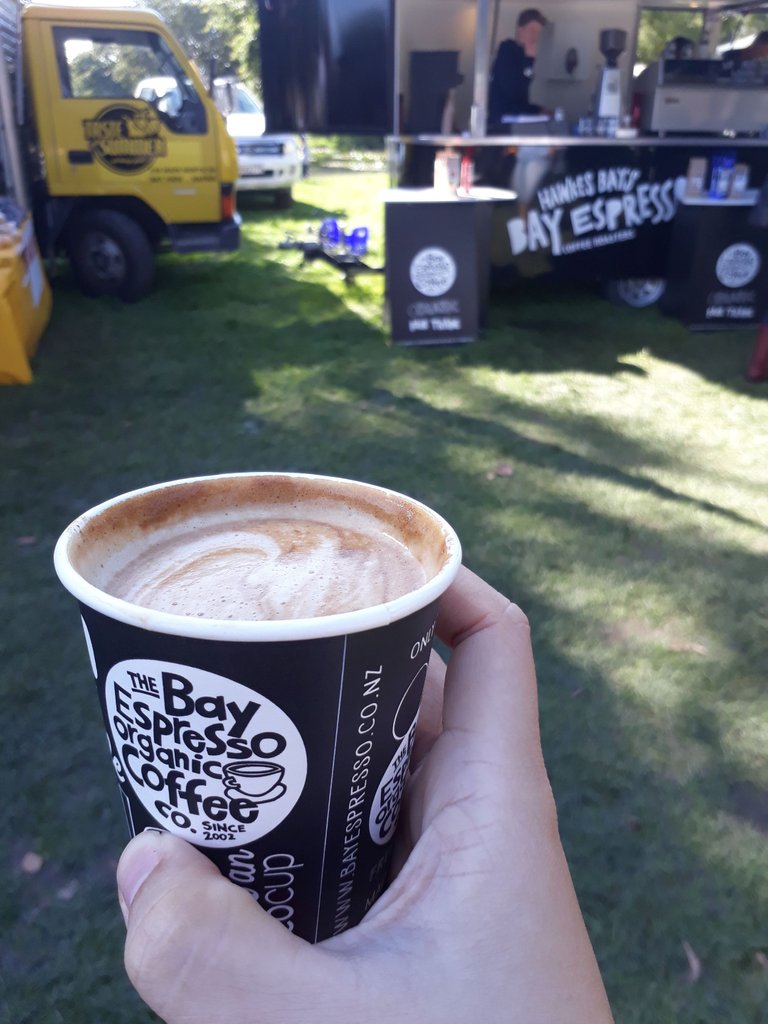 Bay Espresso is a local small business, fresh roasted certified organic coffee beans, even though there are a few other coffee stalls at the market, this was always my favorite, maybe because the boy is cute LOL, it could be a bit of a long line, but you get a number and wait for them to call out your name, they also let you know how much longer you have to wait for your coffee, so you can come back to get it later. Overall, it's a very nice place and good coffee to start your day at the market.
Are you ready for something heavier?
How about trying the best bacon sandwich in town?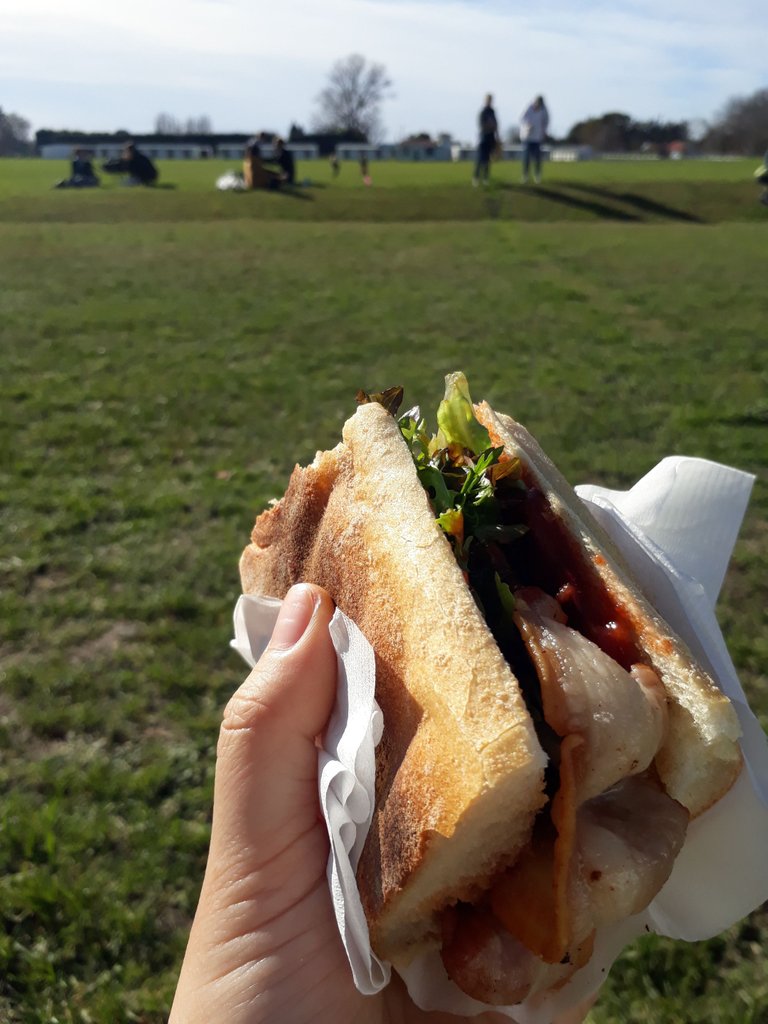 Holly bacon prides itself in a family's recipe that passes from one generation to the next. You could buy the bacon, sausages and other products.
The bacon is cooked just perfectly with the crispy crust, but it is still juicy and gives out the aroma that I cannot say no, LOL.
Now I am fully charged and ready to explore the rest of the market.
Fresh produce and straight from the farm are something that cannot be missed at any farmers' markets, and Hawke's Bay is not alone.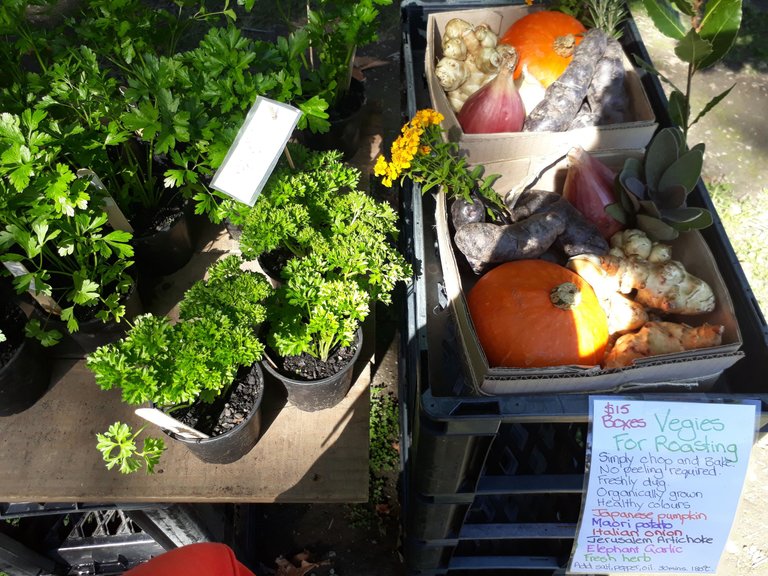 There were more stalls that offered fresh vegetables and fruits, but these are all the photos I took.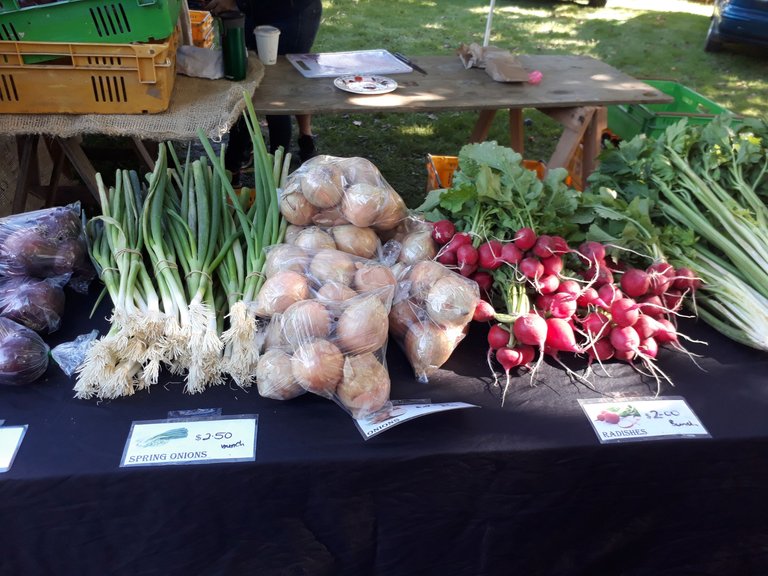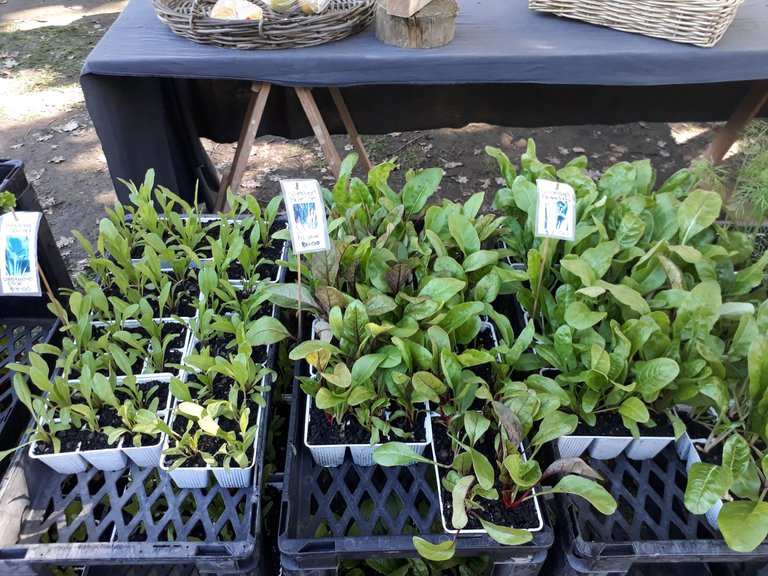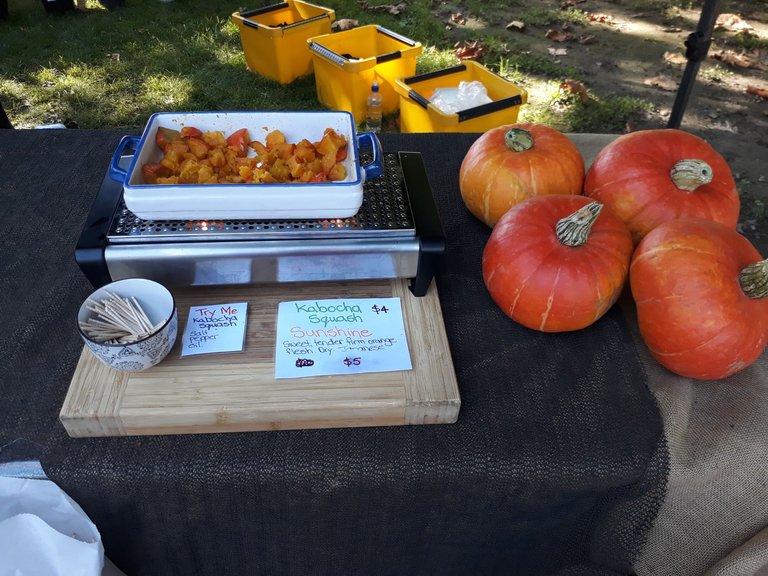 The rhubarb in season was so good, I remember making rhubarb crumble with it, it added great balance to the dish, the tart-flavored rhubarb goes really well with crispy crumble and make an amazing dessert.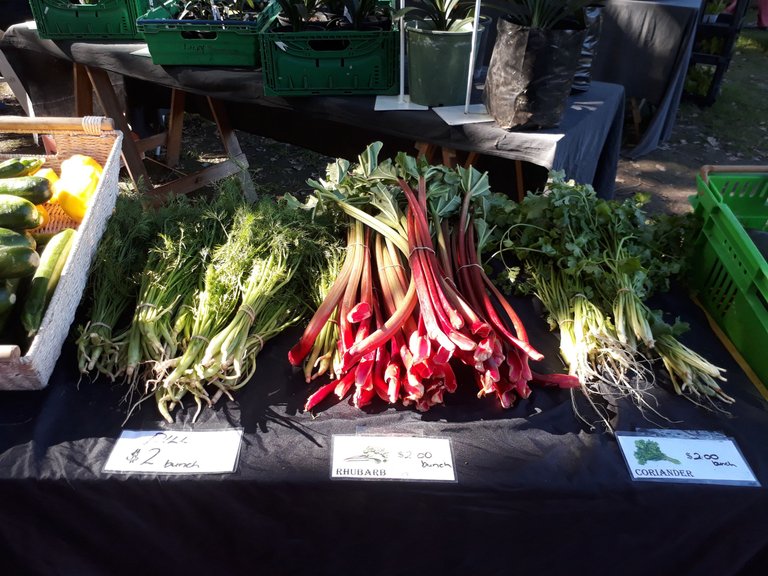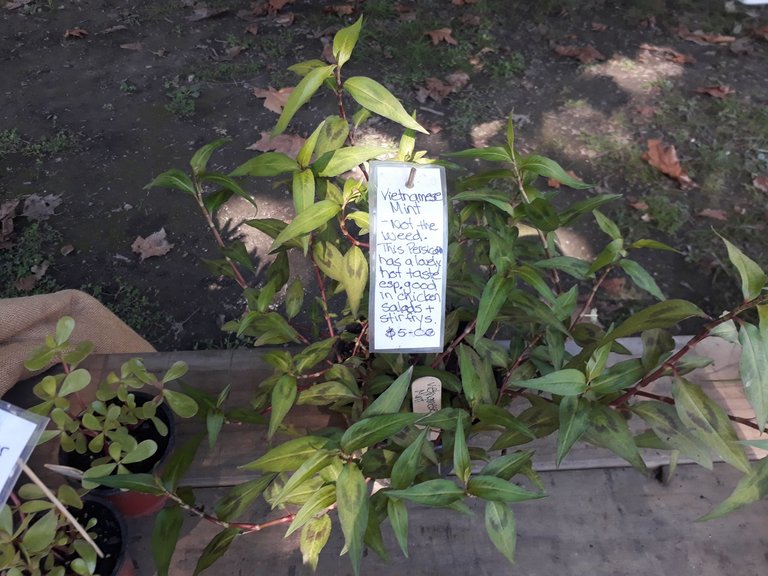 I was so excited to see Vietnamese mint here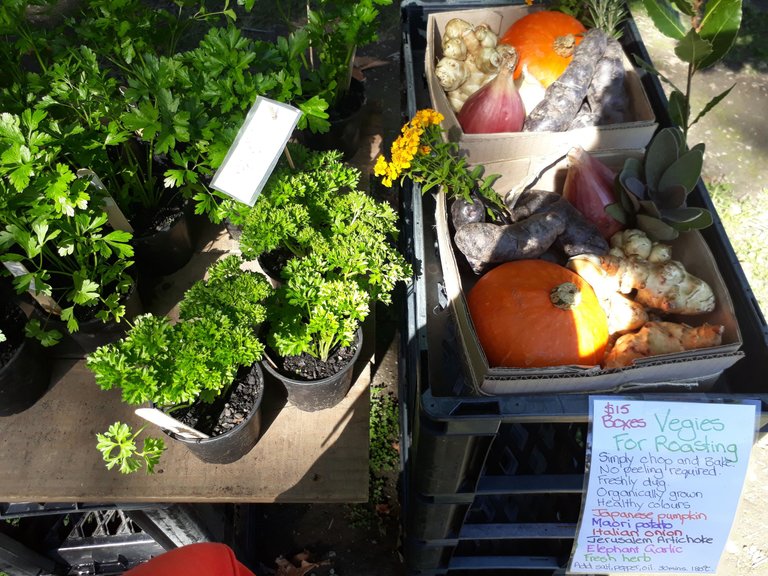 Te Mata fig was another popular produce at the market, of course, it is a bit pricey, but the taste is distinctive.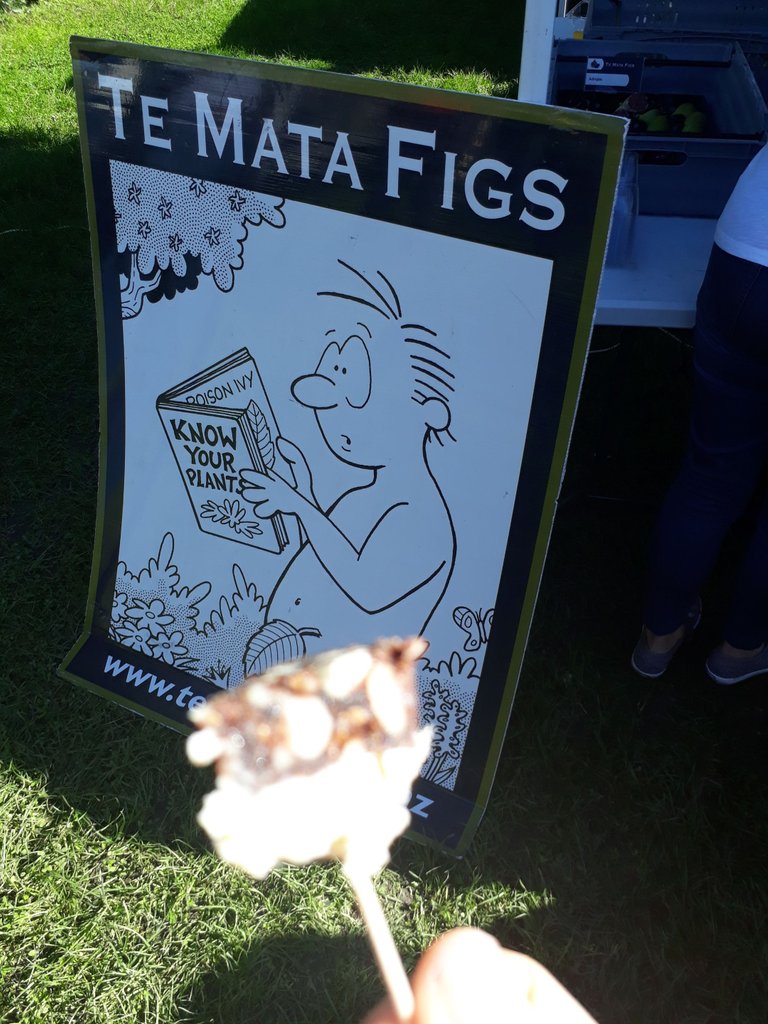 I tried the fig candy with fig chutney, and I must say I fell in love at first sight, it was out of this world, LOL.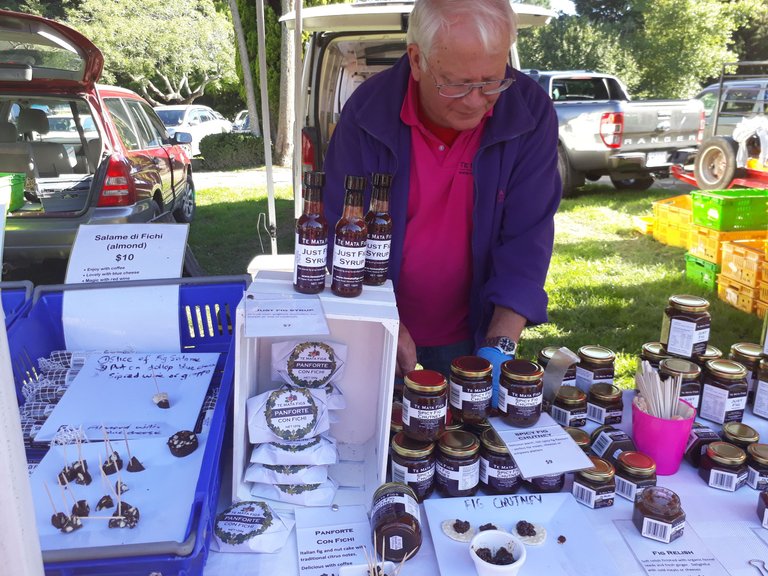 At first glance, I have no idea that this is pudding because of the packaging. Have you ever tried steamed pudding?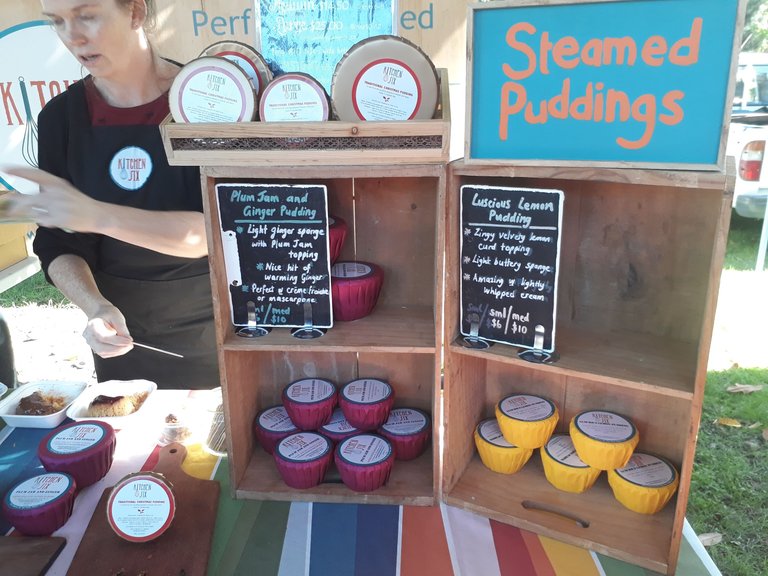 It is new to me too, it may not look appealing, but I can assure you it is delicious. There are all flavors you can imagine, date pudding, chocolate, the list goes on. I tried the toffee one, it is a bit sweet for me, but the flavour is there.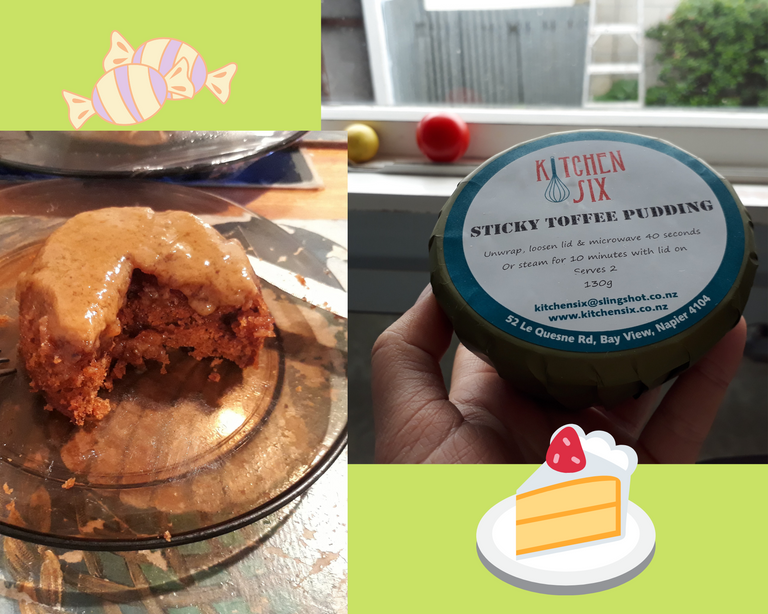 Aquiffera olive oil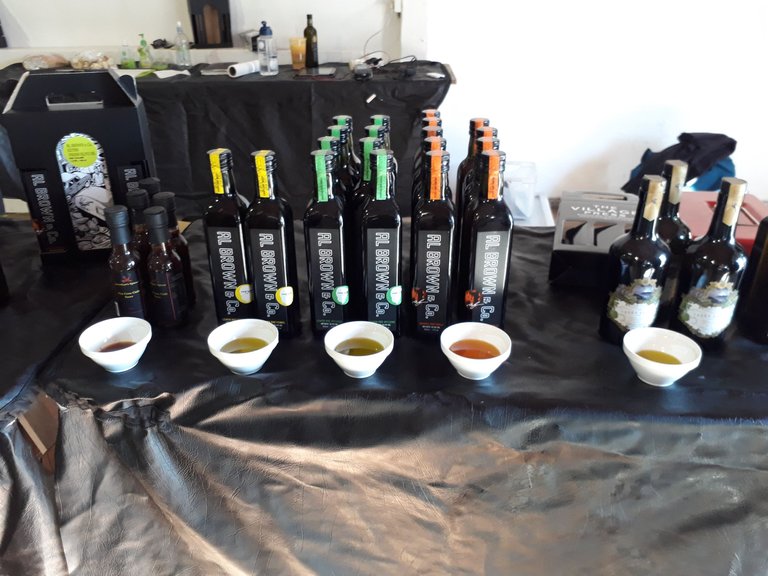 Their extra virgin olive oil has a very strong taste, you can taste it with bread. I think it is perfect for salad.
**Now, are you in a mood for something hot and spicy? **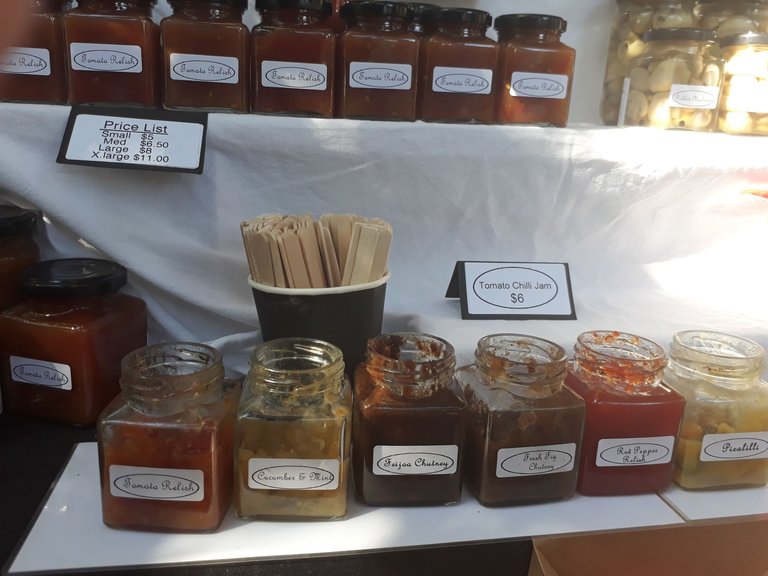 Orcona Chilli's 'N Peppers offers a wide range of hot sauces and relishes. I did try some of them, even though I like hot and spicy dishes, Mexican chili sauce is not my cup of tea.
Do you like toast?
The first time I tried lemon curd was at the market, and I had to buy one right after tasting it because it was so tasty.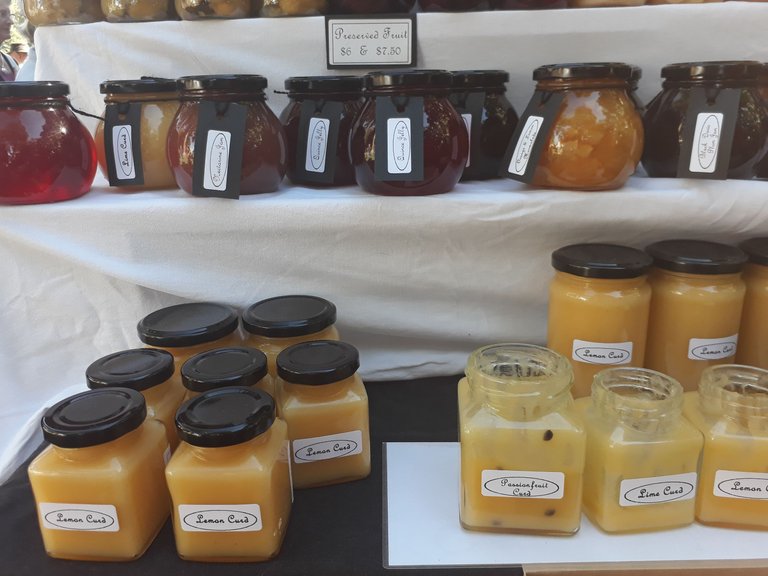 They also have all kinds of jams, but the main products are made of lime and lemon.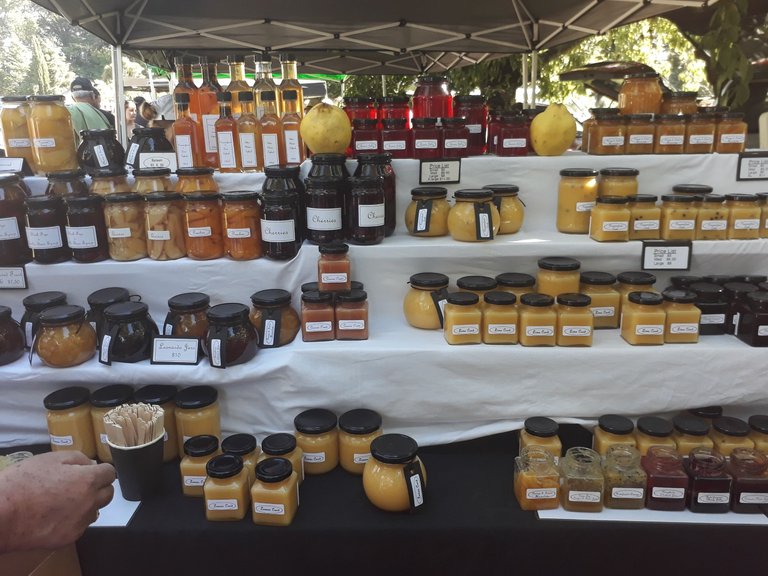 Remember I told you I like they process the waste at the market?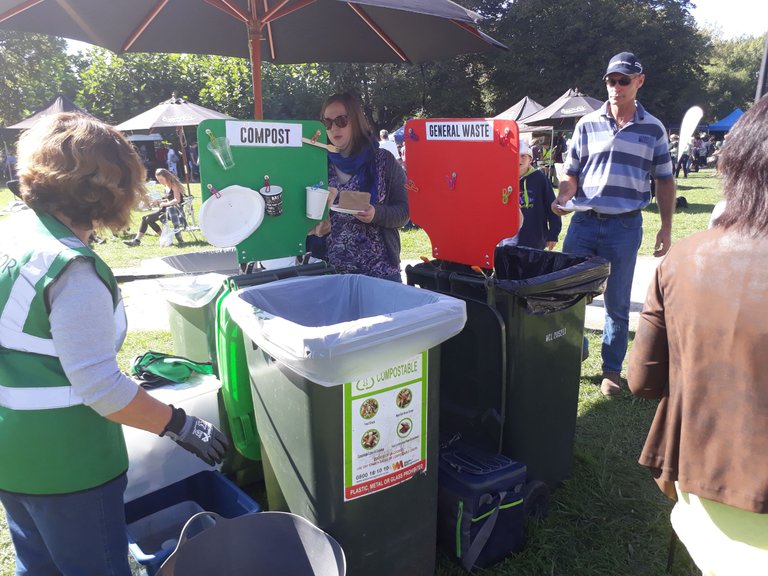 Here at the market, all cups, spoons, forks, or utensil are made from plants, even though it looks exactly like plastics. The waste here is sorted into landfills, recycle and compost.
Does compost mean you can bury everything and wait for it to decompose?
It is not that simple though, they have a waste center in Napier (the nearby town) where the compost can be processed and turned into something that can be used in the garden. I learned about it when I had a month volunteering for the market, thanks to this I had a chance to learn more about compost and have some of my best time chatting with people at the market.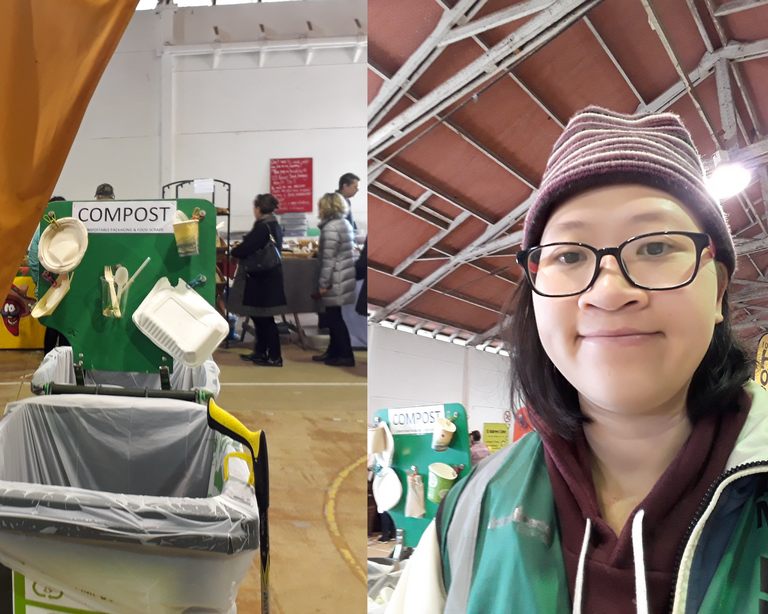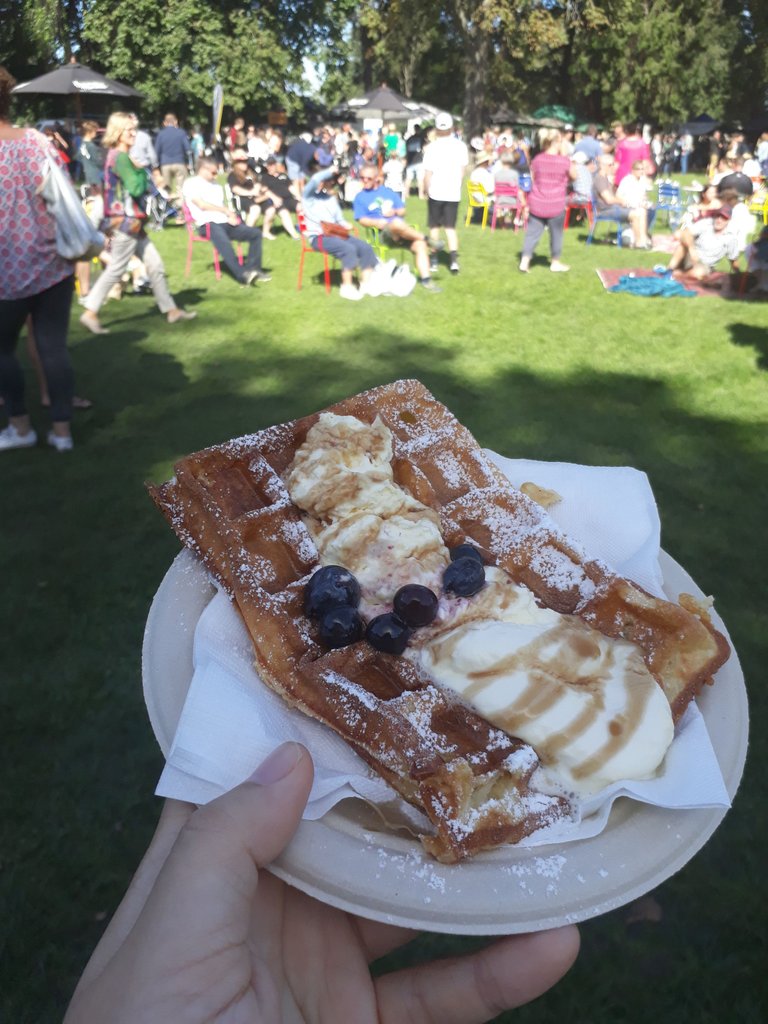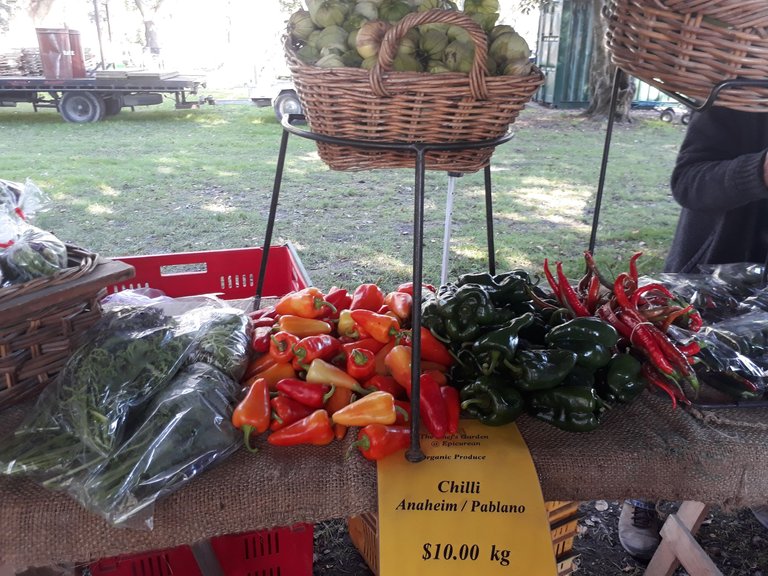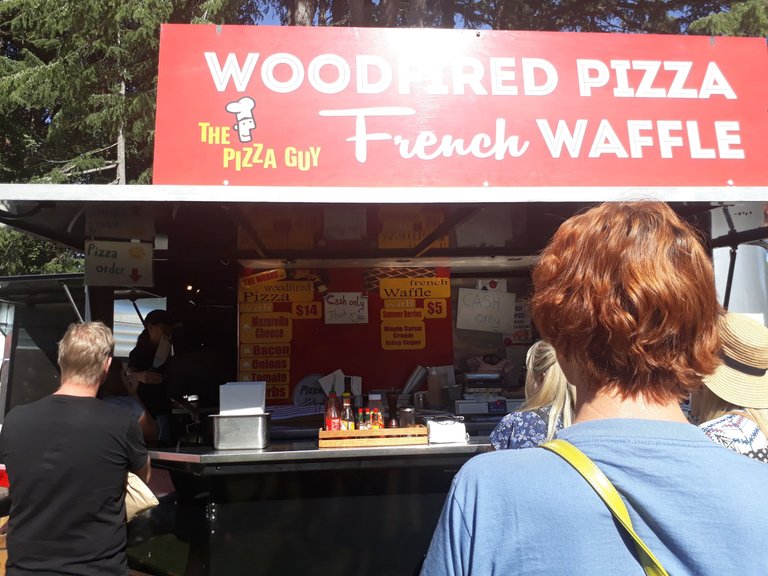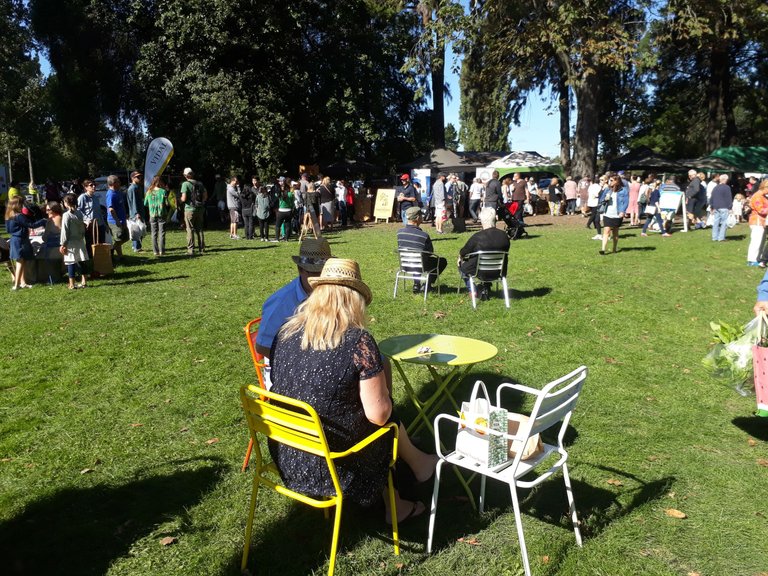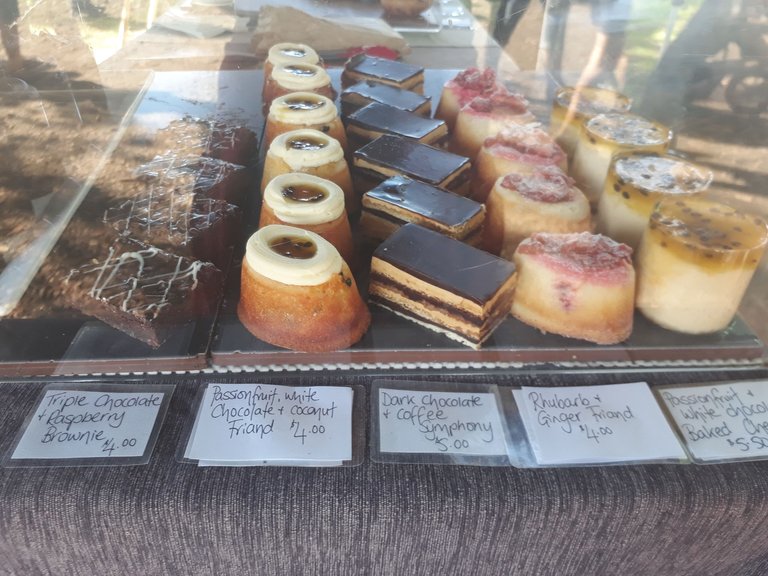 It all looks so good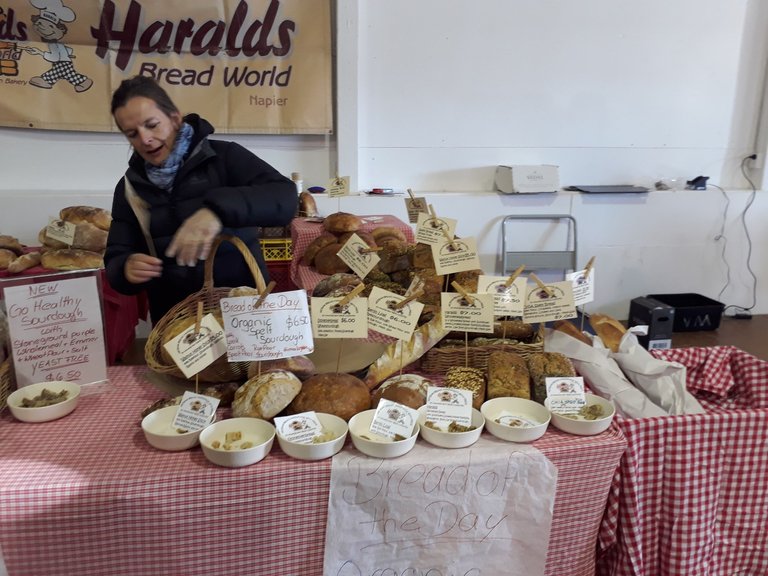 a heaven for bread lover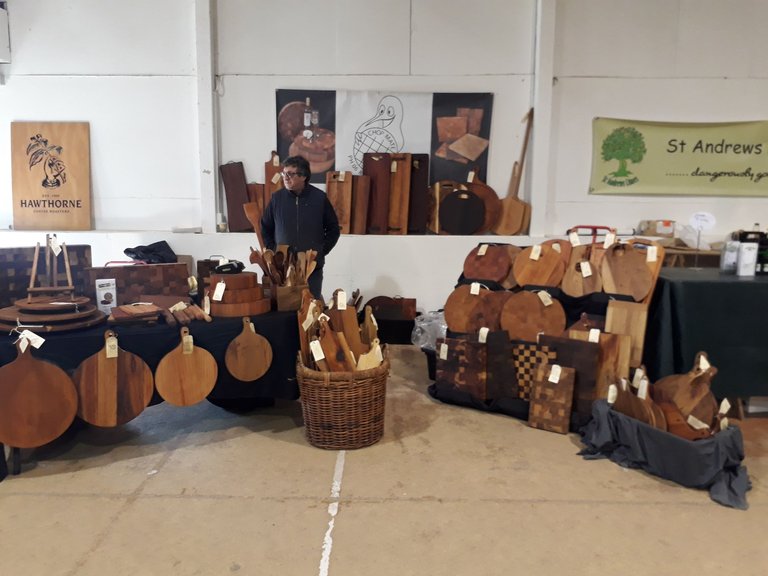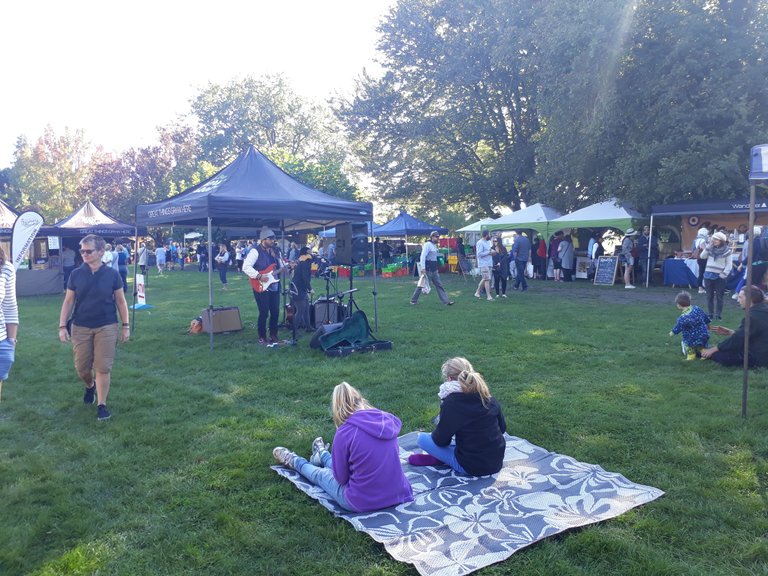 enjoy live acoustic while shopping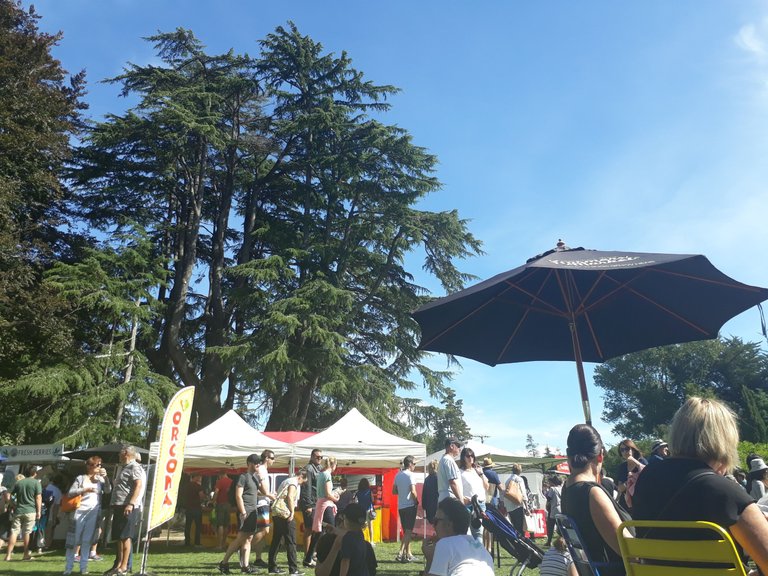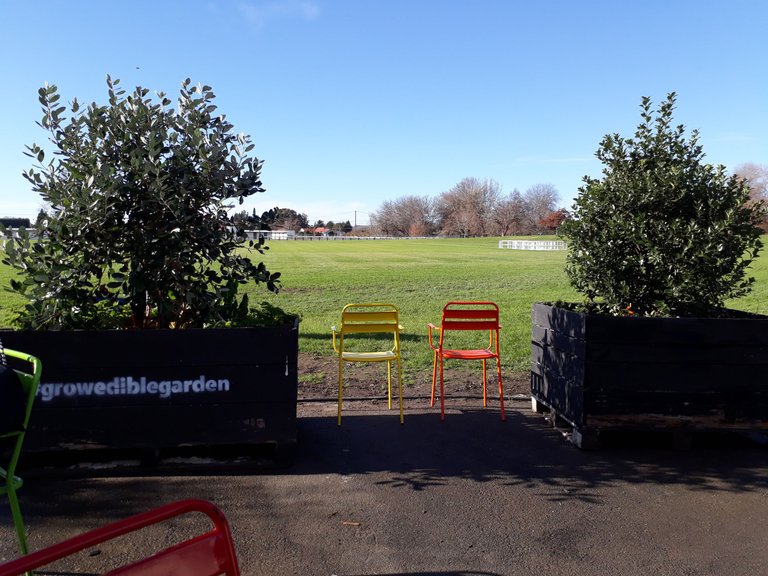 ---
I always enjoy visiting this market at the weekends, I hope you like it too if you ever be in town, don't forget to check it out!
Thanks for reading! See you next time!
---
---