SHE LOST BOTH SIDES

It occurs that that this guy simply popped up all of a sudden, and started showering you all the care and attention you have in no way gotten. You have a boyfriend who is so in love with you, however does not understand the way to play the romance game.
Since you failed to get all that romance it appeared like a incredible thing to you and the new guy who will quickly disappear appears so perfect. Then frequent calls set in, he started out calling you in the morning, afternoon, and night.
He would become the first to call and the last and as a lady which you are,, those things are amazingly influencing your feelings.
Before I forget, he had invited you for dinner. You each had a fantastic time.
Then the following level is you started evaluating him to your boyfriend, on your thoughts you started thinking "he's adorable, romantic, a complete gentleman".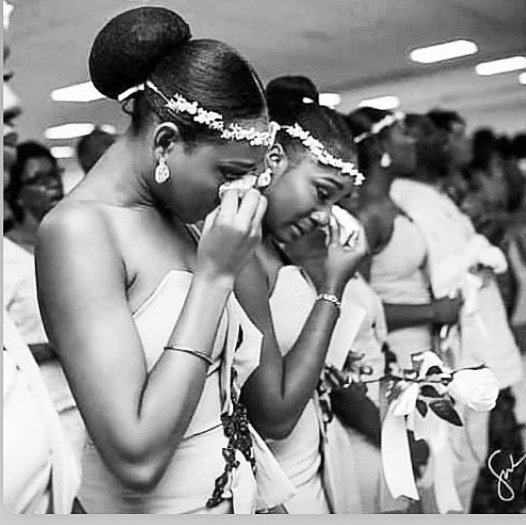 Then your mindset changed towards Victor, he has become worried but you are so incredibly over excited that you do not give a damn.
He asks you, Helen are we alright, is there anything happening you don't wanna inform me about? "Nothing, I'm just tired", you replied reluctantly. You are truly into the new guy.
Victor did not say anything more but he reassured you of his timeless love. You nodded tirelessly!
Next stage, the brand new man is satisfied that he is going nicely with you, he invites you to a bar to have a drink and of course another pleasant time together, you haven't drank that manner before but due to the fact he is so cute and you don't wanna say a No, you gave in.
You accompanied him and you got under the influence of alcohol. He needed to take you to his residence because he does not know yours and you were too drunk to provide descriptions of your residence.
You had sex! You continued having sex, and sex!
Later, the brand new guy has finished with his intentions, he got varnished.
Your relationship has been struggling all this while. Since the new guy came in, how won't it suffer while all of your time was on the new cute guy?
Victor has been suspecting you and for the reason that he found out you are now no longer into him anymore, or into the dating. He painfully allow you to go. He broke up with you.
Meanwhile, Victor has been making plans to make your relationship forever. But he had his doubts.
Yes, his fears...
You ruined everything!
Then you lost both sides!!
You at the moment are crying like an Elf!
The deed has been done. The new guy gone, Victor gone and Helen lost it all!
---
---