Bought Another Cold Pizza Slice to do uninterrupted missions.
When you play rising star game , you have noticed that with each mission ,your energy bar drops and if our rate of doing mission spend more energy then the energy generated by game with time, then ultimately we will run out the energy.
As far I know that various option that can fulfill your energy are the "Pizza Box" and "Cold Pizza Slice". But since the Pizza Box are dependent on luck whether they get refilled or not so I decided to buy Cold Pizza Slice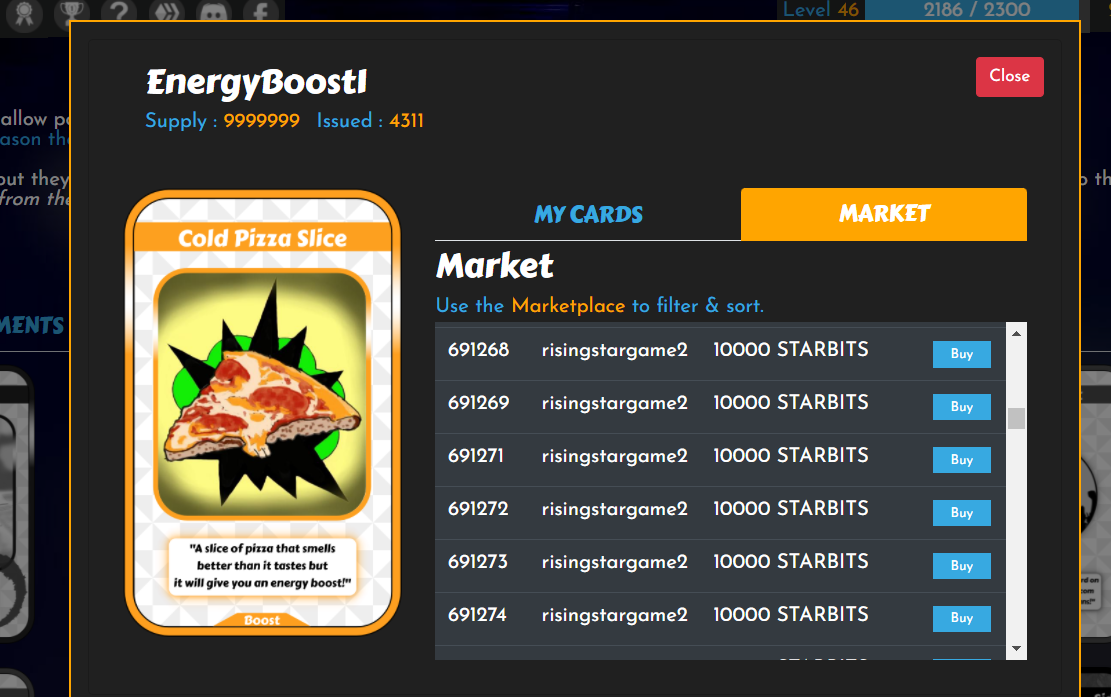 image.png
Also I already have a two Pizza box Booster card when I learned about these card. But having Pizza box look like is not sufficient for my energy needs and I see sometime refill of Pizza box get wasted and sometime when I need these Pizza box ,then they are empty.
So today I decided to use my Starbits to purchase again Cold Pizza Slice to solve my energy problem so that I can keep playing the game interrupted.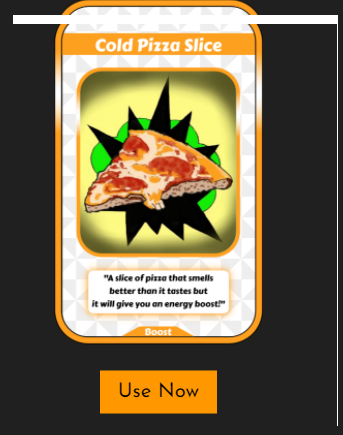 image.png
So my purchase is successfully completed and my the cards are now reflecting in my inventory and now I think I will not have any shortage of energy when I wish to perform the mission in the game.
With this purchase now I have 2 pizza box and 2 Cold Pizza Slice to take care of energy requirement.
Hope you all enjoyed my post and if you like to play RisingStar game, then you can play the game here.
Posted Using LeoFinance Beta
---
---