This is what your alarm clock does when it's mad at you.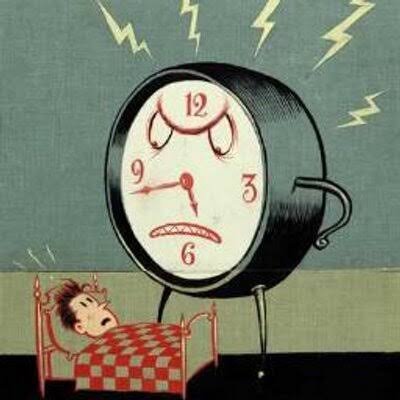 The effect of the sudden change of lifestyle from home life to school life is taking a heavy toll on me. If you have been following my posts for the past week a God amount of them center around school life. I am still finding it really difficult to re-adapt to things.
I used to have constant alarms that repeat pretty much the same cycle everyday . They don't change as I do pretty much the same thing day in day out. You know, when you becomes used to a routine, sometimes you don't even need an alarm as your body kind of develops a "clock" and automatically detect the time when you're to do what that alarm was set to do. You literally become in sync with your alarm clock.
The resumption changed everything including my alarms. They are mostly irregular depending on how busy the day would get. Sometimes the only alarm I set is the one that's to wake m up from sleep but before, I used to have series of alarms, each notifying on the next task ahead. If I am to implement this in school, it wouldn't work at all as things are hardly constant. An example is what happened today when a lecturer who assured us he'd come 9:00am failed to come, what made it more annoying was that he didn't notify anyone stating he would not be able to come again, we just waited in the class for close to two hours then disperse when we realize the man ain't coming.
Lately, there's something I have noticed regarding my alarm clock. It doesn't ring at the exact set time any longer. It'd lag by 10 or 15 minutes before ringing. Note that my alarm clock has had mechanical faults in the past and I am always th one who fixes it as I have a way with faulty clocks. I checked the batteries and other inner parts gut everything seems perfect. I decided to use my phone yesterday but my phone alarm doesn't work for me, especially when it comes to waking me up because I am more familiar to th sound of my alarm clock. It is more of the familiarity than the intensity of the sound for me.
So anyways, I tried changing my alarm clock batteries nonetheless but it didn't seize to lag. Just this evening, I came back from my evening study session only to find my alarm clock on the floor as if someone had toppled it. It wasn't broken though, it just laid there like a paralyzed old man. The image of a paralyzed old man made me associate its position with anger, and I felt like the clock was mad at me for some reason. Yeah I know that sounds ridiculous :)

I mean, first, it decides to lag for no reason at all, then it decides to topple over because I resorted to using my phone alarm without bothering to figure out what was it that was "wrong" with it. Perhaps it had become accomustomed to ringing specific times prior to the school resumption, just as I had grown accustomed to hearing the alarm ring in specific times. Perhaps it found it difficult to change, that's why I perceived its forgetfulness to ring at its new designated time as a lag in its function. Or maybe my alarm clock is just tired of working.
One thing is definitely for sure:
my alarm clock is angry!.
---
---