My Experiences With Coffee [ENG/ESP]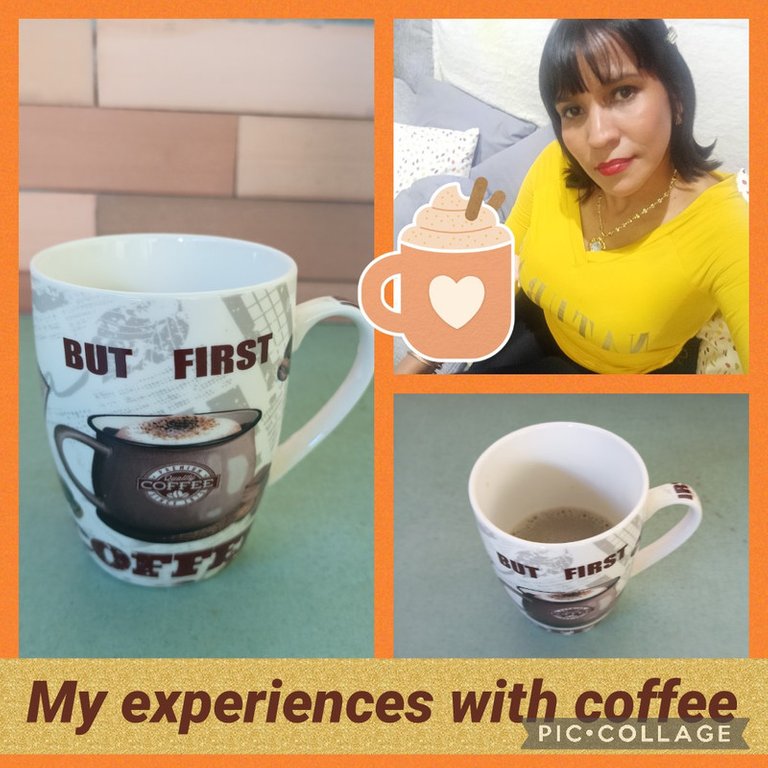 Hello beautiful community for coffee lovers. Again with great pleasure and pleasure I write to you, this time joining the new initiative proposed by @brujita18 where he invites us to tell some experiences we have had with coffee in the course of life and as coffee is always present in my good and even in bad times I decided to join and make myself known a little more.
Hola hermosa comunidad para los amantes de el café. Nuevamente con mucho gusto y placer escribo para ustedes, esta vez uniéndome a la nueva iniciativa propuesta por @brujita18 en donde nos invita a contar algunas experiencias que hayamos tenido con el café en el transcurso de la vida y como el café está siempre presentes en mis buenos y hasta en los malos momentos decidí unirme y darme a conocer un poco más.
Tell us an Anecdote with coffee || Cuéntanos una Anécdota con el café

I have many anecdotes about coffee and some of them are even funny. My grandmother was as much of a coffee lover as I am and she was the one who taught me to drink coffee with milk in the mornings. She would get up before dawn to prepare two thermoses of coffee, one for the family and another one for visitors. The thing is that I got used to drinking both coffee and latte throughout the day. One day I needed to have some blood tests to monitor my hemoglobin. When I arrived my grandmother asked me seriously, "How much coffee did you have in your blood? Haha that actually seems like a funny anecdote on my grandmother's part. That happened 20 years ago and I still remember it fondly and with a lot of humor.
Tengo muchas anécdotas con el café y algunas son hasta graciosas. Mi abuela era tan amante del café como yo y además ella fue la que me enseñó a tomar café con leche en las mañanas. Ella se levantaba antes del amanecer a preparar 2 termos de café, uno para la familia y otro para las visitas. El caso es que yo me acostumbré a tomar tanto café como café con leche durante todo el dia. Un día necesité hacerme unos exámenes de sangre para vigilar mi hemoglobina. Cuando llegue mi abuela me pregunta con seriedad ¿ Cuánto café te salió en la sangre? Jaja eso en realidad me parece una anécdota graciosa de parte de mi abuela. Eso sucedió hace 20 años y aún lo recuerdo con cariño y con mucha gracia.
¿What sad moments have you experienced over a cup of coffee?|| ¿Qué momentos tristes haz vivido junto a una taza de café?
Here in Venezuela coffee is present in all events. Even at the wakes of the dead. But one of the saddest ones I remember is when my dad got very sick, he had cancer in his tongue, something very abrasive, and since he could no longer eat food, he had to be operated to place a hose to feed him. While we were waiting for him to come out of the operating room, my sisters, my aunts and I went to the clinic's cafeteria to drink coffee while our anxiety and nerves subsided. There was a lot of sadness in the atmosphere because we knew that my dad had little time left and the coffee was our company and relief while we talked.
Aquí el café en Venezuela está presente en todos los eventos. Incluso en los velatorios de los muertos. Pero uno de los más tristes que recuerdo es cuando mi papá se puso muy enfermo, tenía cáncer en la lengua, algo muy abrasivo y como ya no podía ingerir alimentos se le tuvo que operar para colocarle una manguera para poder alimentarlo. Mientras esperábamos que saliera del quirófano, mis hermanas, mis tías y yo nos fuimos al cafetin de la clínica a tomar café mientras se nos bajaba la ansiedad y los nervios . Había mucha tristeza en el ambiente porque sabíamos que a mí papá le quedaba poco tiempo y el café fue nuestra compañía y alivio mientras conversábamos.
¿Has coffee tea helped you in your love relationships?|| ¿El café té ha ayudado en tus relaciones amorosas?
It seems that coffee is used for everything and is the perfect excuse for a flirtation, since many times an invitation to have coffee is the beginning of a love relationship. One day my husband, whom I had known for a long time, offered to teach me how to drive, and his excuse after the driving lessons to continue in my company was to invite me for coffee. I remember that in that place they sold the best coffees in the city and when we got married we always went to that coffee shop, now it is closed but I still keep the memory of the delicious coffee that they prepared there.
Parece que el café se usa para todo y es la excusa perfecta para un coqueteo, ya que muchas veces una invitación para tomar café es el inicio de una relación amorosa. Un día el que actualmente es mi esposo y que ya conocía desde hacia mucho tiempo, se ofreció para enseñarme a manejar, y su excusa luego de las clases de manejo para seguir en mi compañía fue invitarme a tomar café. Recuerdo que en ese sitio vendían los mejores cafés de la ciudad y cuando nos casamos siempre íbamos a esa cafetería actualmente está cerrada pero aún guardo el recuerdo del delicioso café que allí preparaban.
¿ What people come to your thoughts over a cup of coffee?
|| ¿Qué personas vienen a tu pensamiento junto a una taza de café?
Absolutely my whole family: grandparents, parents, siblings, my children, because we all drink coffee. Every time I have an extra pack of coffee I think of my older sister who drinks a lot of coffee. I have also given coffee as a gift to friends and work colleagues, in this country it is a great gesture because there is no one who does not like coffee. It is always something that is present in homes and that combines with any occasion.
Absolutamente toda mi familia: abuelos, padres, hermanos, mis hijos , porque todos consumimos café. Cada vez que tengo un paquete de café extra pienso en mi hermana mayor que toma mucho café. También he regalado café a amistades y compañeras de trabajo, en este país es un gran gesto porque no hay nadie que no le guste el café. Siempre es algo que está presente en los hogares y que combina con cualquier ocasión.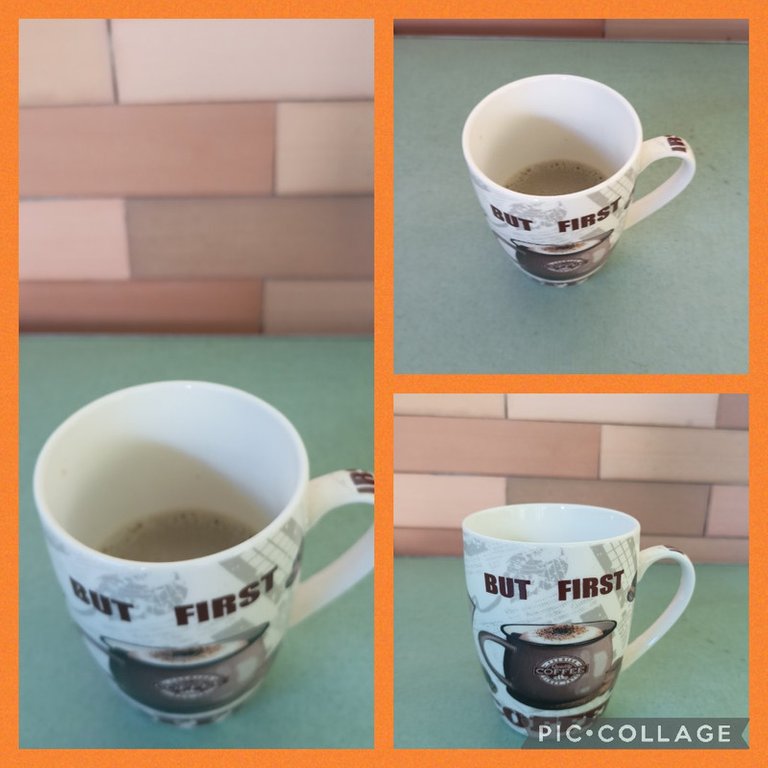 I thank you for reading my participation and I would like to invite @davidpena21, @albamarina and @virgi2001 to participate, as I know they will love to share their experiences with coffee.
Les doy gracias por haber leído mi participación y me gustaría invitar a realizarla a @davidpena21, @albamarina y a @virgi2001, ya que se que les encantará narrar sus experiencias con el café.
¡¡¡ Espero que les haya gustado !!!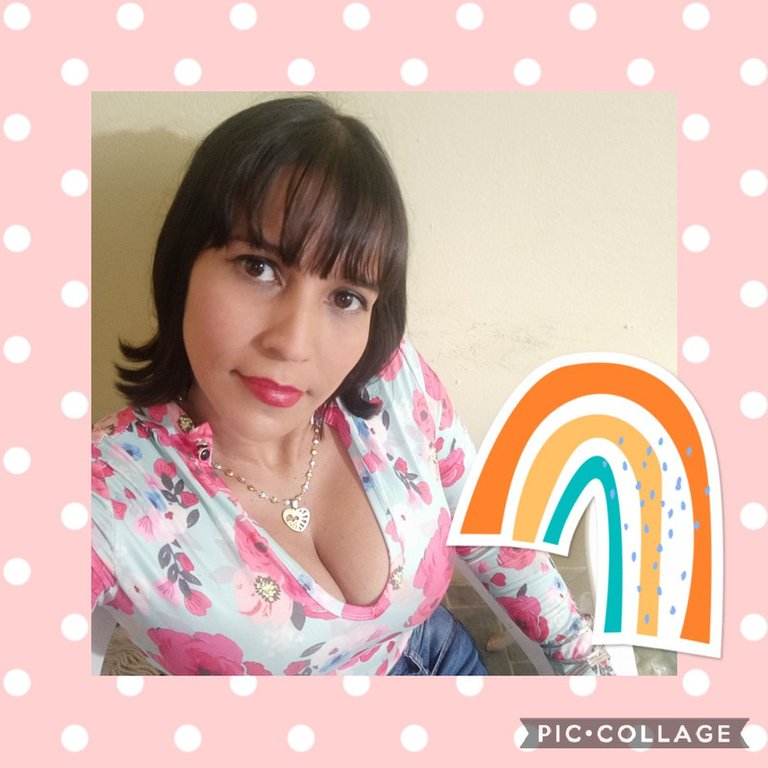 "DESPUES DE LA TORMENTA SIEMPRE SALE EL ARCOIRIS. ¡NUNCA TE RINDAS!"
"AFTER THE STORM THERE IS ALWAYS A RAINBOW - NEVER GIVE UP!"

.
Gracias por dedicar un tiempo para leer mi publicación, la escribí con mucho amor.
Thank you for taking the time to read my post, I wrote it a lot of love.
Me despido.
I bid you farewell.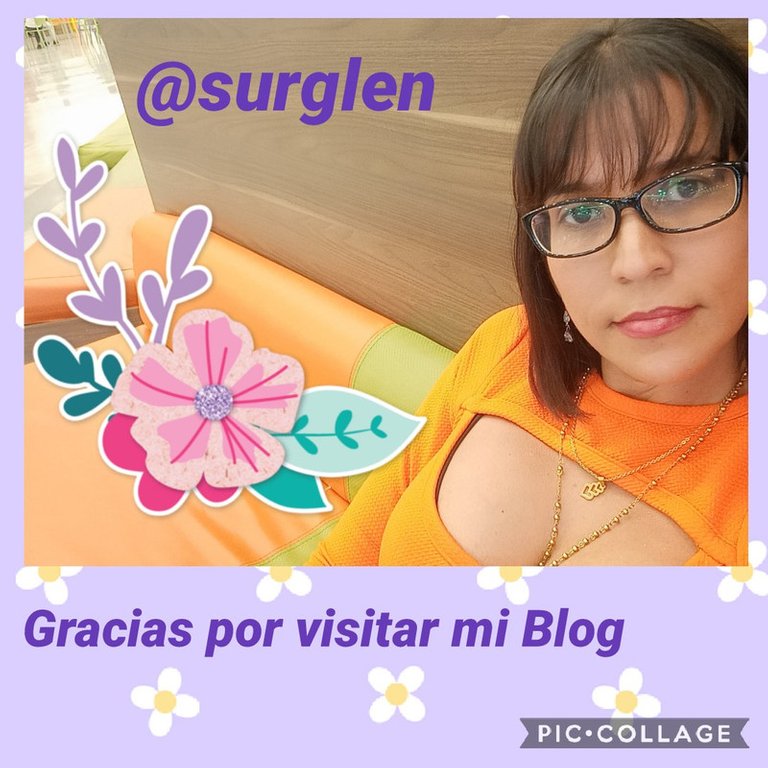 Todo el contenido que se encuentra en esta publicación es de mi autoría, cualquier duda hacer mención a mi persona y con gusto les responderé @surglen.
All the content found in this publication is my authorship, if you have any questions, mention me and I will Gladys answer you @surglen.
Las Fotografías son de mi propiedad, excepto las citadas con su fuente.@surglen
Photographs are my property, except those cited with their source. @surglen.
Los separadores/Separators Aquí/here
---
---