FungiFriday - There's A Joke In There Somewhere
One of today's tasks was to get my potato plants mounded up. I have them planted in my Minecraft Style Raised Garden Bed. It is a hugel-style garden bed that I built about 3 years ago. It's basically composted cotton seed hulls that I piled on top of tree trunks, logs, and sticks that I gathered from around the property. I had luck growing my potatoes in it last year, so I figured I'd give them a try again.
The bed had some weeds growing in amongst the potatoes, so I jumped in to pull them; and that is when I noticed something strange.
Short, Shriveled, And Laying To The Left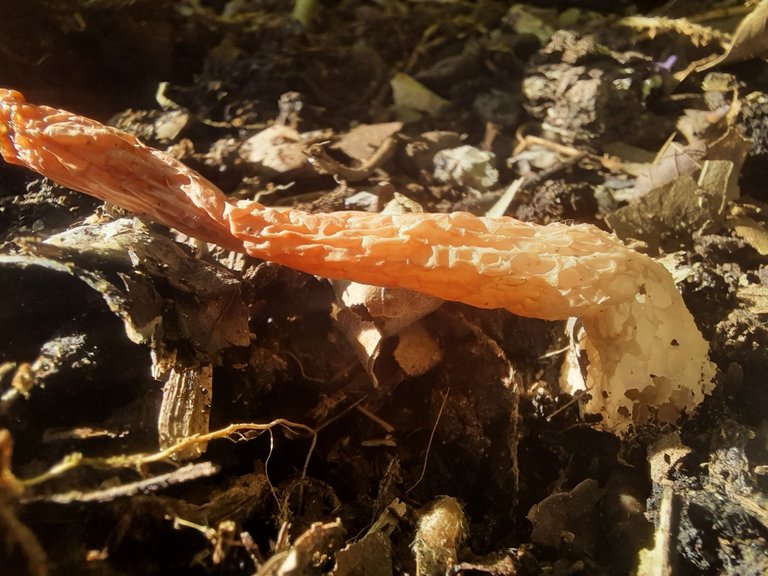 Original Image
---
It was the reddish pink color that first drew my attention. At first, I assumed it was a piece of trash that had found its way into the garden. However, upon closer inspection, I realized that I was looking at some type of fungus all wrinkled and shriveled up in the weeds. Then, I noticed a couple more specimen that had fallen or been knocked over. I have been looking for an opportunity to submit a post for #FungiFriday put on by @ewkaw; so, I grabbed my camera... errr, phone and snapped a couple of shots!
A Sticky Tip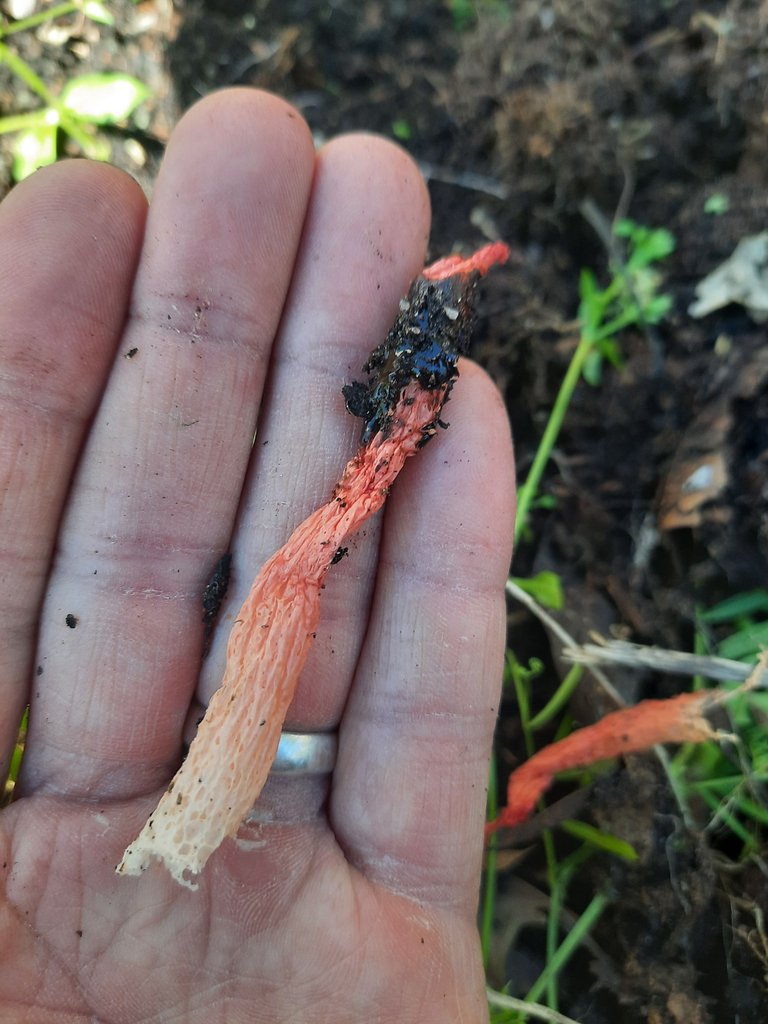 Original Image
---
One of the specimen that had fallen over had a brown, sticky substance on the tip of it. I kind of suspected that this was some type of stinkhorn, but wasn't sure what kind; so, I submitted some images to my local mushroom and fungi Facebook group for identification. The verdict came back as either Phallus rubicundus or Phallus rugulosus. These two species look quite similar to one another, and you really can't tell them apart unless you're looking at fresh specimen. Unfortunately, these were not fresh specimen. However, if they had been, they would have looked something like this:
Phallus rubicundus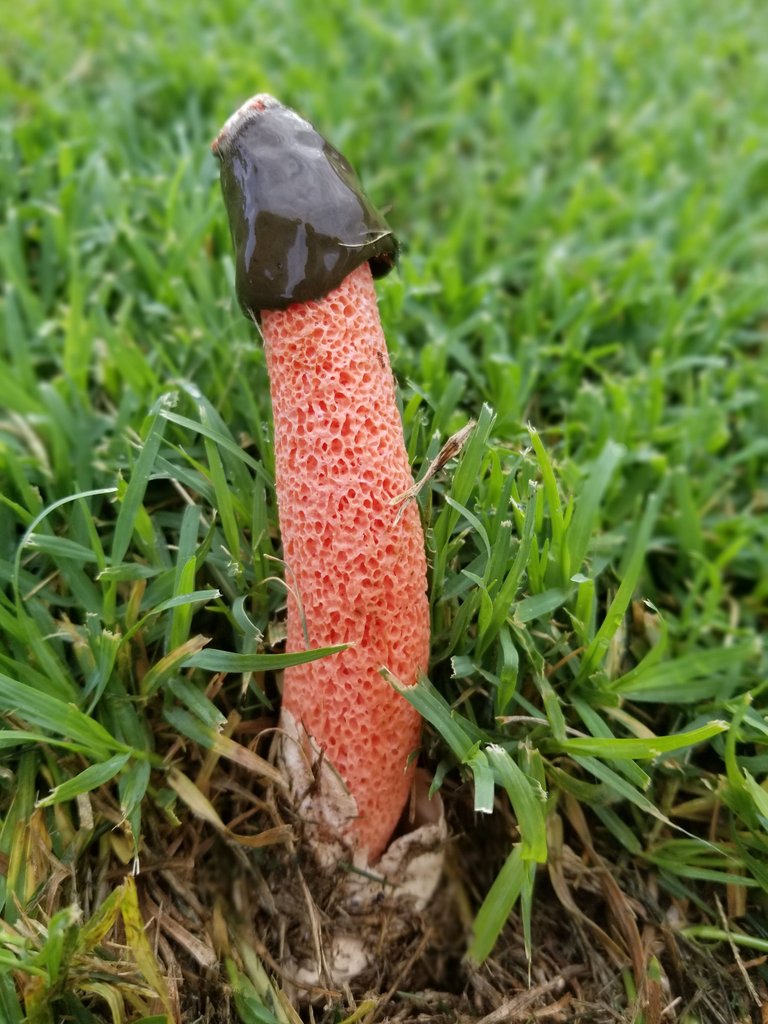 This image was created by user FindingMyco at Mushroom Observer, a source for mycological images.You can contact this user here.English | español | français | italiano | македонски | മലയാളം | português | +/−, CC BY-SA 3.0 https://creativecommons.org/licenses/by-sa/3.0, via Wikimedia Commons<>
---
---
After seeing what the fresh specimen looks like, I understand where they get their name from. And, now that I know what happens to them as they age, I am more reluctant than ever to get older, myself.
I told you there was a joke in there, somewhere.
---
---