It's Time You Started Playing Splinterlands!
Wow! I'm really loving this updated daily focus system on Splinterlands!! I generally play in Gold, just because I don't have the CP to get into Diamond. But I am earning an average of about 10 reward chests each day from my daily focus quests. Today, I won 13 chests, and I ended up with a pretty great haul.
---
---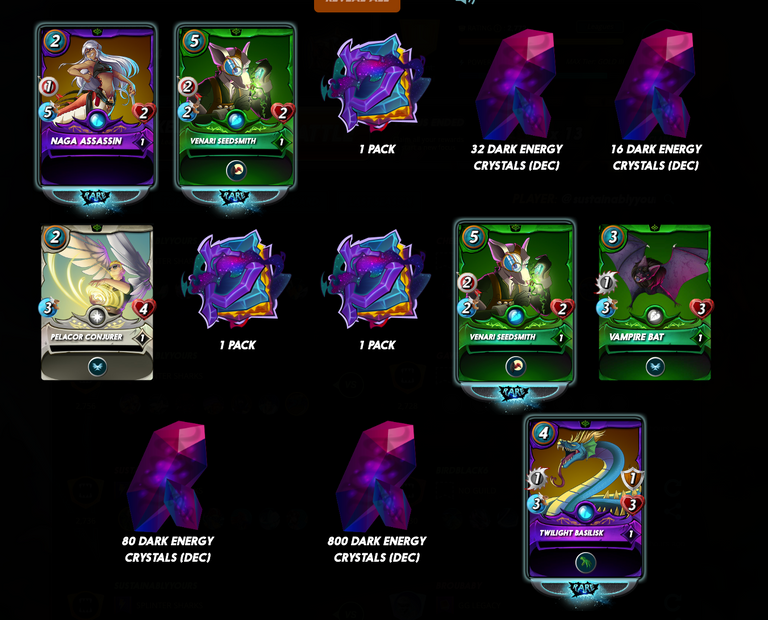 ---
---
Card prices are down right now, so despite all of the ones that I drew, they don't currently add up to much... for now. I think they will appreciate nicely over the next few years, though. DEC is also down pretty low, so that nine-hundred-some-odd DEC doesn't amount to much, either. But, what excited me was the 3 Chaos Legion packs! They are currently selling for about $2.11 USD on the secondary market, but I fully expect that to go WAY up when Chaos Legion sells out. I am confident that I'll be able to look back at this post in a few years and realize that I won a small fortune in just one day of playing a game!
If you're not already playing Splinterlands, now is definitely the time to jump in!
---
---