One of our FAVORITE ways to store summer squash for the WINTER!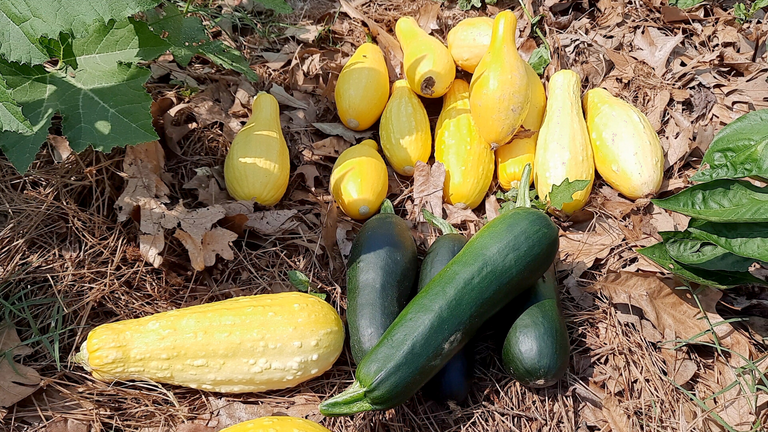 If you've ever grown summer squash (yellow squash, zucchini), then you have most certainly experienced ABUNDANCE. All it takes is a few plants to feed an entire family all of the squash they could want all summer; and, by the end of the summer, my family is usually sick of the stuff!
Last year, I especially overdid it on the squash. We had it coming out of our ears! It was so much more than we could eat or get rid of, but we didn't want it to go to waste. So, we began trying to figure out how to store it, and we've come up with a couple of methods that we especially like. One of them is battering it and freezing it to fry up later in the winter. However, there is a trick to it!
The first time we tried freezing battered squash, we just rolled it in our cornmeal mix and tossed it in the freezer bag...

BIG MISTAKE
It all ended up freezing together in a solid block. When we went to use it later on, it was impossible to get it apart, and it did not fry up well at all. It was sort of burned on the outside but still mushy on the inside... BLEH!
Last year, however, I believe we found the trick! It is a little more work, but it was definitely worth it to be able to have one of our favorite foods, fried squash, available year-round!
Are you curious, yet? Check out the video below to learn the trick to storing squash for frying all year!
---
---
---
---