The Dekay's Brown Snake - A Homesteader's Friend
I have grown tired of buying hay for our goats when we have about 10 acres of pasture we could be using for free. Well, I say free; we don't own any baling equipment, so it would cost quite a bit of money for us to get into it... *unless I rake it by hand, and that's exactly what I've been doing lately. But, the last time I cut, it ended up raining for 2 days straight right afterward; so, today I found my self out in the light rain turning my rows so they wouldn't begin to compost on me. But, it wasn't all bad. While raking through on of the rows, I saw something that I though was a white piece of plastic in the grass. Of course, I bent down to pick it up, but I found something way cooler than trash!
---
---
A Snake-In-The-Grass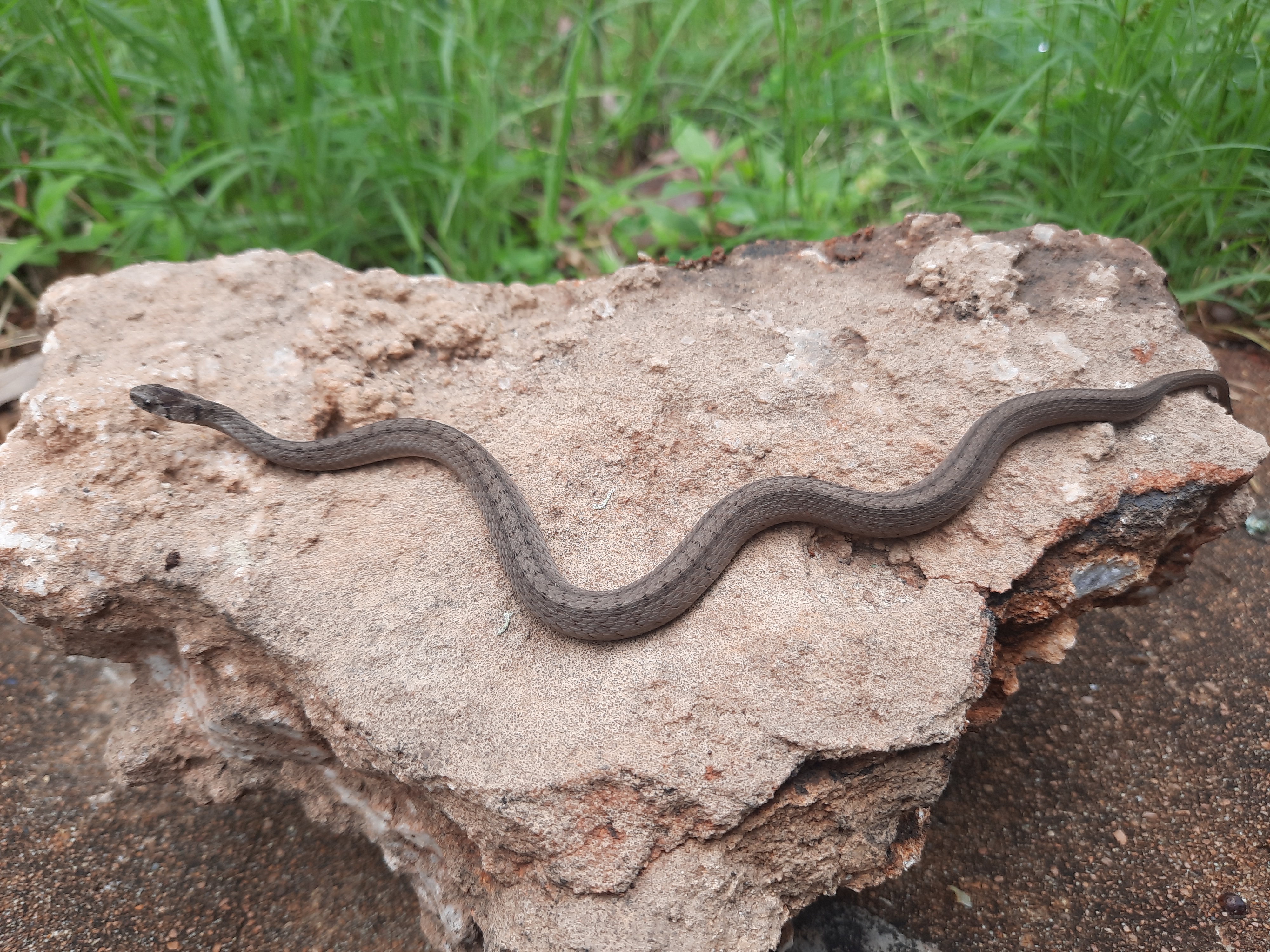 Original Image
This little guy was hiding in the grass. It had me a little worried at first. I'm not as knowledgable about snakes as I would like to be, and at first glance I was afraid it may have been a baby copperhead. But, upon closer inspection, I noticed that this specimen lacked the yellow tail-tip that is typical of juvenile copperheads.
Baby Copperhead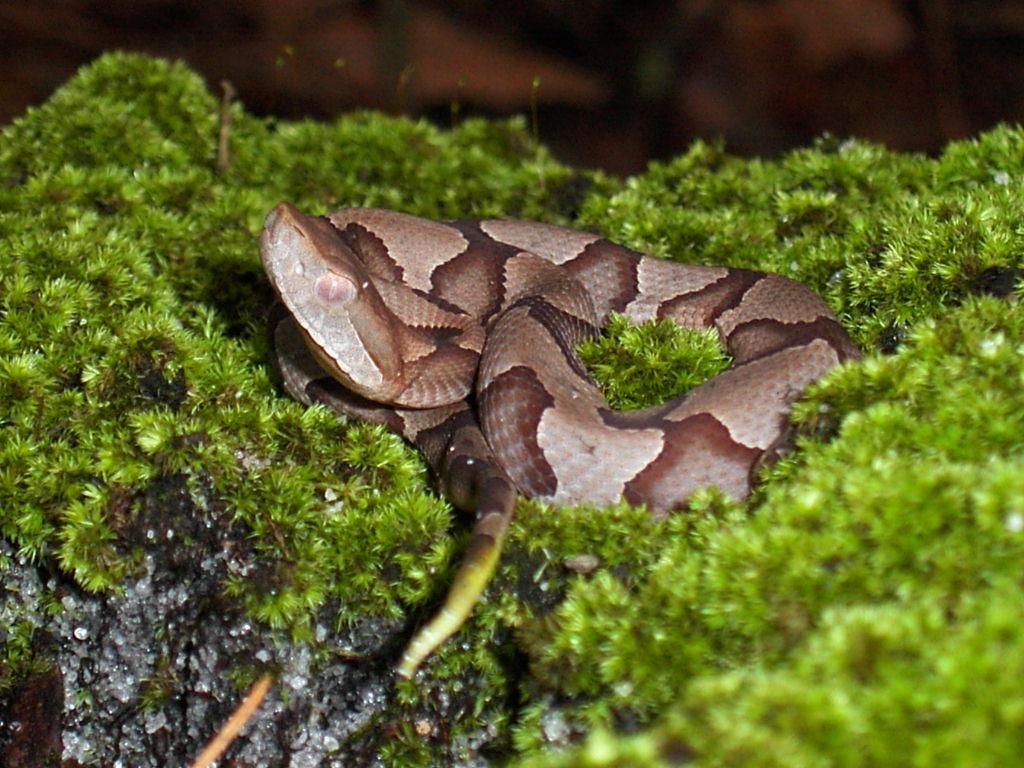 photo by USFWS
Furthermore, the banding pattern on the copperhead is different than that of the brown snake. I didn't realize this until after the experience while I was researching for this article, but the bands on a copperhead are more hourglass shaped, whereas the ones on the Dekay's brown snake are thin lines.
Look On Its Back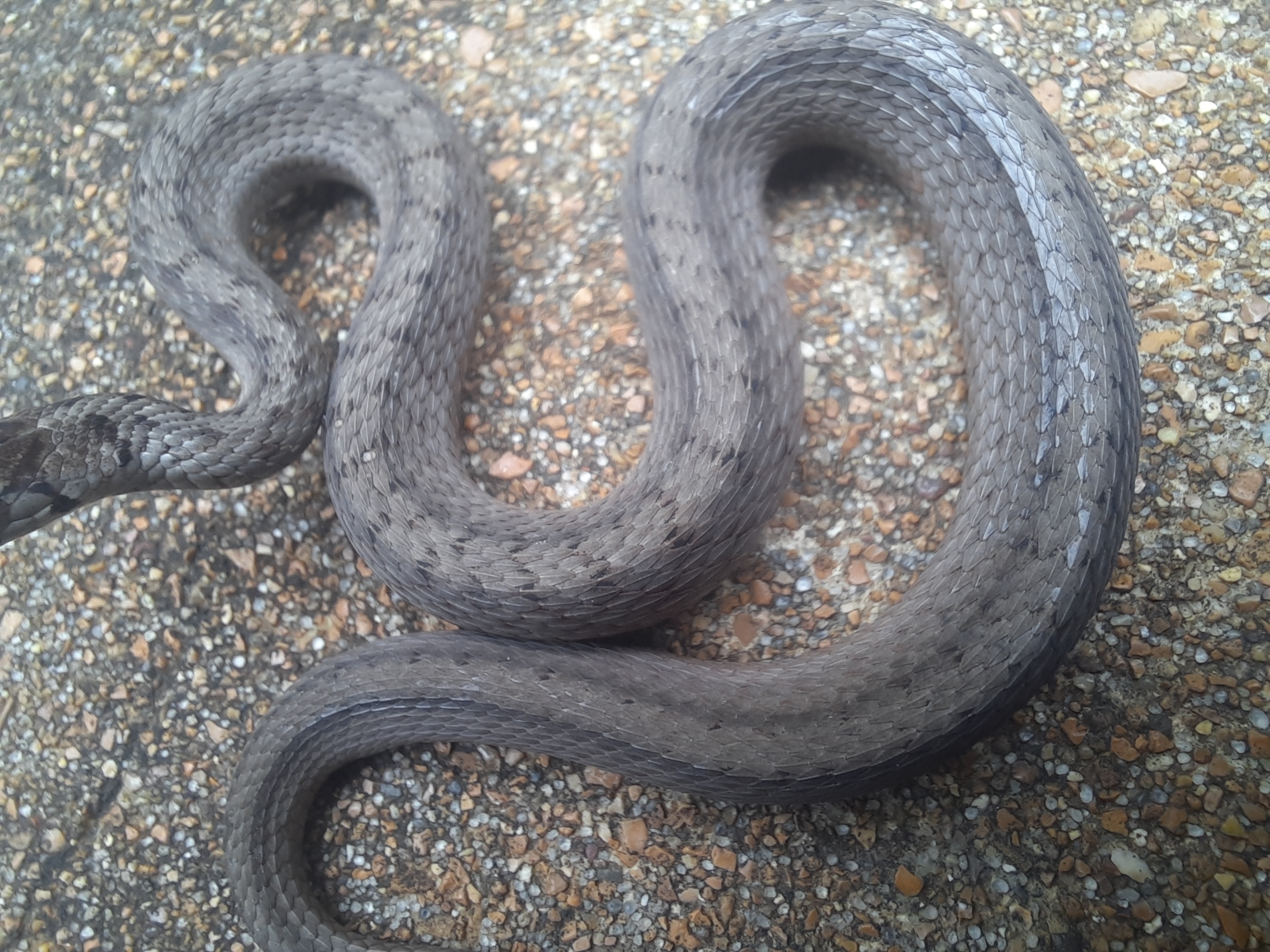 Original Image
Another identifying characteristic of the Dekay's brown snake is the light-colored stripe that goes down the center of the back.
Dark On Top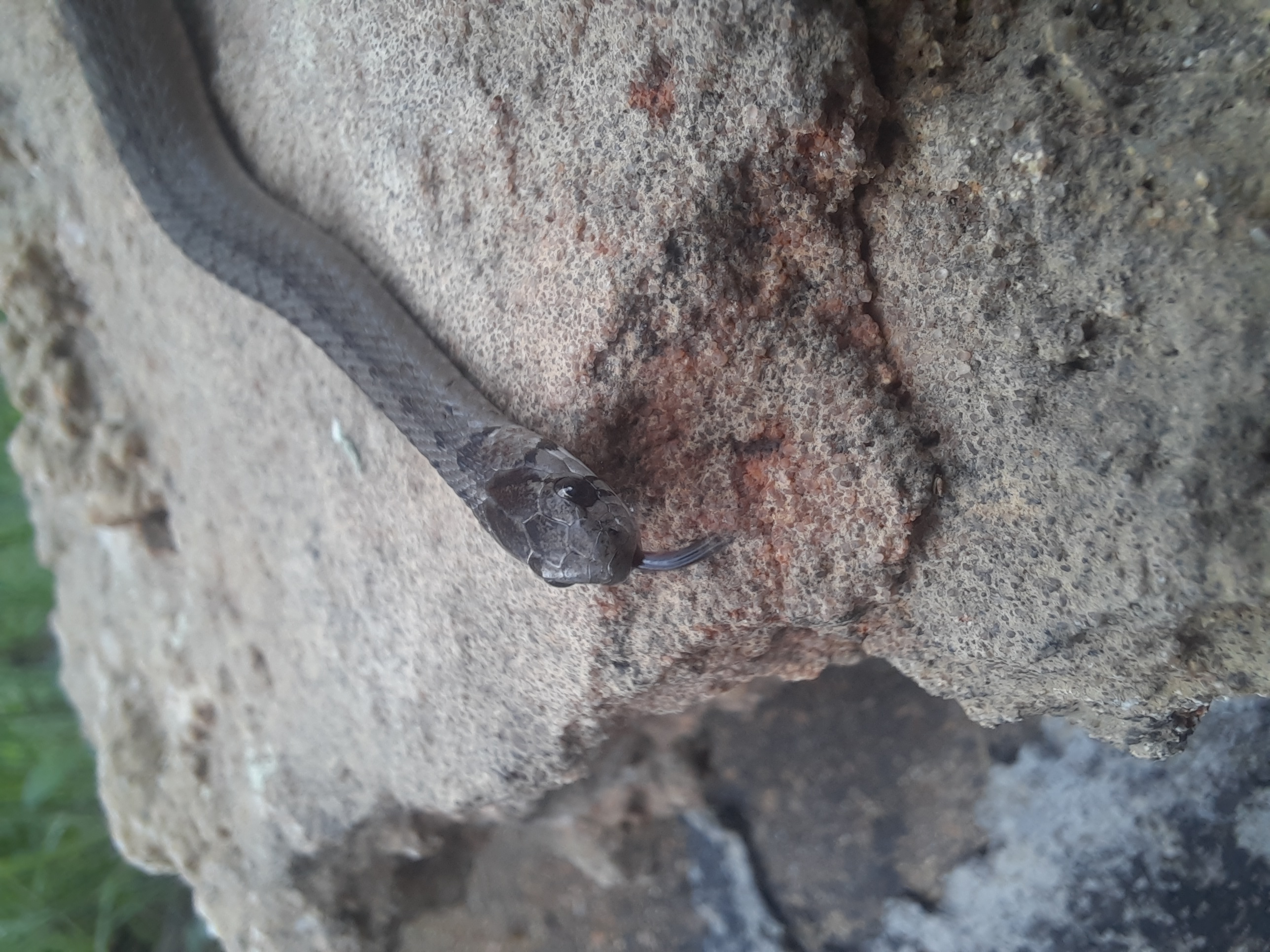 Original Image
Wearing Makeup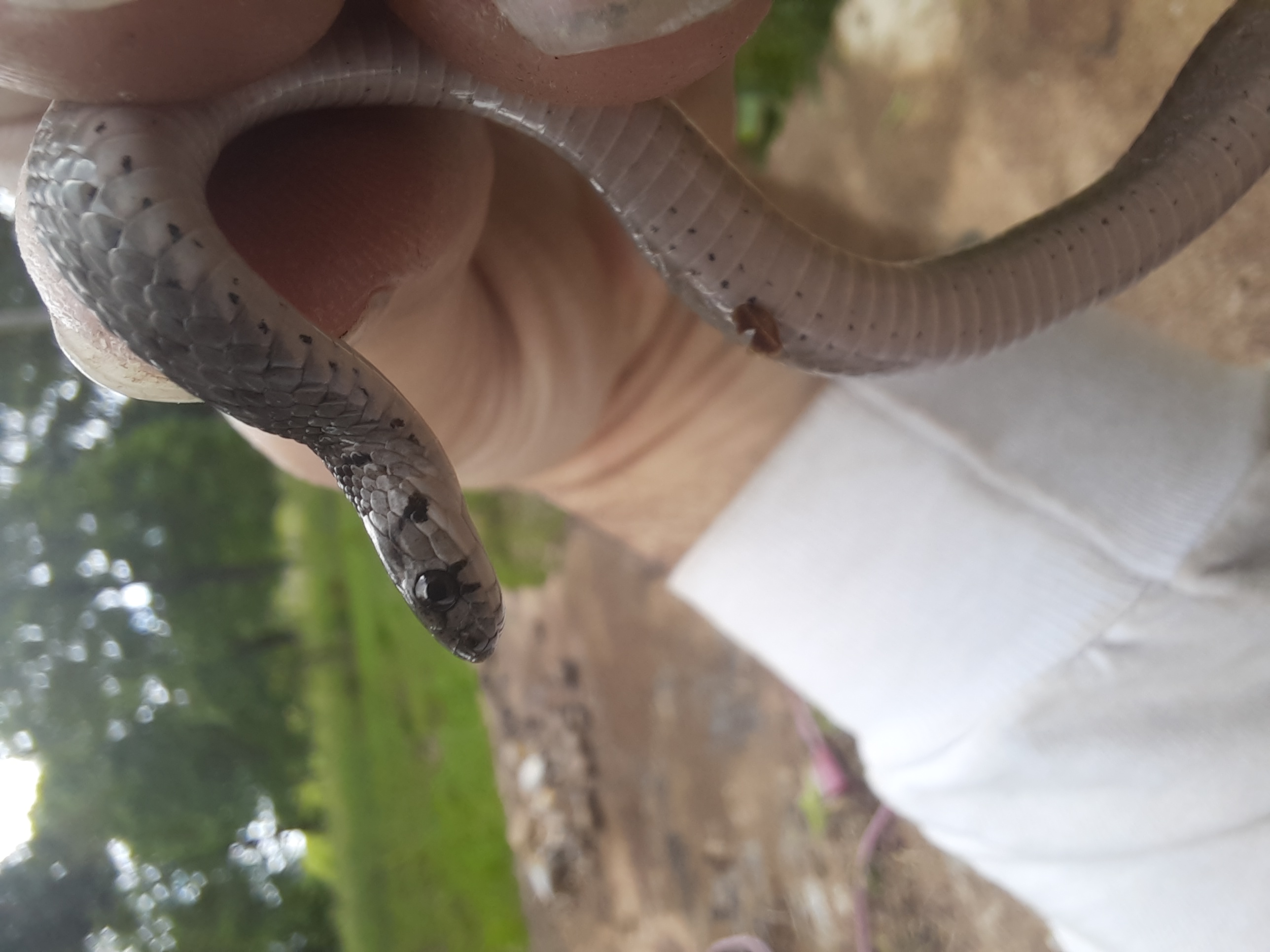 Original Image
---
---
Other identifying features include the dark spot on the top of its head, the two tiny black vertical lines under the eye, and the black spot on the jaw behind the eyes.
The Belly of the Beast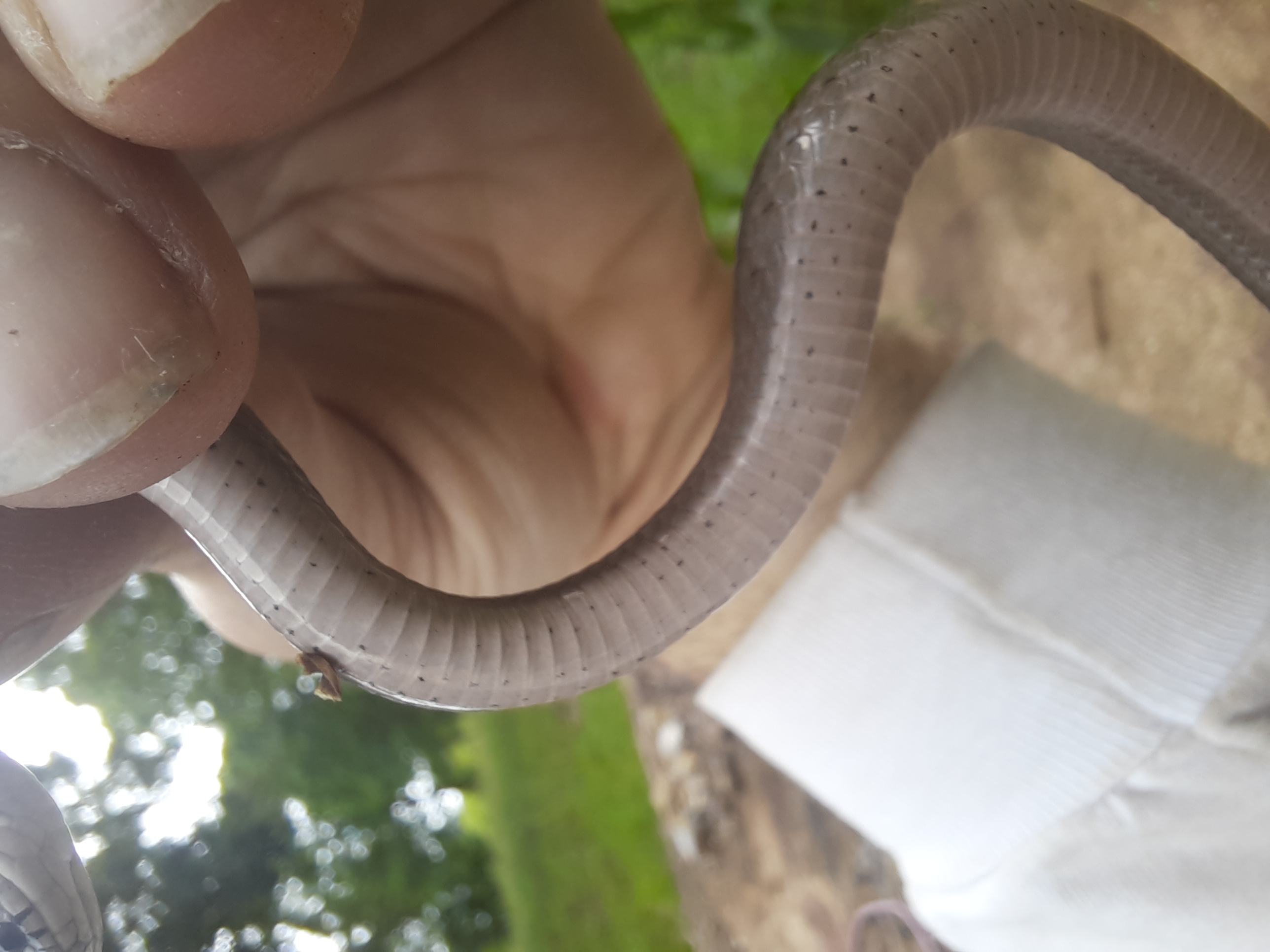 Original Image
The belly of this snake is usually white/cream color to light brown, and it often has dark speckles on the outer edges.
---
---
Getting Fed Up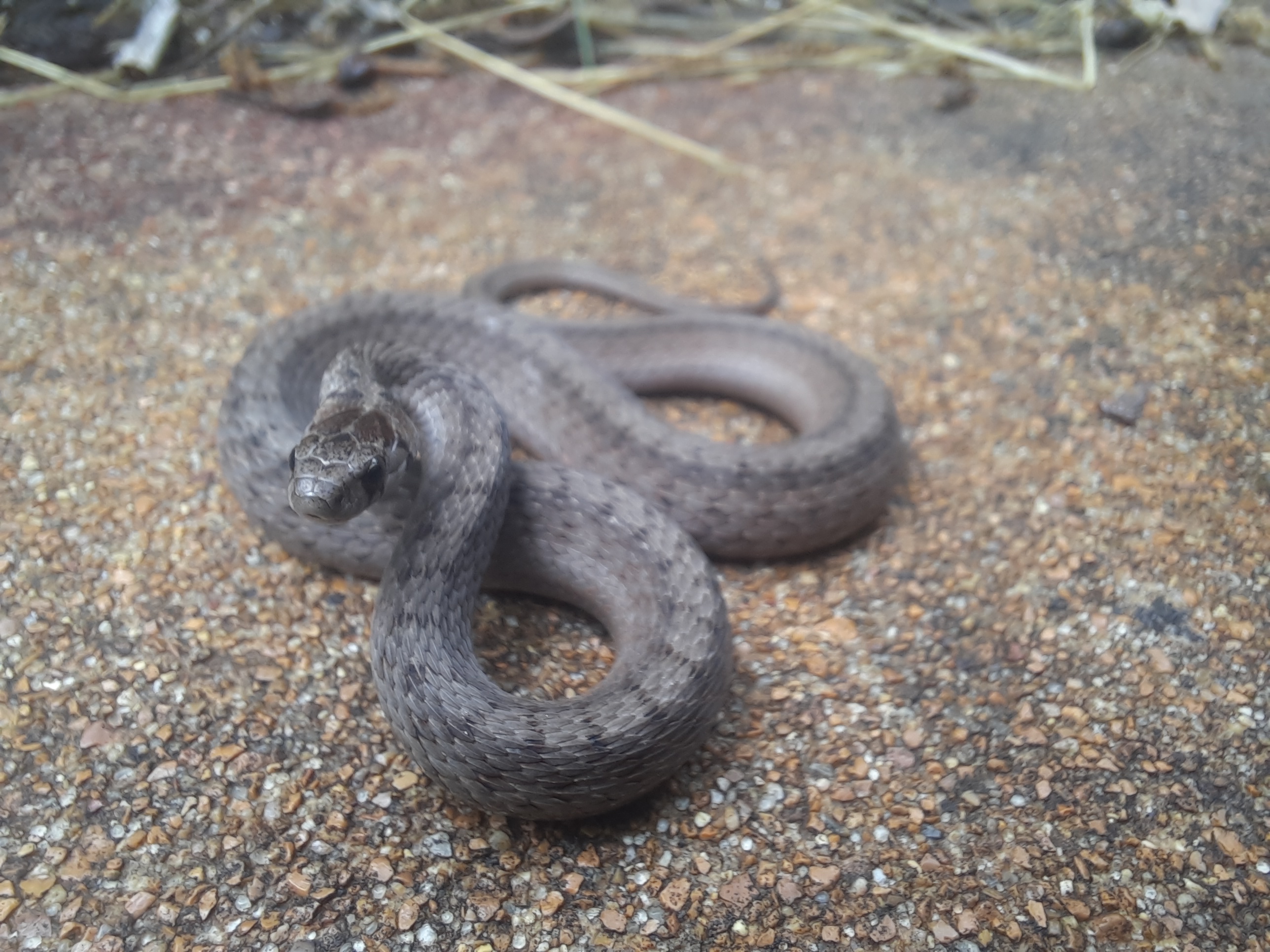 Original Image
My experience with this little snake was very enjoyable. Even after I had uncovered it from its home, carried it around for a while, and posed it for pictures for 30 minutes, this little thing never once acted like it wanted to bite me. At one point, it did musk a little, but that was toward the end of our photo shoot. This had to have been one of the most docile snakes I've ever encountered. Not only that, but the Dekay's brown snake is on the list of Garden Good Guys. They come out at night and feast on snails and slugs. So, of course, this little snake found itself a new home in my garden.
A New Addition To The Garden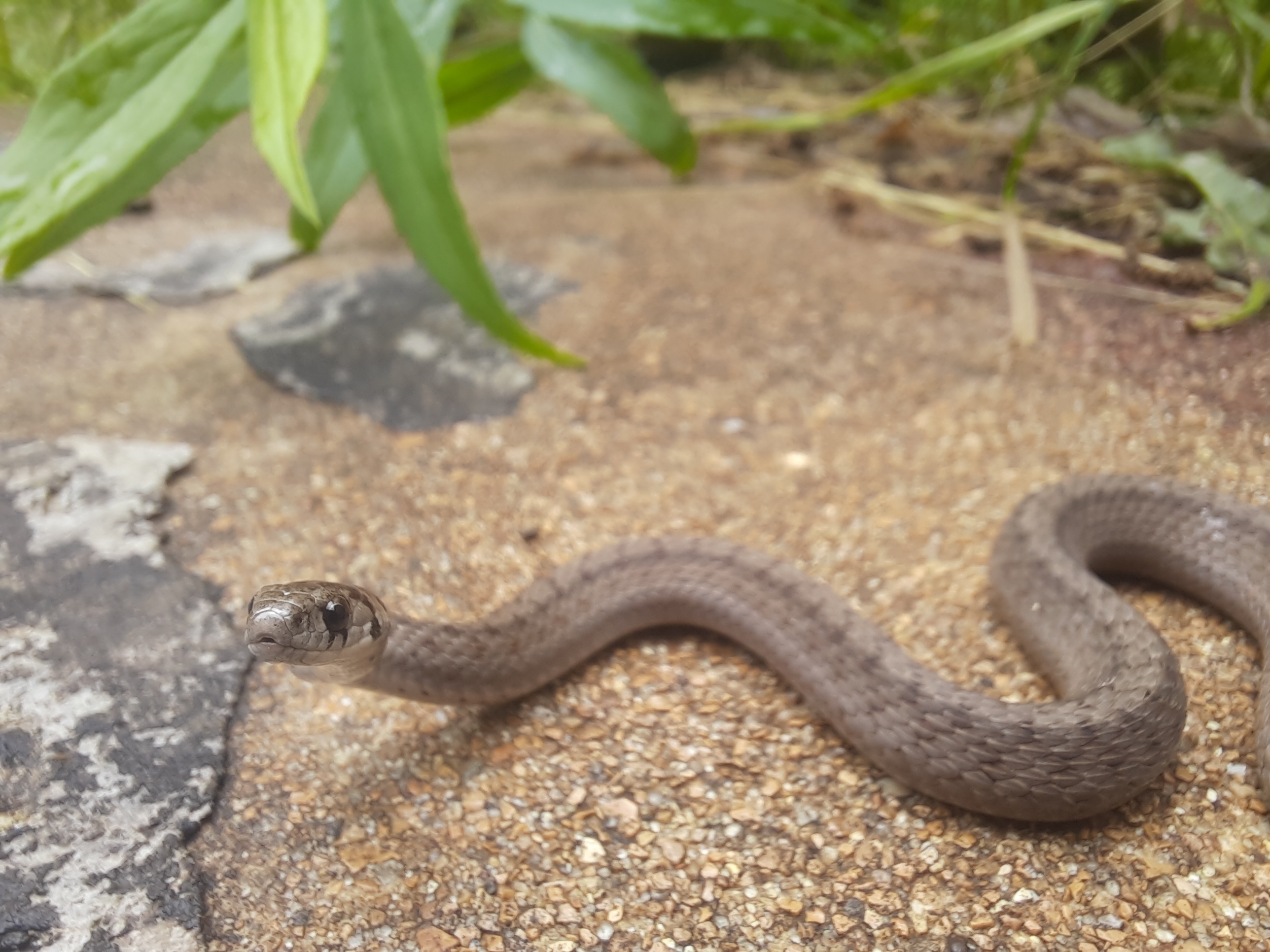 Sources
Savannah River Ecology Lab - University of Georgia
The Orianne Society - Dekay's Brownsnake: One of America's most Misidentified Snakes
---
---