A walk along the path of health...🥰🌸
#SublimeSunday is created by @c0ff33a 🌼 and #BeautifulSunday is initiated by @ace108 🌼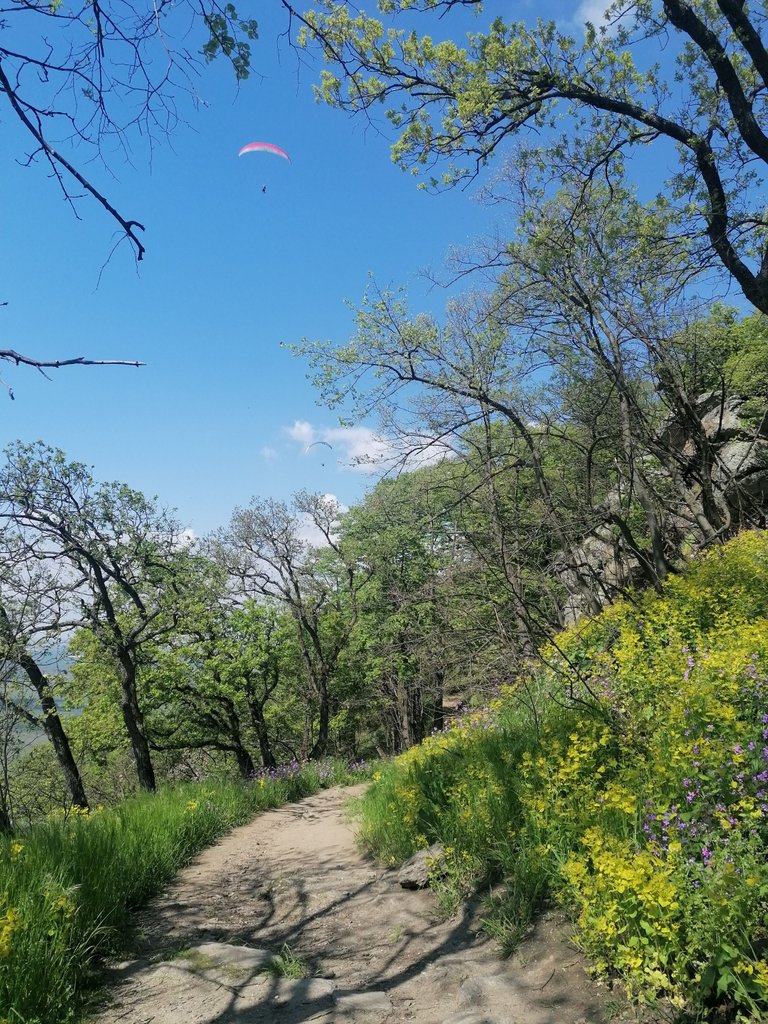 I got up later than usual... I was really tired. And my idea was to make a quick lunch and while it's baking in the oven to read something... And then at a friend's cafe...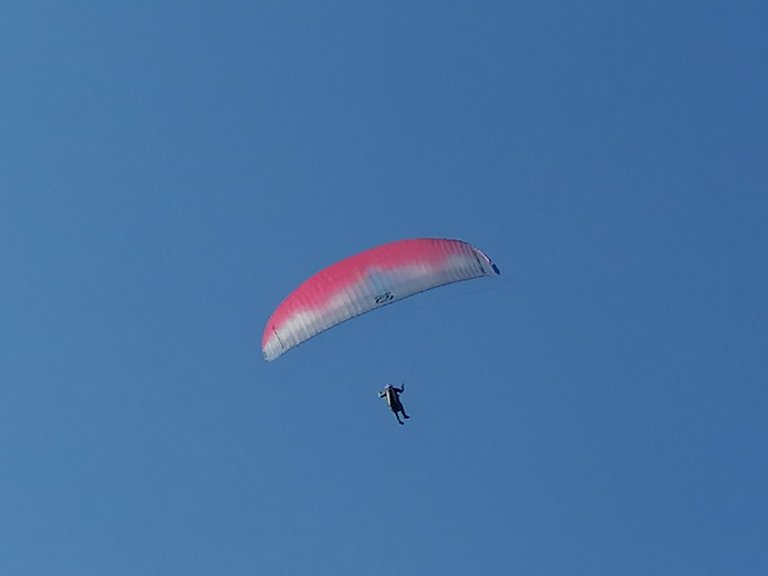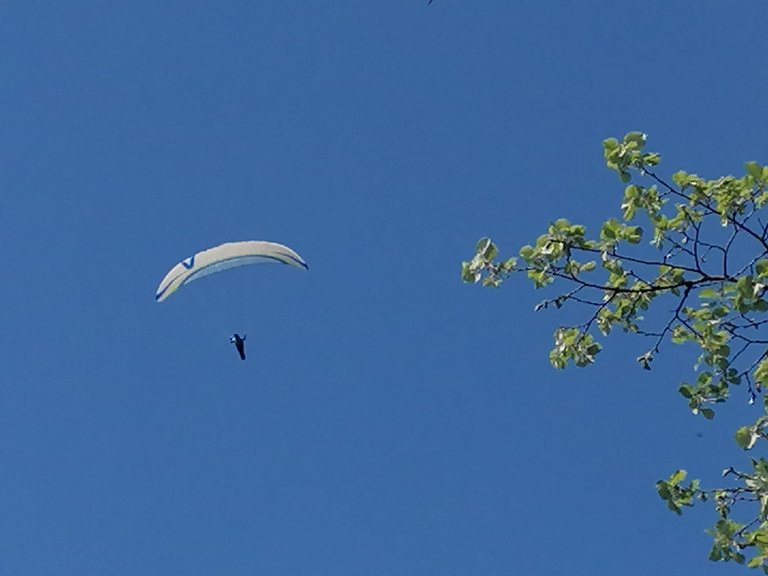 Paragliders flew over the mountain..... And above the path I was walking....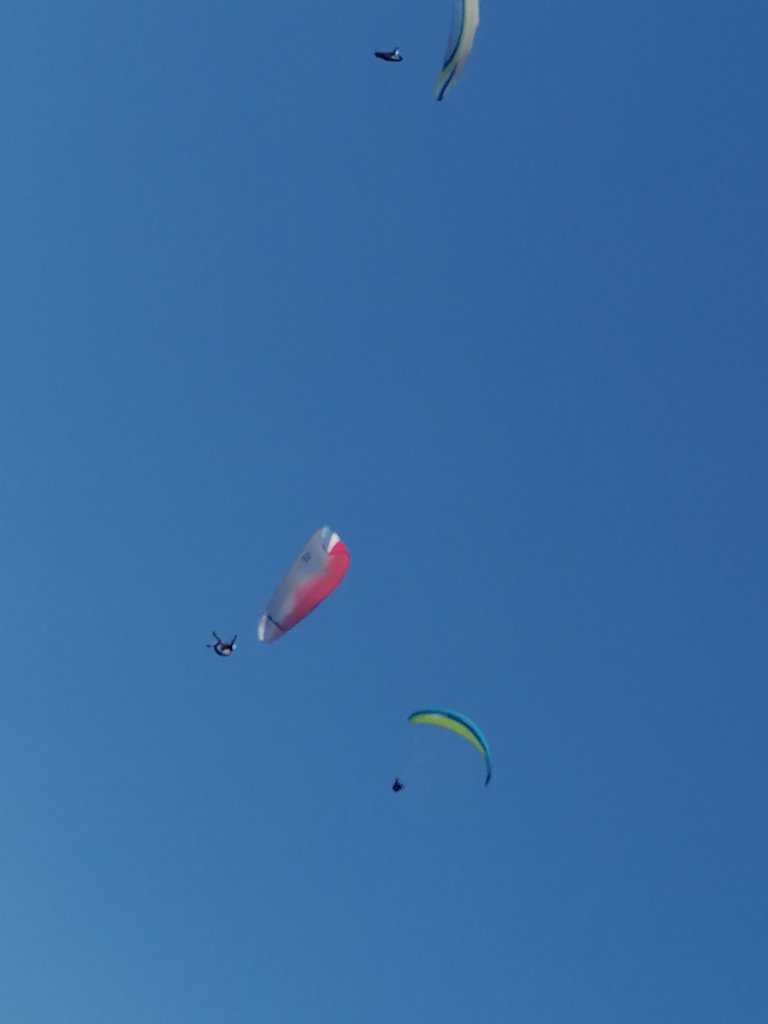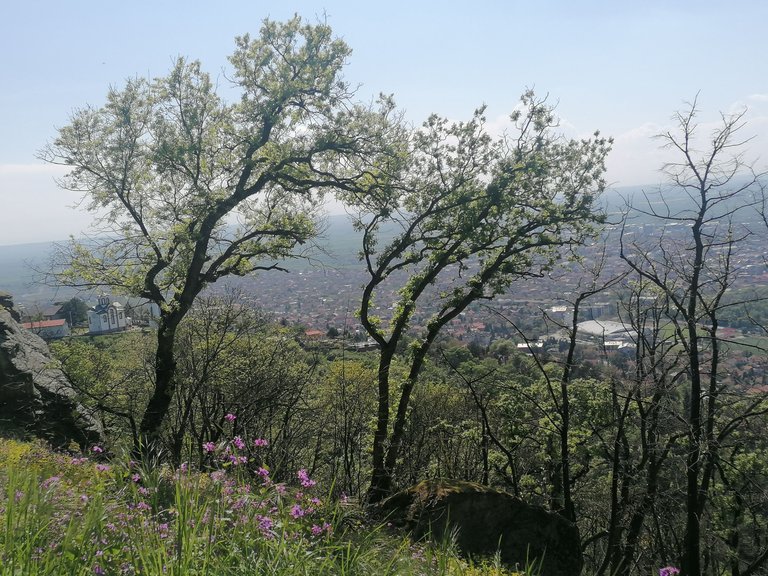 But it's one thing to plan and the other to realize.... I made a pie of millet and corn flour with a little cheese and two eggs.... While it was baking, I decided to make a cake with apples and buckwheat and millet crumbs....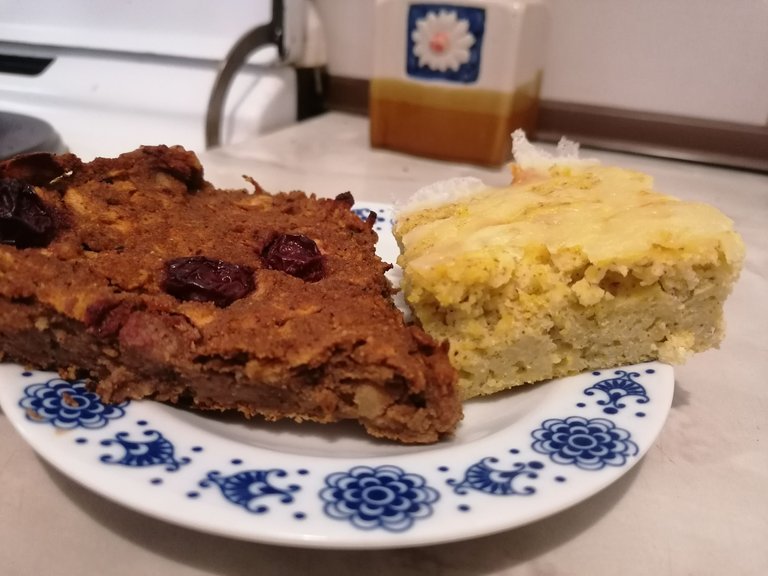 Well, by the time I arranged everything, put it back in its place... I fed the dogs and cats... Oh, it was already almost twelve... Just then my sister came for lunch and there was no more time for watching or for coffee at her friend's house. ..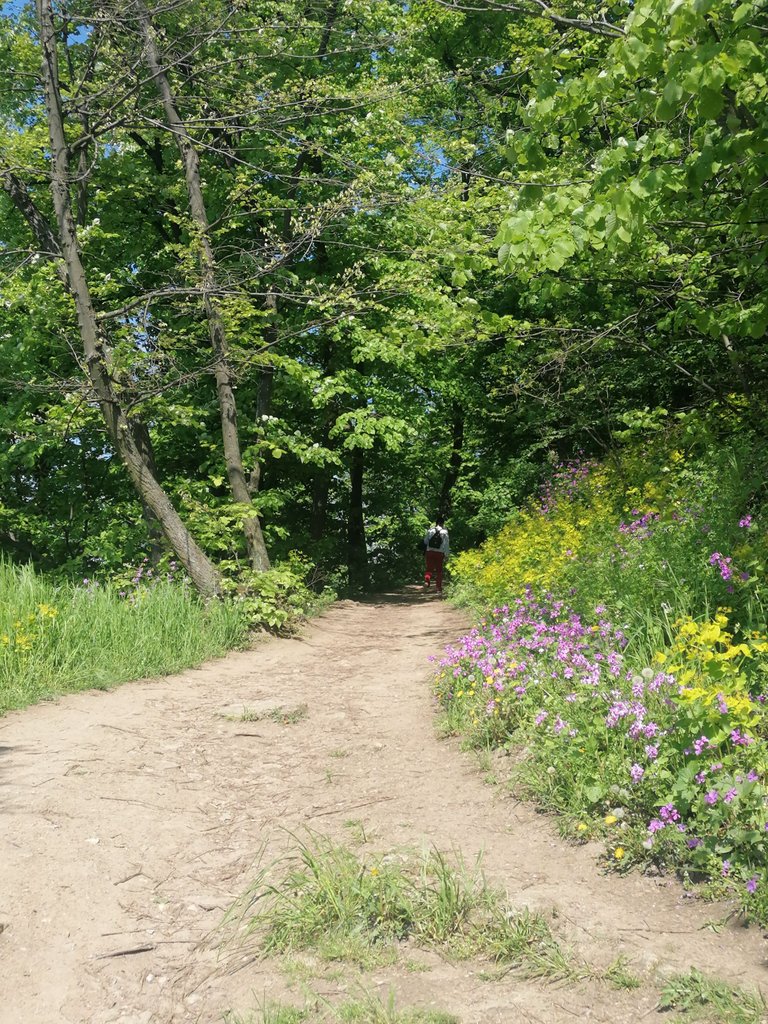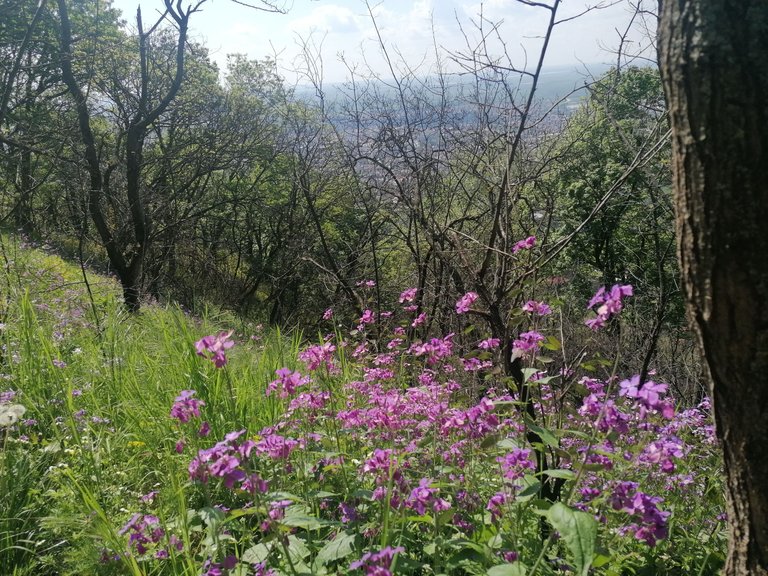 We went to town to buy some vegetables, and we're already in Vršac to go for a walk to Vršački breg... A short walk to Red Cross, a restaurant where we drank lemonade and coffee.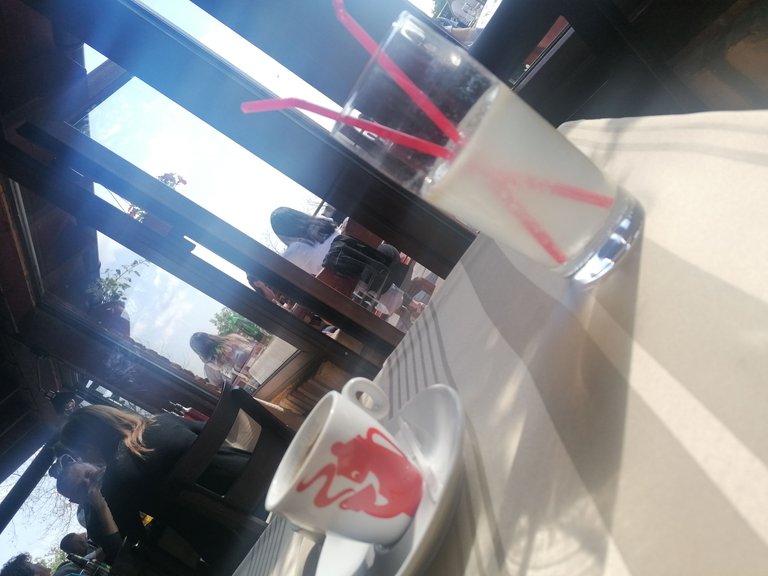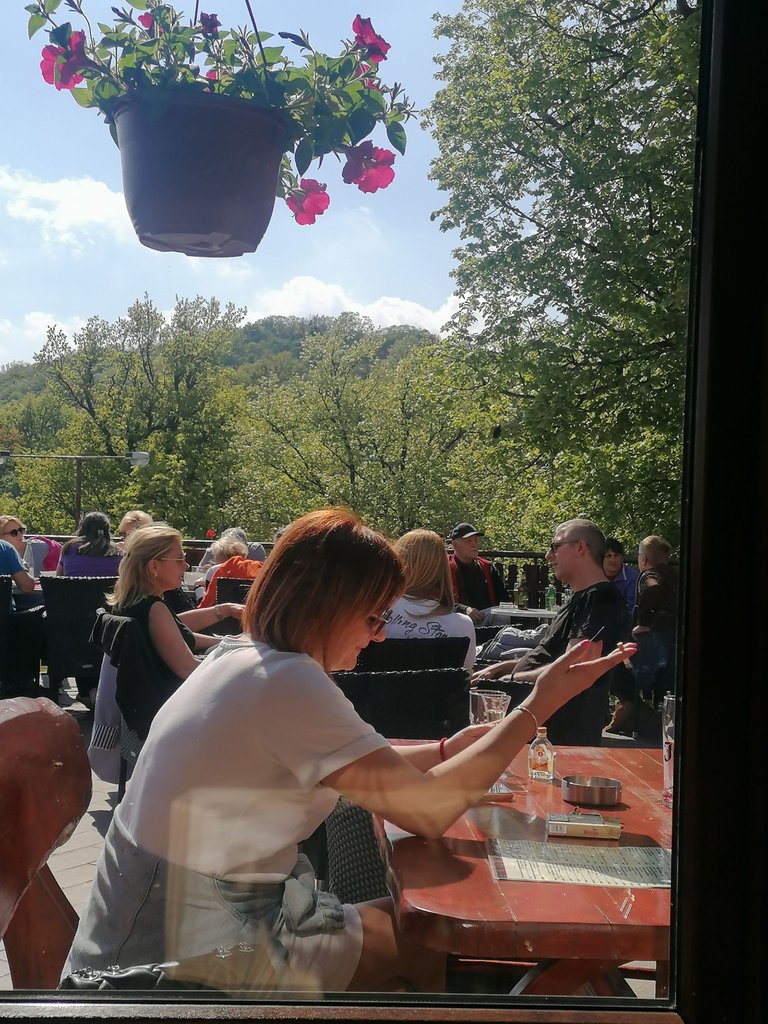 Relieved a bit... I like to sit outside in the garden, but now it was crowded and we sat inside.... There was noise, clattering dishes, chatter from guests, children seeking attention... Don't get me wrong, that's all normally in a restaurant, but I need a little quieter environment.. I work with a lot of people and there is a lot of talk all day long.... And when I go out for a walk, I like it a little quieter....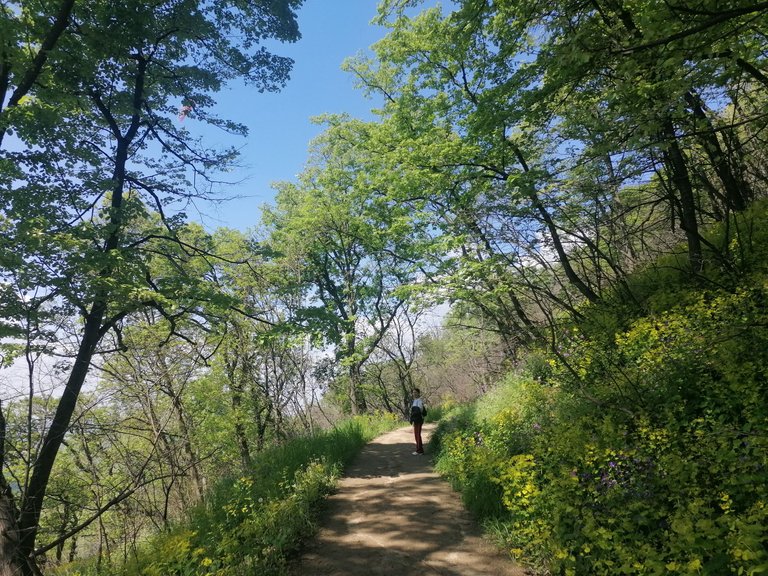 But it's good, I was relieved... The lemonade was good and I liked the coffee... And the path we took to come and return was beautiful....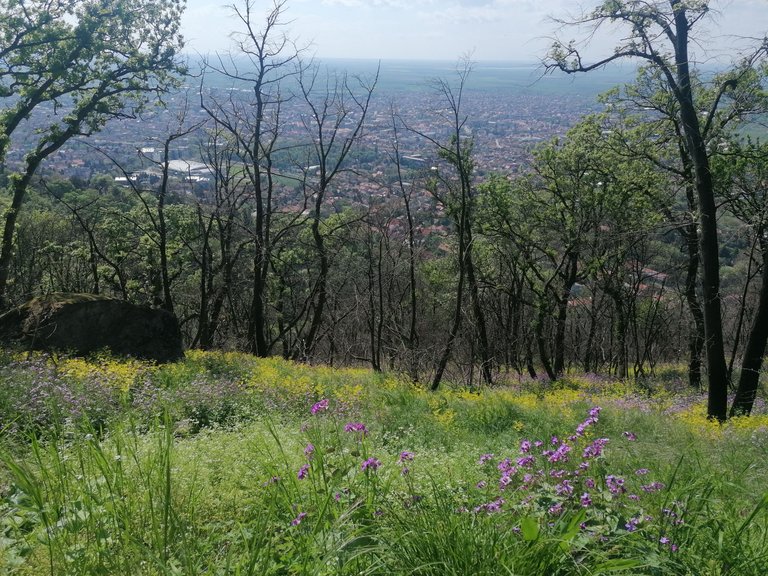 This is my way and my kind of vacation when I go out in nature... To walk along a path through the forest, to listen to the chirping of birds... To breathe fresh air...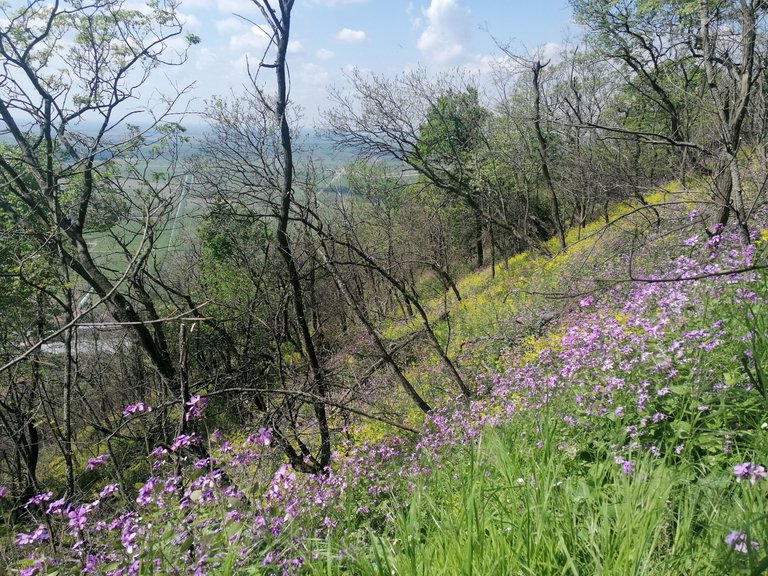 This path is ideal for walking, to be in nature but close enough to people, if you go alone or are you afraid to be alone in the forest....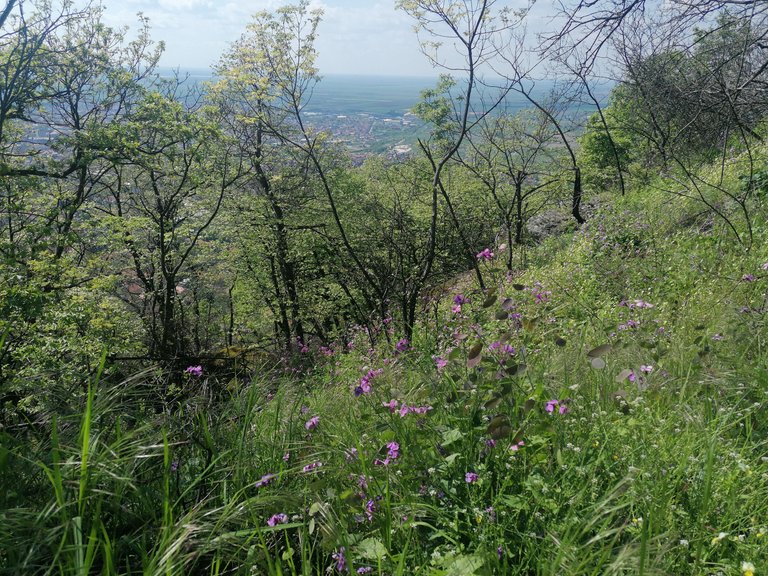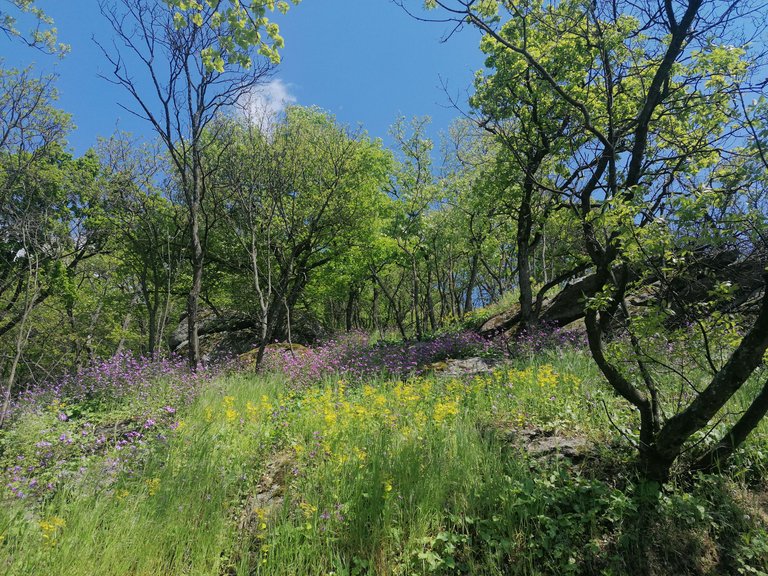 The only thing that matters to me is that it's daytime... Then I can go to any forest....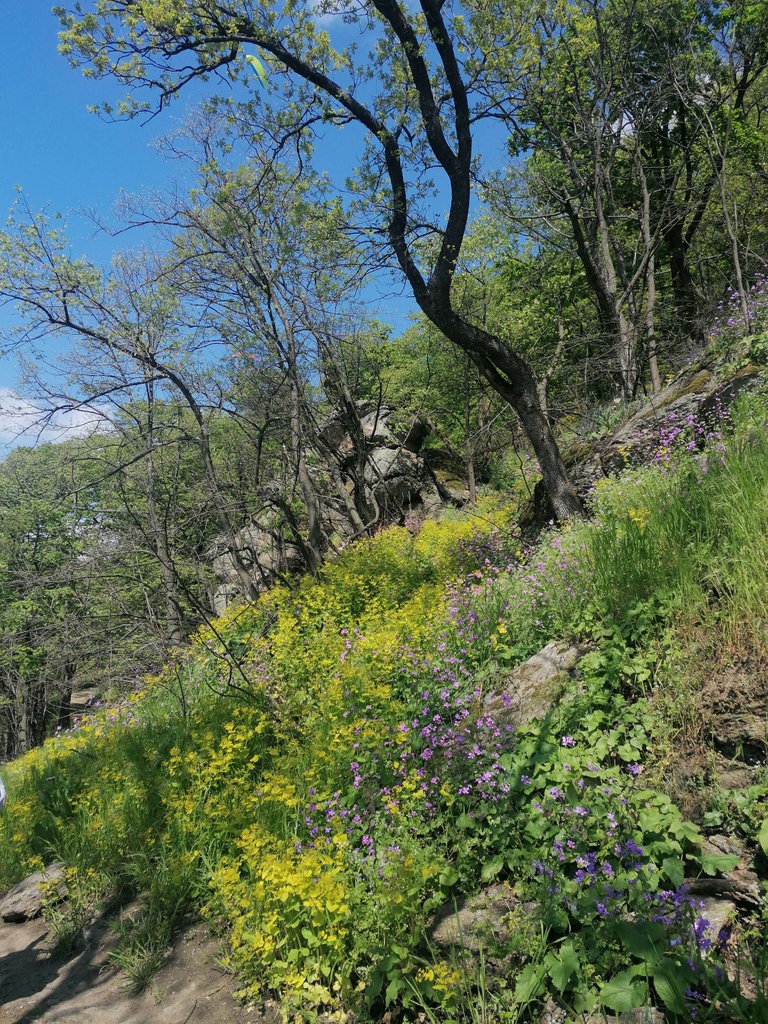 This trail is special because, from some parts, you can see almost the whole city....
There is a nice view at the beginning of the trail, but there is still a rock on which you can climb and take photos of the city...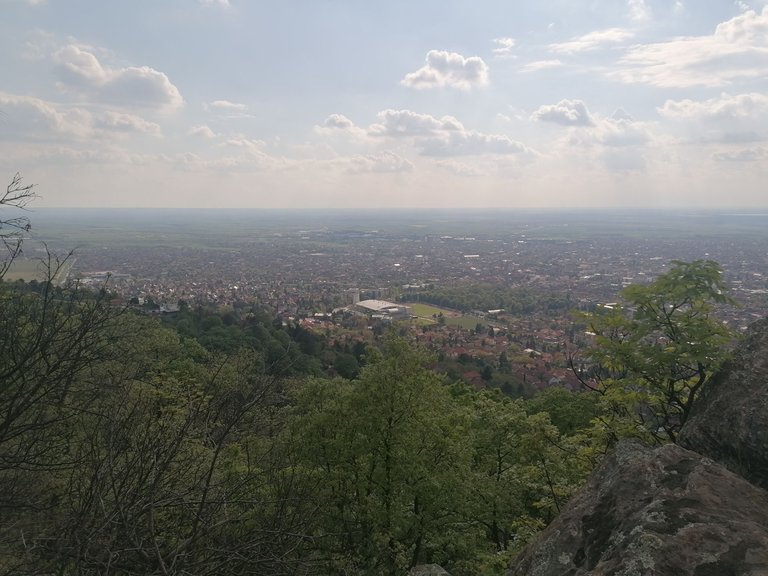 I now took photos of the city from that rock, because I have placed the beginning of the trail several times....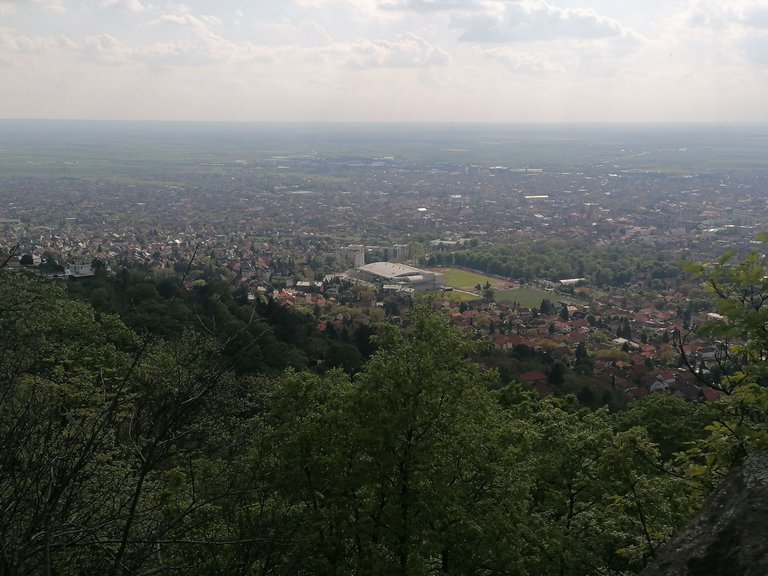 The return was nicer, because it wasn't so hot anymore, and the lemonade refreshed me so I went with more energy....
The short trip is over and now the rest is coming...🙂
Thanks so much for visiting my blog and walking with me…🥰
I wish you a nice evening...✨
---
---