Like Alice in Wonderland🥰

Happy #Fungyfriday 🍄
My contribution to #FungiFridayby by @ewkaw 🤗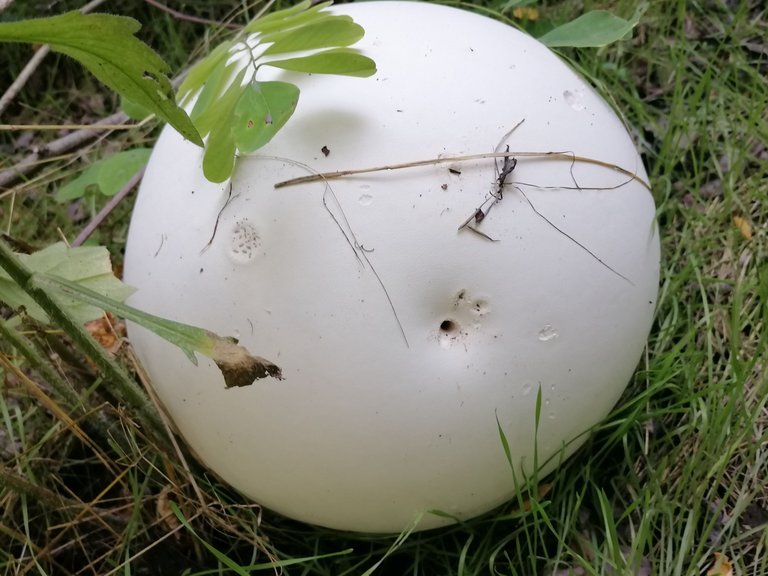 Edible Giant Puhara
"Latin name:
Langermannia gigantea
Folk names of this mushroom:
Big bald head, Giant pufferfish, Biggest pufferfish...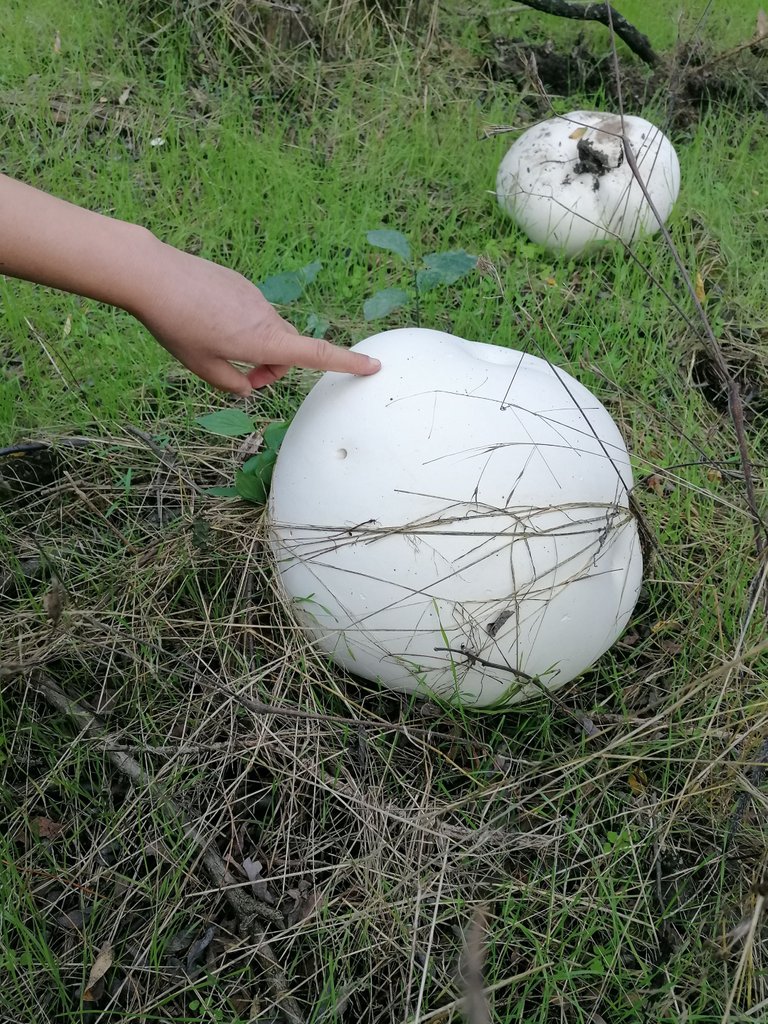 The fruiting body is more or less round in shape, like a big white ball... It can be quite large, up to 80 cm, and weigh up to several kilograms...
I saw that they were incredibly big, but I didn't bring a meter to measure them.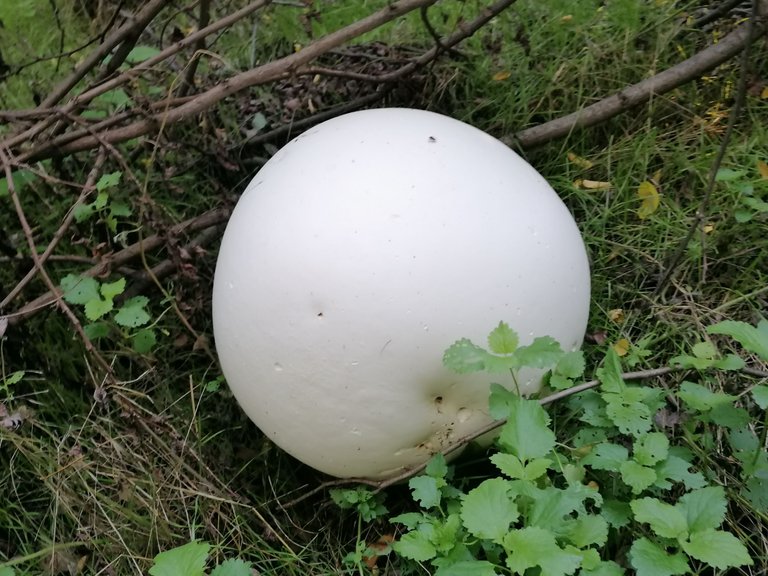 The outer coat is soft, smooth as leather... As it ages, the color slowly changes to yellow, then ocher and finally dark brown...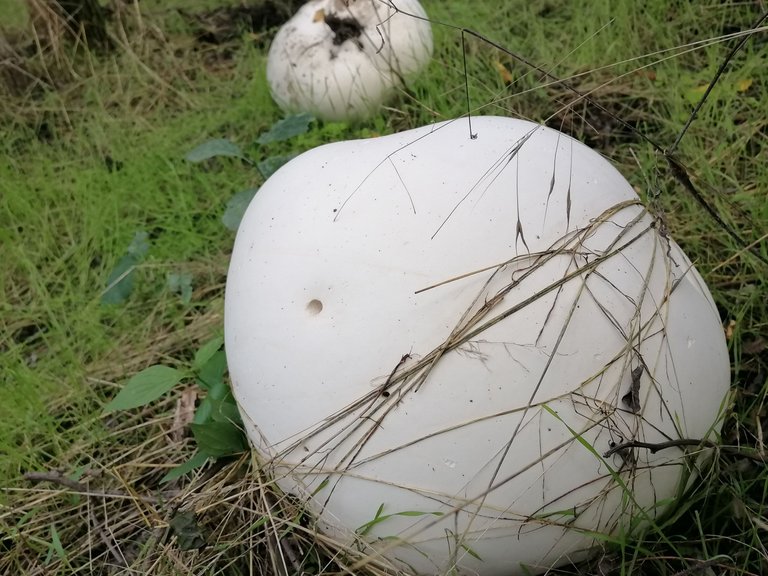 The fertile part of the mushroom with spores is inside and is called the gleba...
Gleba is young, white, soft...then it becomes yellowish green, then olive... finally brown, bright, spongy...crumbly...then it splits and the spores spread...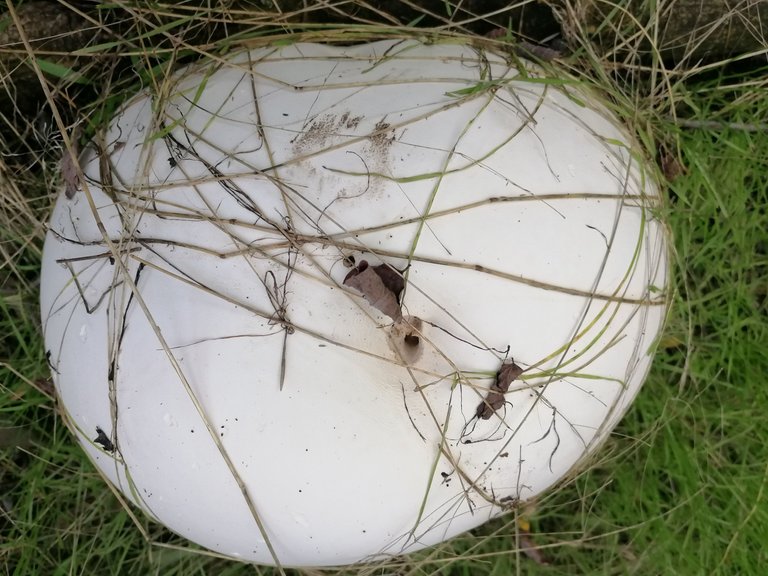 The fertile part of the mushroom with spores is inside and is called the gleba...
It doesn't have a real stem but is attached to the ground by roots....the smell of fresh mushrooms that I smelled was pleasant....when I found out that it is also harmless...I could thoroughly enjoy exploring the fields with mushrooms....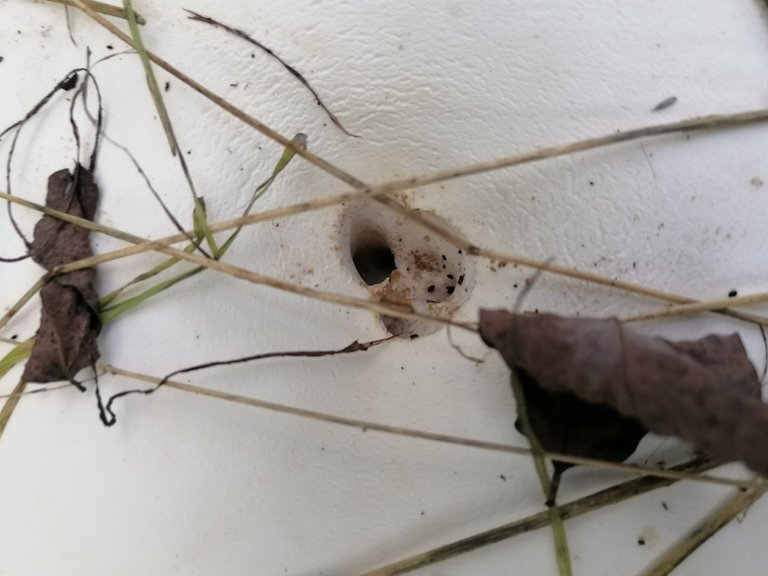 These mushrooms appear singly or in small groups... Rarely in larger ones.
They can grow in gardens, orchards,
.. vineyards, meadows, pastures... meadows and also in forests with grass...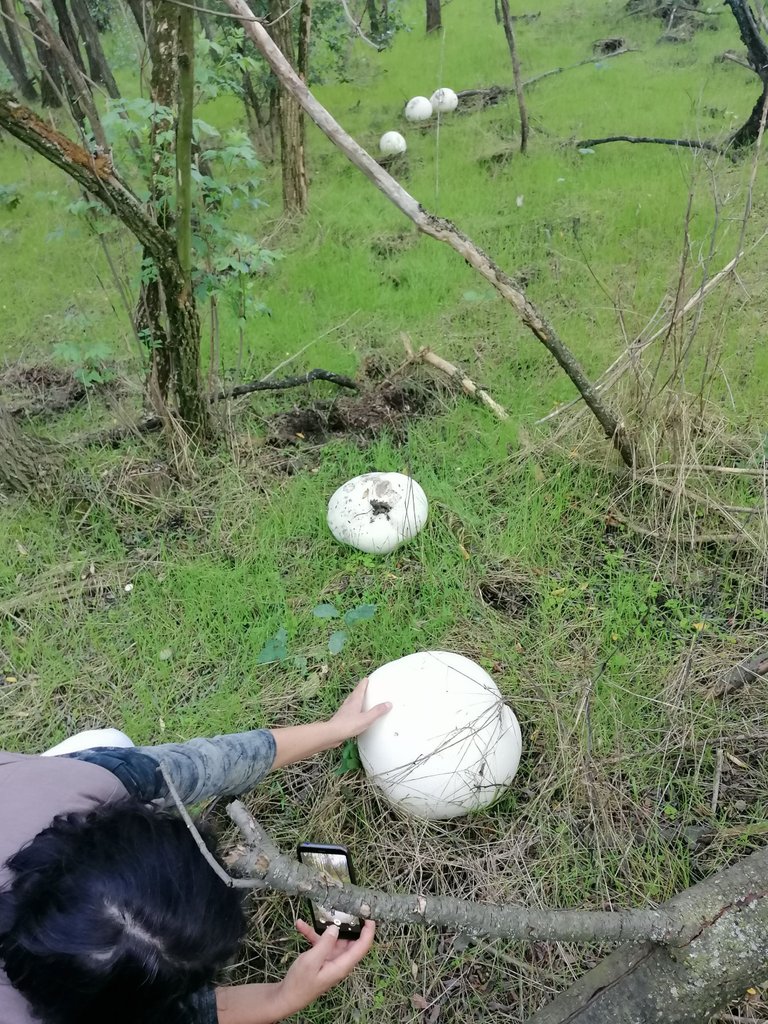 Or along the edge of the forest... I have walked this way many times, but only now have I come across this kind of mushroom...
They grow in late spring and early autumn....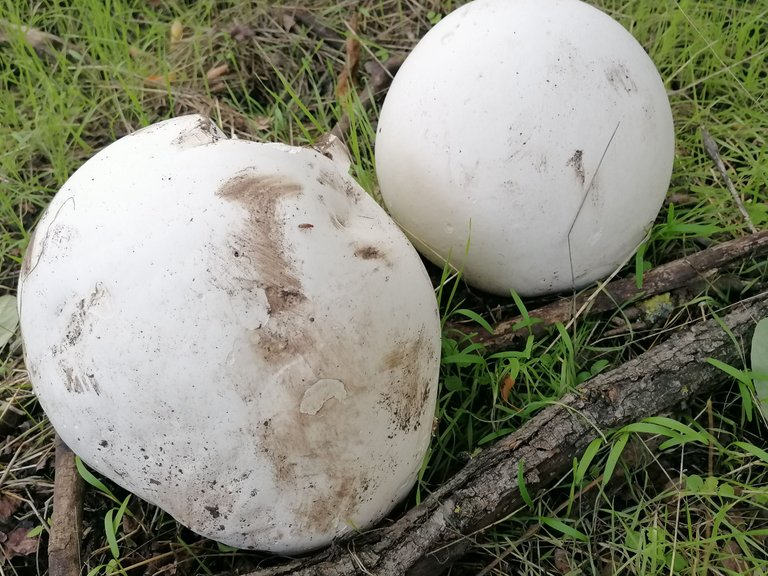 Edible mushroom, and as I read that it is best when fried. To have a nice taste...
My source
https://www.pijanitvor.com/threads/golema-puhara-langermannia-gigantea.28955/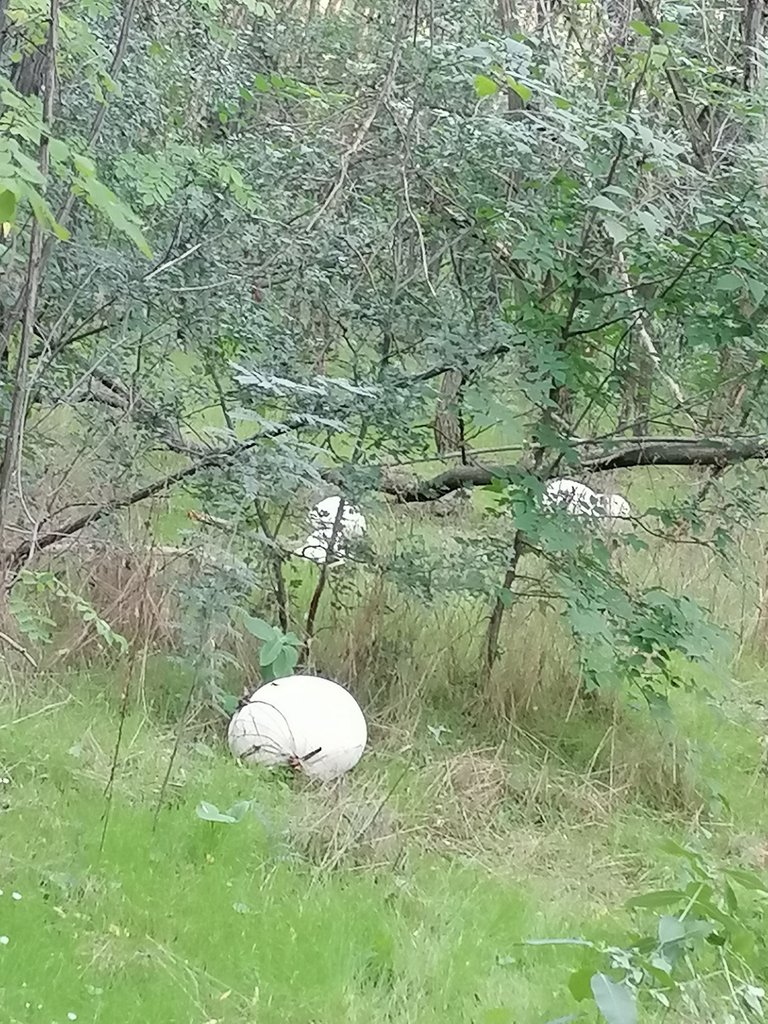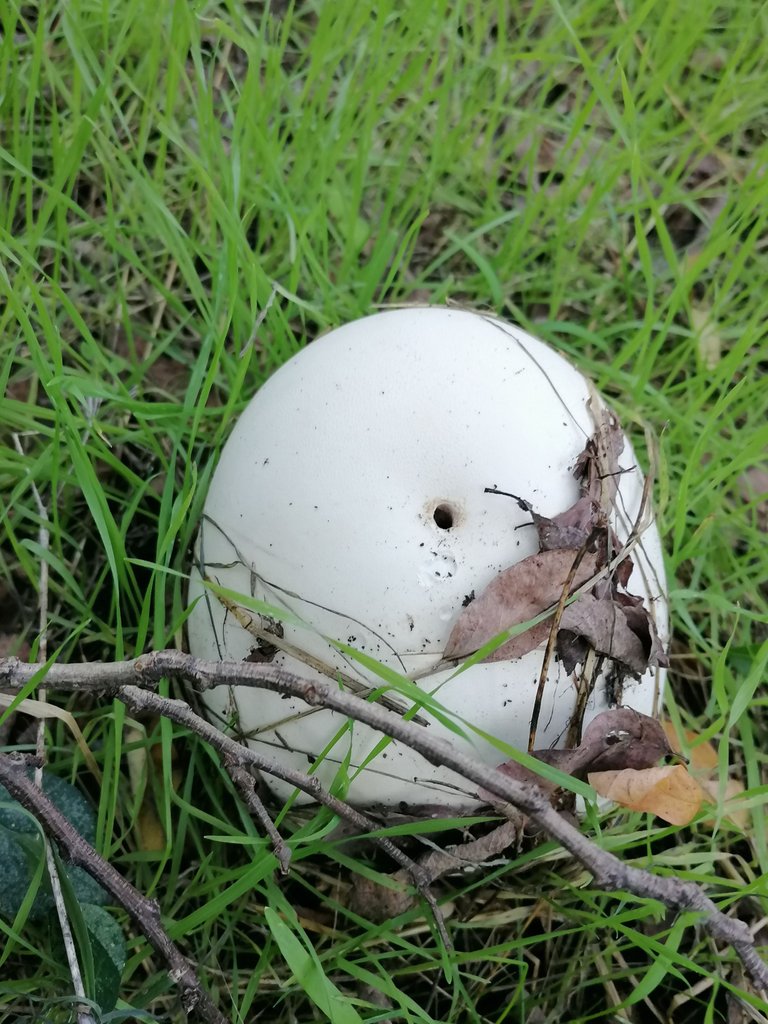 When I saw a larger whitish ball between the trees, I thought at first that it was some other mushroom, because I didn't see the best..... When I approached and saw these mushroom balls, I felt like Alice in Wonderland.... The first time I've seen mushrooms this big, I had no idea that I could meet them in the forest of Deliblato Sands... ....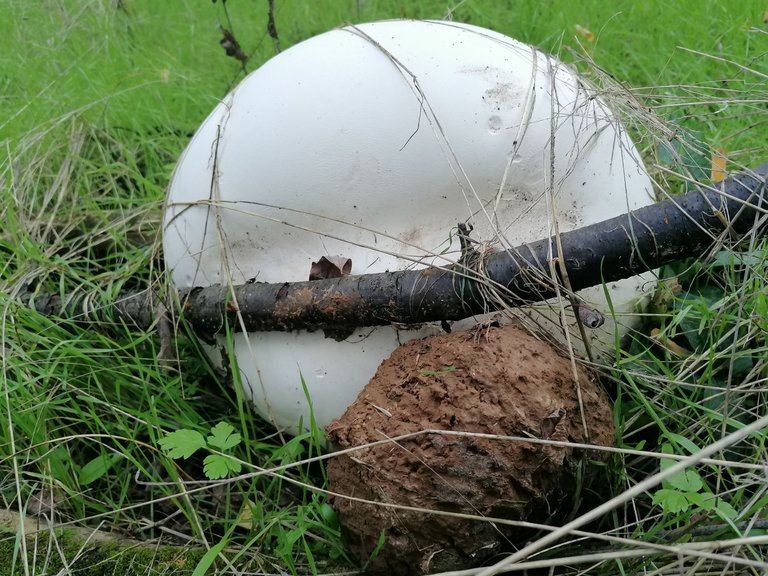 I came across some brownish shriveled lumps.... Here are some mushrooms that grow together.... But when I found the type and read a bit, I came across the information that the large and white ones eventually turn into shriveled and brownish lumps, which I would not noticed...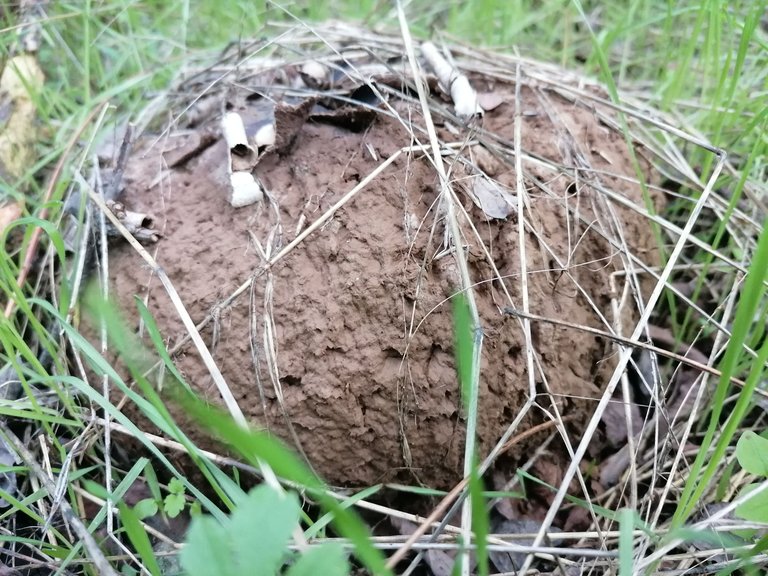 These brownish shriveled hemispheres, and there are the same mushrooms, but this is what they look like when they get old... you can't recognize them... At first I thought it was a different kind of mushroom, and they grow in symbiosis....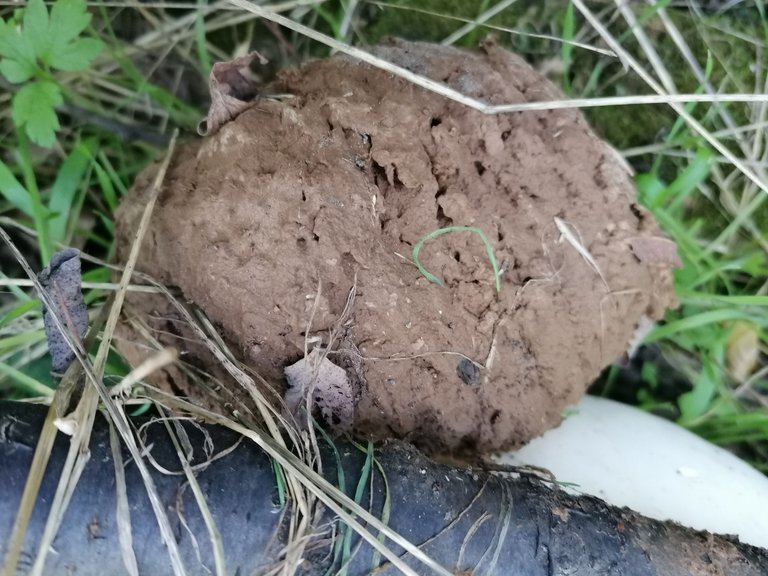 At the time, I didn't know it was edible, and I didn't bring home a single specimen.. 🤣
Sniff Sniff grrr...
In this young acacia grove, mushrooms grew peacefully in the soft fresh grass....
It's been raining for the last two weeks and it showed in the green grass...
The long-awaited walk in the forest gave us a surprise.
I thought I had seen all kinds of mushrooms growing in the sandstone, but I was wrong... Who knows how many more new mushrooms I will discover?!😊
Thank you very much for visiting my blog 🥰
Have a nice evening ✨
---
---