My goji tree ❤️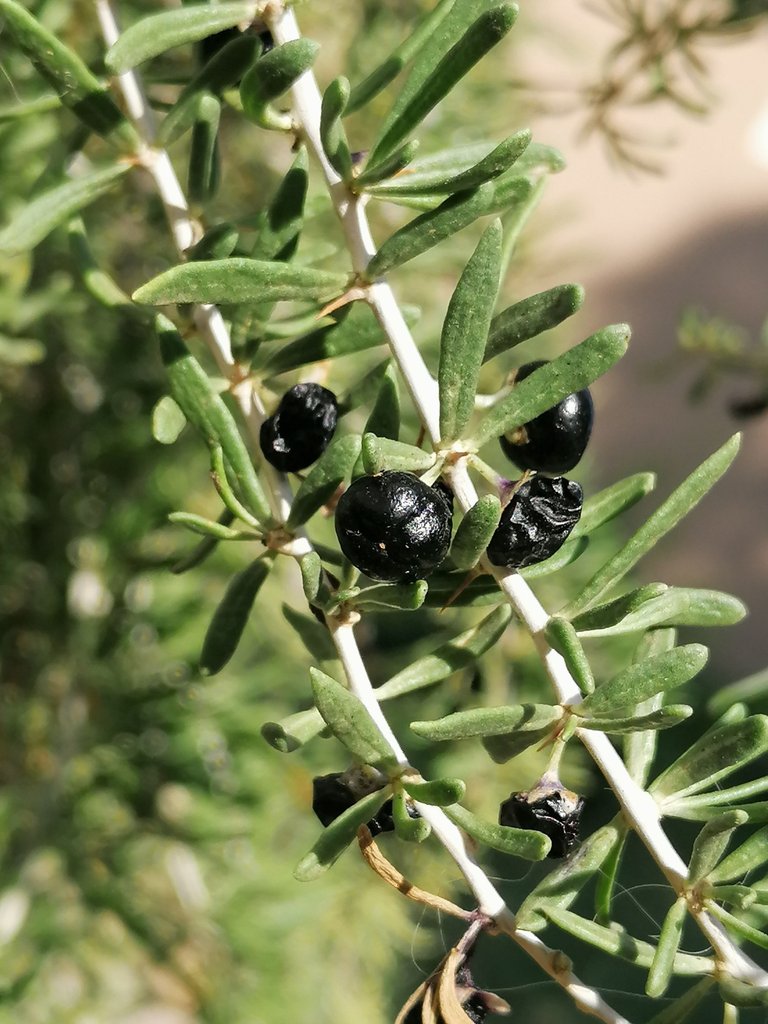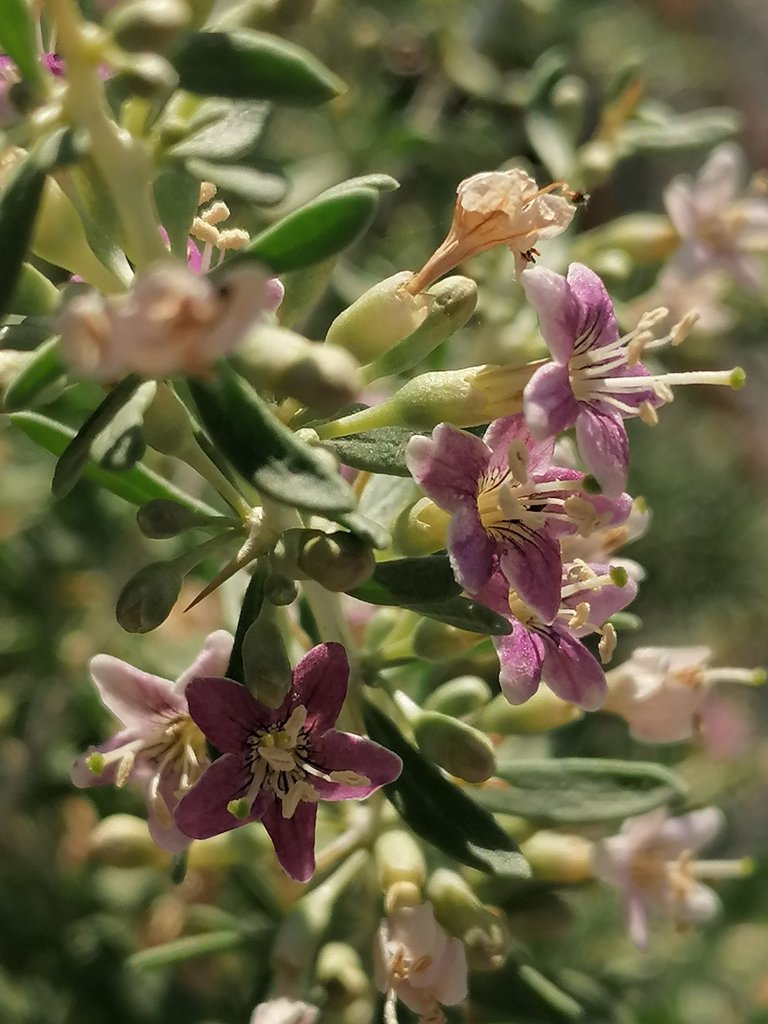 The way I found out about goji berries is very winding.....
At one point in your ordinary life, you find out that someone close to me is sick with cancer.... I know that it is difficult to treat and everything is still uncertain.... I turned to plants, tried to find something that would help.... I am always I was surrounded by plants and I learned a lot along the way...
While the therapy and treatment was going on... I was trying to find "something" to strengthen the immunity... There is aronia, beetroot, blueberry.... garlic..... Vegetable juices.... Everything we used it.... Something pleased us and we continued it, something didn't and we gave it up... The disease was stopped and now we need to keep that condition frozen...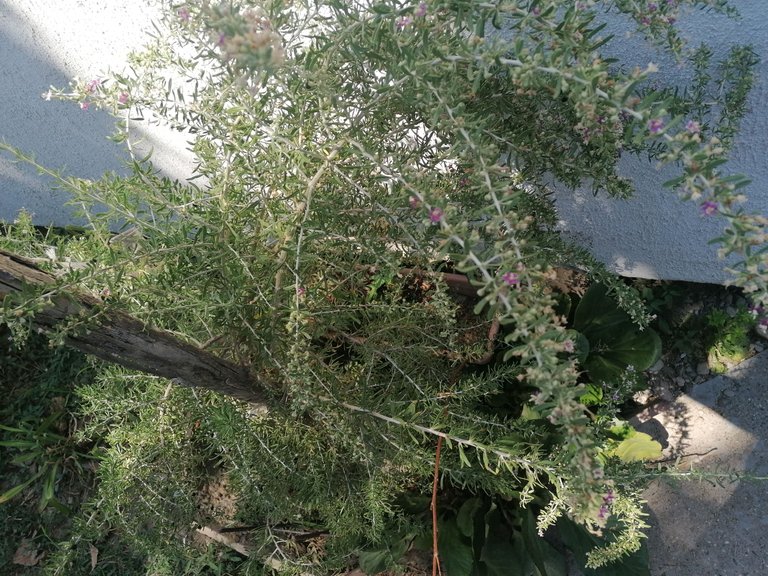 I came across godji berries for sale on Instagram... I read a little more in detail....most people know about red godji berries.. But there are also black ones which are more medicinal than any other berries. 100g was 20e. I'm thinking what to do... That 100g goes fast..... And the offer also includes seedlings... 15e...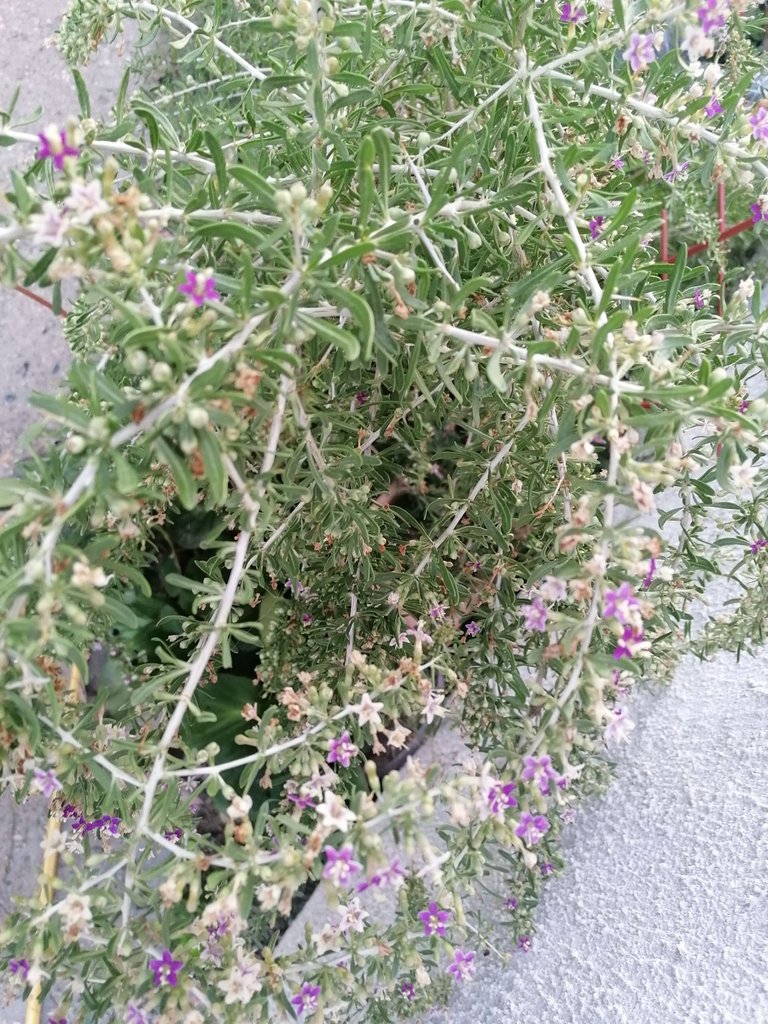 I will try to plant black goji seedlings (otherwise I like to plant something new), so if I succeed, good, if not, at least I tried....
Now about those mysterious berries...
Lycium ruthenicum - black goji berry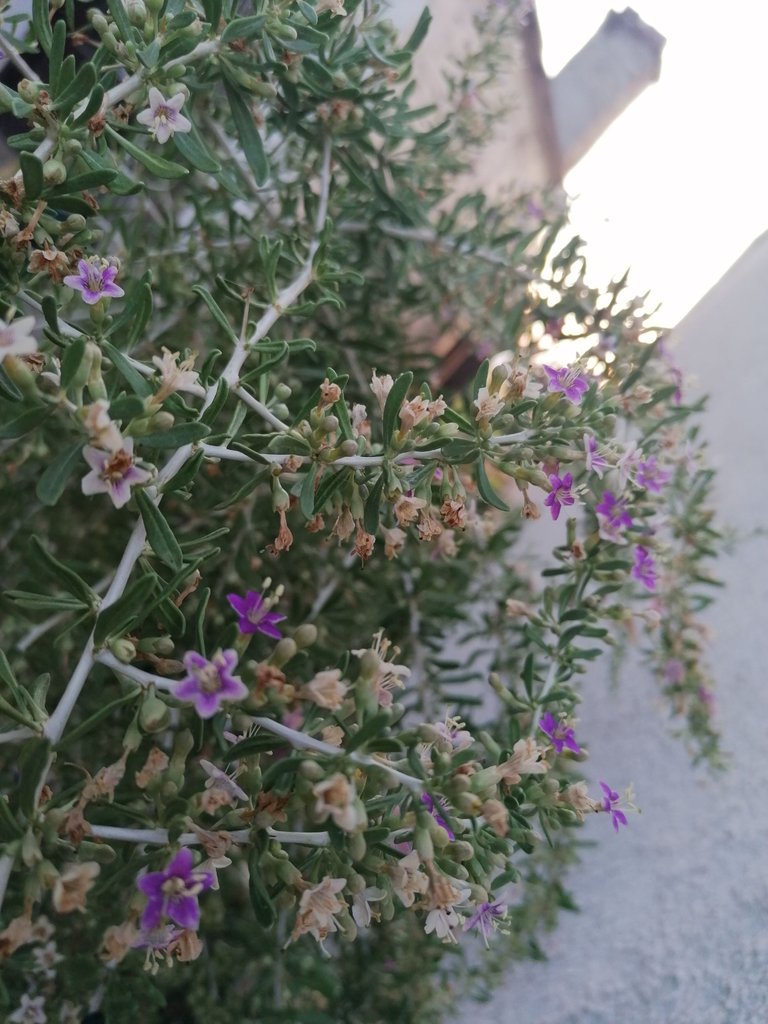 It is a shrub that grows naturally in Asia. It belongs to the rarest, most expensive and most medicinal species, but insufficiently known....
Goji is harvested from June to November... It blooms constantly and produces small black berries... Which can be eaten as is or in smoothies and drinks... The daily dose is 5-10 berries...
The berries are small and tender and are harvested with TWEEZERS 🤣
When damaged, they quickly oxidize...and lose valuable ingredients....
Berries contain:
18 amino acids,
21 minerals,
proteins
A, B1, B2, B3 (Niacin)
C, E beta carotene, biophenols, flavonoids, tannins... * minerals: calcium, iron, zinc, magnesium, selenium, potassium, essential fatty acids.
They reduce the risk of cancer and prevent the development of cardiovascular diseases.
Amino acids in black berries are much stronger than in other berry fruits... And also minerals and microelements....
I planted two seedlings two years ago..... Only this year the bush has spread and we are finally eating berries from our yard...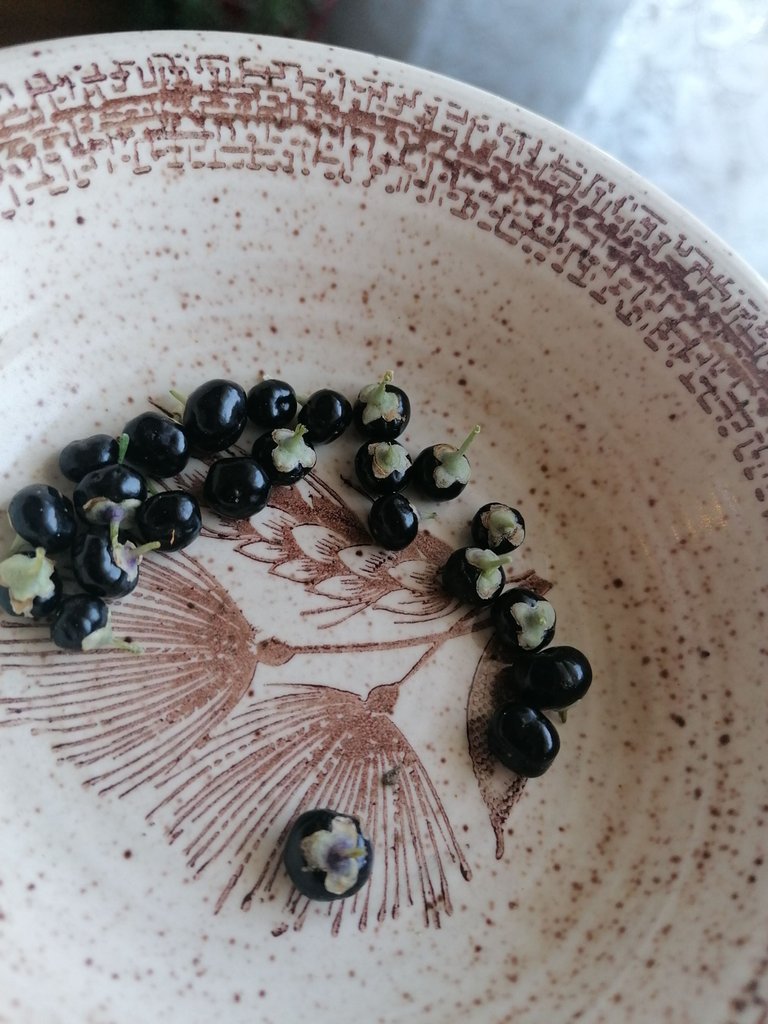 When I read that berries should be picked with tweezers... I thought... That's just what they say...
And I tried with my fingers... I squeeze the berry and all the juice on my fingers, it stains my fingers and there is not much left of the berry... And now I'm picking with tweezers. Twenty berries a day. For my sister and me..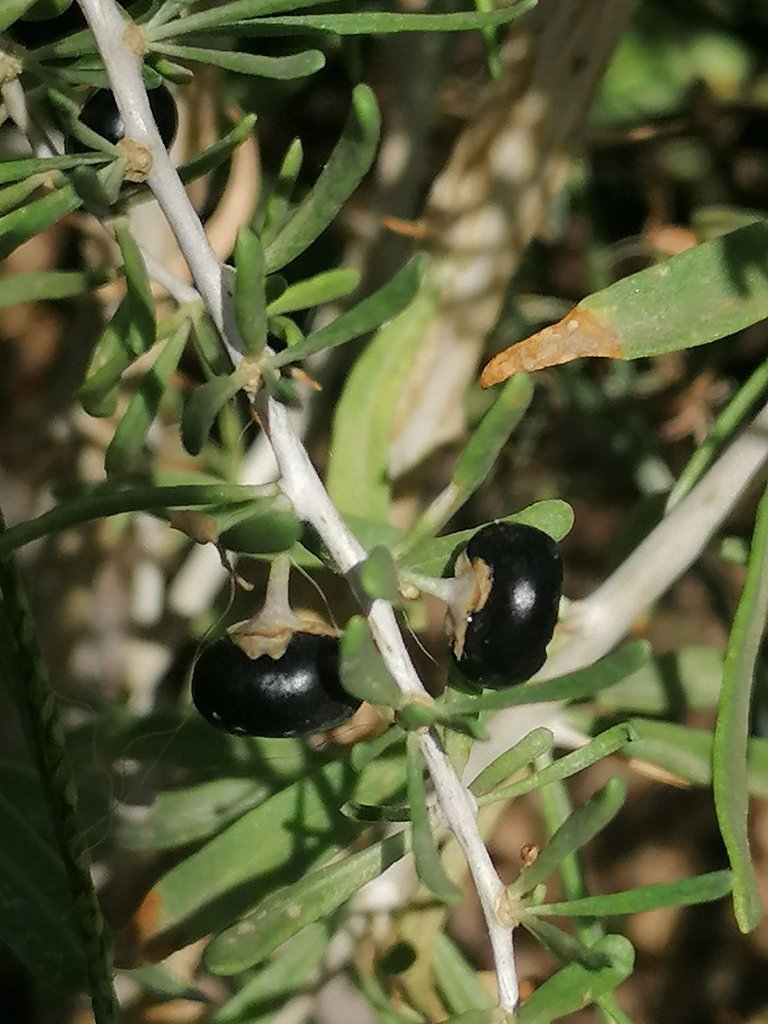 This year my plant is really full of flowers and has become a real treasure of berries..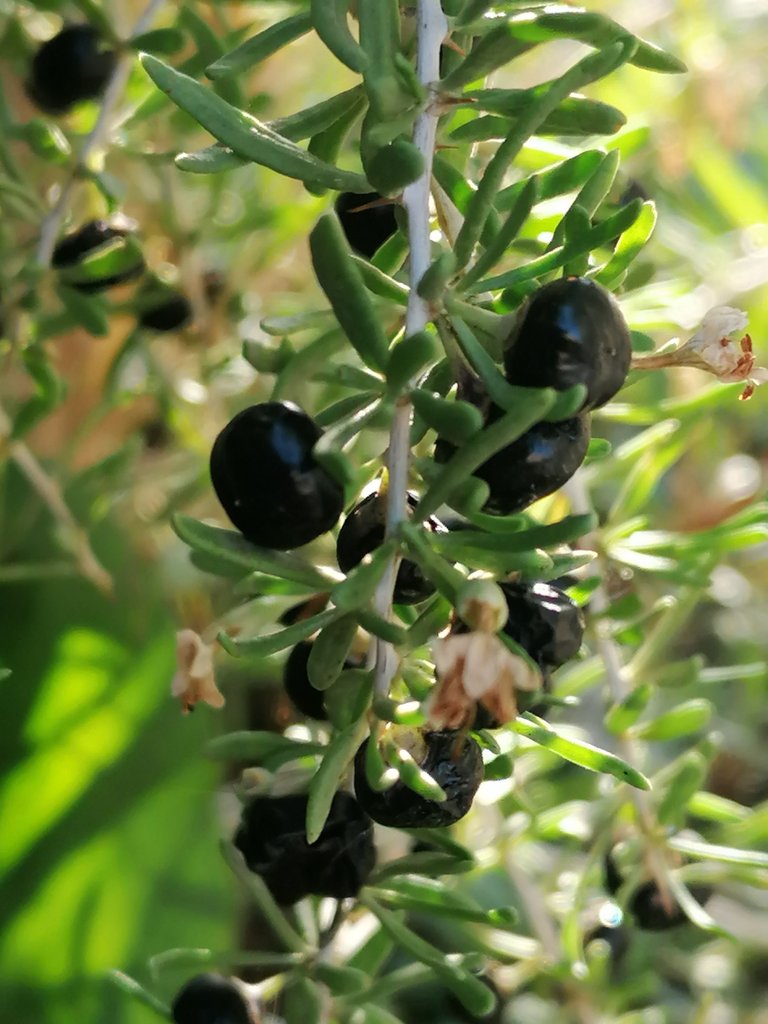 The flowers are small and pink in color, some almost white and some pink.....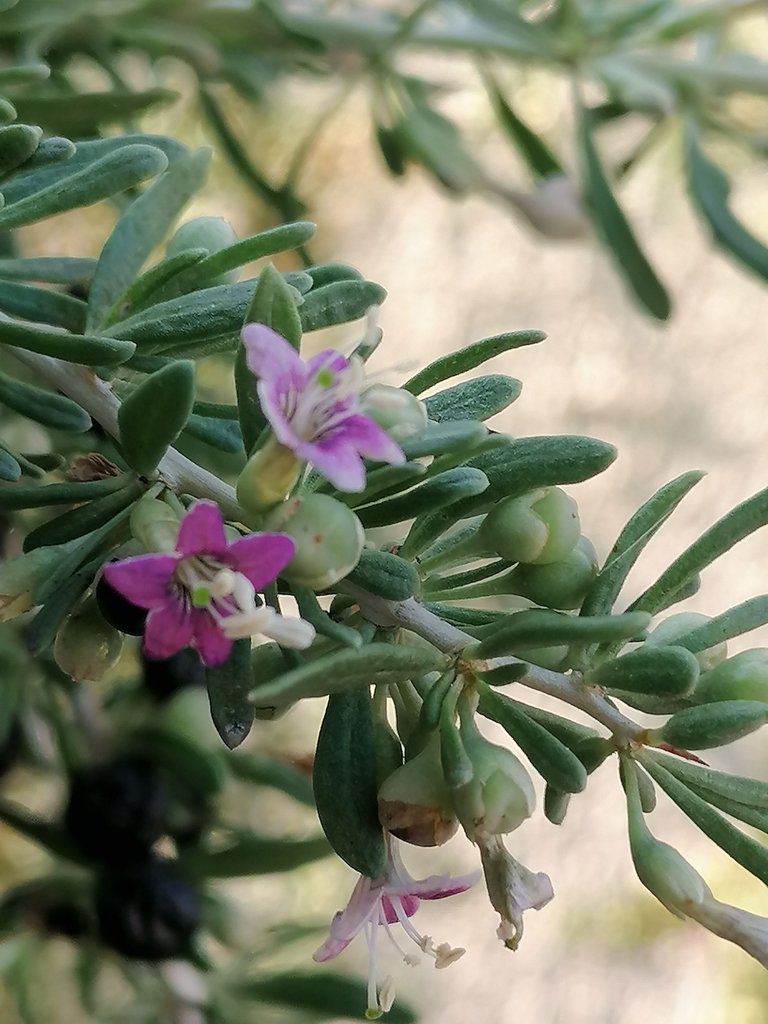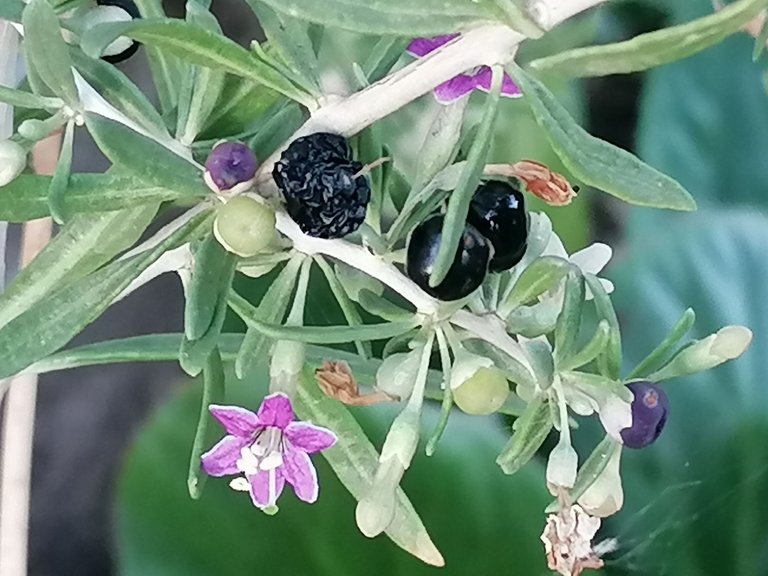 I took some photos from a distance so you can see how small the goji berries are..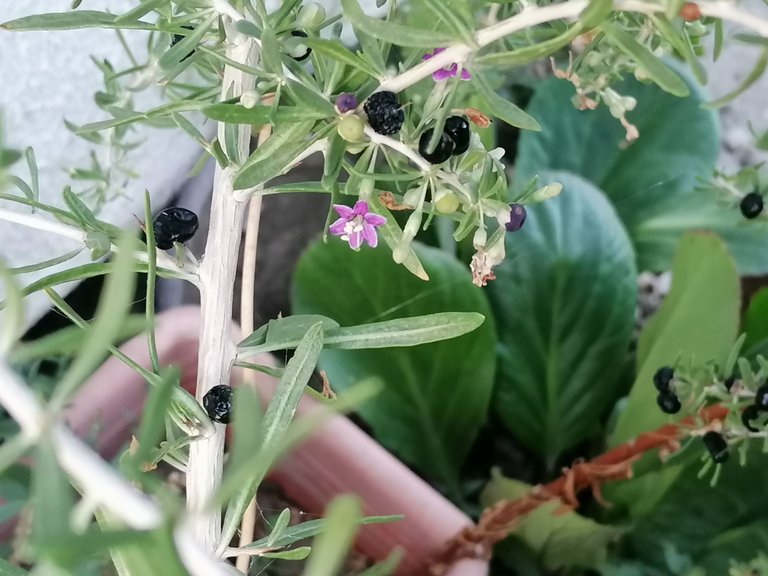 Today I also made a goji berry drink....
In a glass of water, I squeezed half a lemon, two spoons of honey, a little ginger and seven or eight berries... Real refreshment...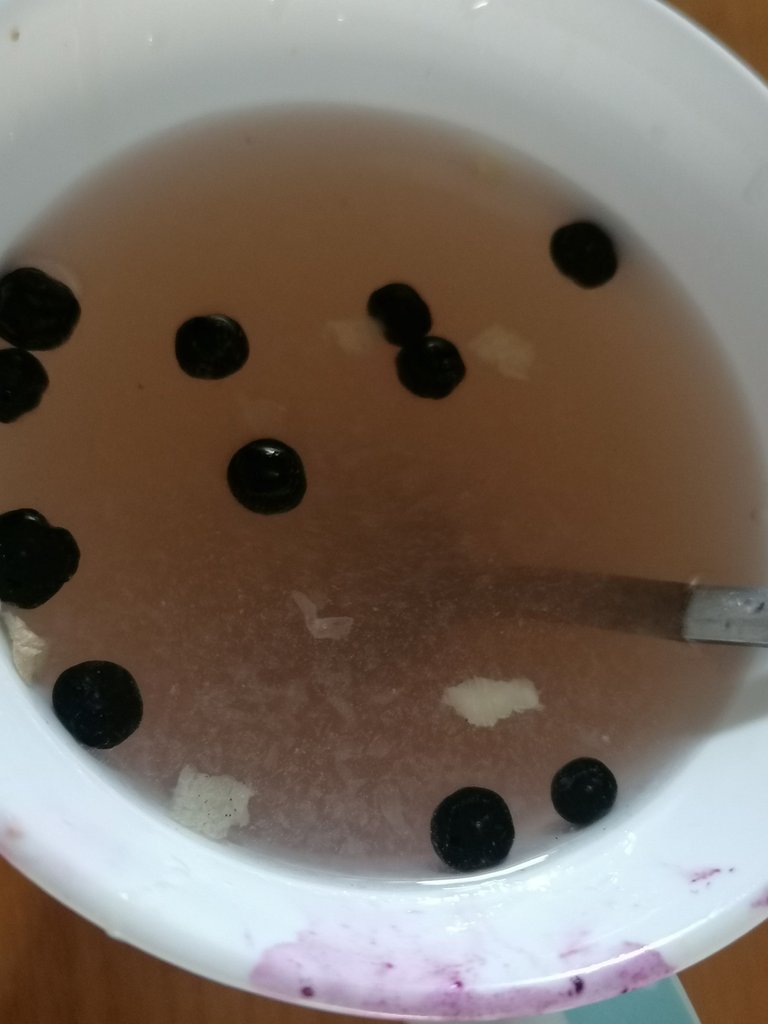 That's how goji arrived in my yard, and now it contributes to our immunity....
I hope you enjoyed this story…
Thank you very much for visiting my blog ❤️
Have a nice evening ✨
My source
---
---