New experiences enrich us 🥰
#SublimeSunday is created by @c0ff33a 🌼 and #BeautifulSunday is initiated by @ace108 🌼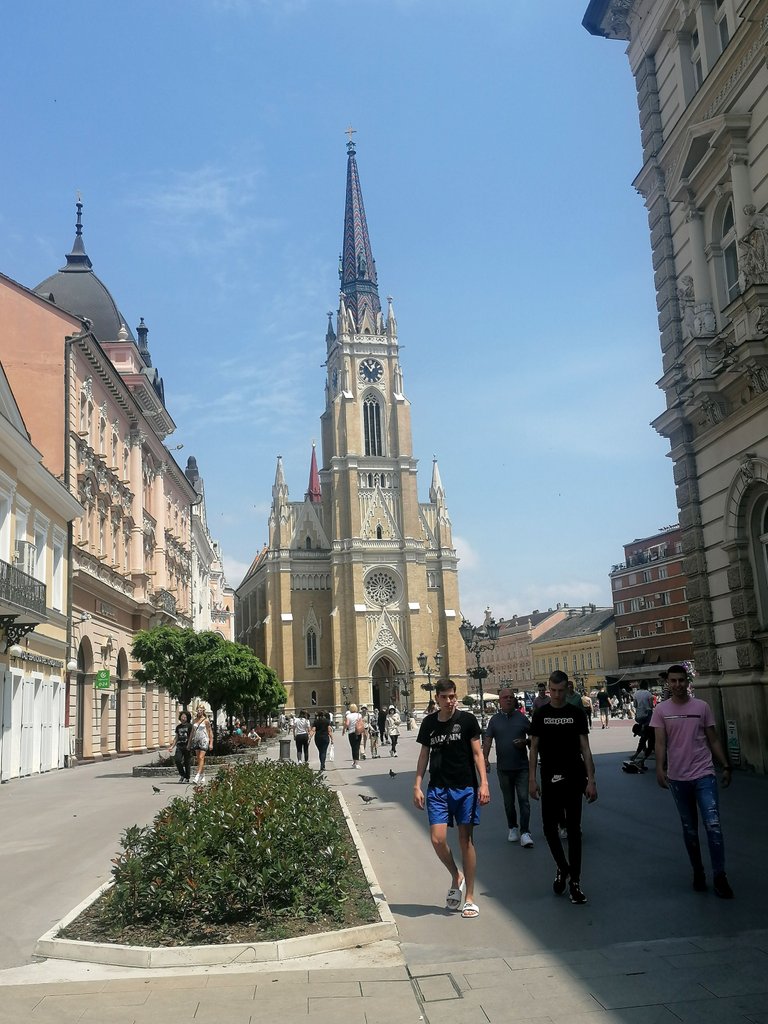 A few days ago I decided to visit a friend in Novi Sad. I haven't been to this city in a long time, I really wanted to walk through its streets...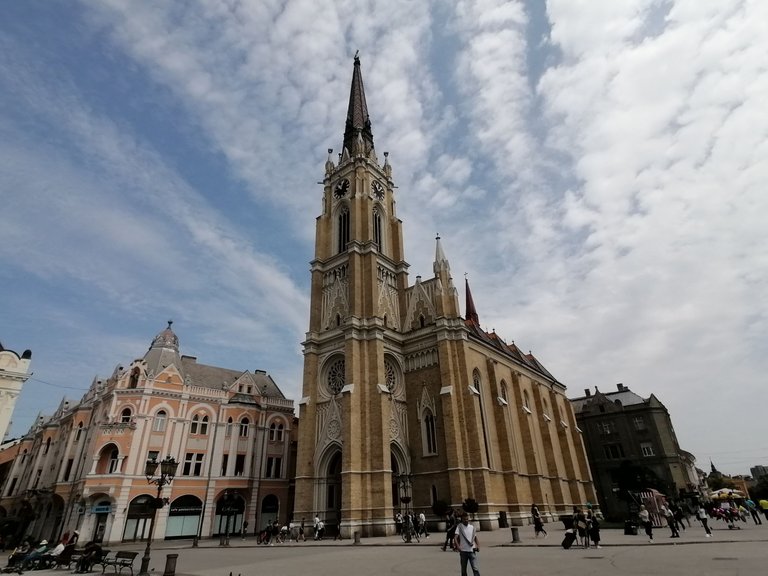 I sat down on the bus at 8:15 a.m., relaxed... I finally have time to think slowly and write... When we suddenly stop, I look, I can't believe it... The truck stopped in the middle of the road and braked... It took them 15 minutes to put it away..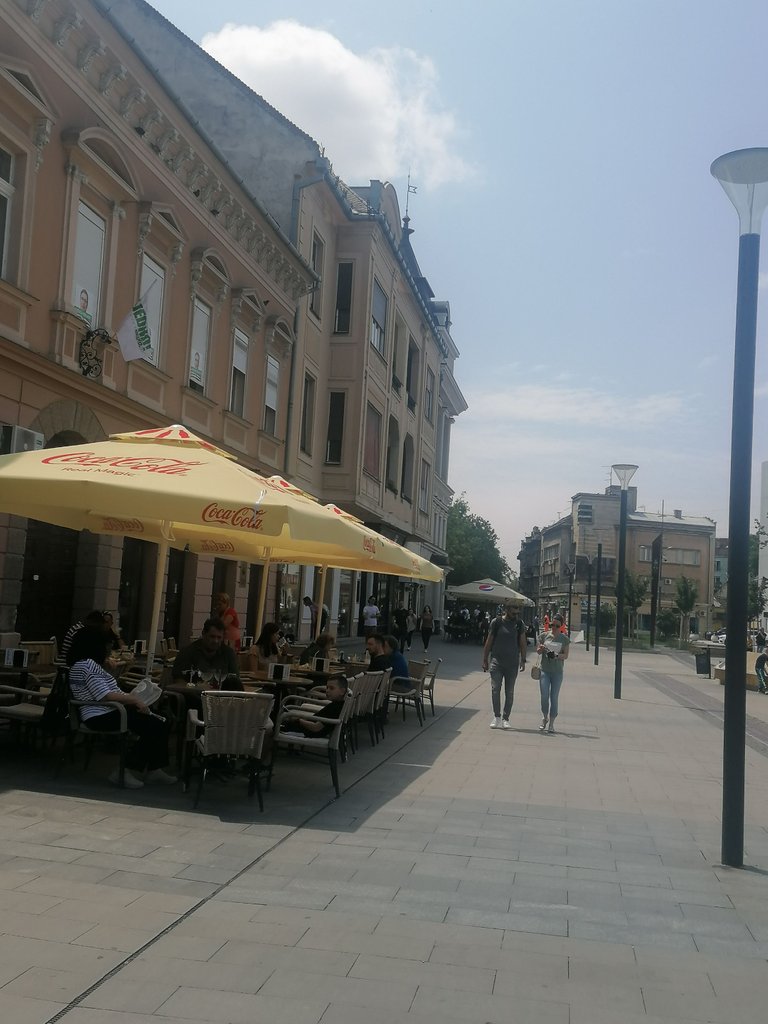 Uh, it's good... Back to my phone hang out and bloom...
We got to Pancevo, and continued to Belgrade... It went by quickly, and I imagine it now joins the highway and we're about to reach Novi Sad....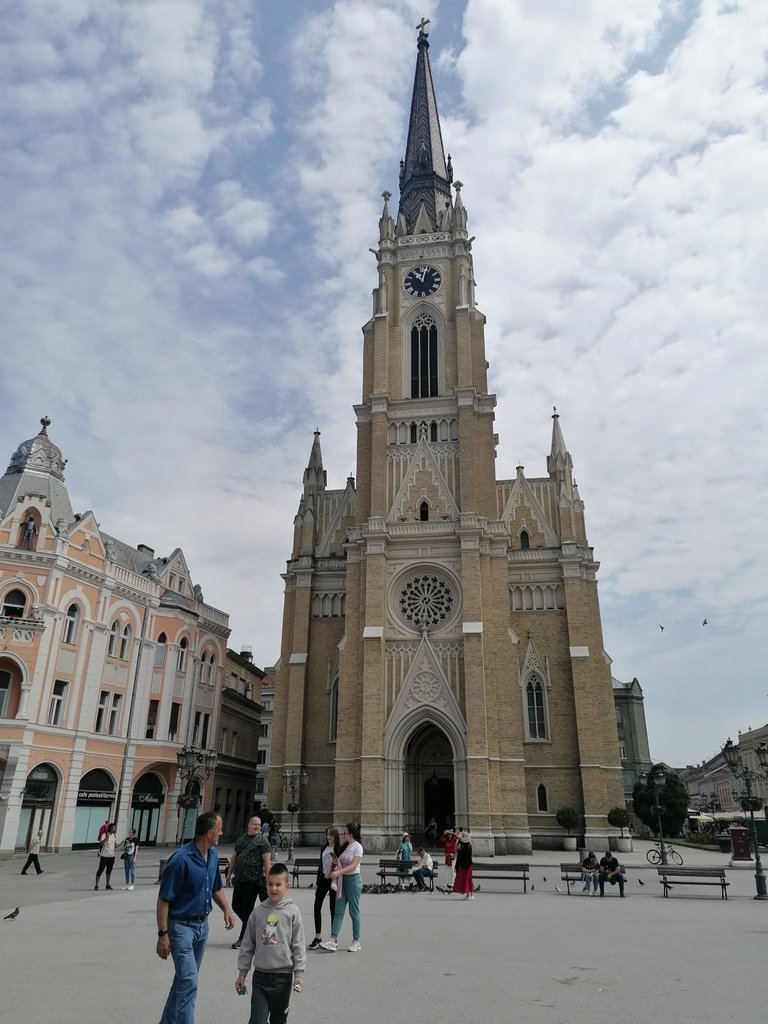 That was a mistake 😂, the bus took an old road through the villages.. .That would mean at least another two hours....I already needed to get out for a bit and go to the toilet. Well, I'll hold on somehow, it will pass quickly.....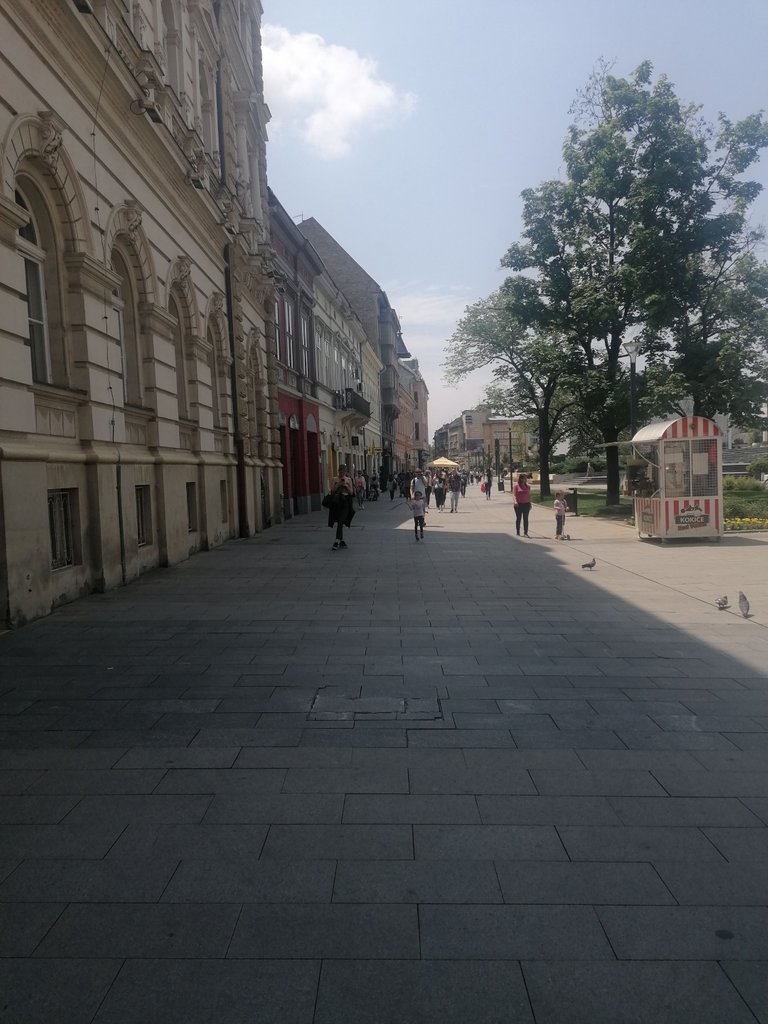 The bus stops, it can't go on, the road is closed 🤣
He turns around, but still has to turn onto the highway... Luck in the accident 😁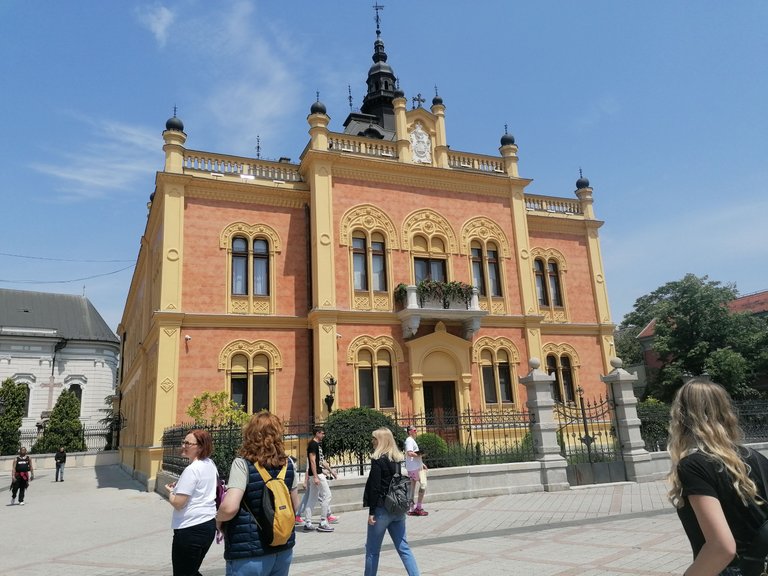 I'm looking forward because there's a chance we'll get there faster....my thoughts are ruined by the driver quickly turning off the highway and taking a detour...
I arrive at the station at 12:30...
My friend baked herself in the sun, waiting for me for more than an hour....
Straight to the apartment to freshen up and let us both take a breather...
We left the walk around the city for today... Yesterday was a rainy day and today the sun made us happy and after breakfast we wandered...
I'm walking through familiar streets again, but it's like I'm there for the first time... The Catholic cathedral, bigger than ours in Vršac... The specific, colorful roof looks magnificent on the big square...
One picture with her...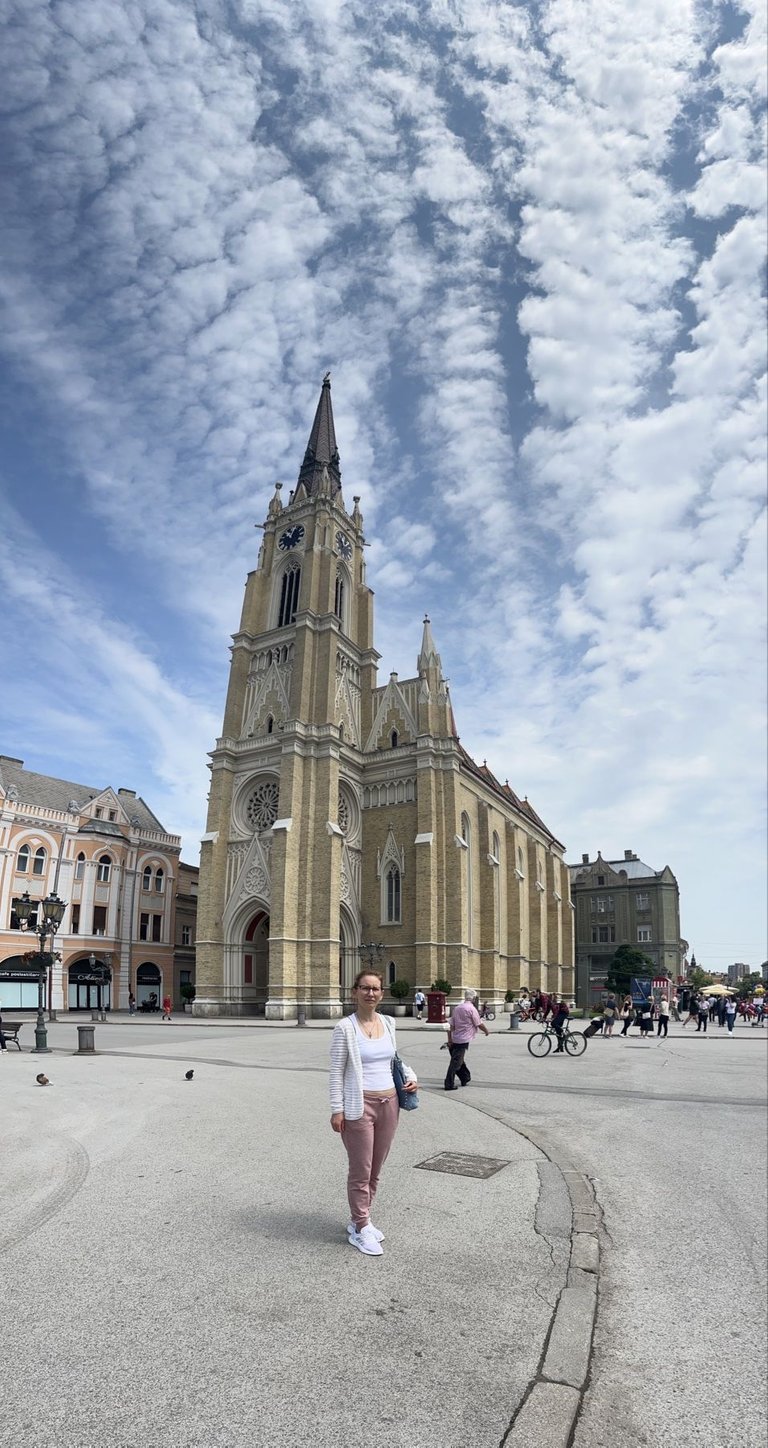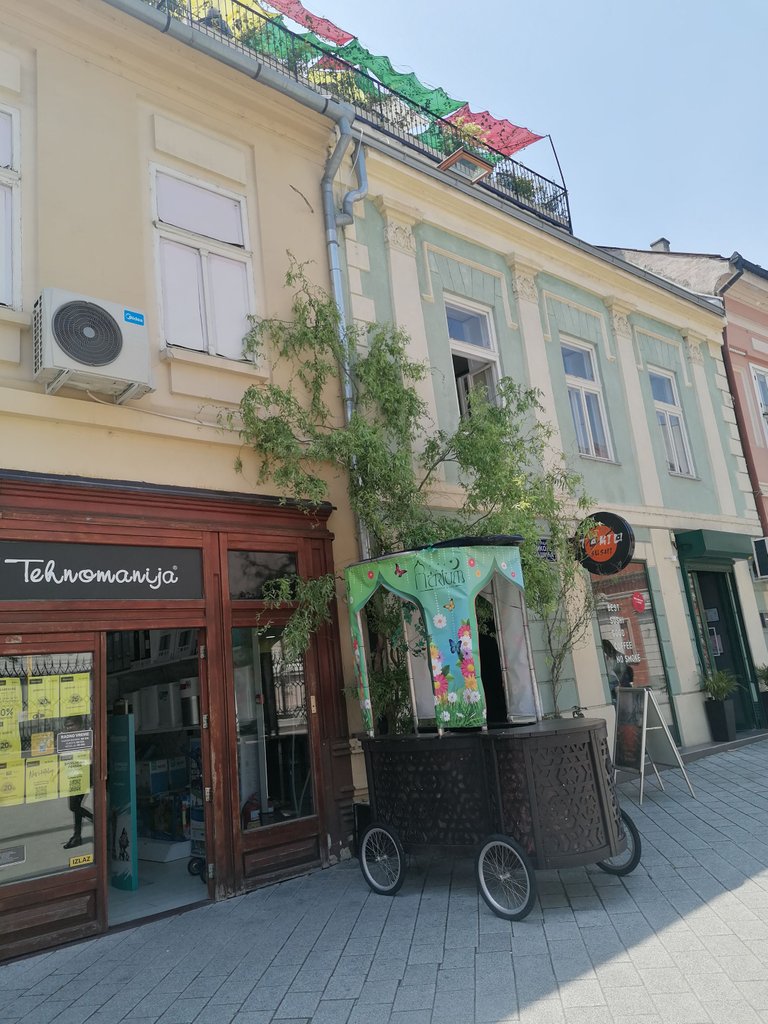 During the walk, my friend took me to a specific restaurant called Hamam... which consists of a sauna, massage... To the dining room as well as the part on the roof where it is a real pleasure to drink coffee.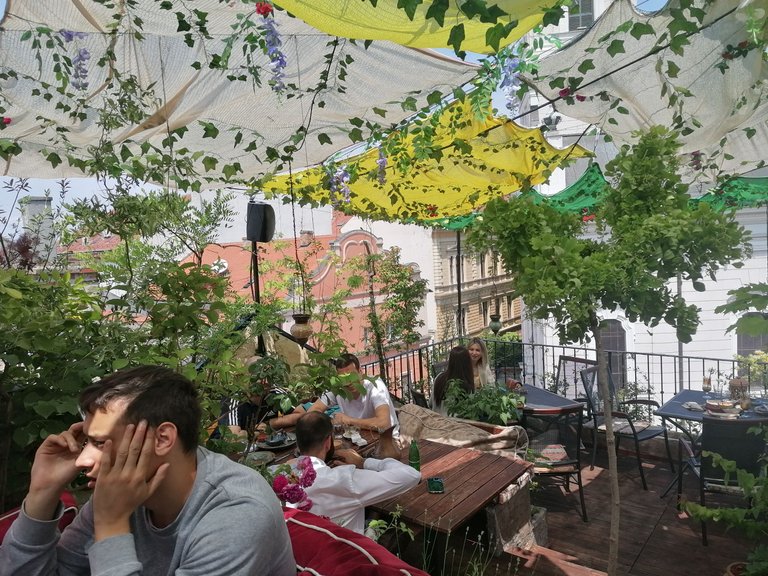 The place is decorated in Turkish style, the food on offer is also Turkish cuisine.... A place to remember...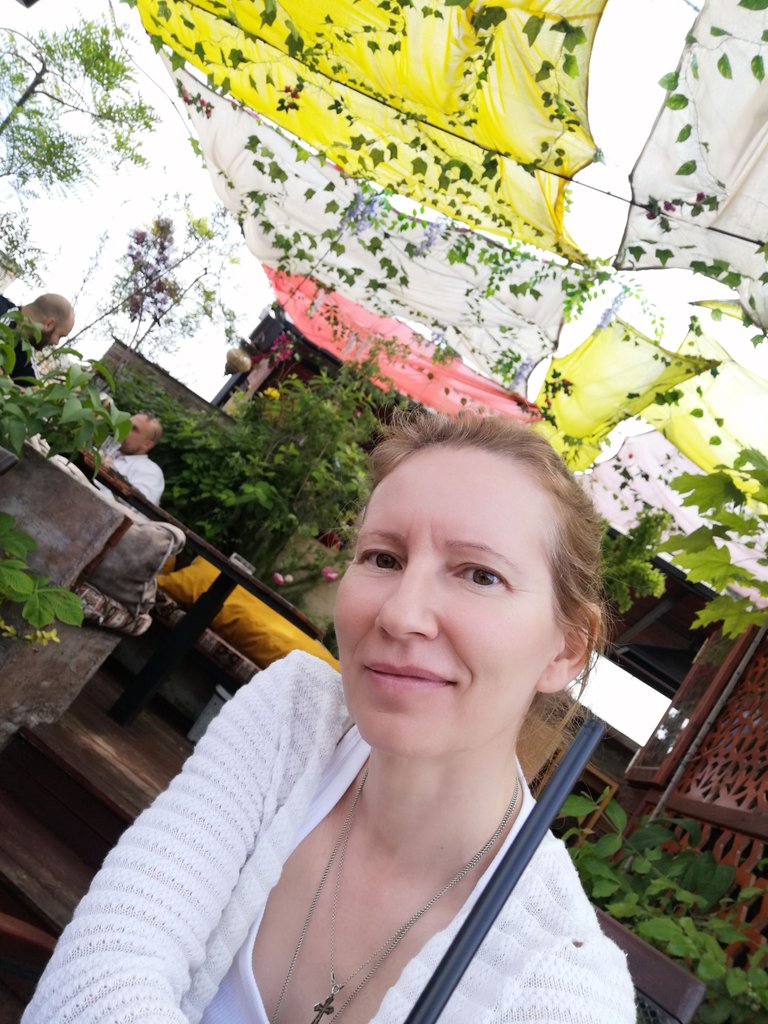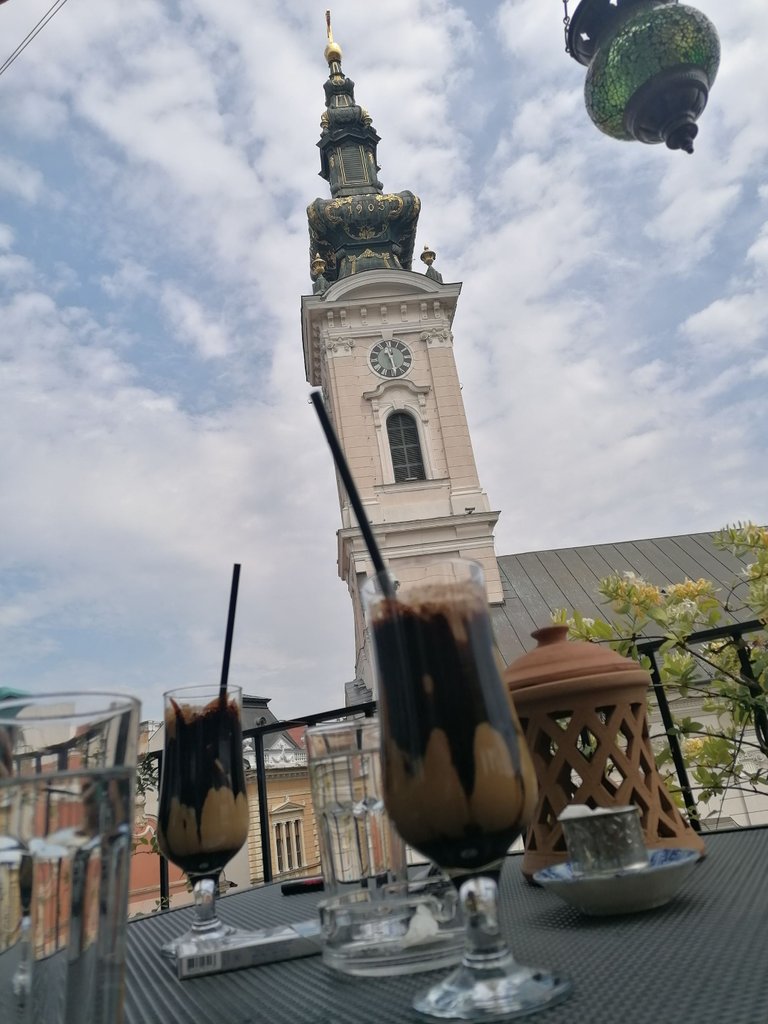 From the place where we were sitting, there was a view of the Russian Cathedral, which had a gold-decorated dome. A slightly unusual combination of east and west.. The bells ring and announce the exact time, mixed with eastern music..... As well as the ambiance that contrasts with our view...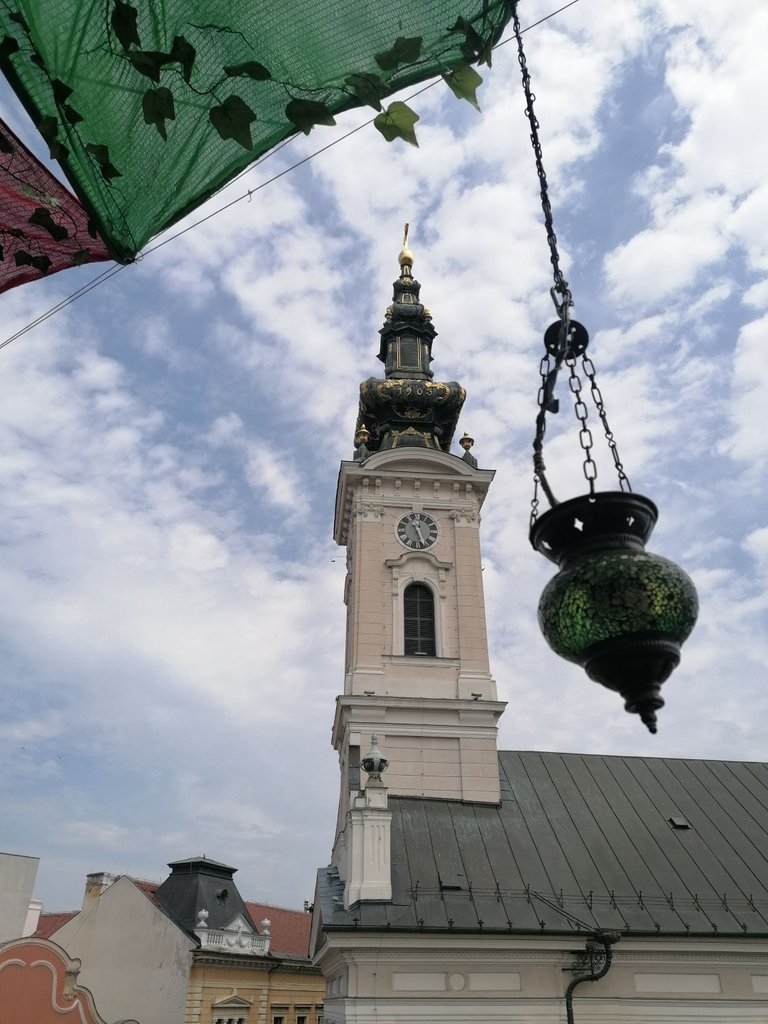 New experiences enrich us, and nothing can replace traveling and visiting new places. It is one precious thing in my life. I collect and keep them, so that I can manage to cope with the monotonous everyday life....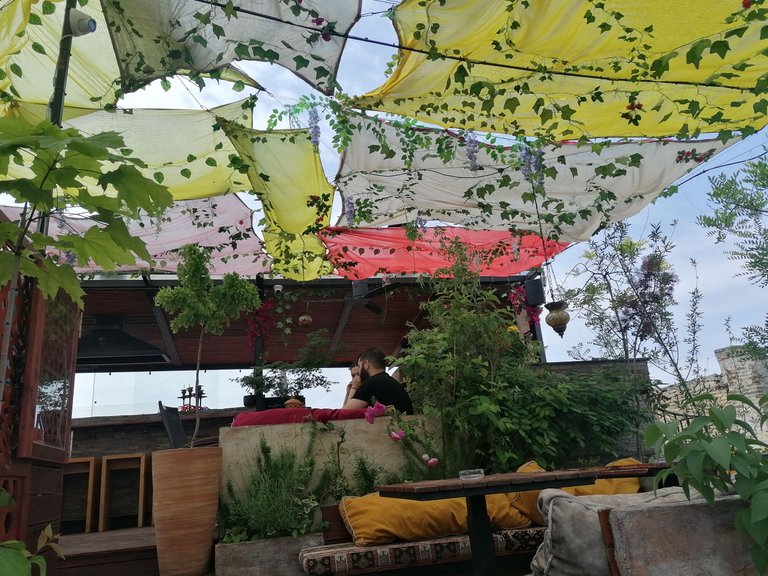 Did you like this restaurant?? Would you try coffee with cinnamon and chocolate?!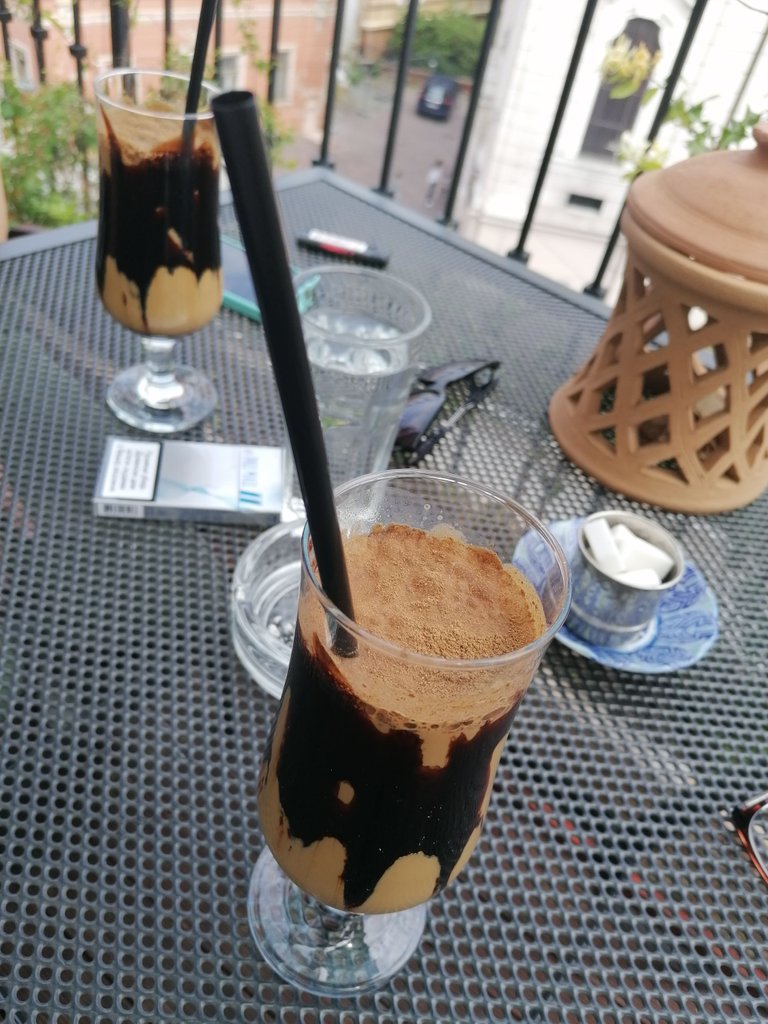 Thank you so much for visiting my blog 🥰
Have a nice evening ✨
---
---