Red mushrooms 🍄❤️🍄

Happy #Fungyfriday 🍄
My contribution to #FungiFridayby by @ewkaw 🤗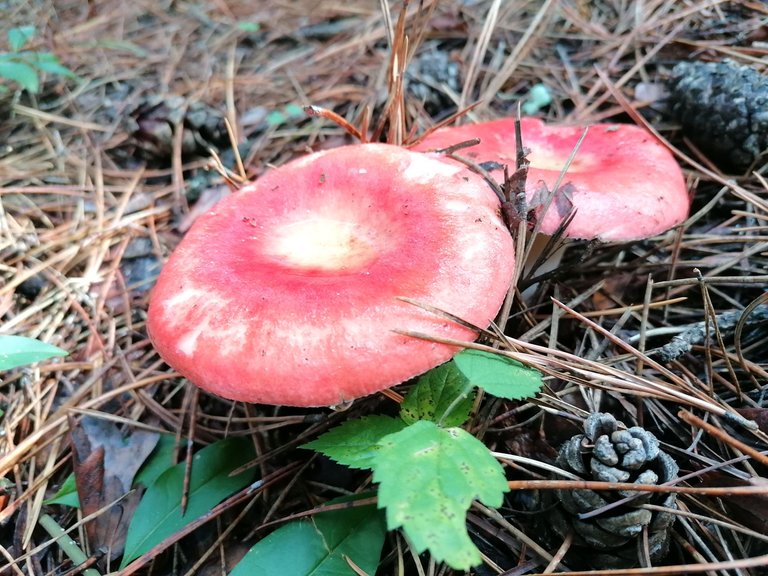 A red mushroom under a pine tree, a nickel on a carpet of pine needles...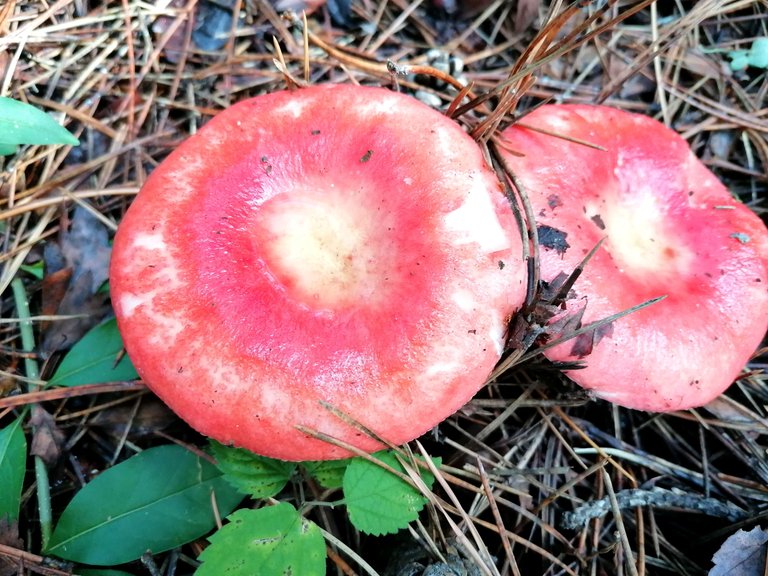 Red rose (lat. Russula rosea)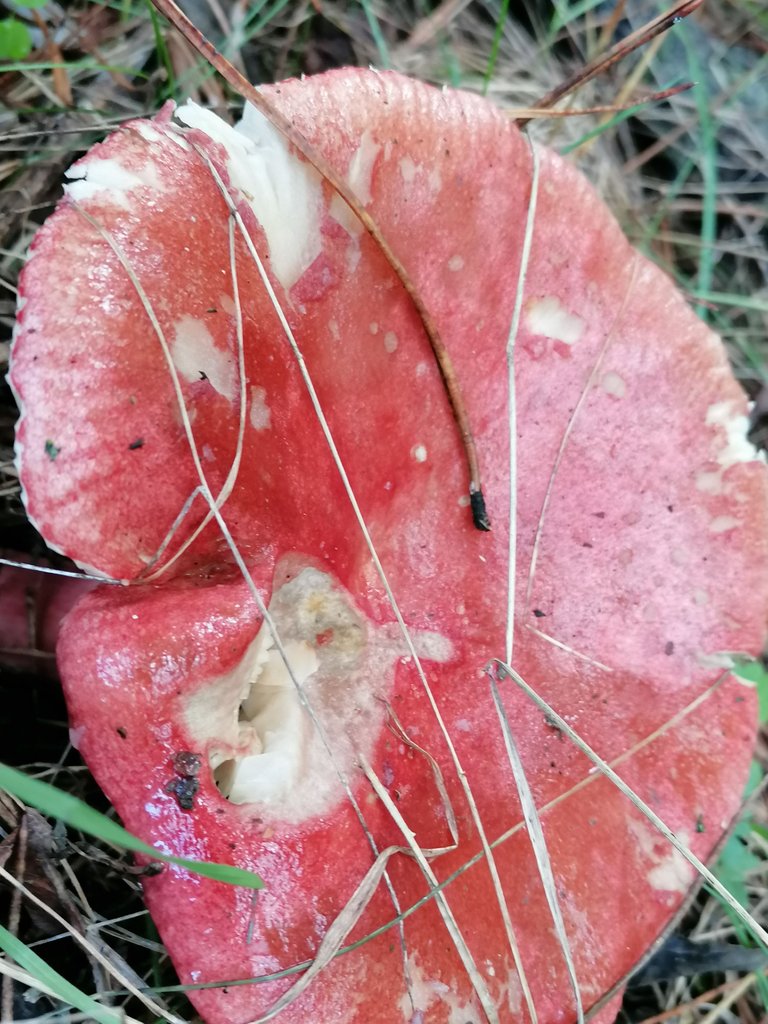 I read that it is edible but with caution. And that people with stomach ulcers and heart problems should avoid it.
Allowed amount of stored mushrooms up to 150g.
Its specific bitter taste.
The fungus grows in symbiosis with beech, although it can also be found in pine forests...
I was delighted by its specific color...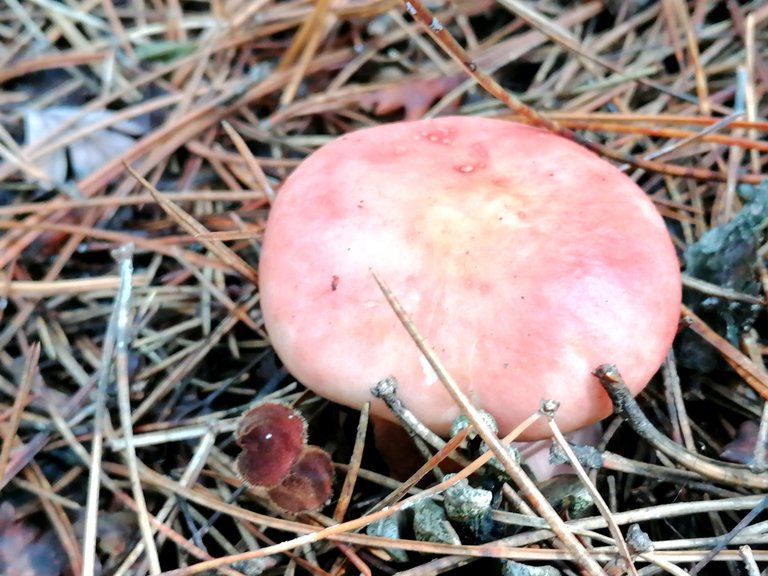 I came across a couple of places near the road we were walking on. It is interesting that when we went that way into the forest, we did not see any mushrooms. And after about an hour and a half they were there.... Some of them have just sprouted, but others have been there for some time... I don't understand how I didn't see them and I passed by them....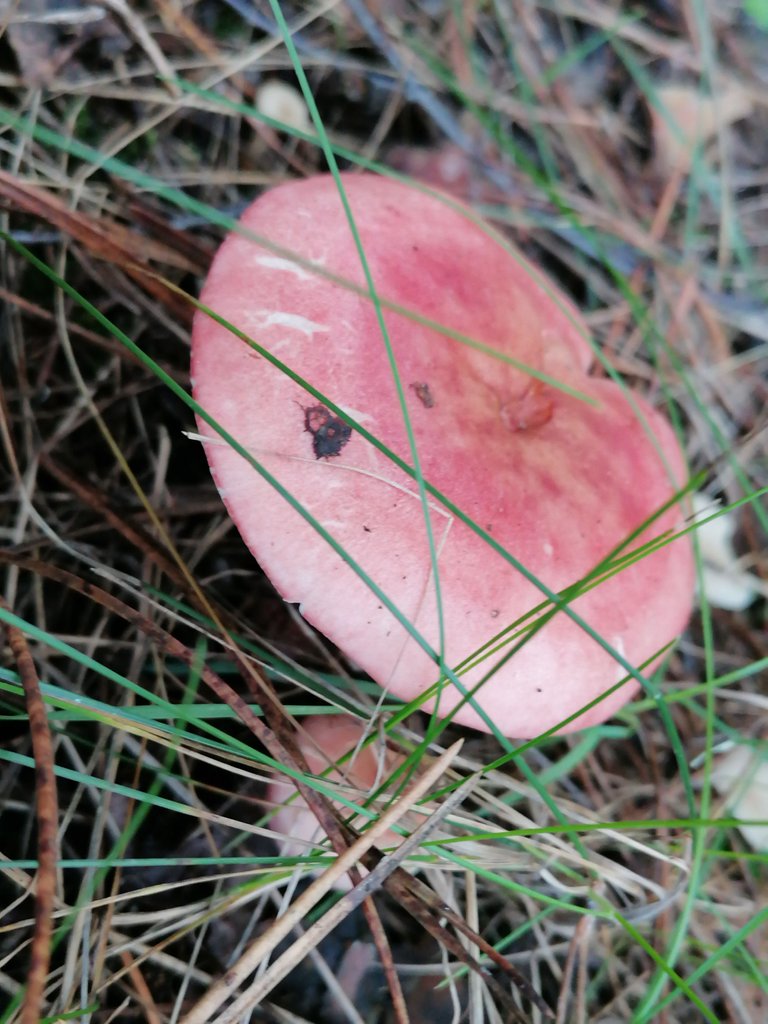 Since it has such an interesting color and it grew in several places... It was so interesting to me that I photographed it many times.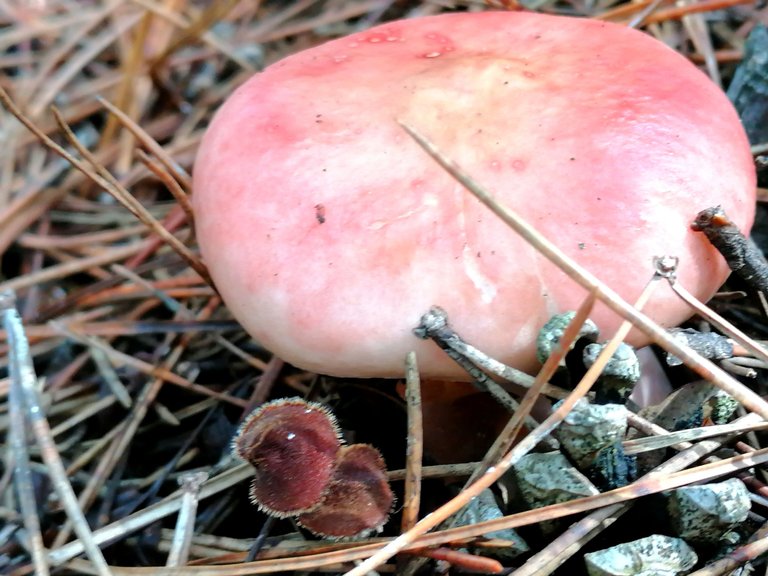 The genus Russula has many species, about 750 edible and non-edible mushrooms.
I have seen these mushrooms a couple of times in the past years... Not often and never these fresh ones that I captured this time..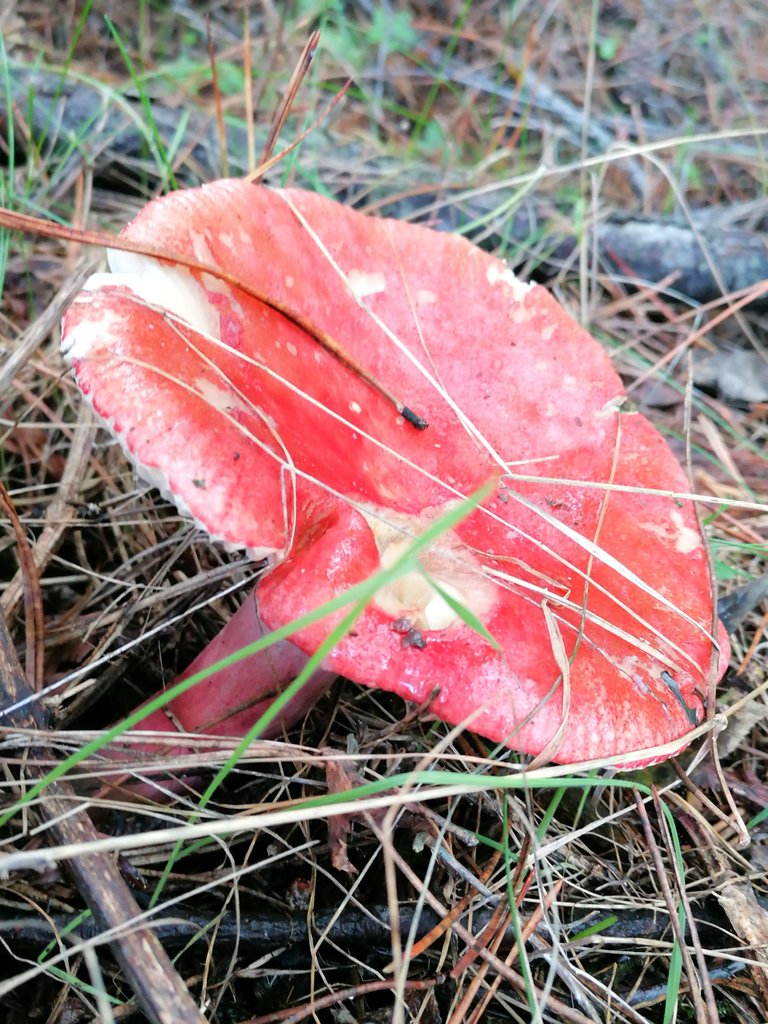 After the heavy rain, the mushrooms made their way through the grass and pine needles...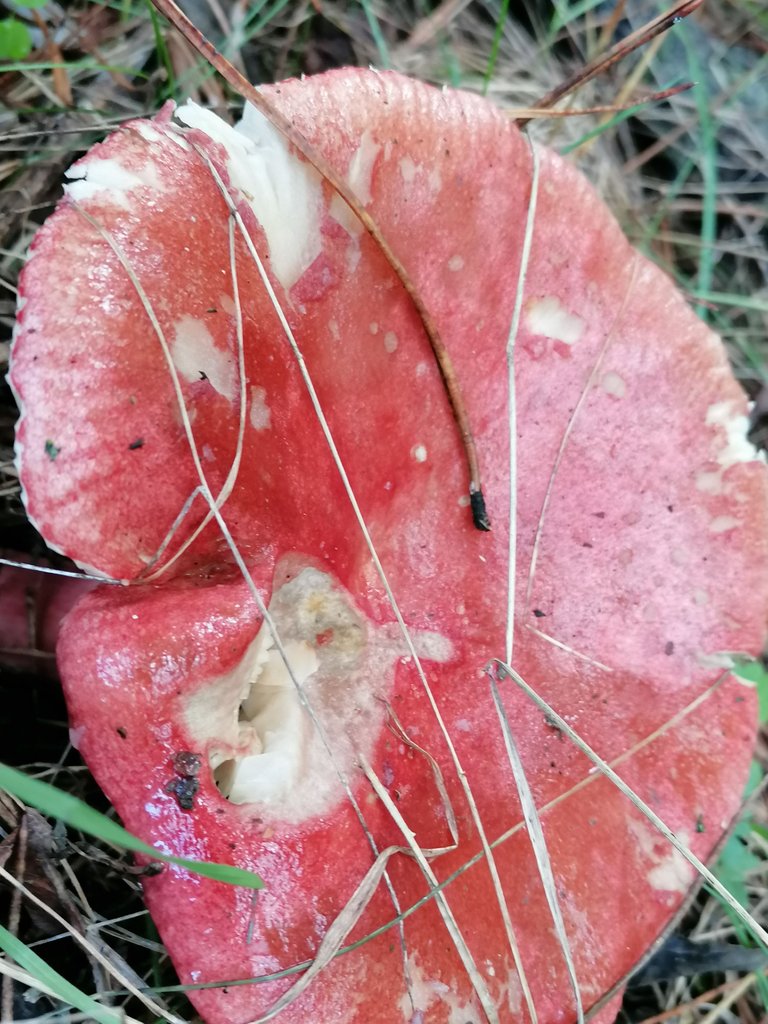 Although it was midday and there were no drops of water on the surrounding plants, but when I went under the branches to photograph the mushroom, it was wet and a little slimy... A drop of water was hanging from the hat, as if the rain had just stopped a little while ago. to fall...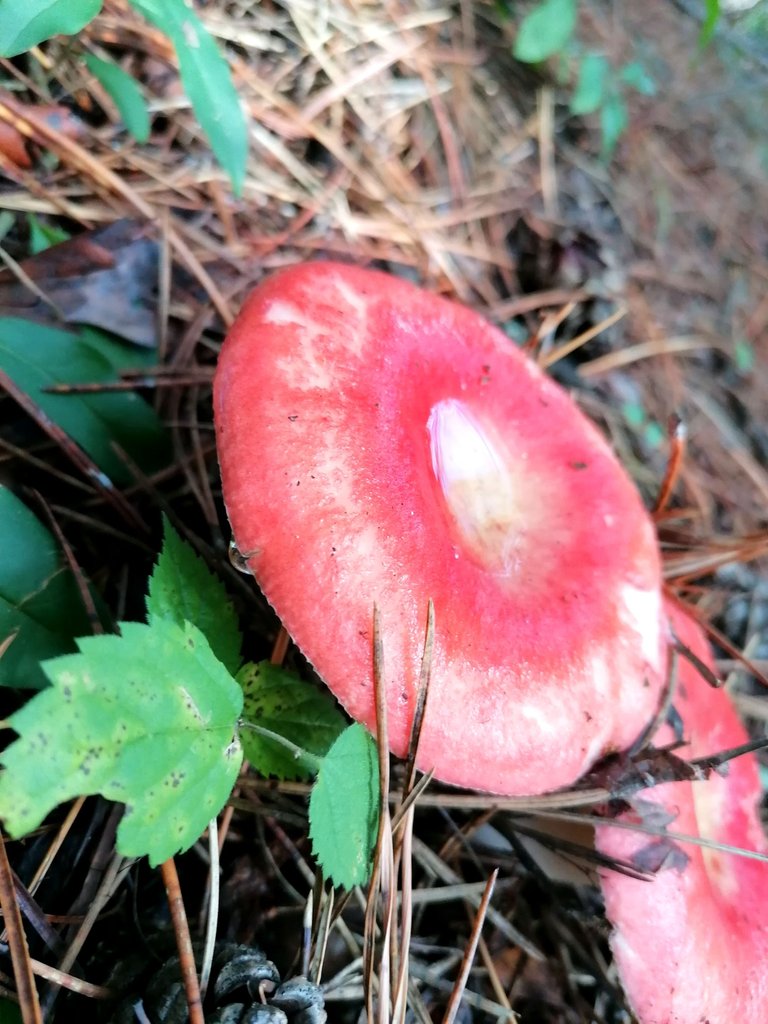 Beautiful clear red color, but it's even more beautiful in person... It was shining under the pine trees, and I just had to see it...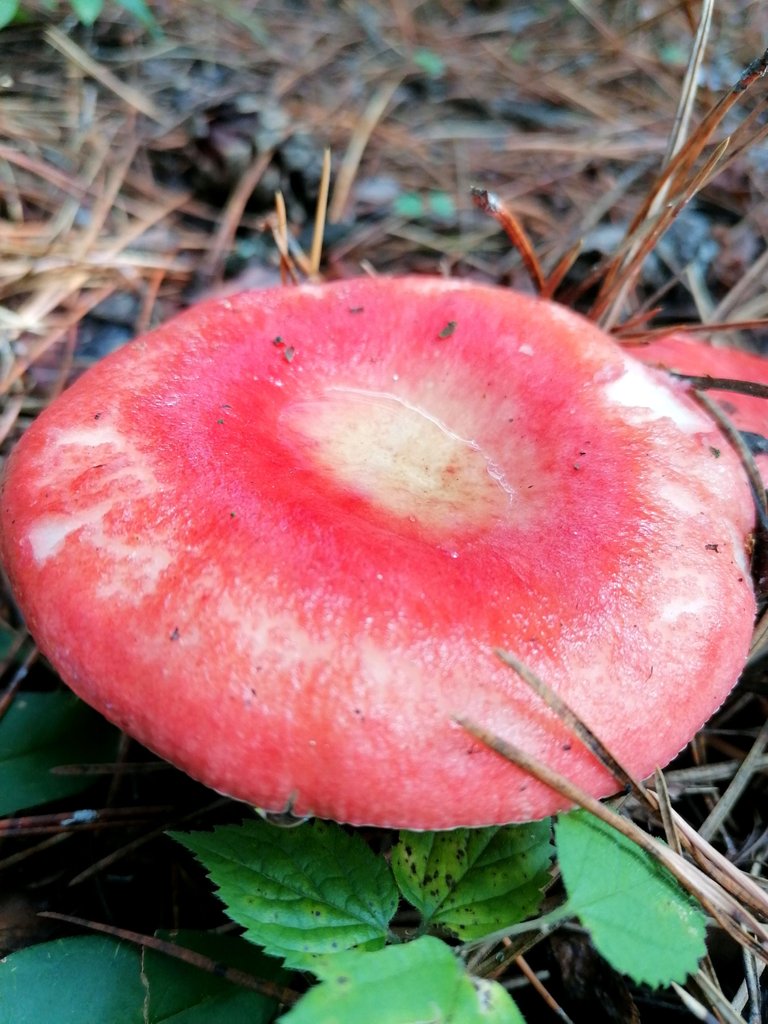 Here you see a copy that is a little older, maybe a little bitten by someone who likes to try it out.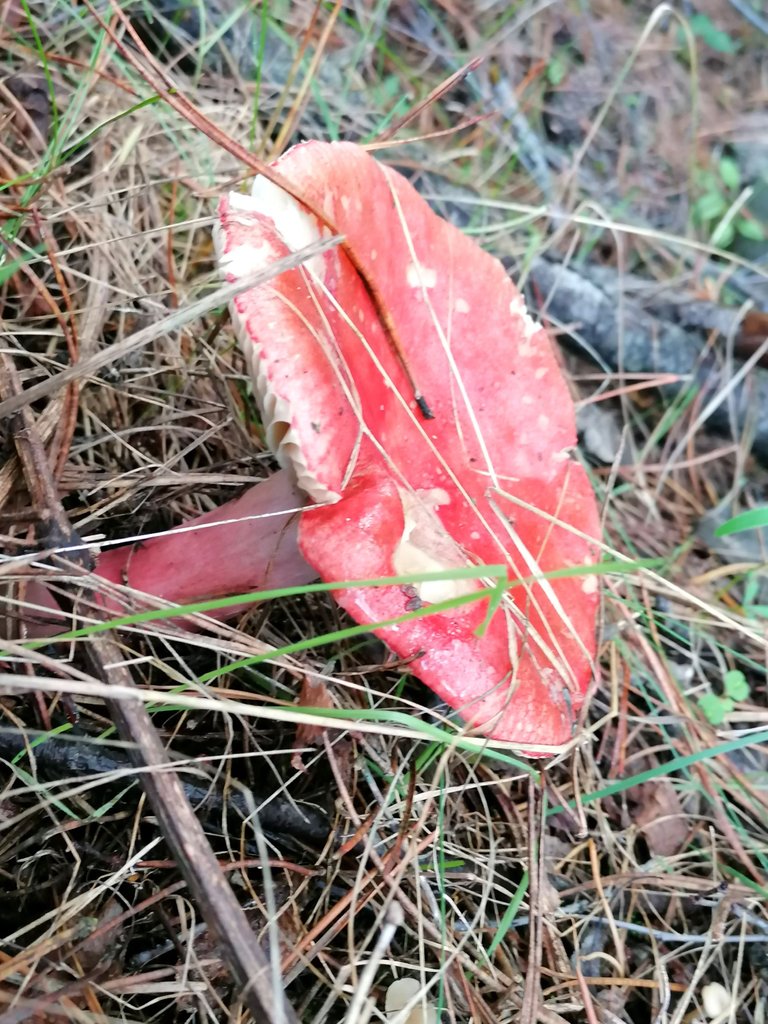 One new and one older, and that's when I noticed that while it's younger it has more of a pink shade, or should I say slightly red... Older mushrooms are much more red..
My source
https://www.agroklub.com/sumarstvo/crvena-krasnica-ljepsa-nego-korisnija/33509/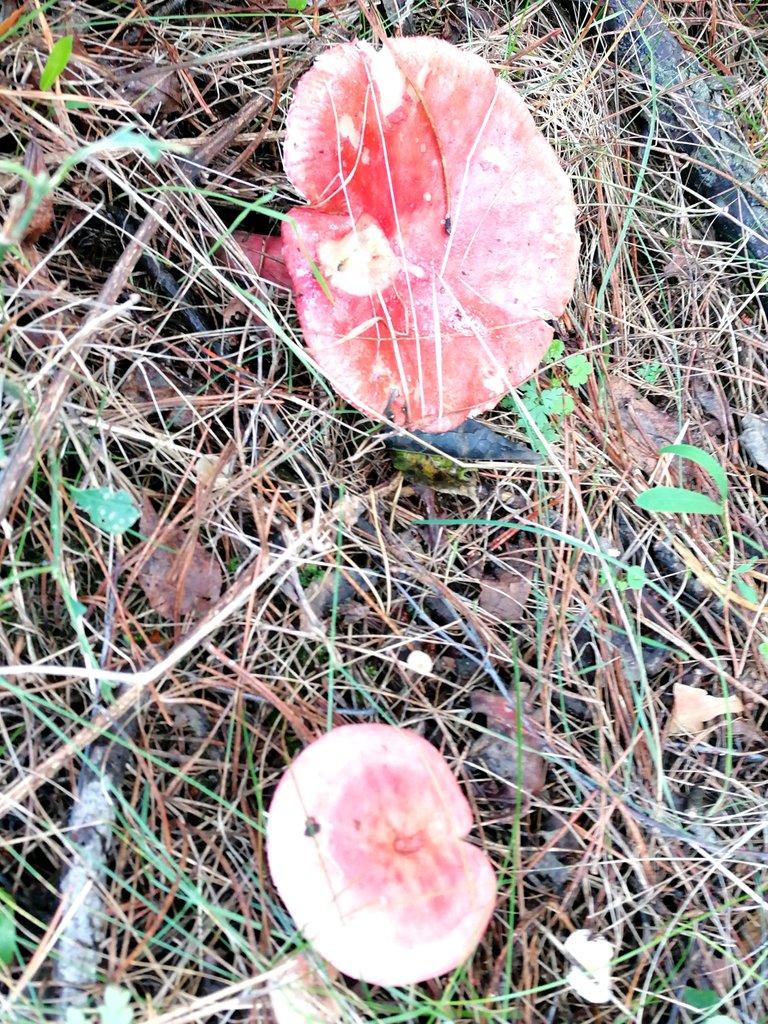 That's all for today 🤗
Thank you very much for visiting my blog ❤️
Have a nice evening ✨
---
---