Redraw And Color Sunflowers
Hello guys....
Today I will color a draw that I made some time ago, this is a draw of some sunflowers that I drew in my sketchbook. Before I just drew the sketch and this time it's time to make my sunflower colored.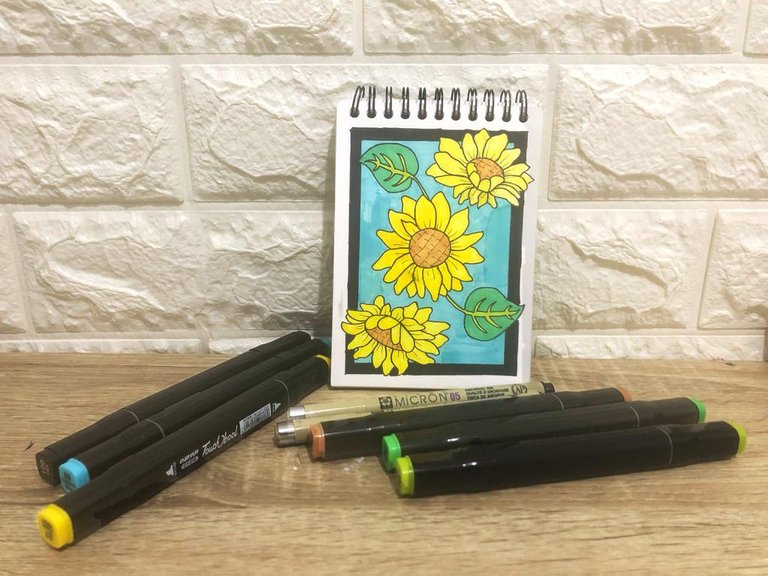 First I will prepare the tools that I will use, namely my favorite A6 sized sketchbook which has a sunflower sketch in it, then to redraw it I use a Drawing pen with sizes 0.5 and 0.1, and to color it I use alcohol marker from the Touch brand.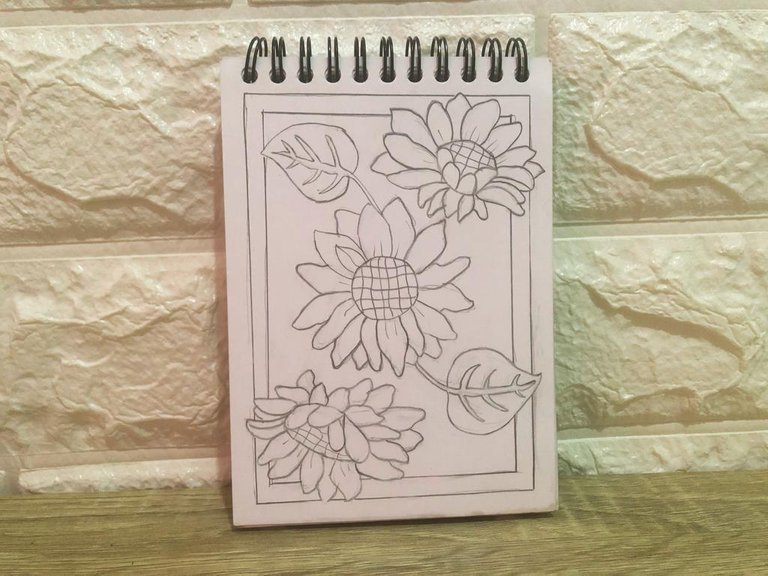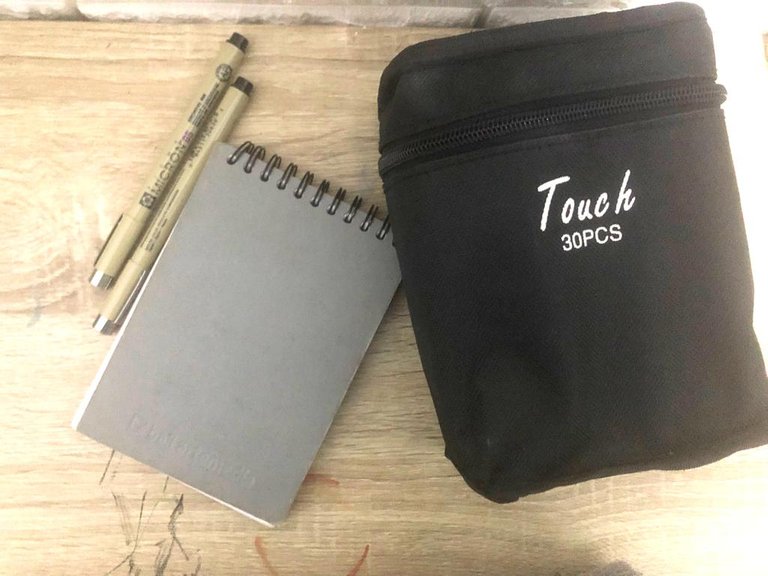 Then I'll start to redraw using a drawing pen size 0.5, draw neatly according to the sketch I've drawn. Then erase the rest of the pencil using an eraser to make it easy to color.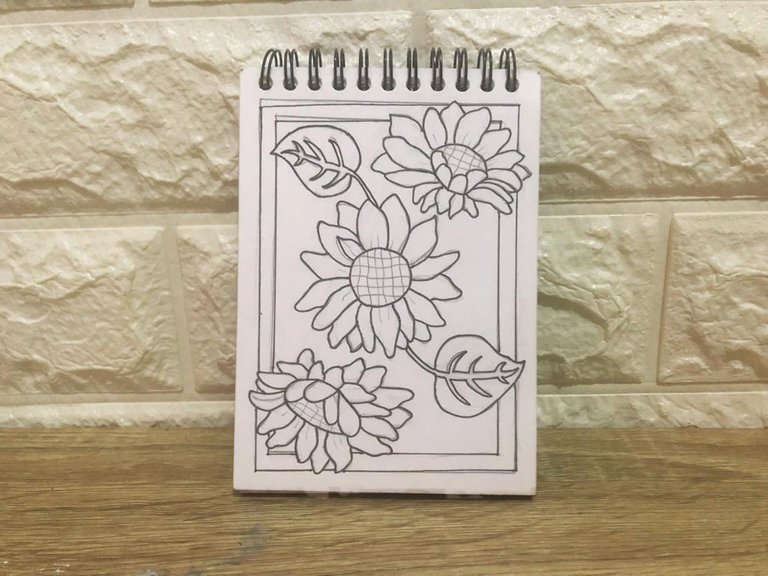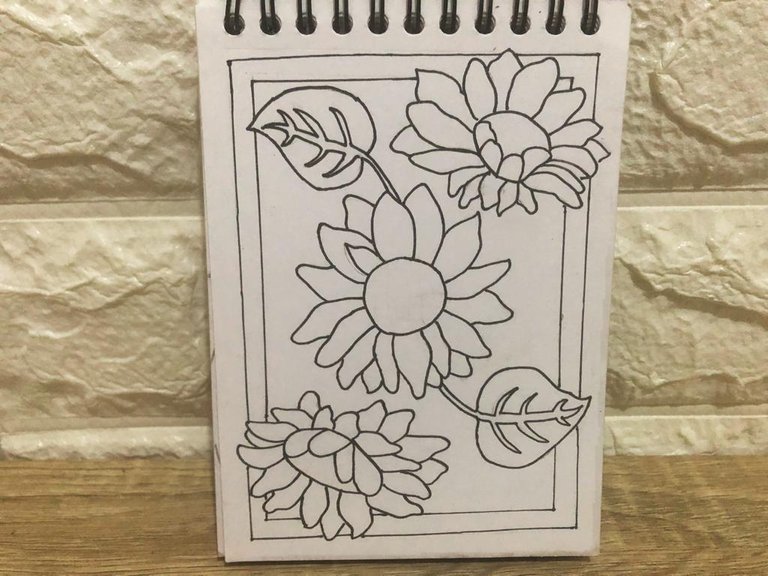 Now its time to color it, let's color it step by step, starting by coloring the petals yellow. Then color the leaves with green, the center of the flower with brown.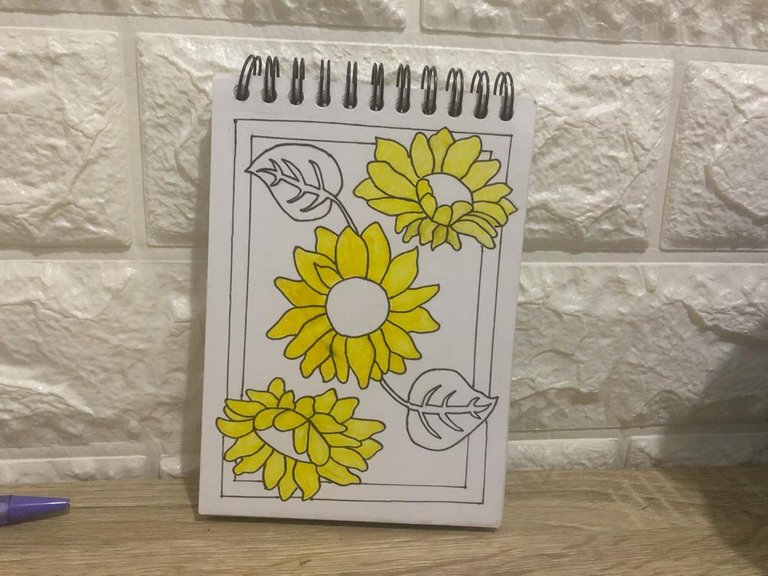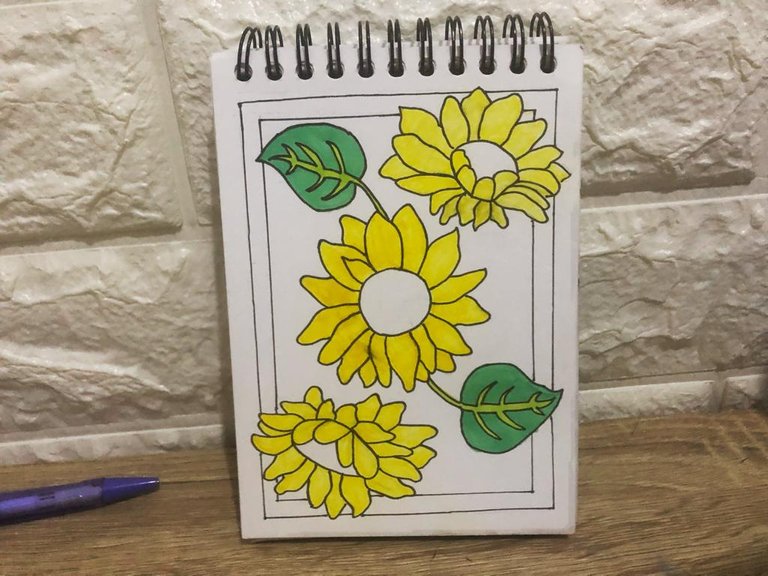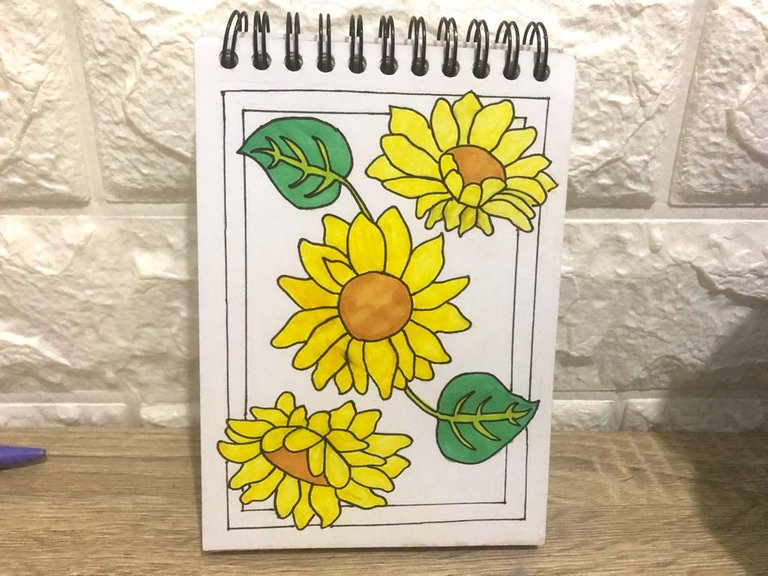 And don't forget that I will color the background and the frame, blue for the background and black for the frame.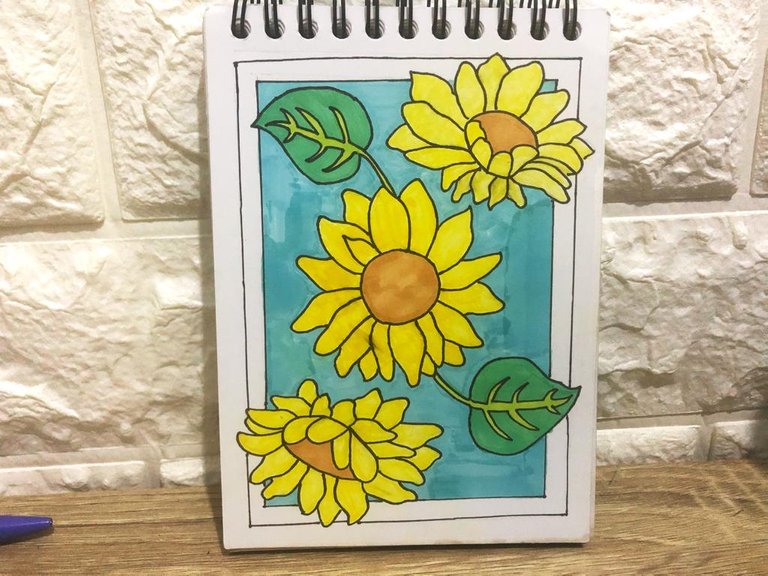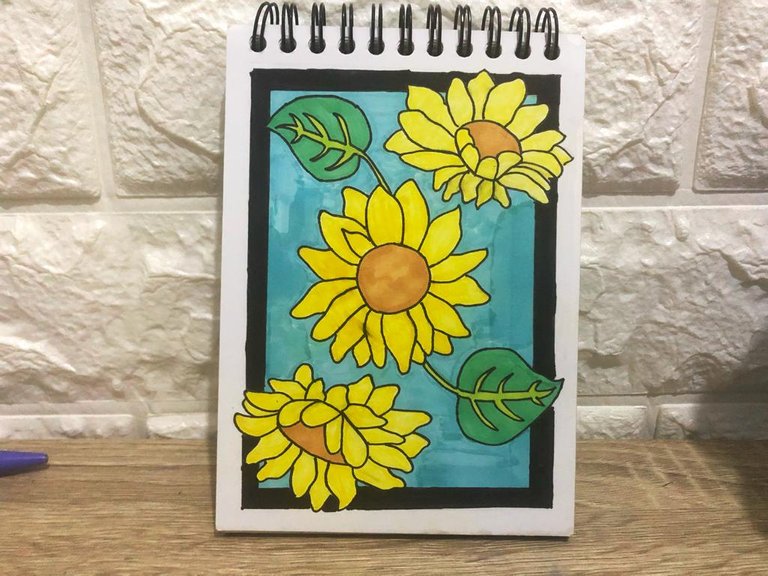 And lastly to save the results of this draw, I will draw some details of the draw using a 0.1 size drawing pen.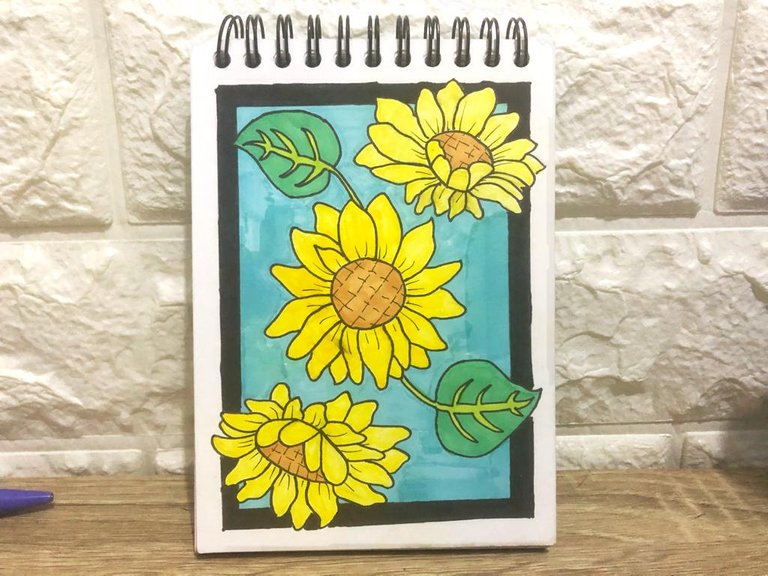 And finally i finished redrawing and coloring sunflower ki, good result.
Alright, that's it for this time. I will show again what I did in the next post.
Thank you for reading my post and don't forget to read my other posts.
---
---