Best Action-Comedy Film Of 2022? Bullet Train Review
Dear Hivers,
If you have been sleeping on this film, this is a wake-up call.
I saw the trailer for this movie months back. It premiered in August 2022 and I didn't see it.
Not until a week ago.
With all the WOKE conceptual movies going around a lot these days, I literally lost interest in seeing movies. Didn't enjoy any of Marvel's fourth-stage movies. I call them the M - She - You
But Bullet trains didn't go by the trend. It's a great action film packed filled with comedy and great action sequences and I just love it.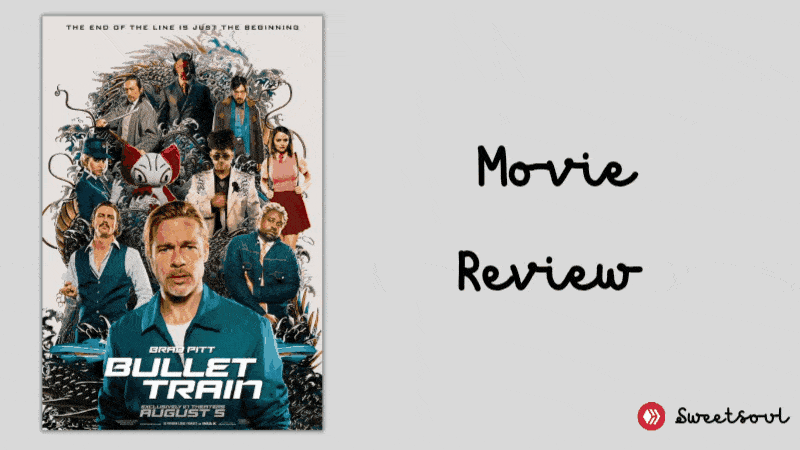 Here's a little about the movie:
---
About the movie:
The story takes place in a bullet train careening across Japan.
Brad Pitt stars as a former assassin (codenamed: Ladybug) hired to onboard the train and steal a briefcase. He's replacing another assassin who became unavailable at the last minute, and he refuses his handler's advice to carry a gun because he just got out of anger management and has renounced killing.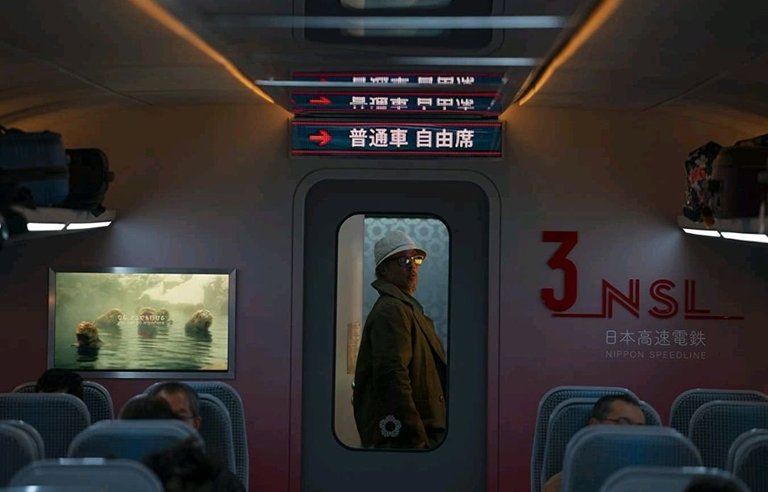 Source
But Ladybug is cursed with appalling luck. And it turns out that the whole train is packed with hired killers, extravagantly armed with guns, swords, grudges and a selection of toxins, all of whom seem intent on killing each other.
The movie is filled with a great sense of humour and quite a twist.
Brian Tyree Henry and Aaron Taylor-Johnson starred as brothers called Lemon and Tangerine (yeah, like the fruit). They were assassins who had gone from mission to mission racking up a body count and now find themselves on the train protecting the briefcase and escorting the son of a terrifying crime boss known as the White Death.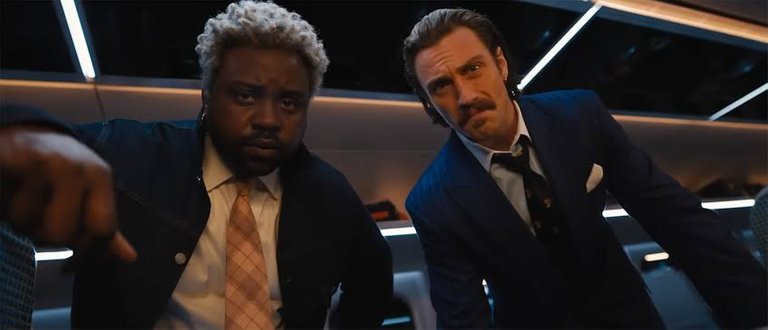 Source
It turned out, the reason everyone was on the train in the first place was the White Death.
Then there is Joey King, who starred as the schoolgirl who goes by the name Prince. She comes off as an innocent bystander but she turns out to be deadlier than a lot of persons on the train. Her acting and gestures were phenomenal.
---
Casts
The movie was sure rich with casts.
Brad Pitt was phenomenal in his role.
Pitt plays his character like an affable golden retriever that has swallowed a self-help manual
Joey King was another phenomenal actor.

Source
The identity of the White Death was only revealed towards the end of the movie and trust me — you wouldn't expect it. You also don't want to go googling it out 🤗.
---
My thoughts
With all the wokeness flying around, I'll consider this film perhaps the best action film of 2022.
I enjoyed the twist and the action scenes as well as the sense of humour. It also had this sort of surprising element that kept me locked on all through the film.
The cinematography was great. I got to find out a lot was done with CGI but it still looked great nonetheless.
I'll rate it an 8/10
---
Have you seen the movie? What are your thoughts on it?
---
For more reviews:
---
---