I Made A Dress For My Baby Niece 👗 — DIY Process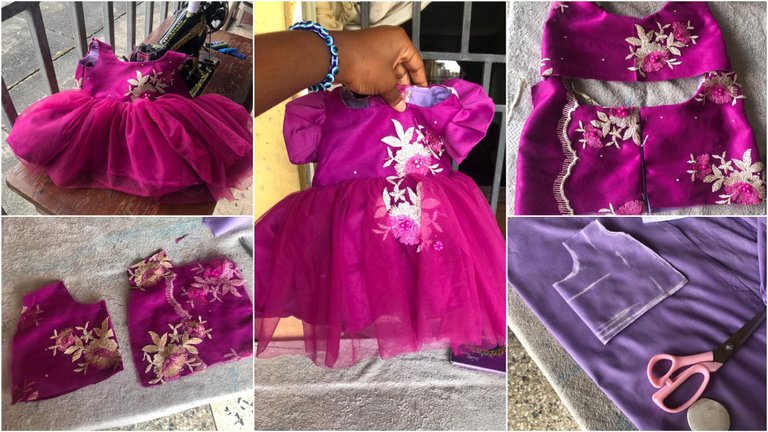 Dear Hivers,
In the past couple of weeks, I have had my hands pretty occupied with making dresses for a lot of my family and friends.
My sister had given birth to a beautiful baby girl just a little less than 2 months ago and I couldn't help but think of making a dress for her.
The long 8 months of academic strike in the country was called off recently and I have to find my way back to school. But I wasn't going to do that before making a dress for my beautiful niece.
In this blog, I'll like to show you the dress I made and some of the step-by-step process.
---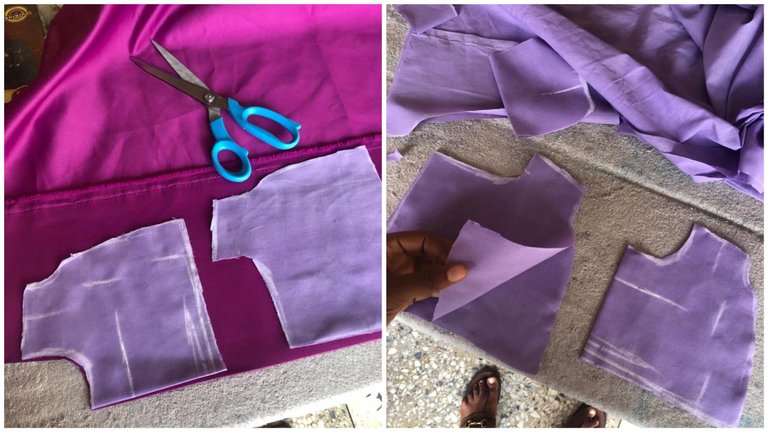 So I started by cutting the material, following the baby's measurements, I cut it on the lining.
It was an interesting experience and a little tricky as I had never made a dress this small before.
---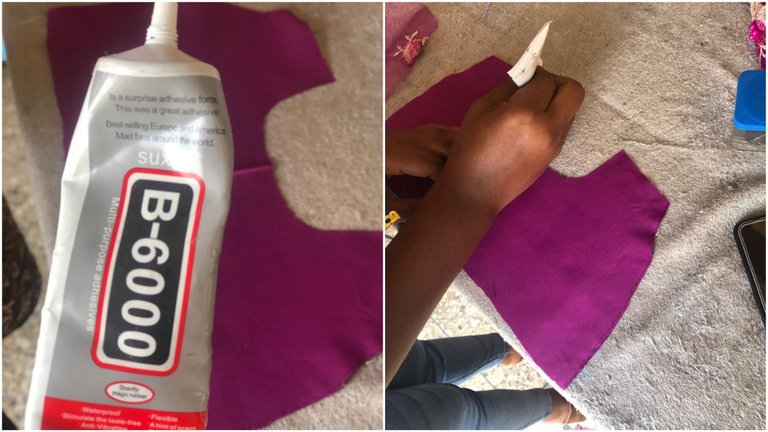 B-6000; is one of my favourite clothing gum. I used it to attach the bridle to the lace so it has a firm grip together while I sew. Since the dress is small, it is easy to shake off while sewing.
---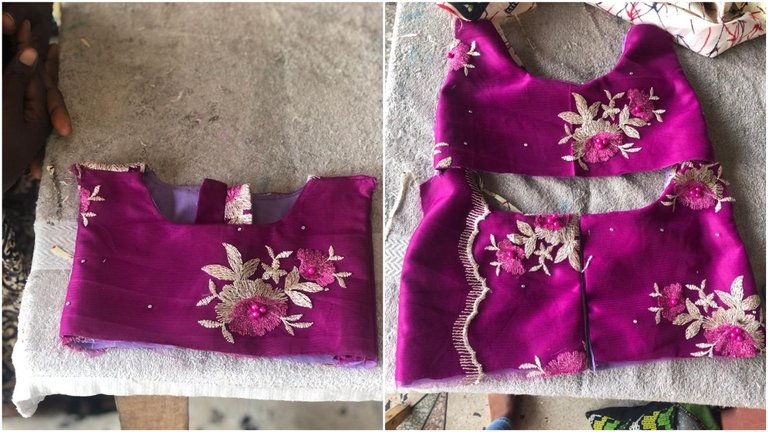 Here's how it looked like after I joined the front to the back
---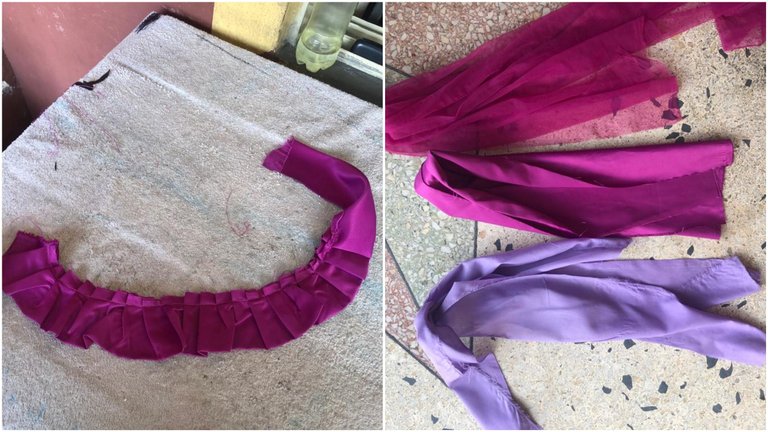 So I'm pretty much done with the upper part of the dress so here, after measuring and cutting the bridal and lining — I'm making gathers for the bottom part of the dress.
I used two inches bridal folded to make plints for the sleeve. I made the plints before attaching them to the gown.
---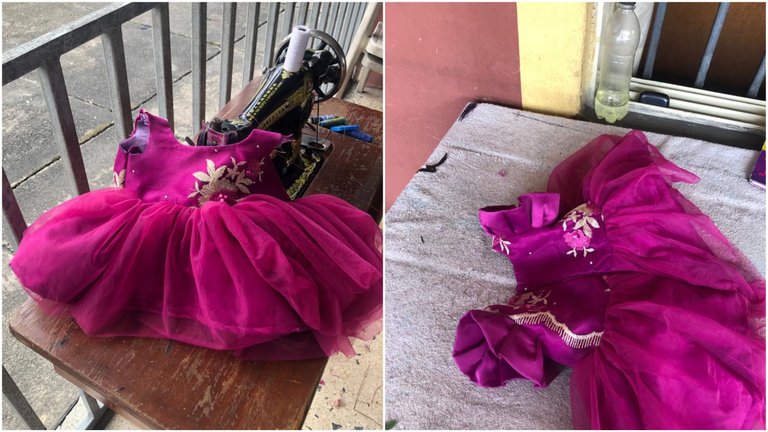 I sewed it all up, joined the top to the bottom and got my baby's dress done.
---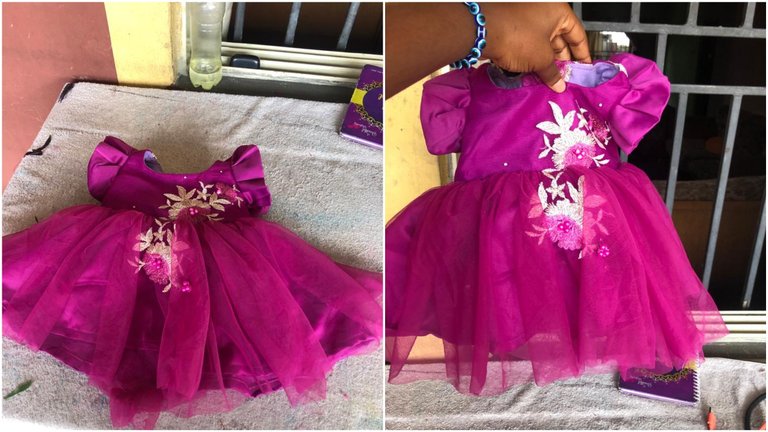 I'm pretty nervous and hoping the dress looks great on her. This is my very first time making a baby's dress but in general, I'm pretty satisfied with the outcome.
This is surely just the first of many dresses I would make for her so, hopefully, I get to share them all here on Hive.
---
You like this blog?
You may also like to see the dress I made for my cousin here
---
There's something I love about sewing in general: from time to time it takes you to unchartered territories and you have to learn to improvise.
Every new dress or new design you try to make, you learn something new. Most times, you'd have to figure it out — that's surely why I aspire to become a true fashion designer.
I figured what truly differentiates a regular seamstress and an actual fashion designer is an ability to think outside the box. The courage to walk on unchartered territories and discover new concepts.
I started learning to sew well over 7 months ago and that was when I realised that I could do anything and everything and I know you can too.
---
Whatever journey one chooses to embark on in life requires a good amount of courage to succeed. But not everyone is born courageous, sometimes life and circumstances make people lose belief in themselves — this is why I have a series called True Bravery Here on Hive; here I share stories that give you countless reasons as well as inspire you to be courageous.
You can check out all episodes from the series here:
---
PS: Some of the terminologies I used in explaining the dressmaking process might not be the actual term.
Thank you for reading! ❤️
---
---