True Bravery #5: A True Rag To Riches Story
Dear Hivers,
Welcome back to another episode of True Bravery Series; A Hive exclusive series where I share with you stories that will inspire you to be courageous!
Many of us probably know Oprah Winfrey; popularly known as the queen of all media television icon, she is a top show icon, businesswoman, and philanthropist...
She became a millionaire at the age of 32 and a billionaire before the age of 50.
But her story wasn't all rosy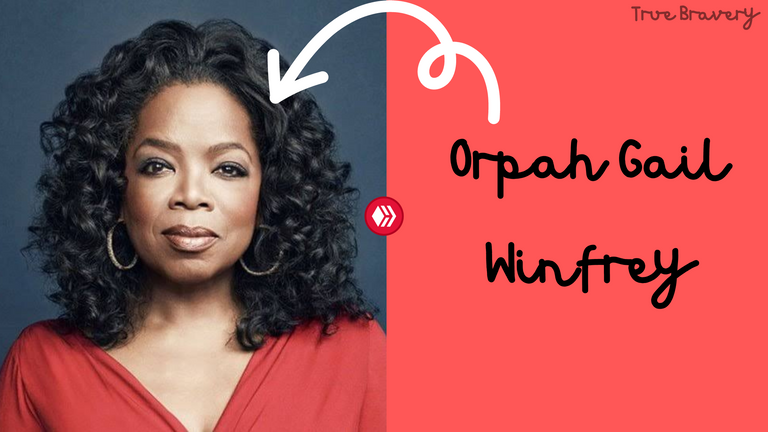 What most of us do not know though is her humble beginnings; the challenges and struggles she dealt with that forged her to be the formidable woman she became.
As usual, I hope you can draw inspiration from her story.
---
About Oprah Winfrey
Oprah was born on January 29 1954 in rural Mississippi, USA. She was born into extreme poverty.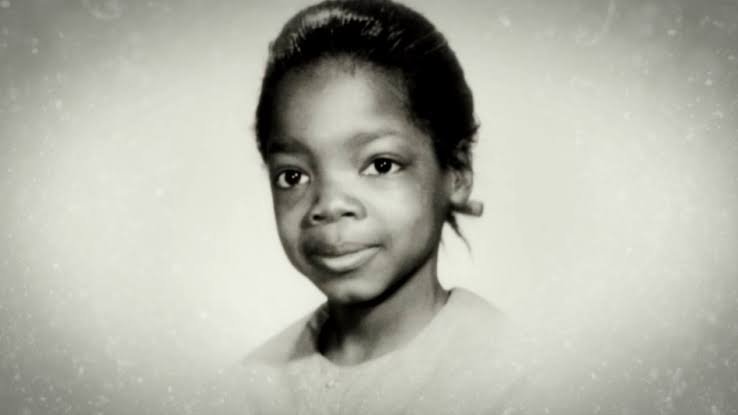 Oprah's mother was only a teenager at the time of Oprah's birth and her father wasn't in the picture at the time.
She lived with her grandmother until the age of six and she often had to wear potato sacks as dresses, for which other children made fun of her.
Her grandmother taught her to read at the age of 3 and took her to the local church, where she was nicknamed "The Preacher" for her ability to recite Bible verses.
When her grandmother became ill when she was 6, she was sent to live with her mother in Wisconsin. Her mother, Vernita Lee, was a housemaid and was less supportive and encouraging than her grandmother had been, largely as a result of the long hours she worked as a maid.
Oprah was sent to live with her Dad temporarily in Nashville, Tennessee due to her mother's incapability to raise her.
As if the hardship and suffering were not enough
Oprah was molested as a child. And it started when she was as little as nine years old. First by her cousin and then by a family friend. She suffered years of abuse and at the age of 13 decided to run away from home. She became pregnant at age 14 but the child was born prematurely and died shortly after birth.
---
Vision
Oprah believes that international thoughts have the power to shape your reality. Oprah encountered many challenges at the beginning of her career, many thought she was too emotional or too empathetic. But what many saw as her weakness she saw as her strength.
She struggled with suicidal thoughts. The words of her father: " I would rather have a dead daughter than the one who shames the family plays in her head all over again".
She admitted if it was in this era of social media she would have killed herself as she wanted to do it but didn't know how.
After her son died, Oprah approached her life with a renewed focus. She decided to turn her life around!
---
In high school, she began working at a local radio station and earned a full scholarship to Tennessee State University where she studied communications.
At age 19, she was called out of class by a CBS affiliate who had heard her on the radio. She was given a job as a news anchor on the Nashville station. Making her the youngest and the first African-American female news anchor nationwide.
But the struggles didn't end there...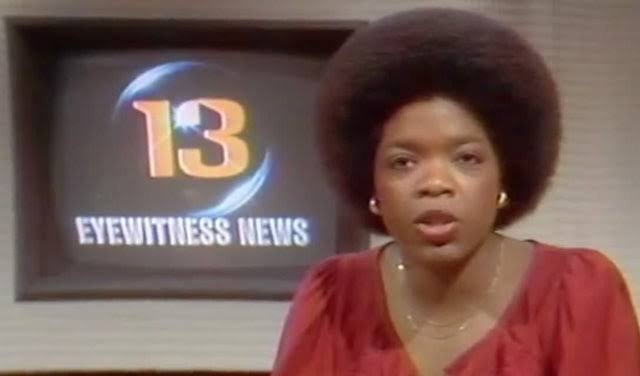 Oprah anchoring in Baltimore | Photo Source
---
At age 22, Oprah moved to Baltimore to co-anchor the 6 o'clock news on a local station. She was fired just 7 months after accepting the job. She was told she was too emotional in her reporting and wasn't fit for television news.
But of course, she didn't let this discourage her!
She said that every time she felt discriminated against, marginalised or put down, she always herself: It won't be long.
---
Succes
After taking a couple of low-profile jobs, Oprah moved to Chicago in 1984. There, she took over a morning talk show with a very poor rating. Within months, Oprah transformed the show and it became the highest-rated talk show in Chicago.
Where others saw failure, she saw opportuned
She went on to sign a syndication deal to make the show national and this is what led to the creation of the Oprah Winfrey Show which debuted in October 1986.
Soon enough, the show became the number 1 daytime talk show in the whole US.
Oprah went on to become a millionaire at the age of 32 after negotiating ownership rights to the program and starting her own production company.
Less than 10 years after starting the show, her net worth was $340 million and she was the only African American included on Forbes 400 list.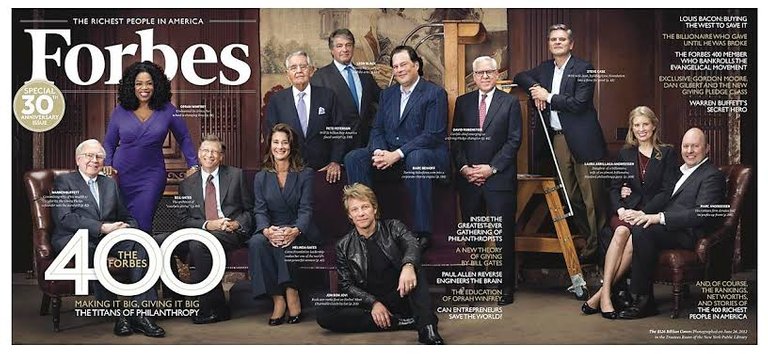 Source
---
By the year 2000, her net worth went up to $800 million making her the richest African American of the century.
Following the success of her show, Oprah ventured out into other areas. She launched Oh: the Oprah Magazine which has brought in more than $1 billion in consumer revenue.
She also wrote several bestselling books and was featured in some movies.
At the age of 49, she was listed for the first time on Forbes' list of the world's billionaires. Making her the first black female billionaire.
---
The Lesson
Oprah's story shows us that no matter what we go through and what obstacles are in our path, we can be successful as long as we are intentional and focused.
Use all the doubts and criticism of others to push you forward on your path to greatness.
Thank you for reading!
---
More from True Bravery Series:
---
---