Birds Wants to Freedom🕊️ ✨
Assalamualaikum to my friends,
Hope you are all fine 💕 and I am also good 😊 Alhamdulillah 😇
Today's sharing my hand drawing of a birds with cage.
I draw two birds sitting in cage. Birds colour is blue and cage colour is green.Then I draw the wall and stem leaves.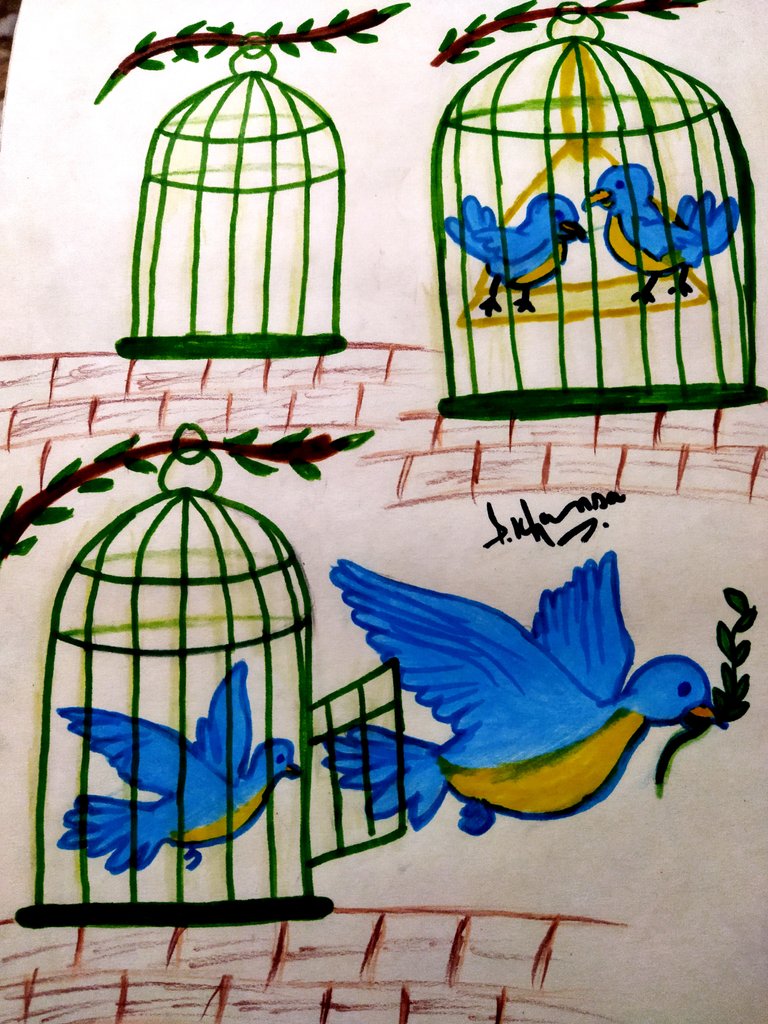 Birds wants to freedom. They wants to free fly but,when birds are in cage so didn't fly and no desire.
Therefore, we do not want the birds to remain in captivity. Birds should be free. Birds also want to fly from one place to another. They are free-spirited.
In one picture the birds are caged and in the other picture the birds are flying
Step1: I draw a cage and then draw birds.
3 pictures in one collage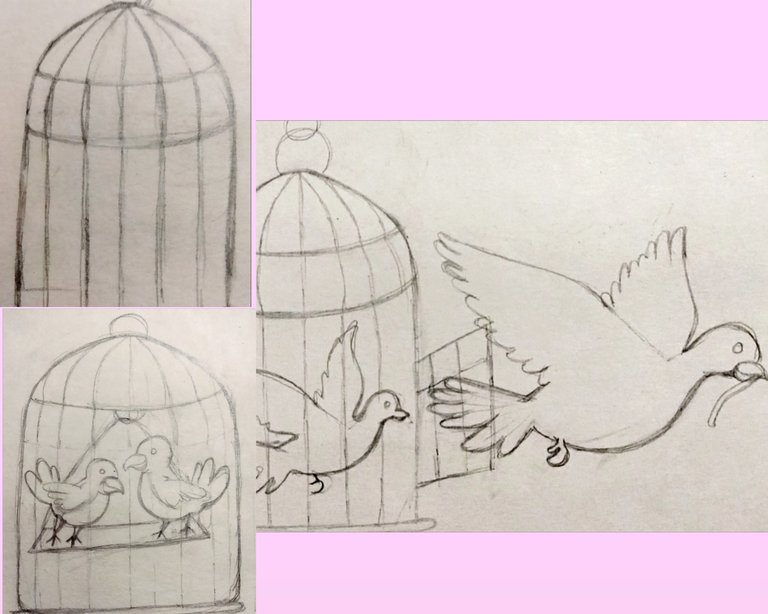 Step2: Then I trace with colourful Marker and remove pencil mark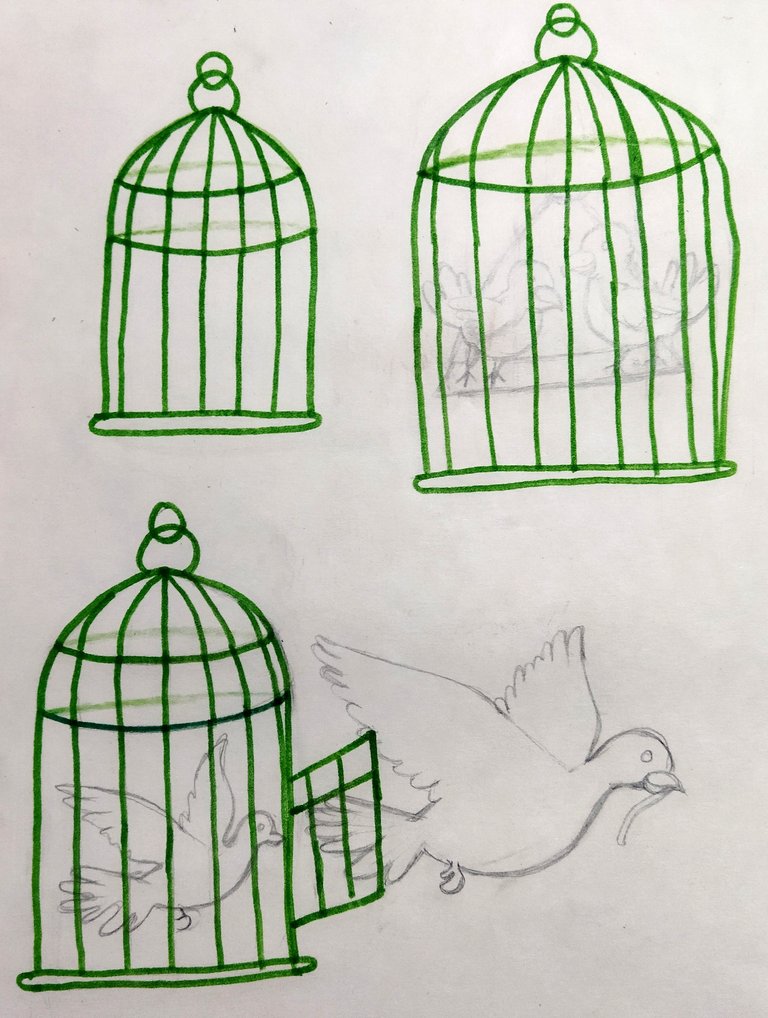 1st green marker on cage and then secondly blue marker on birds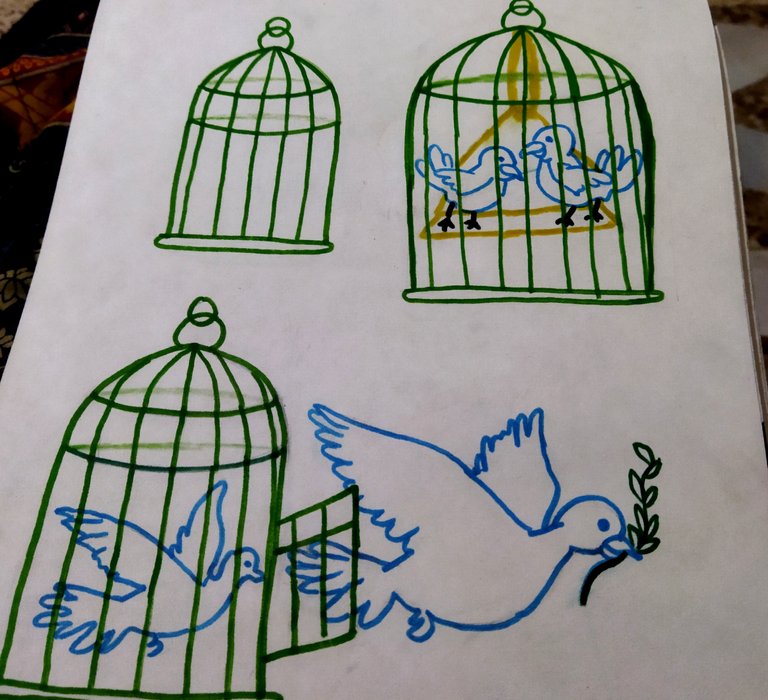 Step3: Then I start the colour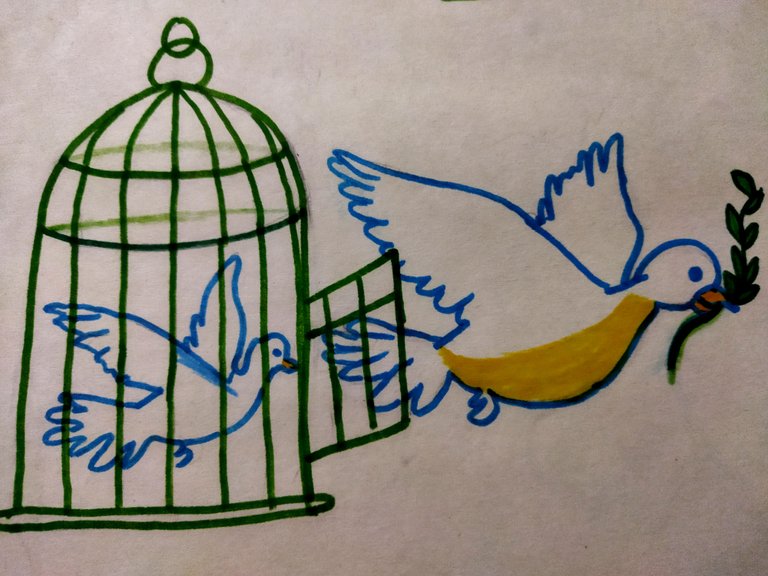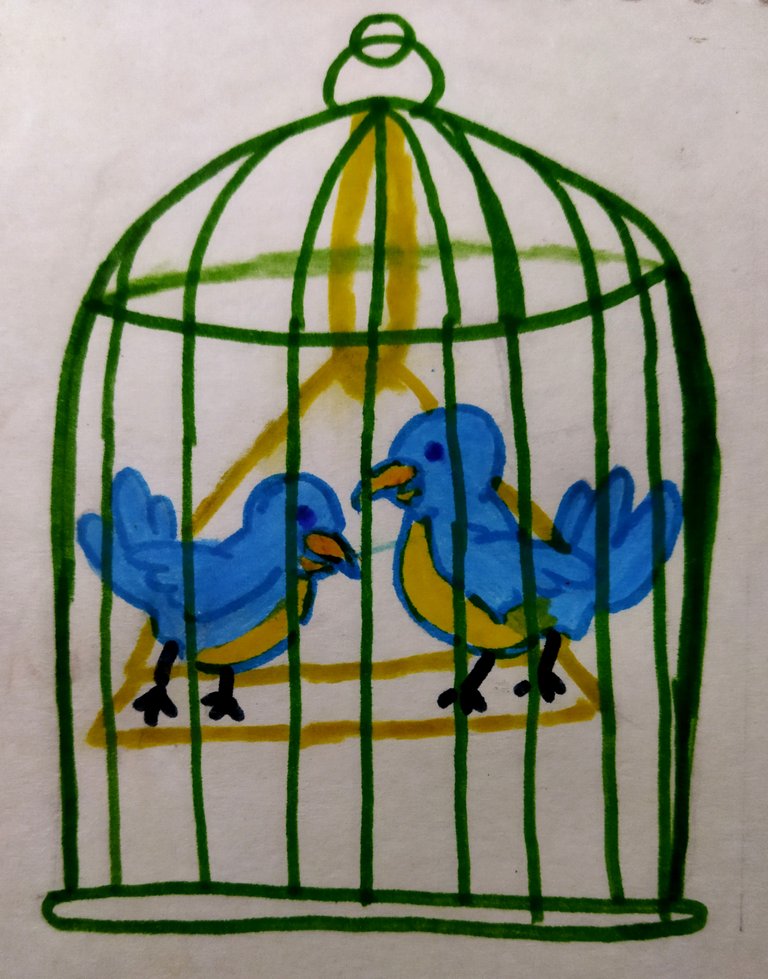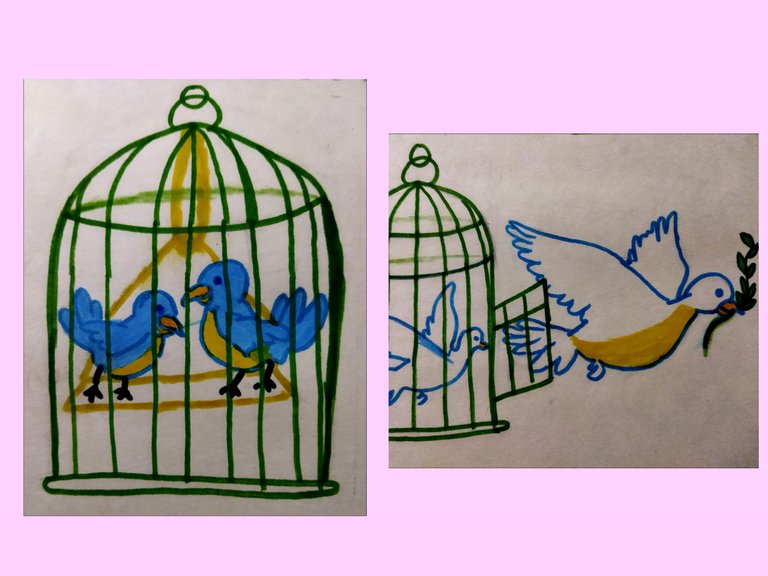 Step4: And last step full colour and shades on the drawing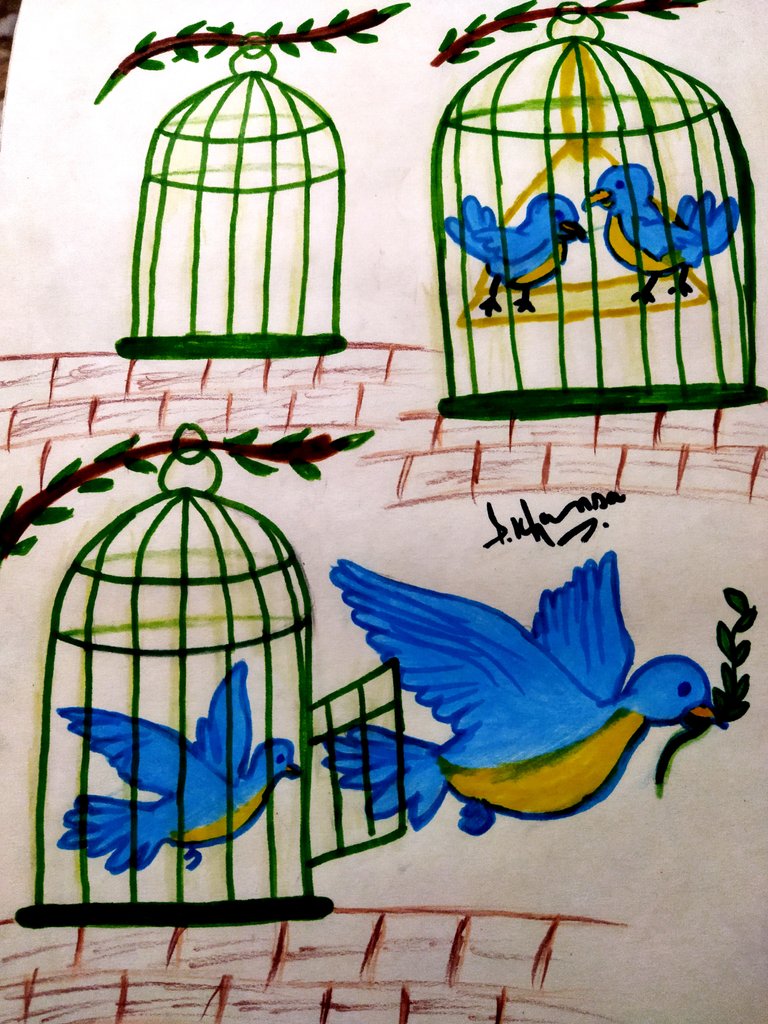 HOPE YOU WILL LIKE IT 🥰🤗
STAY HAPPY AND TAKE CARE 😘
---
---