Enjoying my beautiful sky
Today's morning gave me this beautiful sky covered with clouds, the kind that look like cotton balls, I stayed a long time admiring its beauty. There was even a caricari (a kind of sparrow hawk) in the middle of the sports field, fortunately it let itself be photographed, of course, from a distance 😅 But something is something.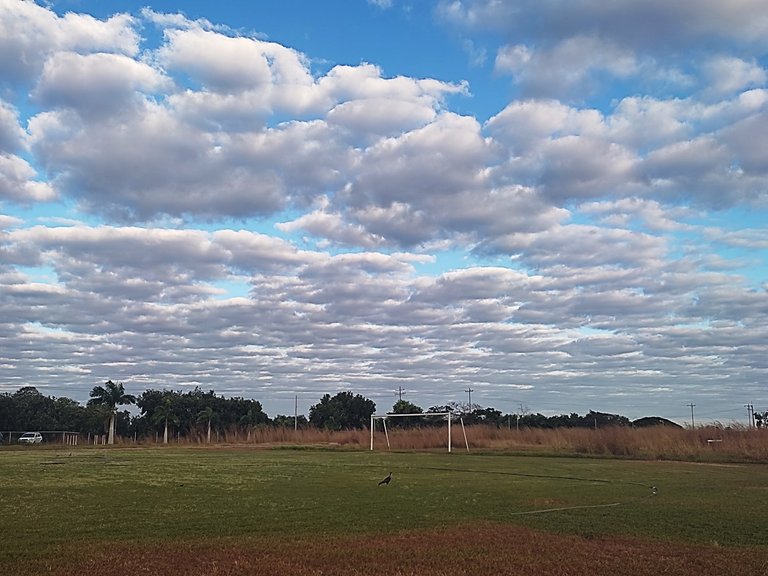 My sky today
What a difference with the sky a couple of days ago, all gray, although it also has its charm, those days I felt very cold, most of the time while walking, the breeze was freezing.
Today I was ready to bring a coat, fortunately I did not find it, I did not know that I would not need it, because the temperature change in the environment was radical, now I no longer feel, nor heat, it is ideal.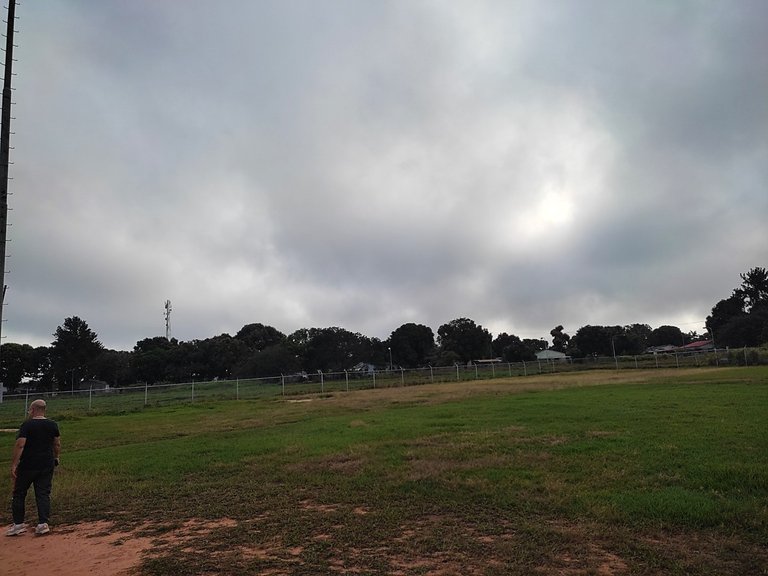 The sky a few days ago
We did a good run: 4:30 km, in 51 min, at 11:53 min/km. We have the goal that our pace will not go below 12 min/km and our time will not be less than 50 minutes. Our goal at the end of February is 5 km.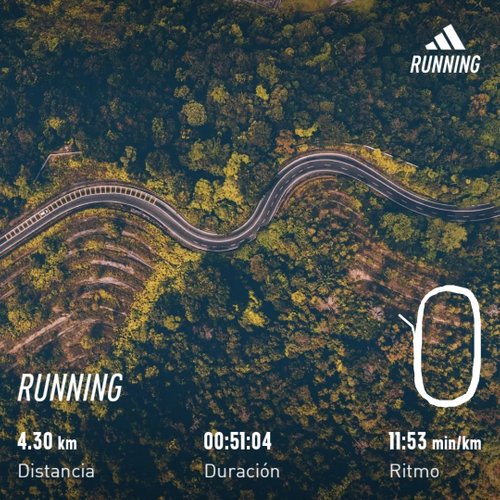 Our route according to the Addidas Running APP
Right after I finished walking, I took the following picture, my face looks a little red, although in reality it was even redder. Although it took me a little effort because I got tired, in the end I managed to complete my routine and I was very happy about that.
Me finishing my routine today
In the afternoon we went out for a little walk and at my mother-in-law's house I could see these beautiful orchids, they are small, but very flirtatious. I took a picture because I thought it was a good idea to share it here.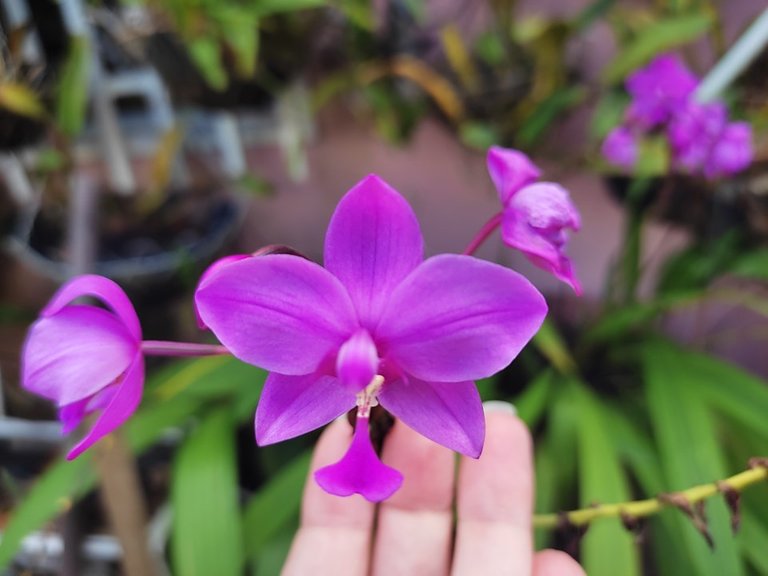 A small orchid from my mother-in-law's house
There were also these, larger and white in color: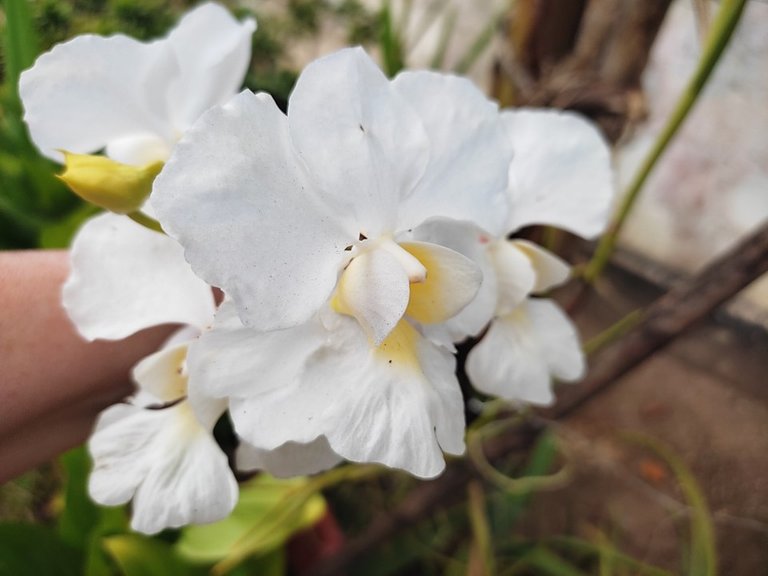 Another orchid from my mother-in-law's house
But nature had even more beauty for us, it gave us a beautiful sunset. It was much more beautiful than what I was able to capture in the photograph, in fact, it is the best I have ever seen in this place. We stood there for a while watching the sun go down, my son remarked to me that the sun was going down very fast, because it was, but at least we were in time to see it go down in all its splendor.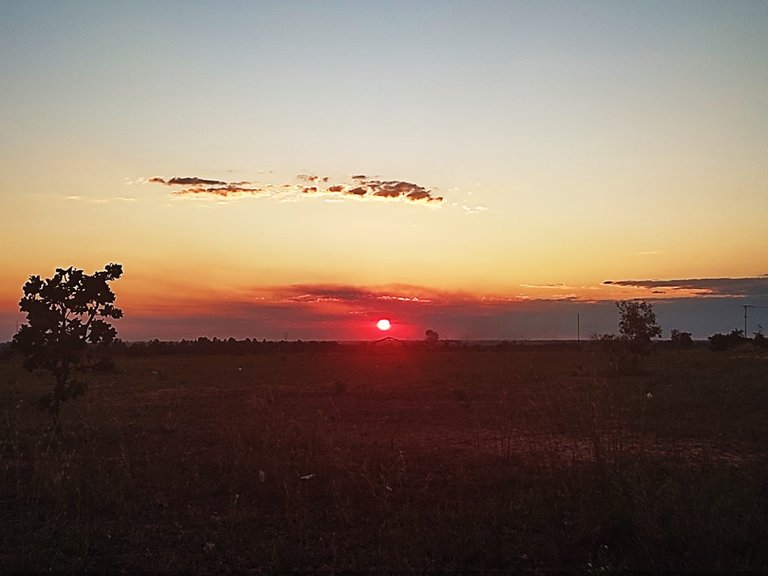 Our sunset
Then we were ready to return home, concluding our day's tour.
There are many beauties around us, we just have to be careful not to ignore them and let them be part of our days. I thank God for each of my senses, which allows me to appreciate it, as well as the life and health of my loved ones.
Let us remember that even with what we don't like, life is beautiful.

Life from gratitude is a life full of blessings.
Thank you all for so much...



The photographs shown are my property, taken with Redmi Note 10
Separator made in PowerPoint.
Translation of https://www.deepl.com

---
---