La actitud lo es todo / Attitude is everything
Cualquier día puede ser el mejor de nuestras vidas, si tenemos la actitud correcta.
Somos un imán, es algo que he escuchado tantas veces, pero que no he aprovechado lo suficiente, aún así, la suerte sigue de mi lado.
Any day can be the best of our lives, if we have the right attitude.
We are a magnet, it's something I've heard so many times, but I haven't taken advantage of it enough, yet luck is still on my side.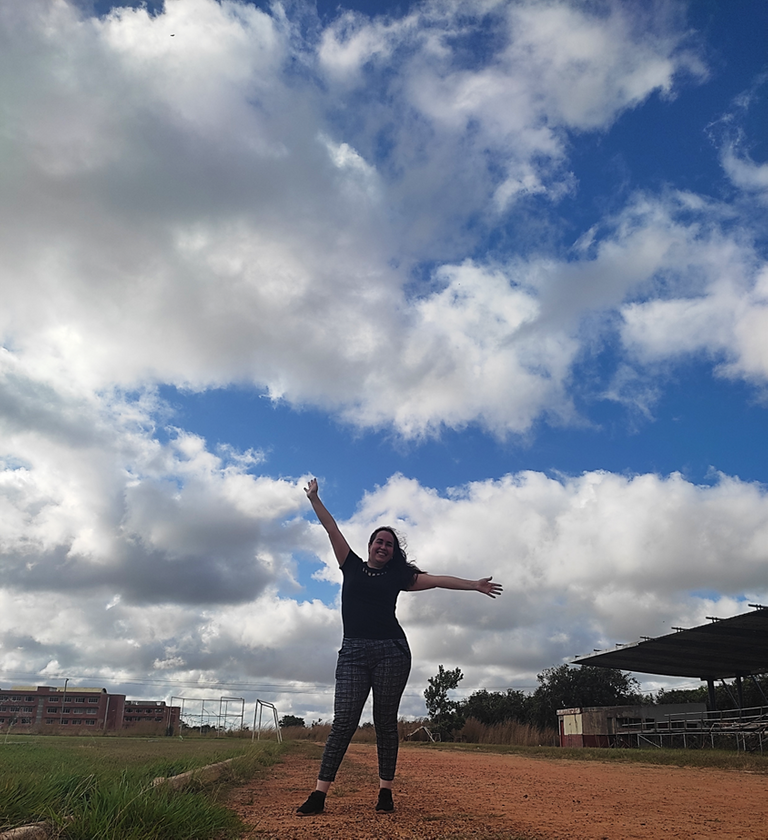 Me levanté muy temprano, aunque mi cuerpo estaba pesado, mi mente tuvo la fuerza suficiente para sacarlo de la cama. Podría quedarme en casa, pero sé que eso no me llevará a ningún lado.
Tengo la energizante rutina, junto a mi amado, de caminar cada mañana. Es una píldora de salud de 50 minutos, que difícilmente pueda sustituir por algo mejor... dormir más no es una opción.
I got up very early, even though my body was heavy, my mind had enough strength to get it out of bed. I could stay home, but I know that won't get me anywhere.
I have the energizing routine, along with my loved one, of walking every morning. It's a 50-minute health pill, which I can hardly replace with something better..... more sleep is not an option.
---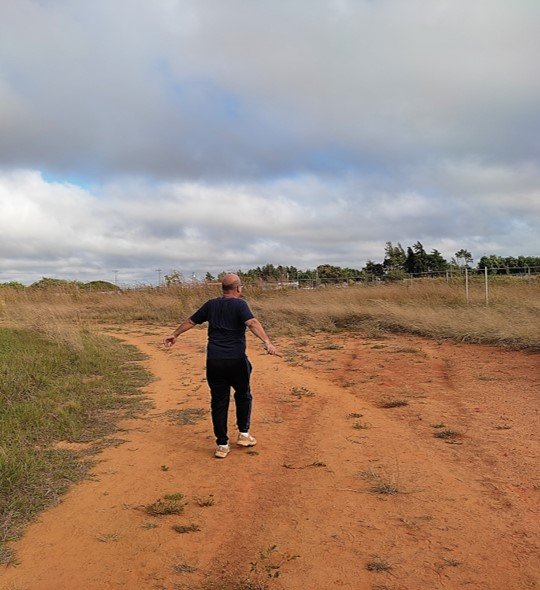 ---
Pero hoy teníamos otra tarea matutina, él debía ir al doctor por un control, porque tiene la tensión alta; mientras que yo iría a un trámite en el departamento de RRHH de la empresa para la que trabajo.
Me encargué de vestirme de forma adecuada para esta misión, pero a la vez con ropa muy cómoda, que me permitiera caminar después. Sólo llevé los zapatos deporticos en el auto para cambiarme los que tenía. Es que así somos las mujeres, todo terreno.
Más al llegar al sitio, me di cuenta de que había dejado mi carnet en mi casa, normalmente en esas circunstancias no sería atendida.
But today we had another morning task, he had to go to the doctor for a check-up, because he has high blood pressure; while I would go to the HR department of the company I work for.
I took care to dress appropriately for this mission, but at the same time in very comfortable clothes that would allow me to walk afterwards. I only took my sports shoes in the car to change the ones I had. That's how we women are, all terrain.
But when I arrived at the site, I realized that I had left my ID at home, normally in those circumstances I would not be attended.
---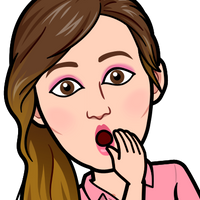 ---
Con la mejor disposición me incorporé a la fila de personas, yo era la número 4. Sólo pensé ¿Qué es lo peor que puede pasar?¿que no me atiendan? ¡Puedo con eso!
Vi cuando al trabajador que estaba delante de mi le pidieron su carnet, tragué y respiré, dejándolo en manos de Dios y ¡bingo! cuando tocó mi turno, milagrosamente, no me solicitaron mi credencial. Una enorme sonrisa se dibujó en mi rostro y un agradecimiento enorme.
With the best disposition I joined the line of people, I was number 4. I just thought, what's the worst that can happen, not being served? I can handle that!
I saw when the worker in front of me was asked for his ID card, I swallowed and breathed, leaving it in God's hands and bingo! when it was my turn, miraculously, I was not asked for my credential. A huge smile came across my face and a huge thank you.
---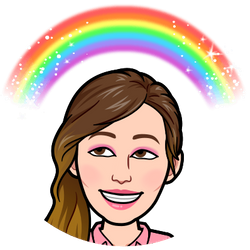 ---
Caminé hacia la clínica industrial donde estaba mi esposo, los zapatos que llevaba, aunque eran de vestir, eran cómodos y el trayecto era agradable, el verdor de la vegetación me hizo compañía.
Si ponemos atención, podemos disfrutar el camino.
I walked towards the industrial clinic where my husband was, the shoes I was wearing, although they were dress shoes, were comfortable and the journey was pleasant, the greenery of the vegetation kept me company.
If we pay attention, we can enjoy the walk.
---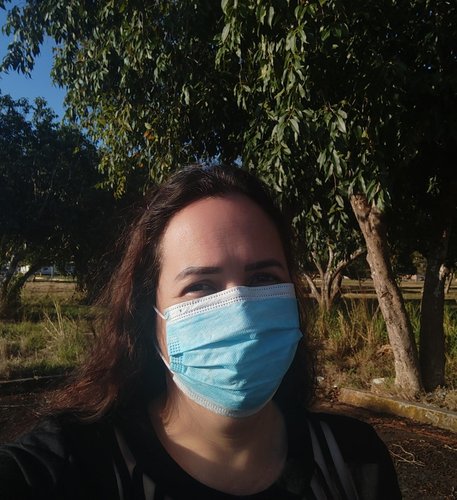 ---
Finalmente él me alcanzó, porque no fue la doctora que esperábamos que lo atendiera, pero eso no opacó nuestro buen ánimo, yo había logrado mi tarea y ahora iríamos a caminar.
¡Sólo debía cambiar mis zapatos a deportivos!
He finally caught up with me, because it wasn't the doctor we were expecting to see, but that didn't dampen our good spirits, I had accomplished my task and now we would go for a walk.
All I had to do was change my shoes to sneakers!
---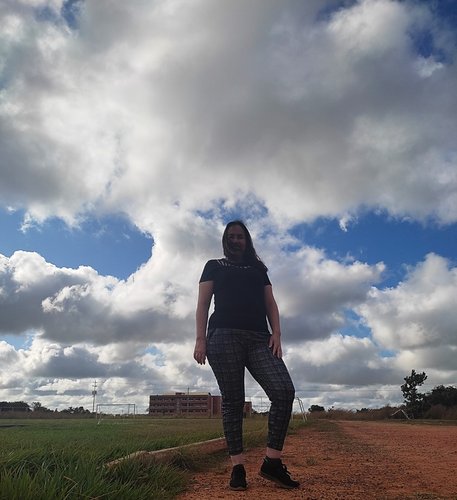 ---
Tal cual es la vida, debemos estar preparados para los posibles escenarios que se nos puedan presentar y adaptarnos a ellos, incluso "cambiarnos los zapatos" para ponernos en el lugar de otros y no juzgar tan ligeramente.
La versatilidad es una herramienta poderosa, así como la empatía y la capacidad de ver lo bueno en cada cosa.
As life is, we must be prepared for the possible scenarios that may arise and adapt to them, even "change our shoes" to put ourselves in the place of others and not judge so lightly.
Versatility is a powerful tool, as well as empathy and the ability to see the good in everything.
---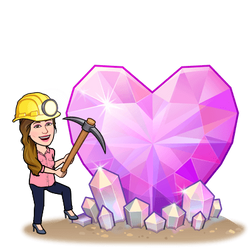 ---
Nuestro recorrido es de 4 kilómetros cada día, en 50 minutos, porque apenas retomamos en enero nuestras caminatas, después de unos 6 meses de sedentarismo por causas médicas.
Aunque siempre al final es gratificante y el cuerpo lo agradece, no significa que sea fácil. Algunas veces, como hoy, ese mismo cuerpo, no quería salir de la cama, otras veces, se me hace tan pesado moverme... pero me enfoco en que es lo mejor para mi bienestar y no me detengo ante los pequeños obstáculos.
Our route is 4 kilometers each day, in 50 minutes, because we just resumed our walks in January, after about 6 months of sedentary lifestyle due to medical reasons.
Although it is always rewarding in the end and the body is grateful for it, it does not mean that it is easy. Sometimes, like today, that same body did not want to get out of bed, other times, it is so hard to move... but I focus on what is best for my well-being and I do not stop before the small obstacles.
---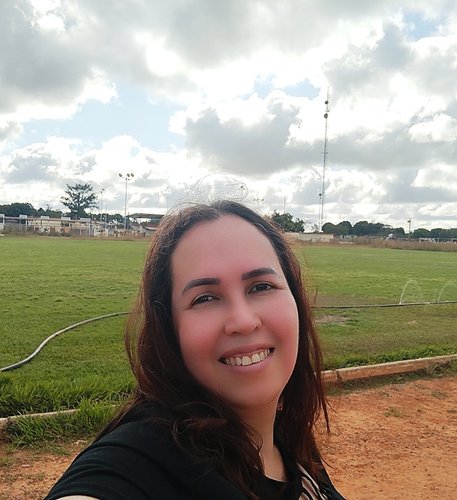 ---
Y así ha sido con cada meta trazada: La constancia, el esfuerzo, el trabajo, la dedicación, el optimismo, la fe y tantos otros elementos, han sido necesarios para subir cada escalón en este proyecto llamado vida.
Mi madre me enseñó a no dejar las cosas a medias, que todo lo que otra persona haya logrado, es una prueba irrefutable de que es algo posible, así que también puedo hacerlo.
Entonces, cuando estoy al límite me repito: Tú puedes y todo pasa, nada es para siempre, tampoco lo malo.
Al final, la actitud lo es todo.
And so it has been with every goal: perseverance, effort, work, dedication, optimism, faith and so many other elements have been necessary to climb every step in this project called life.
My mother taught me not to leave things half done, that everything that someone else has achieved is irrefutable proof that it is possible, so I can do it too.
So, when I am at the limit I repeat to myself: You can do it and everything passes, nothing is forever, not even the bad things.
In the end, attitude is everything.
---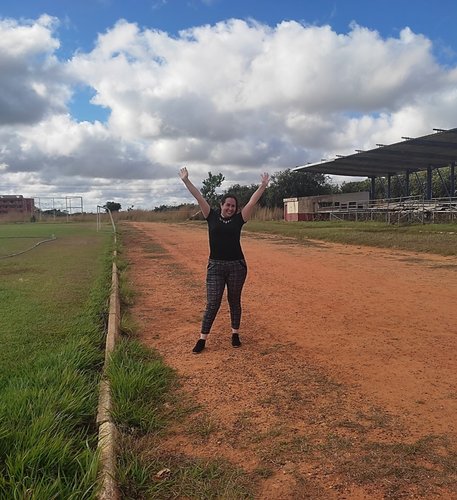 Gracias por tu tiempo en estas líneas, es valioso para mí. Deseo que seas más feliz de lo que eres capaz de imaginar.
Thank you for your time on these lines, it is valuable to me. I wish you to be happier than you are able to imagine.

Fotografías de mi propiedad.
Emoticones de Bitmoji.
Separadores elaborados en PowerPoint.
Traducción cortesía de deepl.com.
Photos of my property.
Emoticons from Bitmoji.
Separators elaborated in PowerPoint.
Translation courtesy of deepl.com.
---
---