Cross Canada Trekking - Part 11 [Making our way to Salty 😌]
After leaving Vancouver and sleeping overnight at the Ferry Terminal, we were awakened by one of the BC Ferries Staff at 6AM telling us to move over. It was only a few lanes but nonetheless he said we couldn't be blocking that one. We got into the right lane, I can't remember whether or not we got some more sleep, I remember being really really tired and sleeping on the ferry ride for a little bit. As much as I wanted to enjoy the crossing I just didn't have the energy. The night prior, the ferry gate attendant woman said we could board the 10PM ferry but my dad said he wanted to take the one we were booked for, the next day so he could see stuff.
For me, the night crossing would have been fine, somehow I like the evening romantic cool ocean breeze but also admittedly I like my sleep. I used to be a night hawk, to the extreme but those days are slowly passing in favour of being more rested during the day. Although old habits occasionally die hard.
The whole point of our trip, other than to see another part of Canada, was to do this course on Salt Spring Island. A Rammed Earth Building course. More on this topic will follow. The day consisted with us riding the ferry over and getting onto Salt Spring Island - known affectionately to the locals as "Salty." Quite a magical place, a small island, part of the Southern Gulf Islands. However, my dad wasn't too impressed. Our stay on Salty started with us being ejected from the park, on account of having dogs. My dad mentioned that there was another person with a dog and the attendant giving us the boot yammered 'I JUST FREAKIN' GOT HERE OKAY?!' I thought he was nice enough for not giving us a fine 'cause there was signs all over the place for that. One of the locals said it was an easy way to keep homeless people out of the park - since 'all homeless people have dogs.' While that may have been an exaggeration, it was true to a large extent and I thought about the politics on Salt Spring Island. A place of extremes, where you have $20 million dollar mansions as well as more or less homeless people roaming about. When we got to the farm where we were staying, the man who greeted us called the down town area where we had been 'Los Gangeles,' another name the locals termed the town hub which was really called Ganges. I forget what was going on but he said it was a really busy time of year and they tended to avoid Los Gangeles as much as they could at this time. My dad wasn't particularly impressed with the amount of vagrants, thinking "where is it that we had come?" but I assured him there would be much else to see in the coming weeks.
Clicking on a pic will load a higher resolution copy
---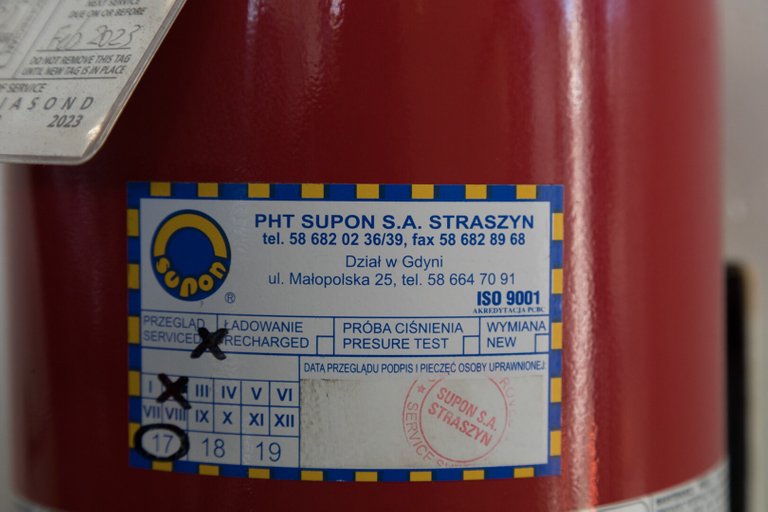 We were surprised The Salish Eagle, the ferry we were on originated in Poland. This is one of the fire extinguishers.
---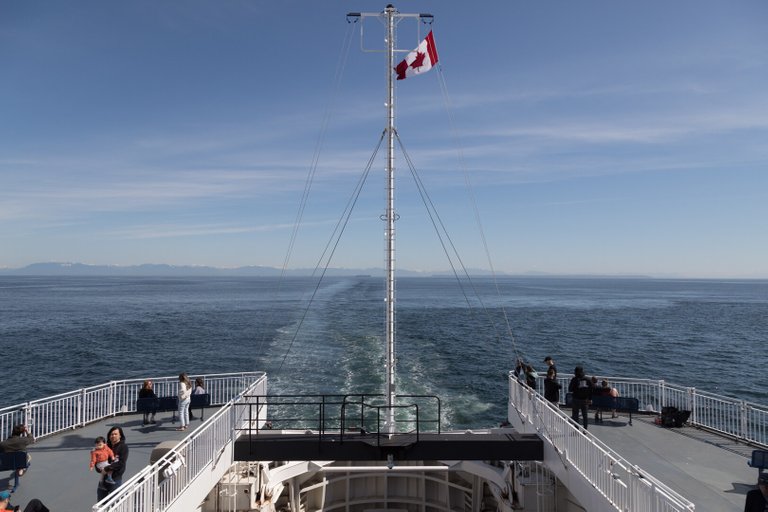 A view from the rear of the ferry.
---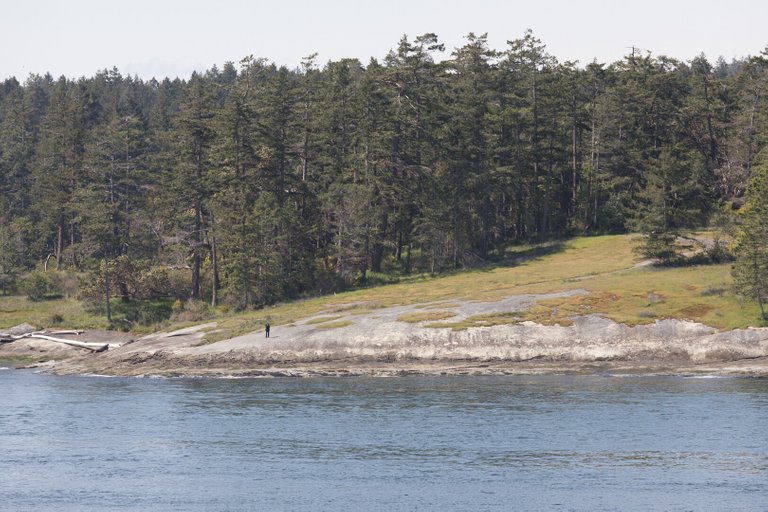 An observer on the shore of Galiano Island.
---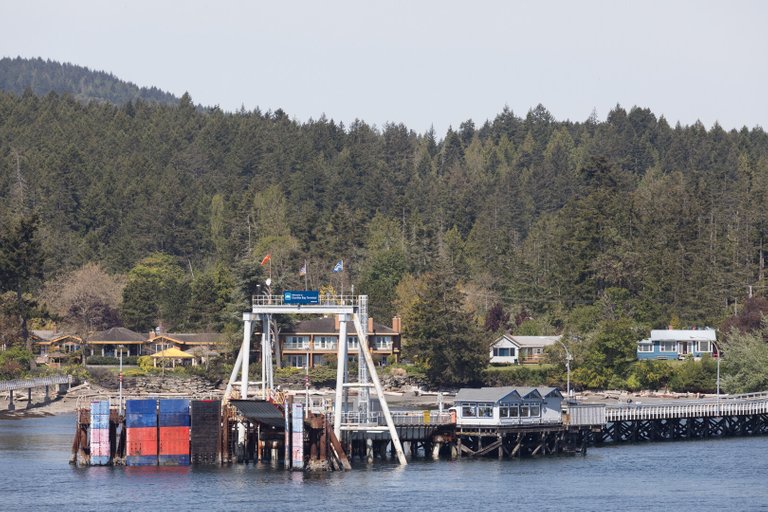 The ferry terminal at Galiano - Sturdies Bay.
---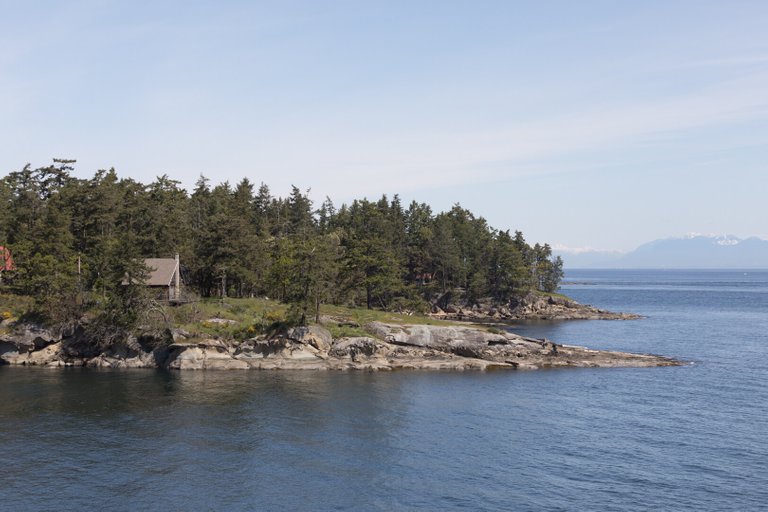 The shoreline of Galiano.
---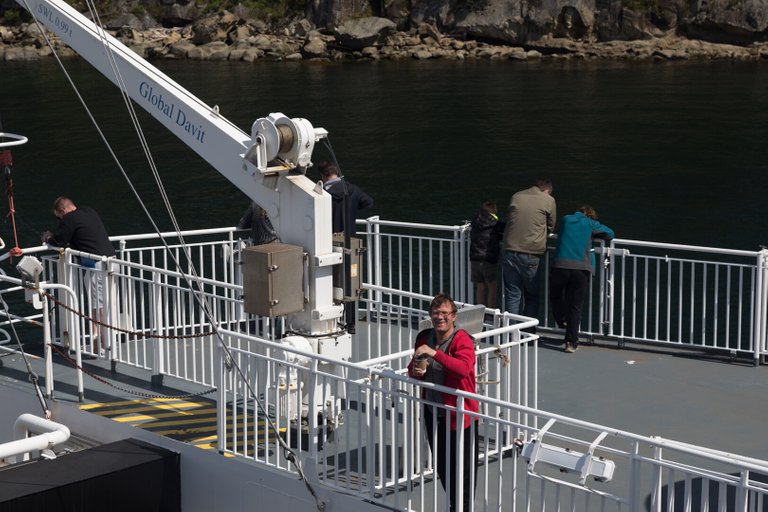 My dad enjoying his coffee on the ferry.
---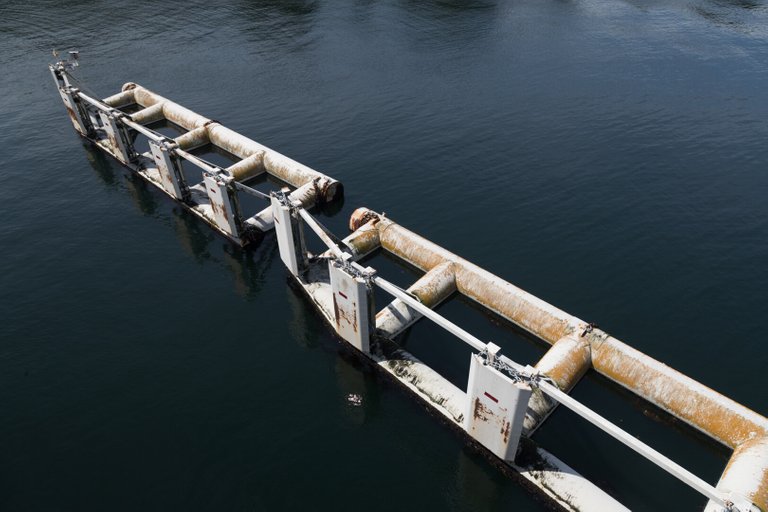 Infrastucture at the terminal, "ferry bumpers" for those days when the captains had one too many 🤪
---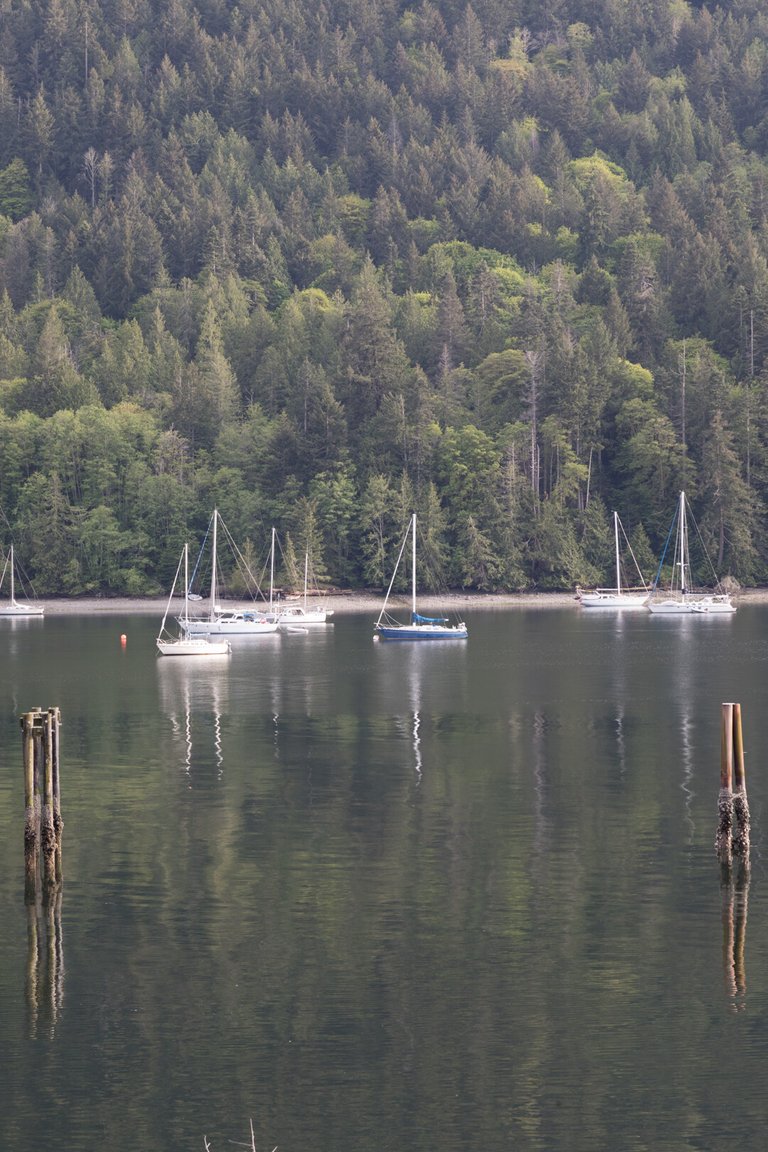 Sailboats in the Bay
---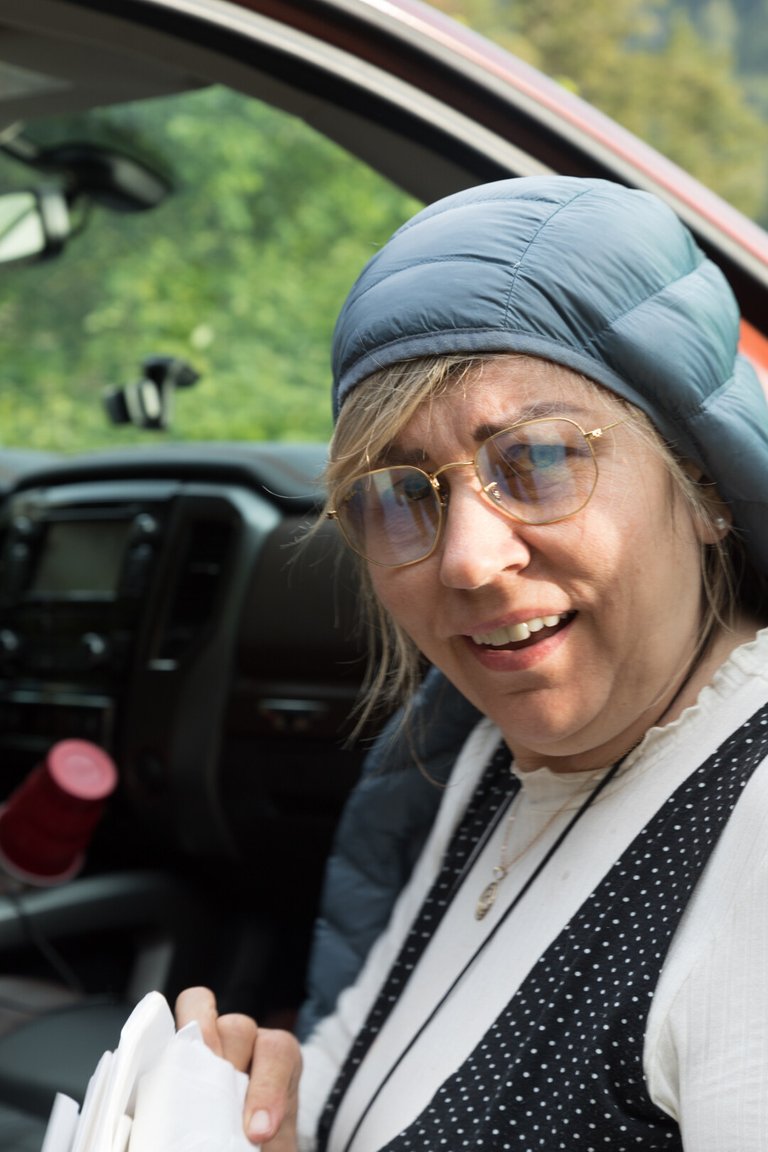 Finally on Salty
---
Dogs wanting to get out for some walking action
---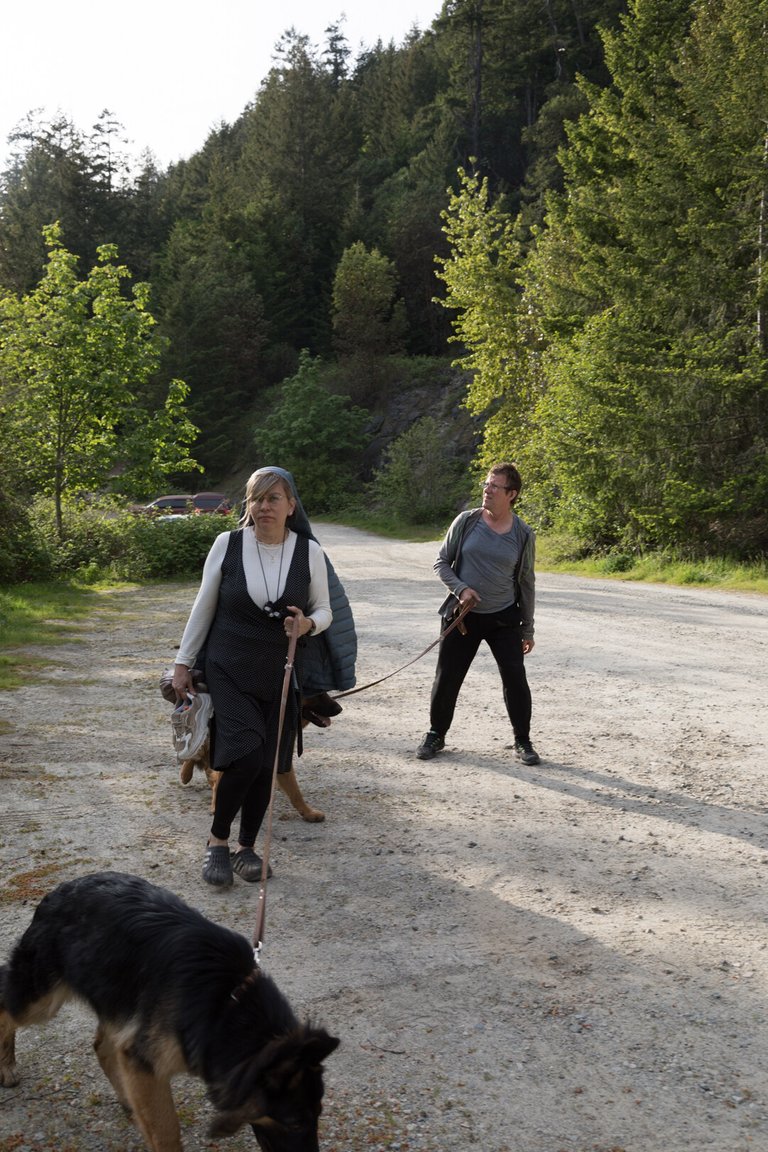 Visiting Burgoyne Bay
---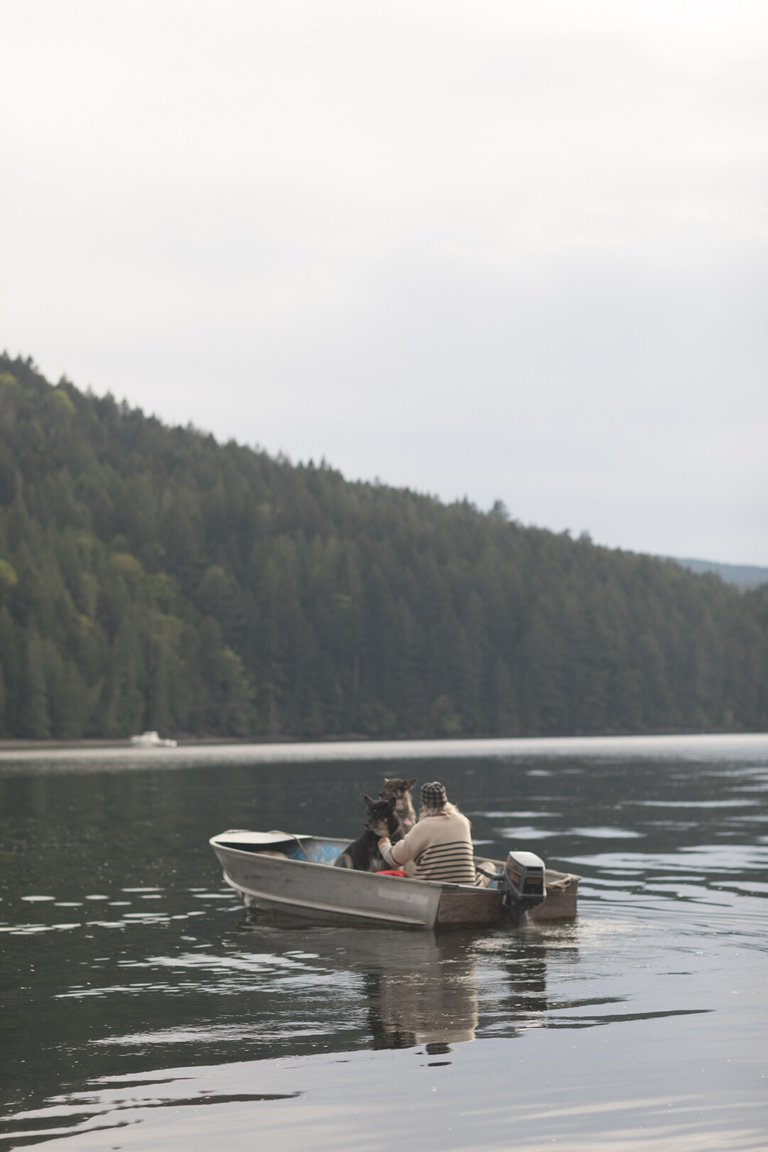 A man on a boat with his two dogs
---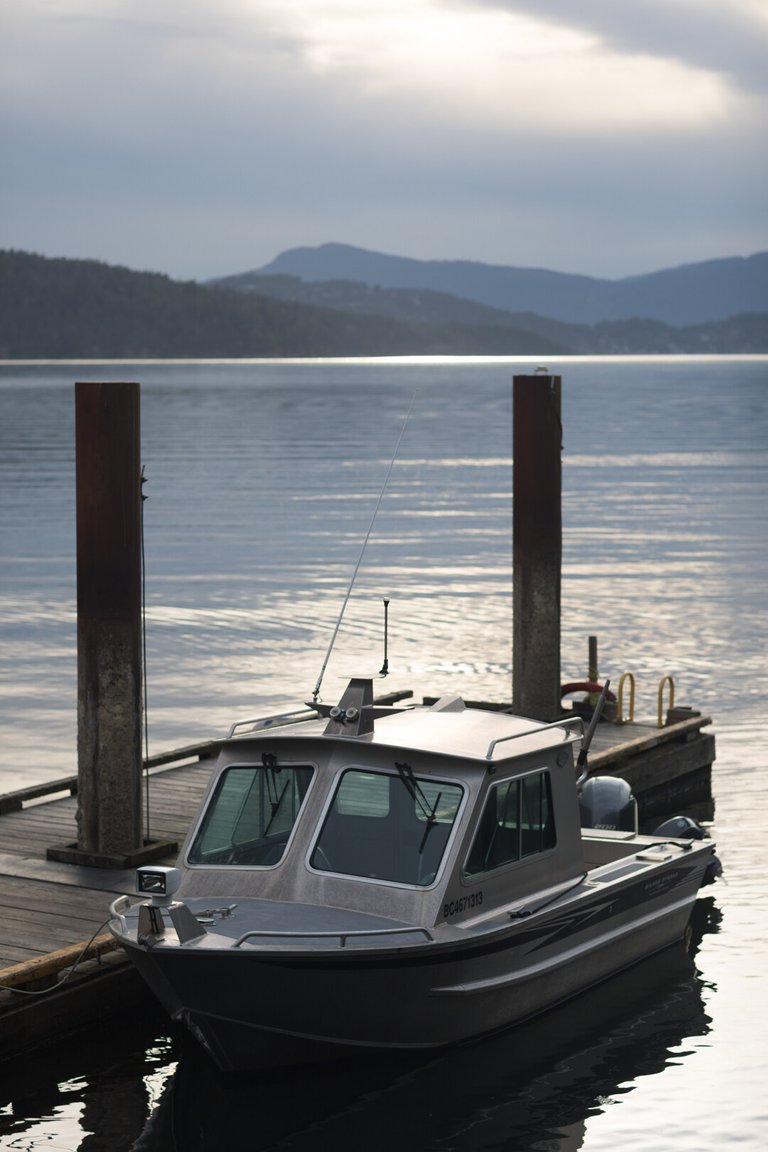 A boat, docked in the Bay
---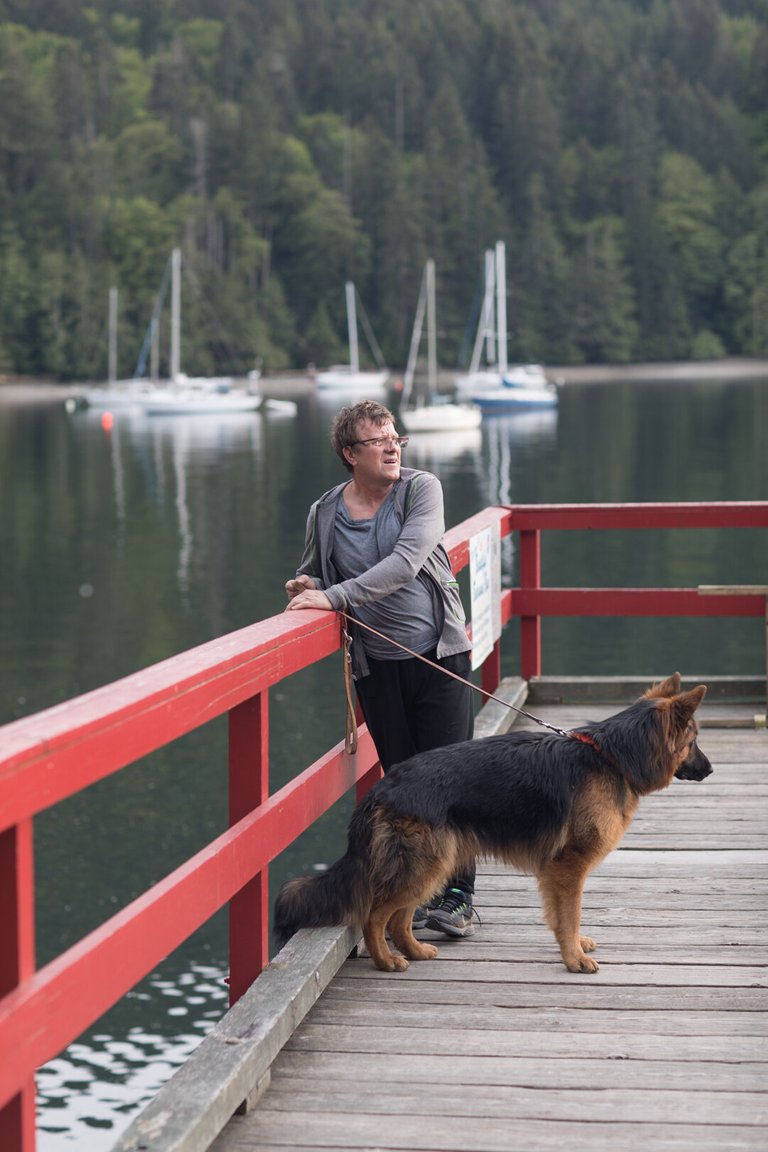 Taking in the sights
---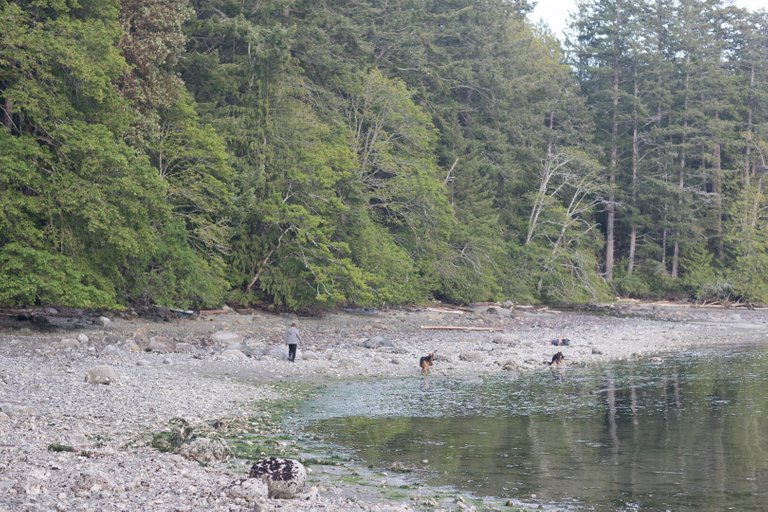 The Salty Ocean
---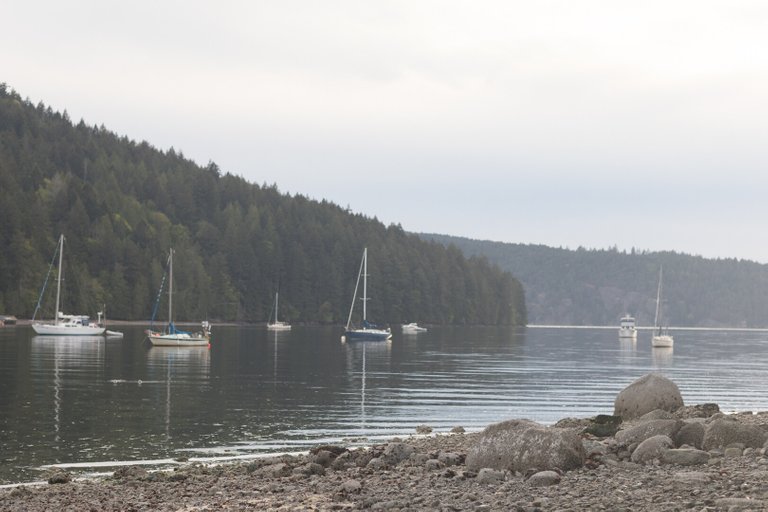 Burgoyne Bay - The Last Great Renegade Outpost
---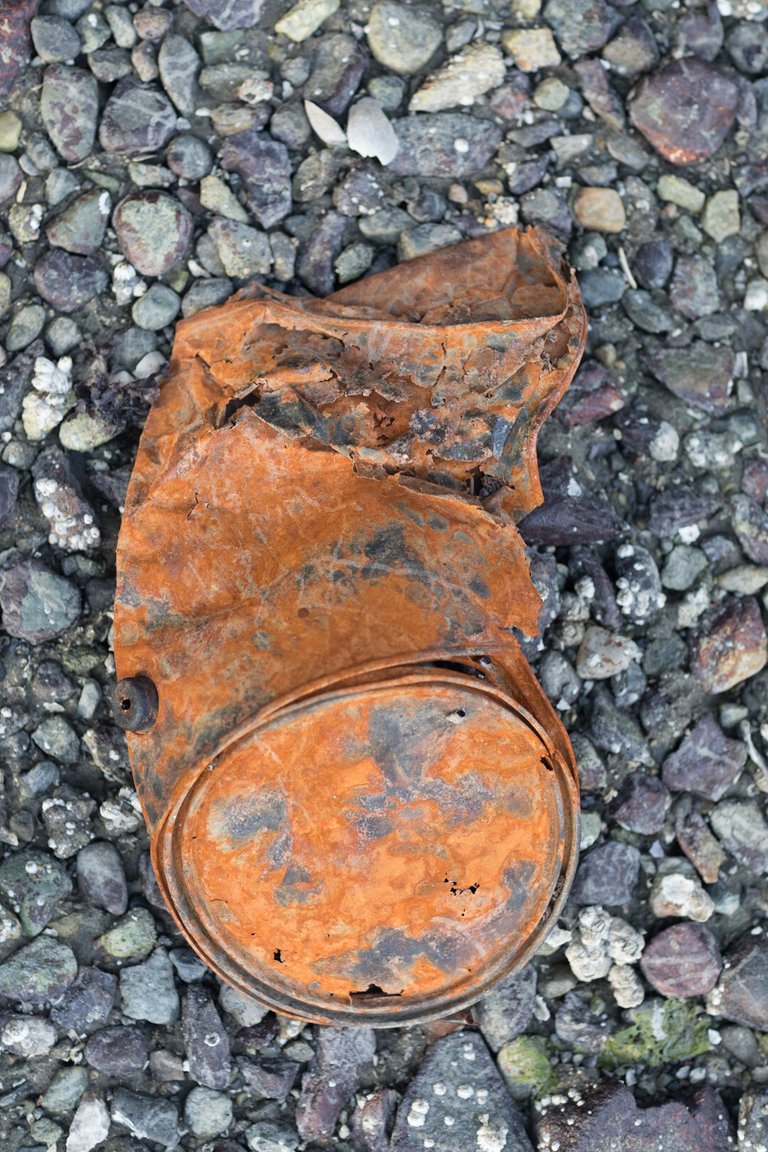 RUSTY
---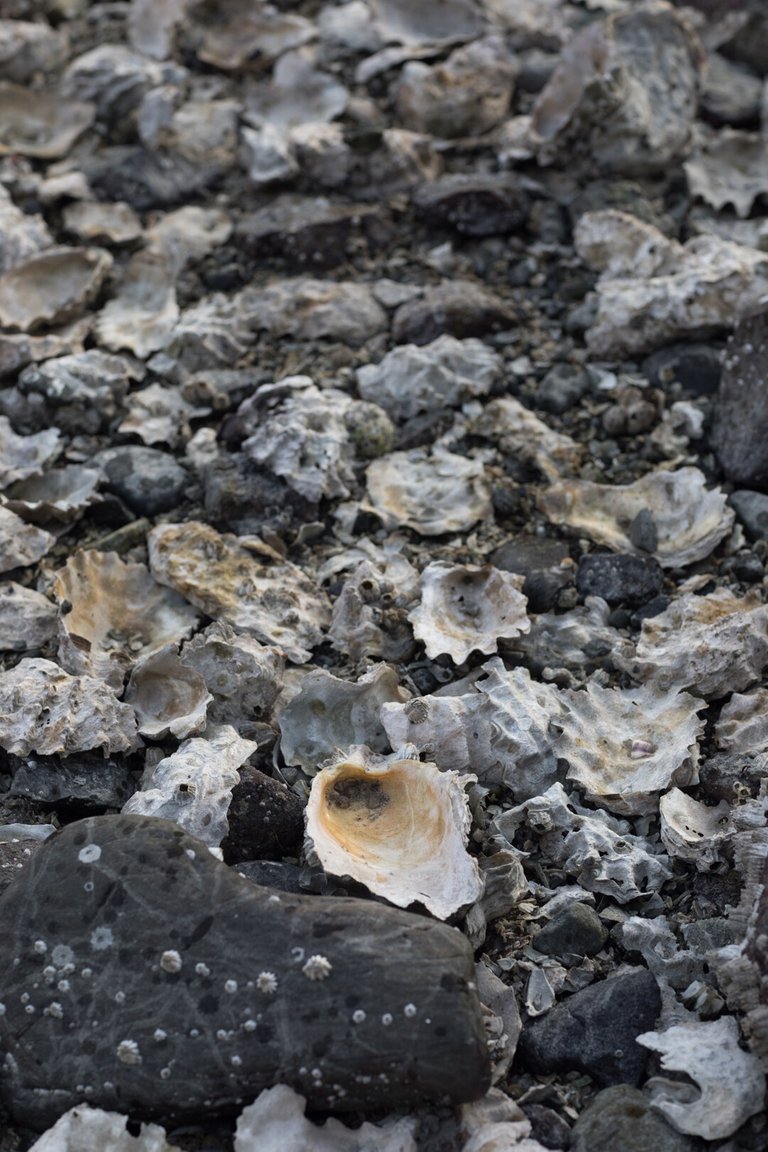 Shells washed up in the Bay
---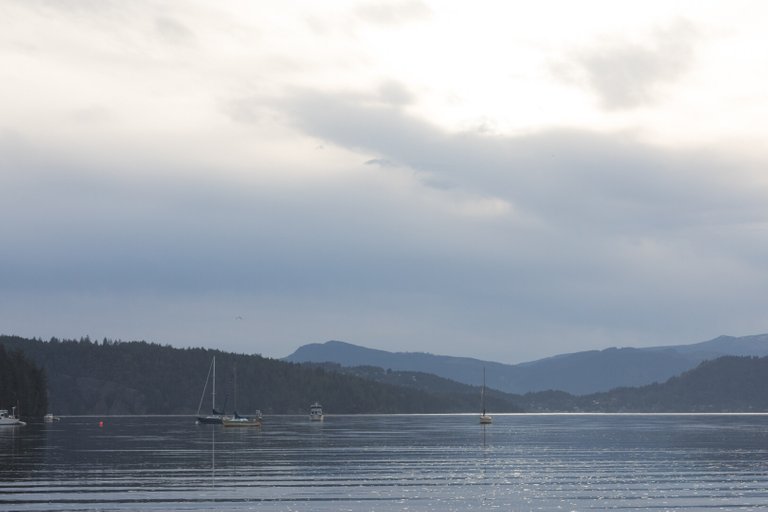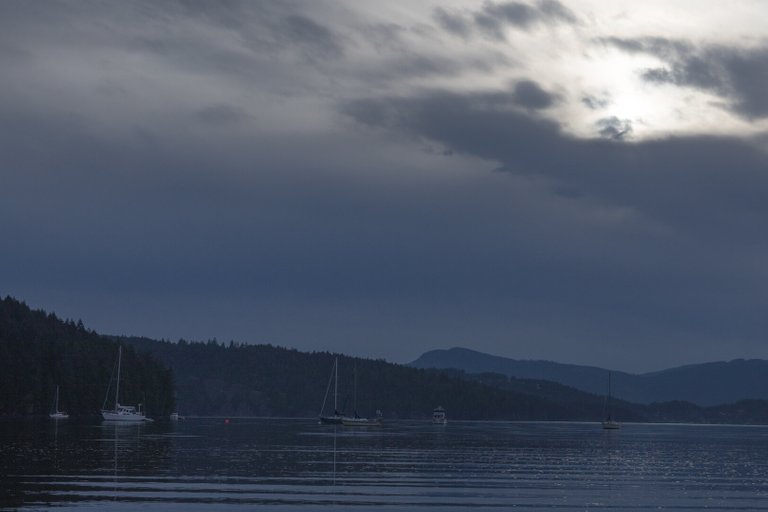 Boats, some of which are called home
---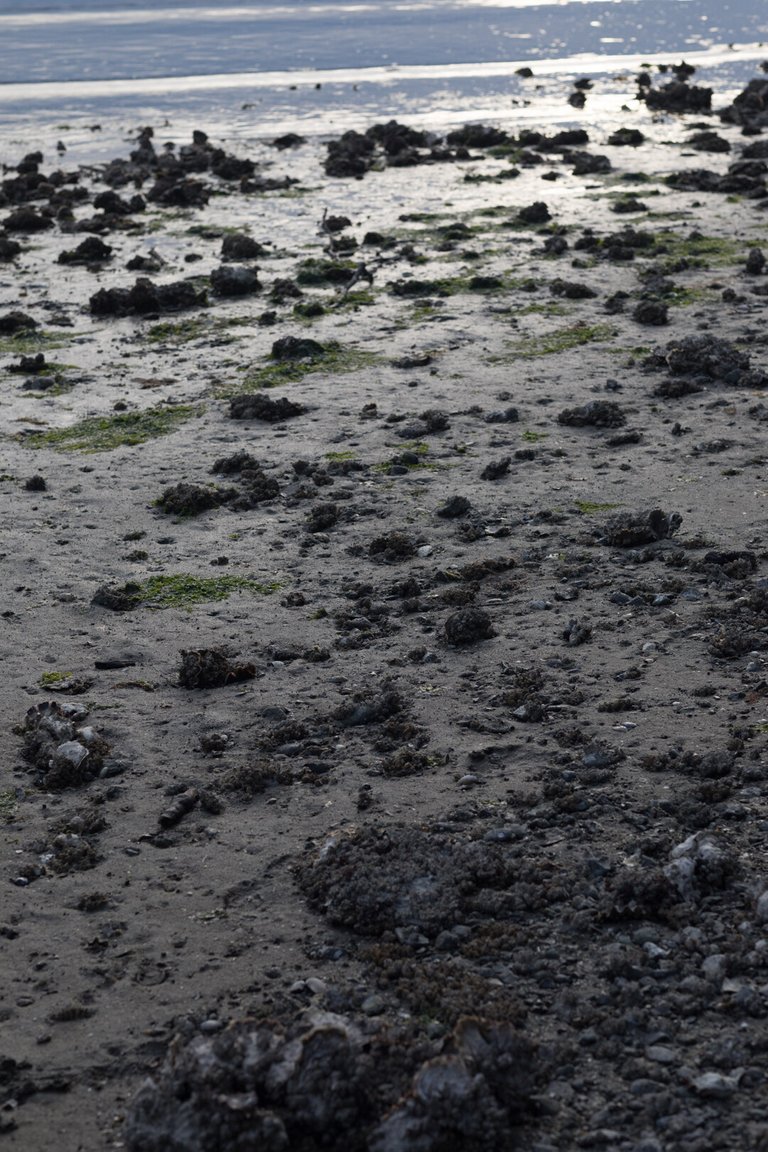 The Beach at Burgoyne
---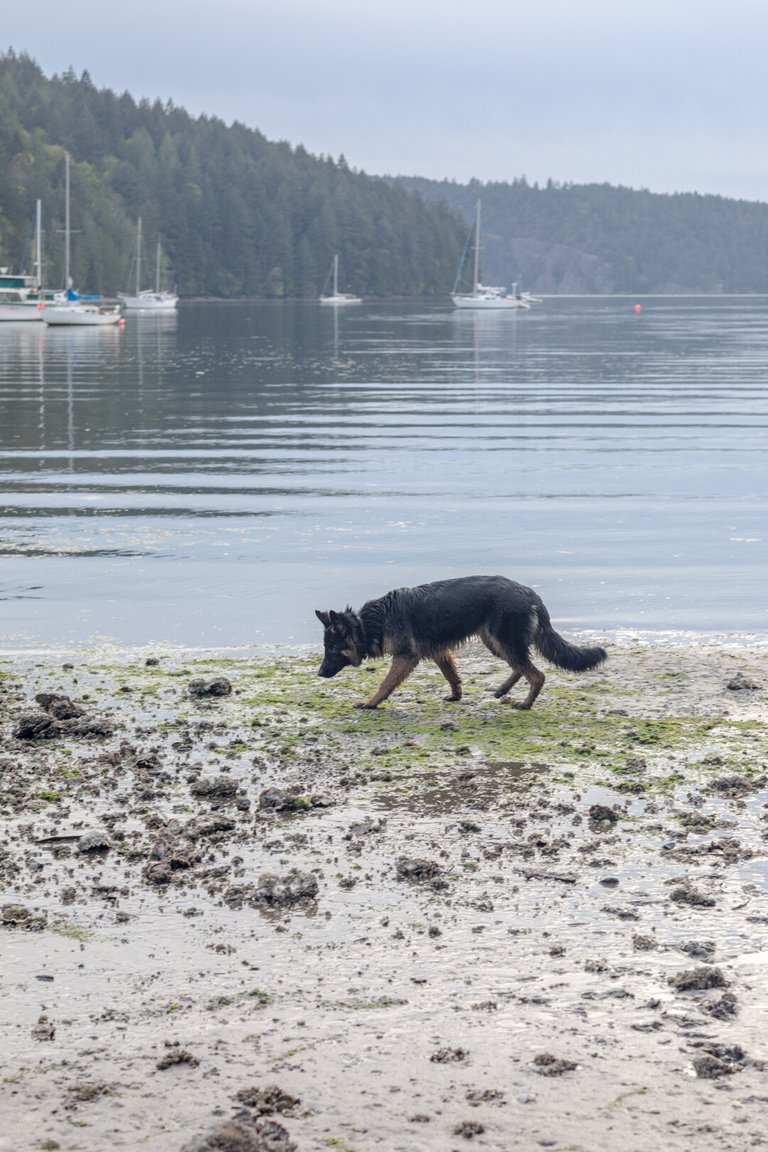 Kaya Sniffs the Salty Smells
---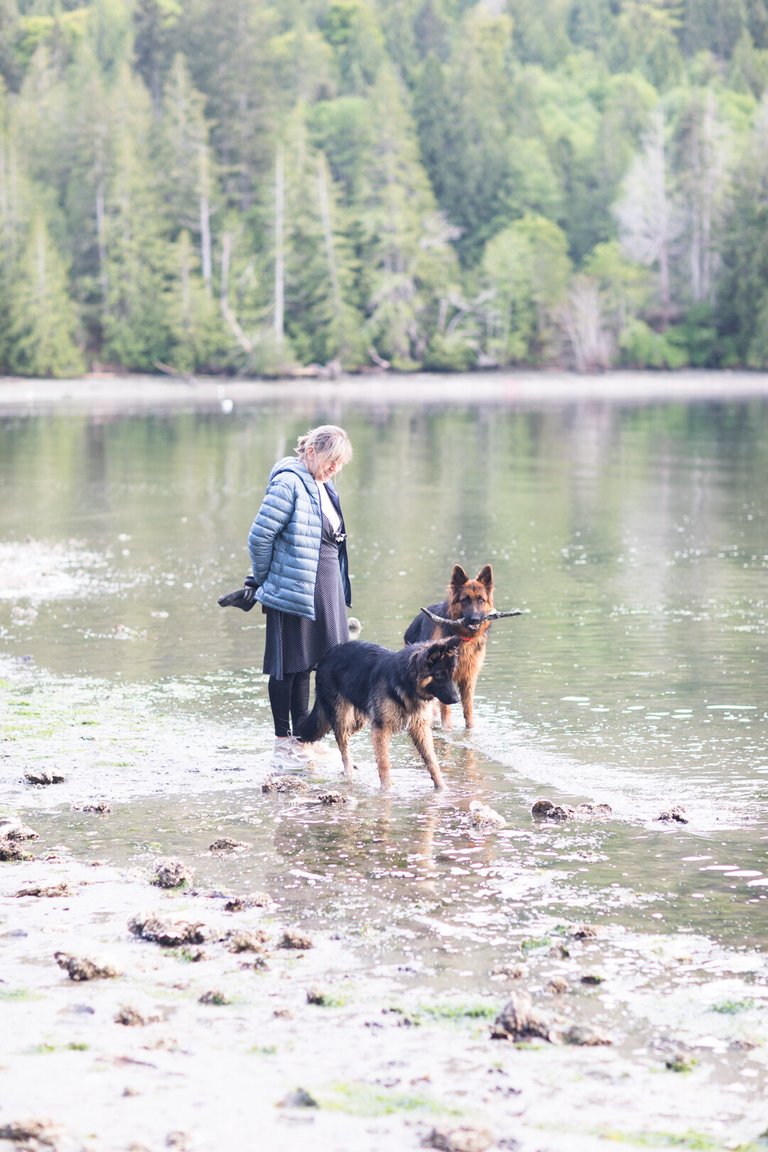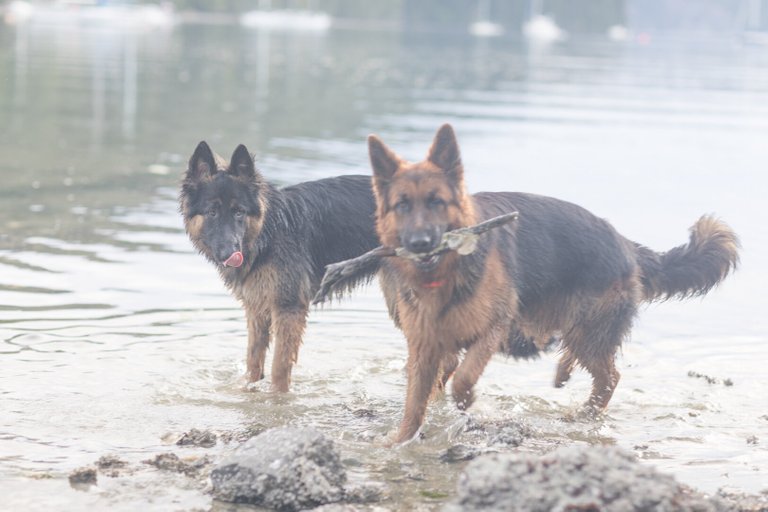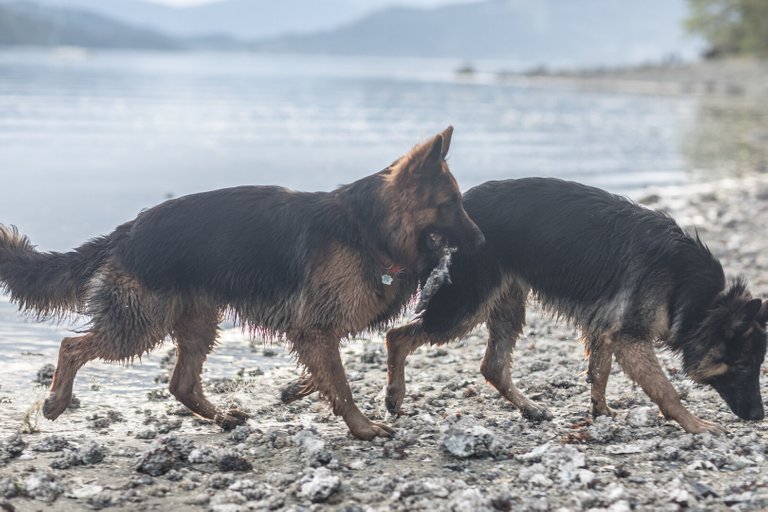 Diesel and Kaya had a lot of fun
---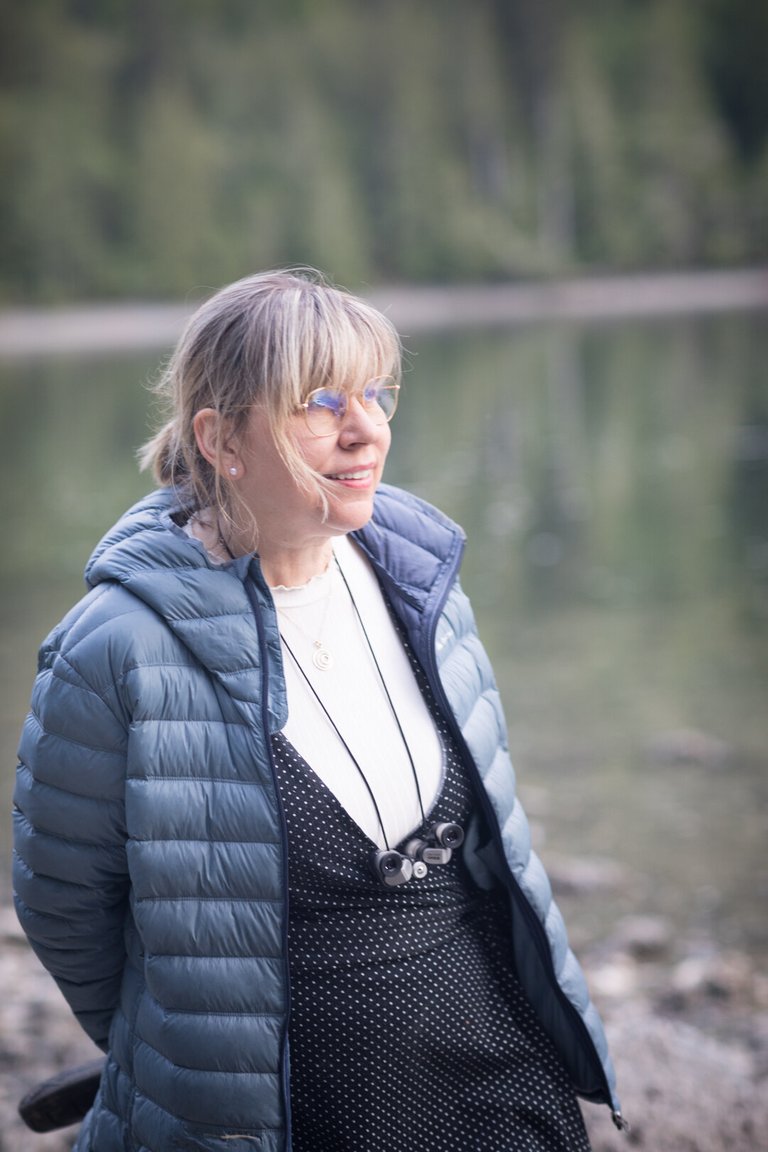 In the Bay
---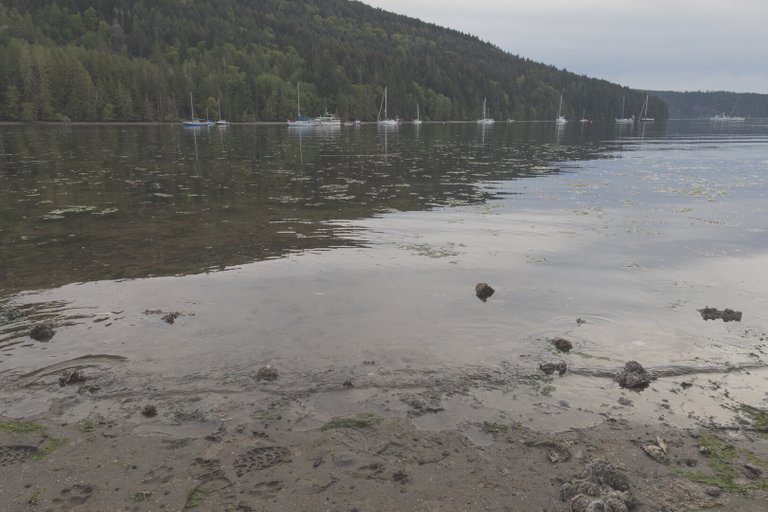 Footprints on the Shore
---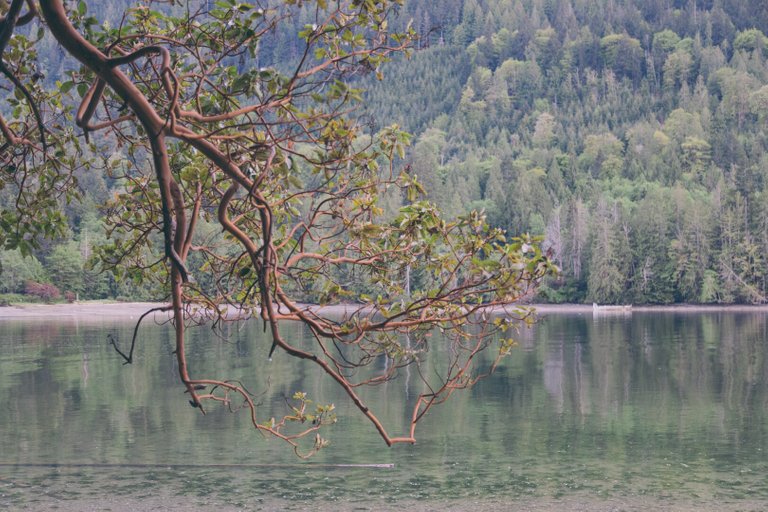 An Arbutus reaches toward the Ocean
---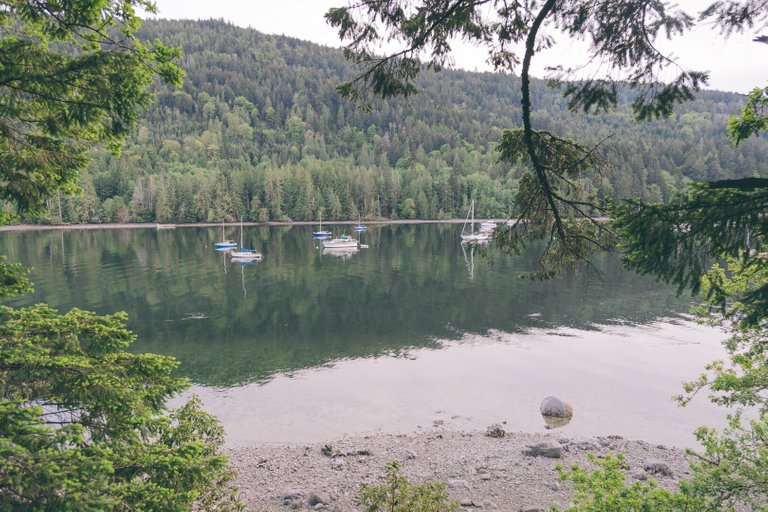 This Hidden Cove
---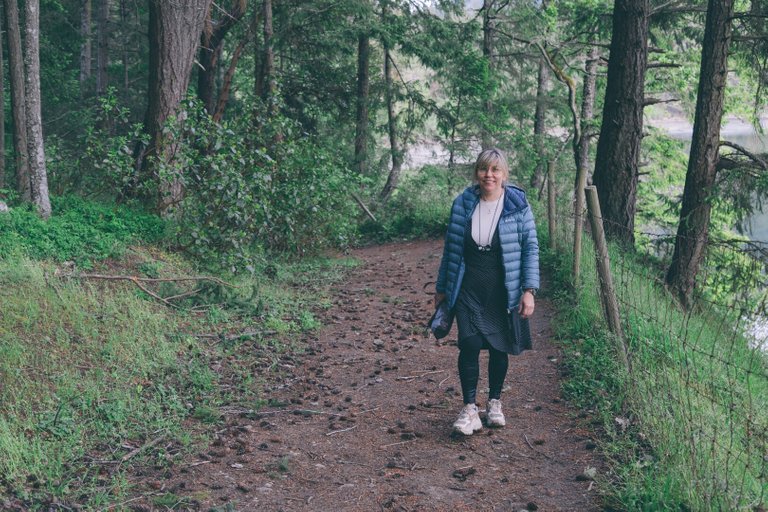 Walking along the Trail
---
Curvy Trees Reach Ever Upwards
---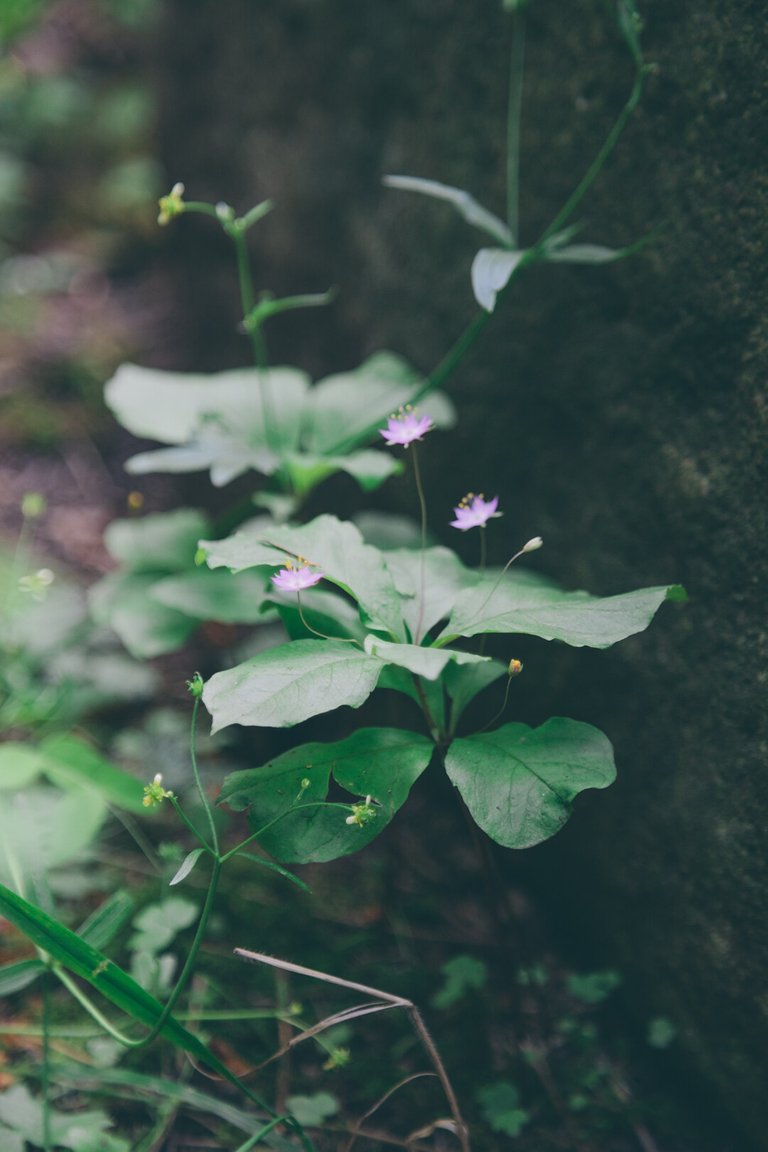 Rich Vegetation Everywhere
---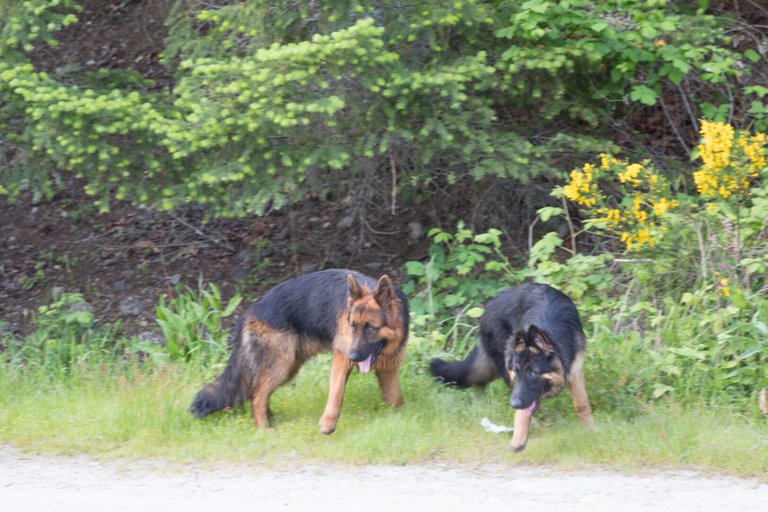 Doggo Deluxe
---

---
---