World Cup 2022 Predictions - Analysis of scoring trends in the final matches of the group stage
With the games in World Cup 2022 coming thick and fast, we have reached the business end of the group stage as sides jockey for position and a place in the knockout rounds. Below is an analysis of goal-scoring in the tournament to date alongside observable trends in scoring across the last 3 World Cups with particular emphasis on the final round of group matches.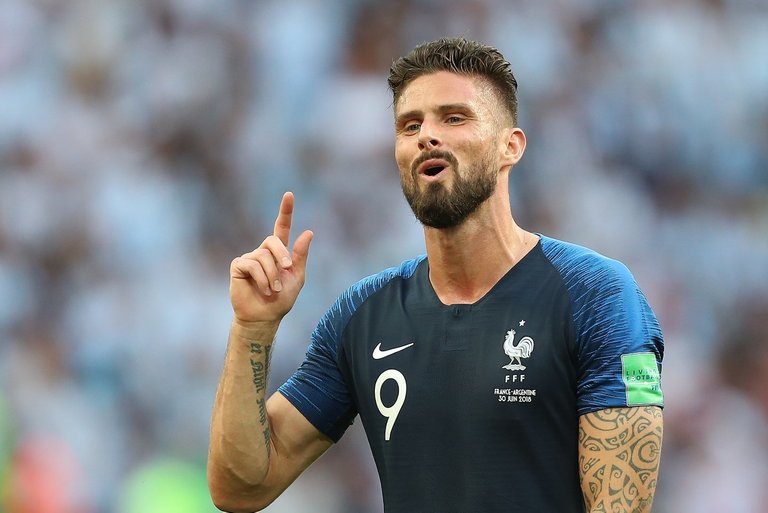 France's progress in 2022 mirrors that in the last 2 tournaments where having qualified early they finished the group stage with a 0-0 draw image source
To date, the mantra of many of the sides in their opening couple of fixtures at this World Cup seems to be not to lose and that approach hasn't so far led to huge number of high scoring matches. We saw 41 goals in the first round of games but 20 of those came in just 4 fixtures meaning that in the remaining dozen matches the average goals per game was comfortably below 2. Similarly in the 2nd round of group games we saw just 40 goals with 11 of the 16 fixtures being under 2.5 goals at full time.
I've heard a couple of TV pundits argue that with so many teams needing a result in the final round of fixtures we might see an avalanche of goals over the last 16 matches but recent World Cups don't suggest this will be the case.
In fact in the last 3 tournaments, only 2010 saw a very slight increase in goals during the final group match and that was following a group stage that saw even more drab matches than we've seen in this year's tournament!

Contrary to the claims of some TV pundits, final games in the group stage over the last 3 tournaments haven't seen an increase in goal scoring. In fact, the last 2 tournaments saw a significant decline in goals scored
There are further parallels between the 2022 and 2010 tournaments when we look more generally at the context of the groups at the equivalent stage. Both tournaments saw tight games with plenty of draws and a few upsets that left most teams with something still to play for as they headed into their final group game.
In 2010, only 2 teams were guaranteed a place in the knockout stages after 2 matches similar to the 3 teams we have through so far in 2022. Conversely 7 teams in both the 2014 and 2018 World Cups were already through after just 2 games.
Below we consider in more detail how the context of the group itself looks to influence the way teams play and the impact that has on goal scoring during the final round of group games.
The dead rubbers
The 2018 World Cup saw a number of dead rubbers going into the final round of games. You could argue that these matches are important to some extent in regards winning the group but it doesn't seem that most teams are particularly concerned by this with a number preferring to rest star players and avoid suspensions rather than chase a result. Indeed, some have suggested that England's defeat against Belgium in 2018 when both sides were already through, actually gave them an easier route through by finishing 2nd in the group!
| Year | Fixture | Score |
| --- | --- | --- |
| 2018 | Uruguay v Russia | 3-0 |
| 2018 | Saudi Arabia v Egypt | 2-1 |
| 2018 | England v Belgium | 0-1 |
| 2018 | Panama v Tunisia | 1-2 |
| 2014 | Australia v Spain | 0-3 |
| 2014 | Netherlands v Chile | 2-0 |
None of the dead rubbers from the last 3 tournaments (2010 didn't have any) have ended in a draw and the majority ended over 2.5 goals. Of course we don't have any of these matches in 2022. Every fixture will have at least 1 team with something to play for...
Already through
Here's where things start to get a little more mundane.
Over the last 3 tournaments, there have been 10 fixtures in the final round of group matches that have seen one of the sides involved already guaranteed a spot in the knockout stages and there is a trend towards drab football.
40% of those games have ended in a goalless draw while 60% have finished under 2.5 goals.
Undoubtedly sides in this position are happy to rest players while avoiding suspensions and injuries and in many cases a point is enough to top the group leading to some fairly low intensity and low scoring games.
Battle of the top 2
Low scoring is even more prevalent when the top 2 placed teams in a group meet in the final game.
Over the last 3 tournaments there have been 12 of these matches and 9 (75%) have finished under 2.5 goals. Again, there is perhaps a sense in these games that the main business of qualification has already been completed, that a point is often enough and of course, you're looking at 2 reasonably matched sides who tend to cancel each other out.
2022 predictions
The above trends over the last 3 tournaments can be used as a means of helping to predict the likely intensity of matches at this stage of a World Cup. There are of course other factors involved and after 2 games we've had a chance to see the kind tactics that teams are favouring which in itself will dictate the openness of matches.
My general feeling is that the closeness of the groups will generally lead to a more conservative approach to games and that where possible, teams will rest players or at the very least play at a lower intensity given the very tight schedule of World Cup 2022 and the need to preserve energy for the later stages. All in all then, baring a couple of examples given below, I'm not expecting the flood gates to open in the way that some pundits have suggested they will during over the coming week.
Group A - The Dutch need a point to guarantee qualification against a poor Qatar side and you'd back them to get all 3 and top the group. Meanwhile expect Senegal and Ecuador to be a tight fought game. The South Americans need just a point to get through and Senegal lack the real creativity to open them up. I'm betting under 2.5 goals @ 1.64 in that fixture.
Group B - The difficulty with this group is that both matches have an added layer of emotion to them. Wales were awful against Iran but you can bet they'll up their game against the English, at the same time they have to go on the offensive if they want to keep their slim hopes of qualification alive and that should leave some space for an equally disappointing England team to get on the score sheet. I'm hoping for an open game but I don't bet on teams I support.
Group C - Poland have looked solid all tournament and a point is enough for them to qualify. Argentina have lacked any fluency but find themselves in 2nd spot. A point could well be enough for them too but no guarantee. I would expect the low scoring trend of the top 2 teams playing in the final match to continue in this one so I'm betting under 2.5 goals @ 1.79
Group D - France have shown in previous World Cups that they like to get their group stage business done early and that's the case again here. In both 2014 and 2018 they drew their final group match 0-0 having already qualified. Might we see the same again? Tunisia of course need the win but haven't scored and haven't looked likely to. I'm betting on under 2.5 goals @1.97
Group E - We almost had a situation where this was set to be a really boring group. Had Japan have secured a point against Costa Rica then they and Spain could have played out a nil nil draw in order to qualify at the expense of Germany but instead we know that only Spain would be guaranteed passage to the next round with a point. Meanwhile Germany have to come out swinging in their final game against Costa Rica and I fancy them to finally up their scoring (expected goals in both their games indicate they are under-performing) while at the same time they haven't kept a clean sheet in their last 9 competitive fixtures - betting over 2.5 goals @1.43.
After the 'Disgrace of Gijón' in 1982, it would have been karma had Germany been in a position where they had to watch Spain and Japan pass the ball about for a nil nil draw in their final game
Group F - Morocco know that they need just a point to go through against Canada. The Canadians have shown some nice build up play but lack the punch in the final third. They won't get much change out of a Moroccan defence that is yet to concede this tournament. I'm betting under 2.5 goals @1.81
Group G - Switzerland know a point is likely to be enough against Serbia to join Brazil in the knockout phase. Serbia though have some attacking threat and need to get a win and I'm not confident on the Brazil game either. Not betting on either match
Group H - Uruguay v Ghana is a repeat of the 2010 Quarter Final when Luiz Suarez added to his already impressive repertoire of shithousery by punching one off the line and assisting his team through via a penalty shoot out. Again, that will be an emotional match and one that Uruguay have to unleash their attacking talent if they are to sneak through. Bear in mind that Ghana have conceded 5 already in this tournament and I don't see them resisting Uruguay in this one meaning they'll need to score themselves. I'm betting over 2.5 goals @1.90
---
---