World Cup 2022 - Qatar v Ecuador Preview & Predictions - An early chance to go against the odds?
I've signed up to the @hivebuzz World Cup 2022 contest and am already really excited about this great initiative. As the intro post says, the World Cup always provides an opportunity for communities to come together so this was the perfect opportunity for Hive and one I hope lots of members will join in with.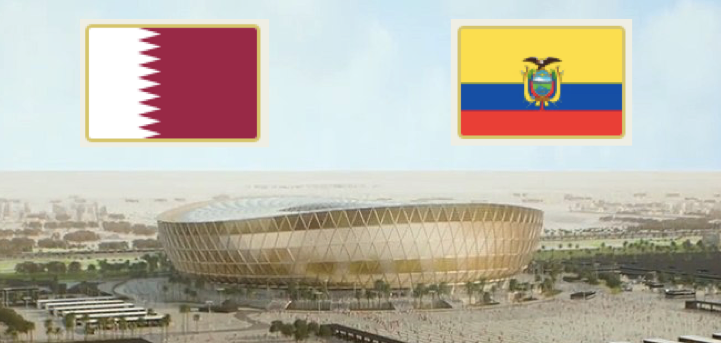 Image source
I guess the easiest way to play this game would be to simply vote with the bookies, after all, this is a straight forward prediction contest so you're not really looking for value in the odds, you just need to select the right answer. Easy!
That being said, some of the matches will be very close calls as far as the bookmakers are concerns and of course they don't always get it right. I wonder if the opening game between Qatar and Ecuador might be one of those...
Bookmaker odds

The bookies have Ecuador as slight favourites to win this one and at a cursory glance you'd say that's fair enough. They are after all a team that qualified through a competitive South American group and while they are hardly packed with big name players they do at least have a few known quantities with several members of the squad plying their trade in Europe's top leagues.
By contrast Qatar are something of an unknown quantity to most football fans. They of course didn't have to qualify at all and this is their first World Cup appearance so they really are a bit of mystery to most.
Form
Ecuador come into the tournament with a reputation of being a tough nut to crack! They've only been defeated once in the 10 games they've played in 2022, a period which has seen them draw against both Argentina and Brazil during the qualifying phase.
However, it's also worth noting that they've only secured 2 victories this year and both those were 1-0 including against minnows Cape Verde. Their most recent 3 friendlies in preparation for this World Cup have all finished 0-0 and so if you were hoping for a rip roaring start to the 2022 World Cup then you might be in for some disappointment.
The other very notable fact to remember about Ecuador (as well as few other South American sides) is that they play their home matches at altitude providing them with a significant advantage against sides unaccustomed to those conditions.
Indeed, only Peru, one of the few teams in the world to play home fixtures at a higher altitude than Ecuador, managed to win at the Estadio Olímpico Atahualpa which sits 2782 meters above sea level. On their travels during that same qualification stage, Ecuador managed just a single victory from 7 matches and were defeated 4 times.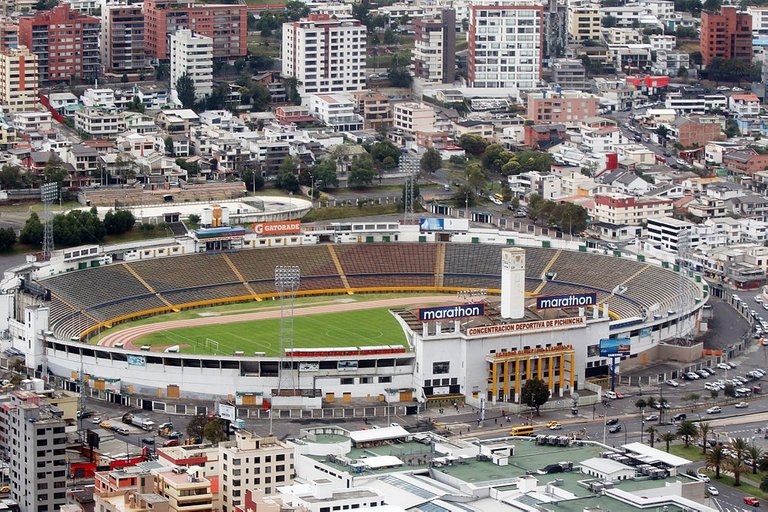 we're not in Quinto anymore... Ecuador have a formidable record at their home stadium the Estadio Olímpico Atahualpa image source
Travelling down to sea level then looks likely to be something that will not favour this Ecuador side and if you are a big believer in home advantage then host nation Qatar's form of late is definitely worth further inspection.
Canada are the only side that have won in Qatar in 2022 during the 7 international friendlies that have been hosted there. Perhaps the closest example to their opponents in the opening game of the World Cup came via a Chile side ranked 29th in the world (Qatar are 50th and Ecuador 44th) who were held to a 2-2 draw as recently as September.
Players to watch
One of the other key advantages for Qatar is the fact that the bulk of their squad play in the Qatar Stars League and in fact 13 of them play for 16 time Qatari domestic champions Al-Sadd SC.
While most World Cup squads are only just getting together and finalising their tactics, this Qatar side has the distinct advantage of playing together every week!
Star man for the national side and Al-Sadd SC and a player with a formidable goal scoring record in the domestic league is Akram Afif. He was in fact the first Qatari to play in La Liga during a spell with Champions League regulars Villareal so he brings an element of pedigree to a side which is otherwise unknown outside their home. To date, he has 51 goal involvements (goals +assists) in 76 caps for Qatar.
While goals have been a problem for Ecuador of late, they do posses one of the inform strikers in Europe at the moment in former West Ham and Everton man Enner Valencia. Valencia who last year became Ecuador's all-time leading scorer has netted 13 goals in 12 appearances so far this season for Fenerbahçe in the Turkish league.
It's worth remembering that Valencia made his name at the 2014 World Cup scoring 3 times as Ecuador narrowly missed out on making it through to the knockout stages. At 33 years of age, this is likely to be his last chance to add to those World Cup memories.
Valencia struggled to establish himself in the Premier League but did score a couple of species during his 3 season stint in England
Prediction
The above odds clearly show that all 3 results are a very real possibility in this match.
Looking at the bigger picture this is a must win match for both these teams in a group that contains an in form Dutch side and the reigning champions of Africa, Senegal both of whom are pre-tournament favourites to progress.
Qatar will be desperate to avoid the plight of South Africa who to date are the only host nation not to make it to the 2nd round of a World Cup. Home advantage + the fact that Ecuador don't travel well means that I think the above odds should be even tighter than the bookies have made them.
Given the lack of goals and real threat that either side possess I'm going to plump for the draw ('tie' if you're that way inclined) and off chain I'll certainly be looking very carefully at the under/over market. You can currently get under 2.5 goals @1.53 and under 1.5 goals @2.6 - if there is going to be a winner in this game, there's a very good chance it'll be a 1-0 given recent form.
---
---