A Four-Day Work Week (Conclusion)

This is a continuation of my last article. You can find it here
As a recap though, we all know how it is this days, that it almost seem like there's someone messing with time, who just fast forwards the time whenever it's weekend. Time seem to be extremely fast on weekends. You sleep on a Friday night and it seems the next time you wake up, it's monday. I know, the feeling isn't great. This has led to the clamour for a three-day weekend. Those in favour argue that it will afford workers time to rest and spend time with families and would increase workers productivity. As expected, there are those who opposes such.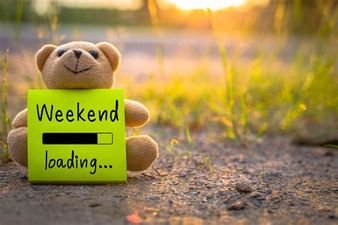 Image Credit: unsplash
Moving on to today's article. It's important we remember that the work week used to be six days rather than the five we have today. It was Henry Ford who first standardized the five-day work week as we know it today. Of course,he was criticized then, but the five day work week largely proved correct in it's assumption of greater worker satisfaction and productivity. It's on the back of this that the current clamouring is resting.
While I agree that a three-day weekend will increase workers satisfaction, I really doubt the part about productivity. Why, you may ask
Today, we see how AI and robots are been used more and more by big firms and the likes. Human jobs are been wiped out of existence and their places are taken by bots and AI. Have you bother to ask yourself, why? The answer is simply to increase productivity. The fact that business managers are turning to bots and AI rather than trying to optimize workers productivity shows that workers productivity has kind of peaked.
A three-day weekend will mean four days of work. If business managers are expected to keep the current pay structure, then staff members will be expected to do the same amount of work and produce the same amount of result regardless of the reduction in time to do so. This would result in an increase of 20% more workload per day.
Initially, it might seem a good deal, but eventually the pressure will mount. The mental exhaustion will lead to frustration and possibly productivity will take a deep dive. It'll be workers overworking themselves and pushing themselves beyond reasonable stress and mental exhaustion limits. I could be wrong though.
If I were to be correct with my hypothesis, then a three-day weekend will be counterproductive to everybody. It will lead to mental and physical exhaustion for the worker, which will spill and reflect in their work ethics, leading to less customer satisfaction, which would reduce productivity.
This stressed worker will go home touchy and grumpy. So despite having more time to spend with the family, it'll be less quality as the worker would be more inclined to rest than have a family time. This would ultimately mean less worker satisfaction and that will have another effect on his/her productivity. The reduction in productivity will surely attract the ire of management., thereby effectively creating a vicious, destructive cycle that will ultimately hurt the economy at large.
Conclusion
While there are numerous benefits to a three-day weekend, they will be temporal. It's only the disadvantages that will linger, eventually overshadowing the benefits and transforming them to disadvantage too.
This article was first publish on my read.cash here
Thanks for reading****
---
---