#27 Rising Star Game-🎸 First Guitar Crafted (5-6.10.21)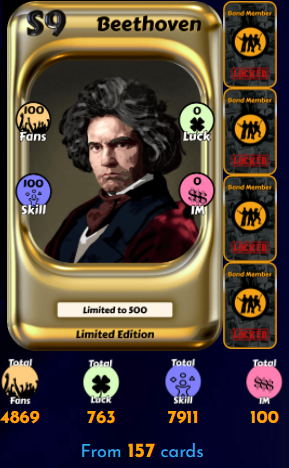 Hello everyone👸. I crafted my first guitar today at Rising Star Game.
---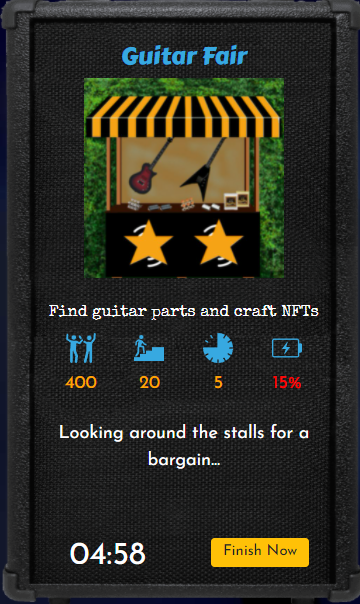 One guitar able to craft after I completed 9 Guitar Fairs and spent 9k STARBITS on the random drops of the guitar parts.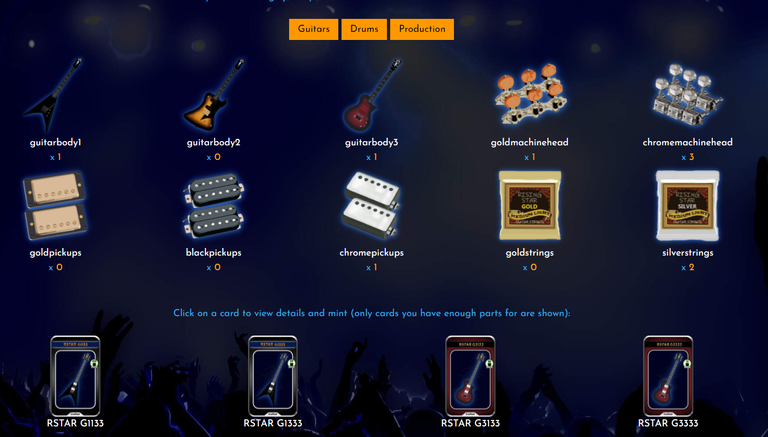 I decided to craft the lowest stat of guitar selection there, RSTAR G3333 for my first time. The other gold parts I keep it for my next crafting. 🎸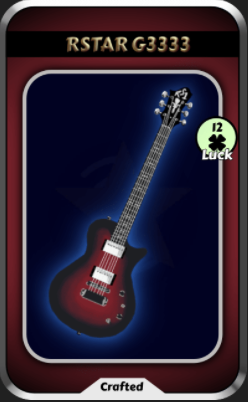 ---
The STARBITS value had drop to 0.00026 each just now. So, I take this opportunity to trade my HIVE to STARBITS this afternoon.
After trading, I open 1 card pack. 🙈

I got another R101 Remy since my last open pack on Sunday. I also had one addition of card, i38 RS Micro Synth for my card collection.😍
---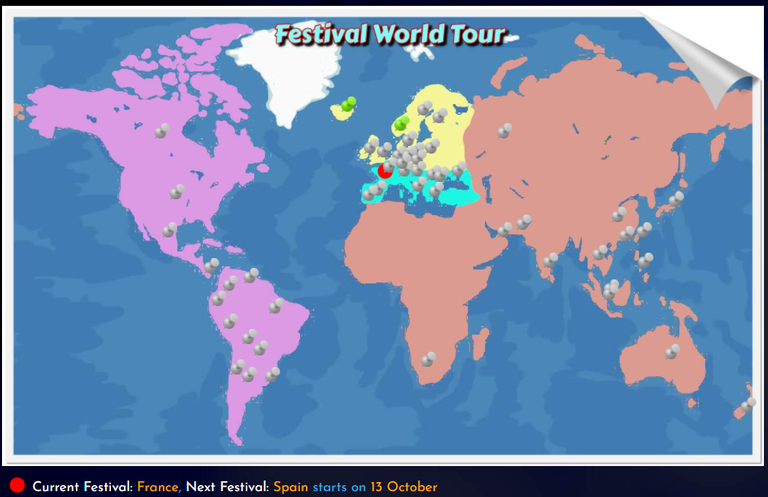 Festival World Tour for France 🎪 had started today, 6.10.21 to 12.10.21 (1 week). Will run this mission 2 rounds for 2 wristbands.
---
This is my current status at Rising Star Game @ 6.10.21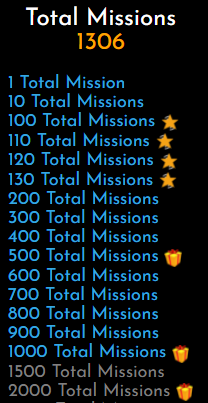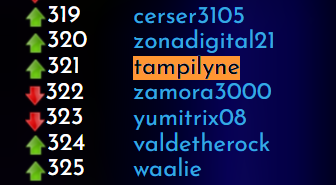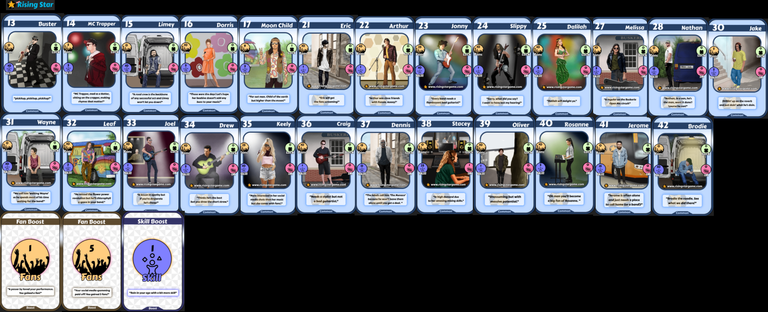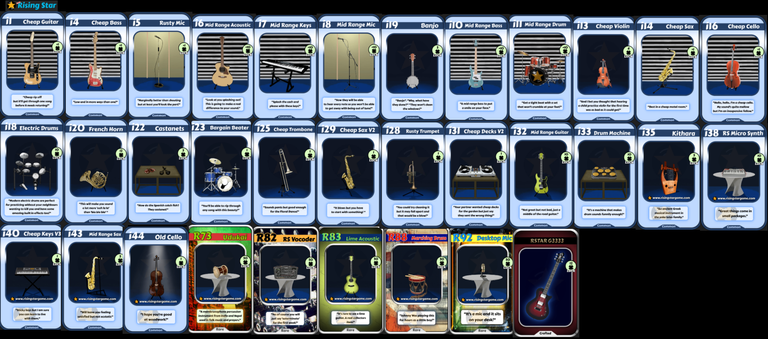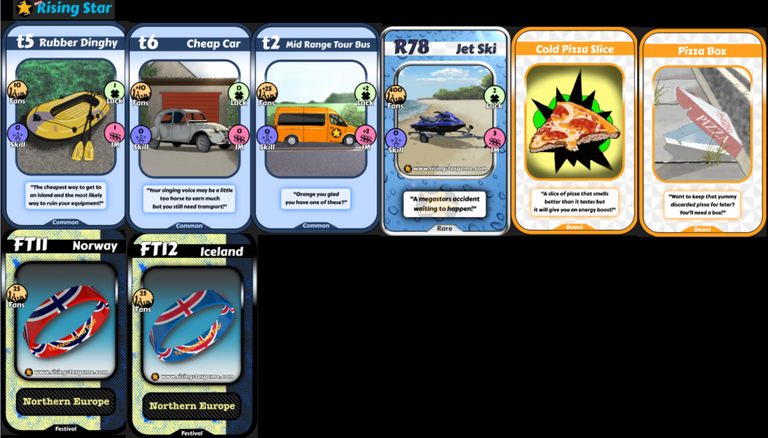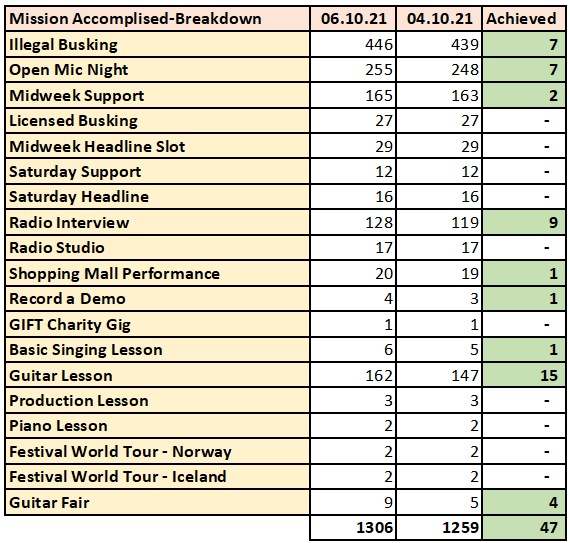 I'm still power leveling by running lots of music lessons to up my level. 6 more days to go for Level 50😤.
1 more round Record Demo mission to unlock Acoustic Tent mission. But the duration to run these mission are insane long🤢. Have to do it during my sleep time if I had the stamina or pizza.
If you not yet play this game. This is the link to play the game Rising Star Game.
---
---