Buy Office Supplies 😶 and Found Perfect Christmas Gifts 🎁🎄 - Six Pack💪

Hello everyone 👧. Today, I went to the supermarket or convenient store to buy two items of office supplies but I end up buying more.🙈
If you remember on my Mission Failed's post, I went to the second store which near my workplace to buy the office supplies.
SHOPPING MAIN TARGET
Coffee ☕ and Candies 🍬
---
Shopping for Office Supplies
I saw new brand of coffee with fancy boxes displayed at the coffee section. The name 'Six Pack' (abs🤭) which make me attracted to buy it. So, I pick one box with Cappuccino flavor to try it at office later. At that time, I'm still no idea how many sachets of coffee inside the box.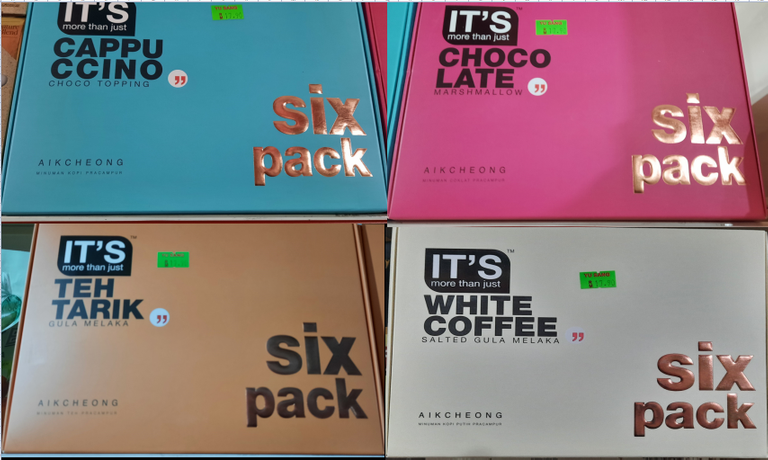 Next, I search for my second targets, candies. I need these candies for my client's refreshment who came to my office for meeting but mostly finished by my staffs.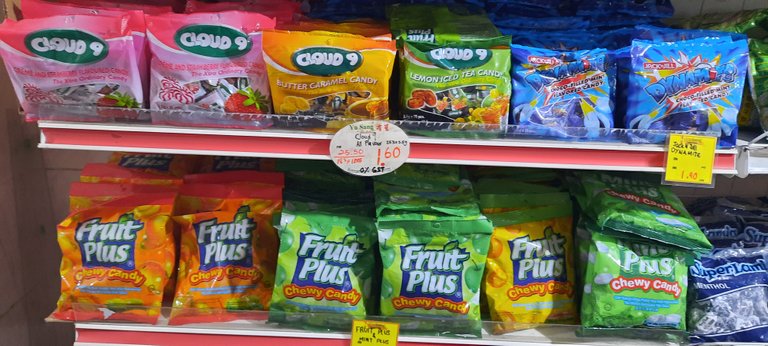 I would like to buy this KOPIKO, coffee candies but I'm not buying it since left one packet of this candy on the tray.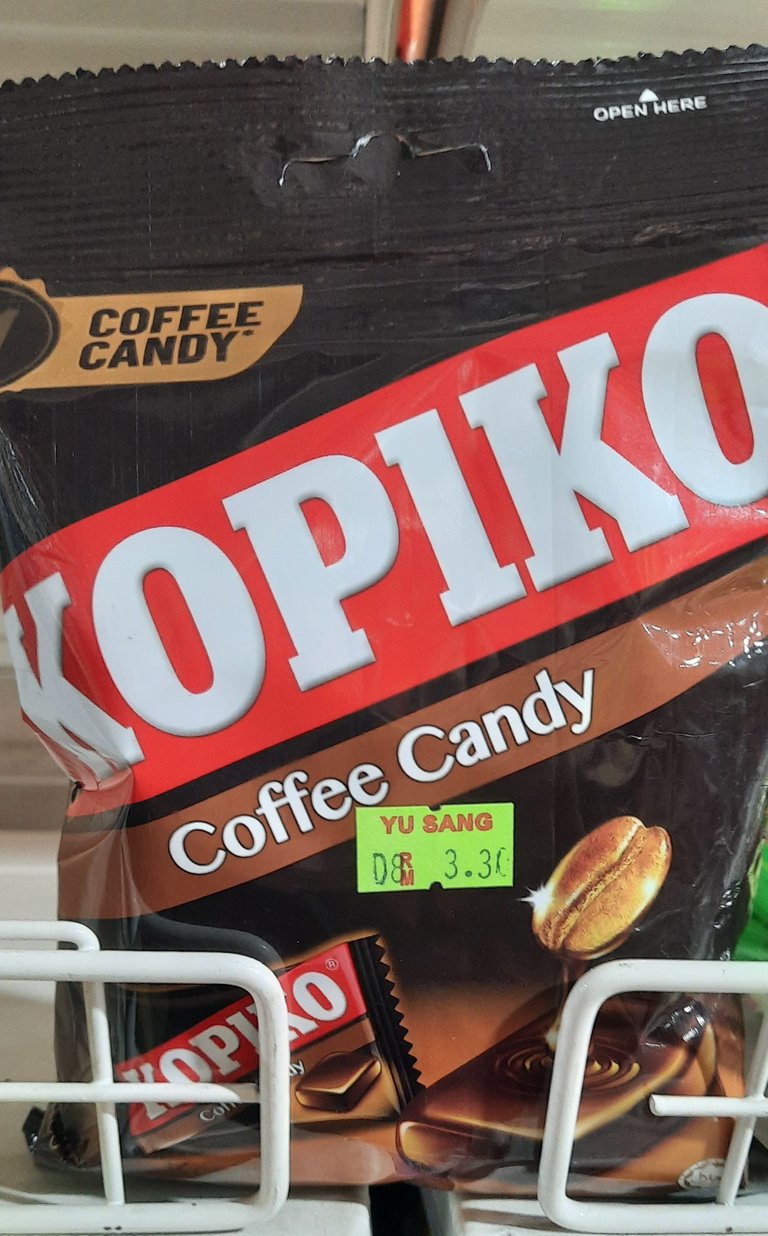 I can't control my temptation to look into the snacks section which just displayed near my second target. 😒
I saw many new brand of snack products and Golden Salted Egg Penyek cracker was one of it. Its cost RM20.00 each and too expensive for me to buy it.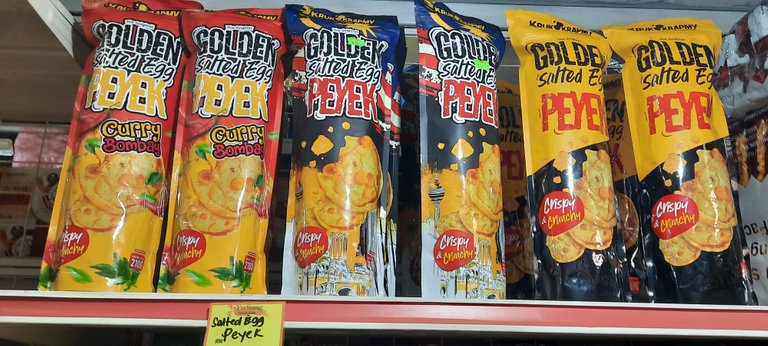 Marty's Rackling, a vegetarian cracker was manufactured by Philippines. I grab one pack of it as I did not try it before. Got Tagalog language behind the packaging, anyone can translate it? 🤔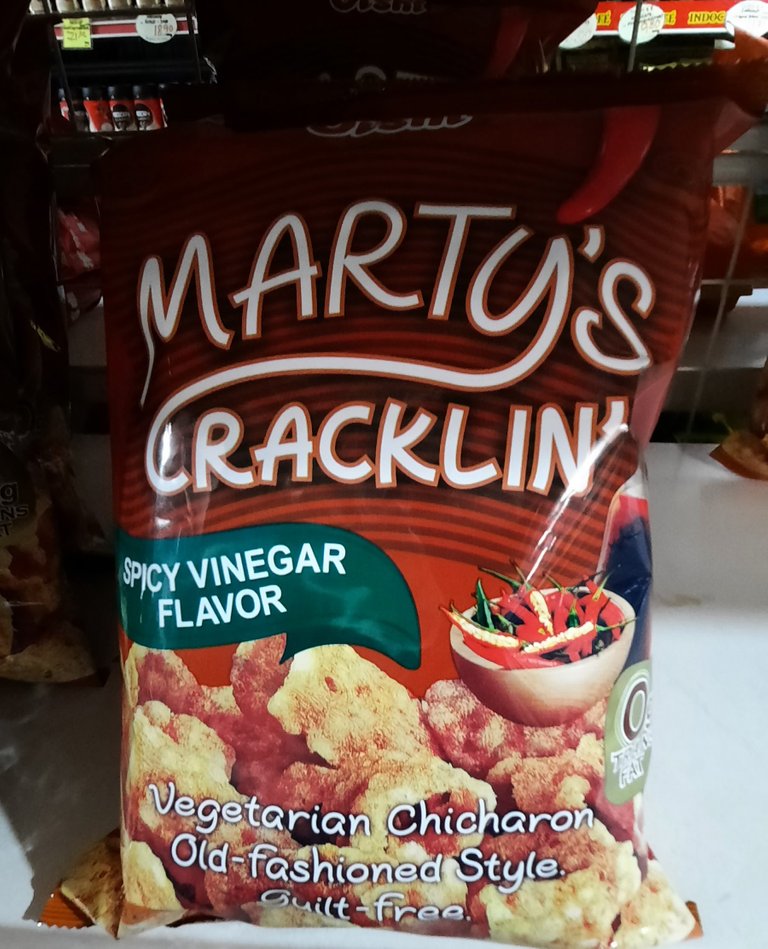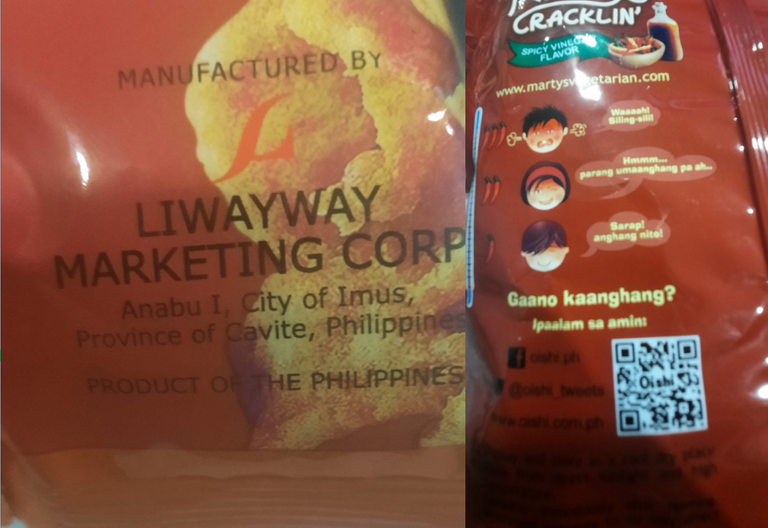 I managed to not buying these wafer bites and potato stick although some of it was new brand in my snack dictionaries. 📚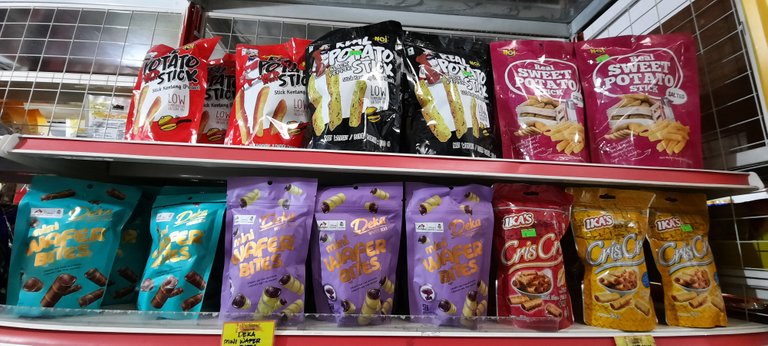 Mamee Monster snack brand was one of my favorite, first time saw the snack in this type of packaging and with new banana flavor too. 😳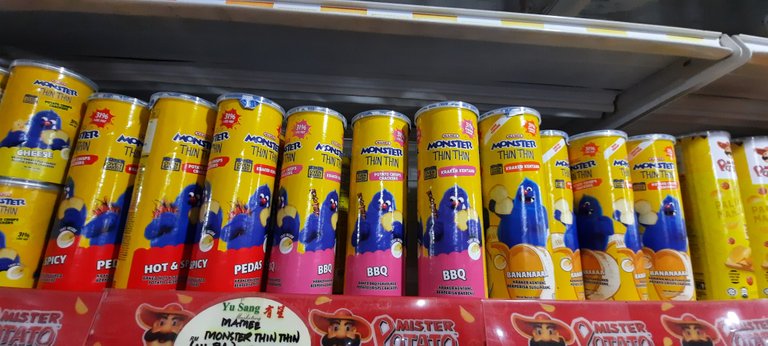 Stop looking at snack as my hand full. I did not bring basket on purpose for controlling myself to buying more snacks.
Near the casher counter, many Christmas headbands on the display table. I will buy it next month after I survey the price of it from other shops. I want to take picture on Uku Chan, my dog wearing Christmas costume with this headband.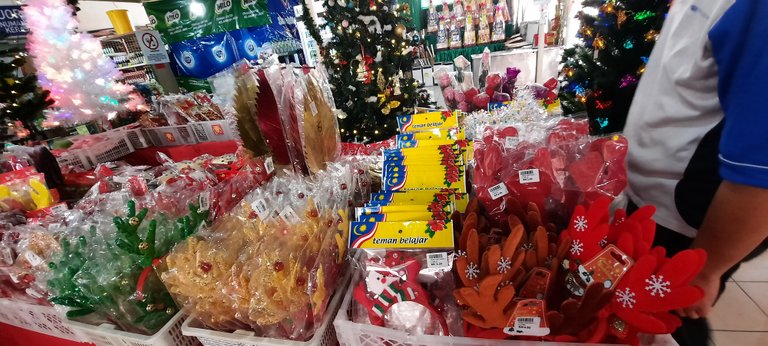 These were the items I bought from the supermarket. Well, target achieved but many out from the target.😬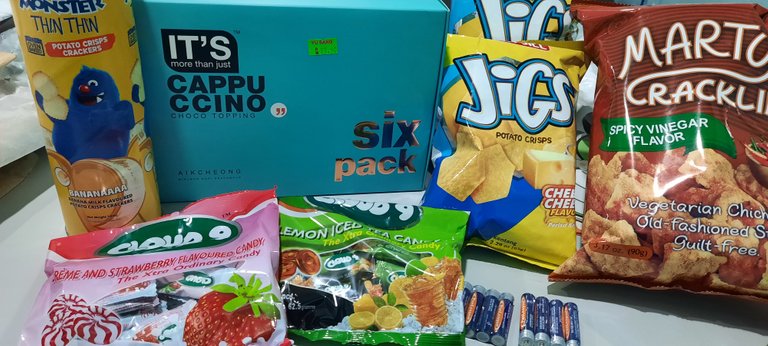 ---
Unboxing Six Pack
Did you see six pack from this model? Just image it if you know what I'm mean.🧐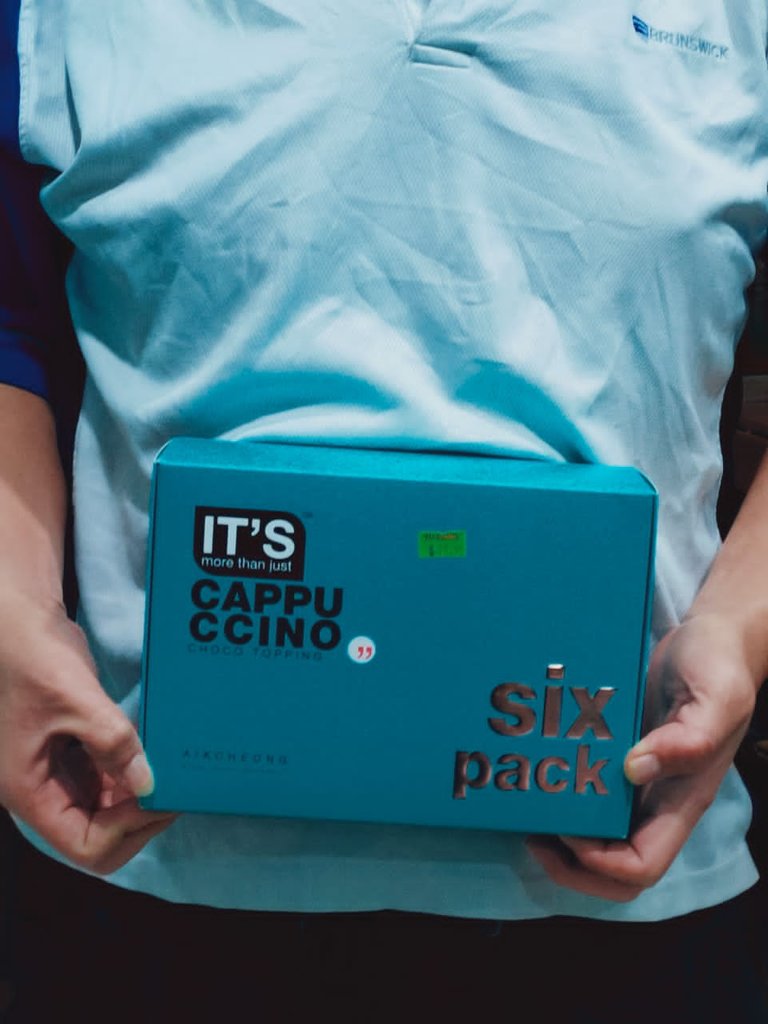 This was the coffee that I bought just now. Can I have six pack or reduce my belly fats after drinking this coffee?😏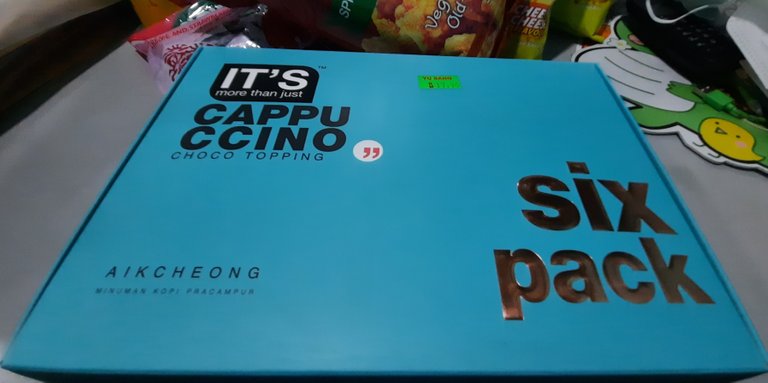 Reading the quote from the box also make me feel inspiring, #itstimetobelieve.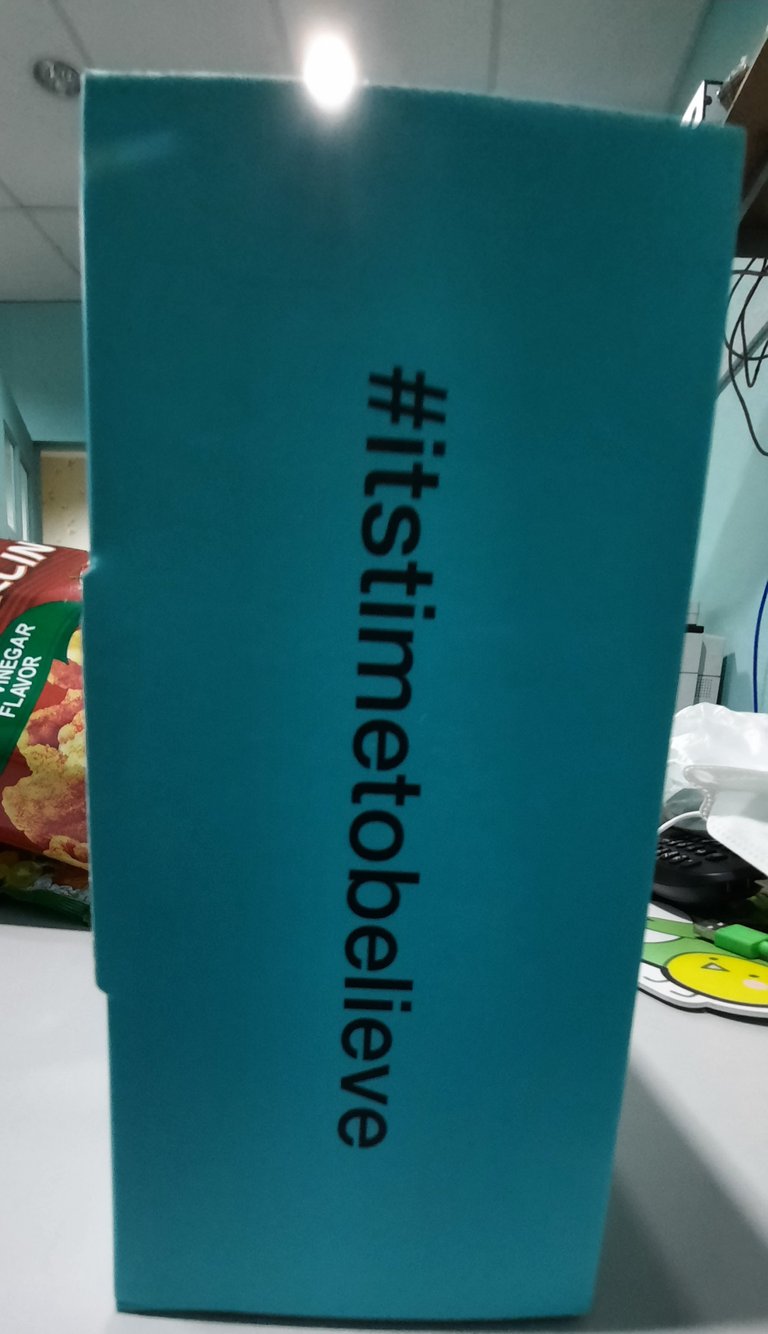 I keep searching the information behind the box's description on how many coffee sachets inside the box. What a mystery box that I did not found the info that I want from the information provided.😐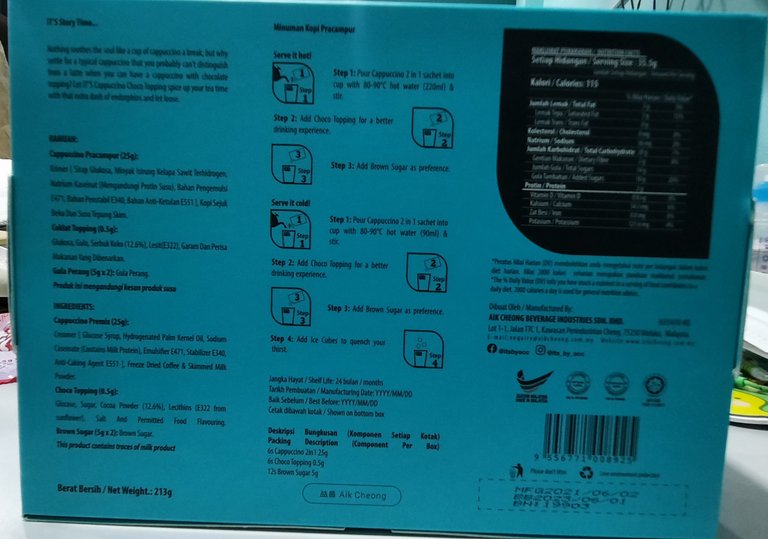 Before unboxing, I read the story first as its interesting for me. I like this term 'Nothing soothes the soul like...'.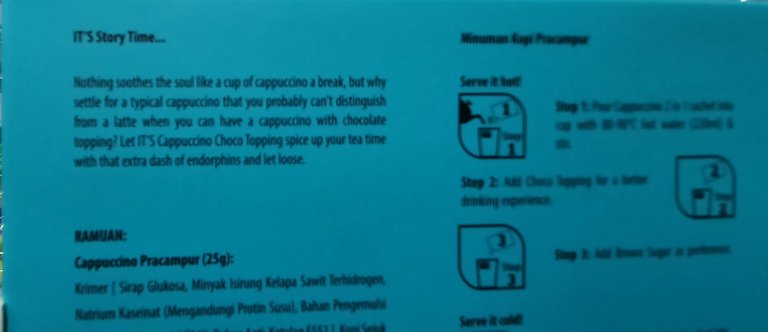 'It's for the CREATIVE you' SUPRISED 🤯.
I shocked that I thought full of coffee sachets will be fit in the box but I'm saying ONLY THIS (ini sahaja) at that time.😂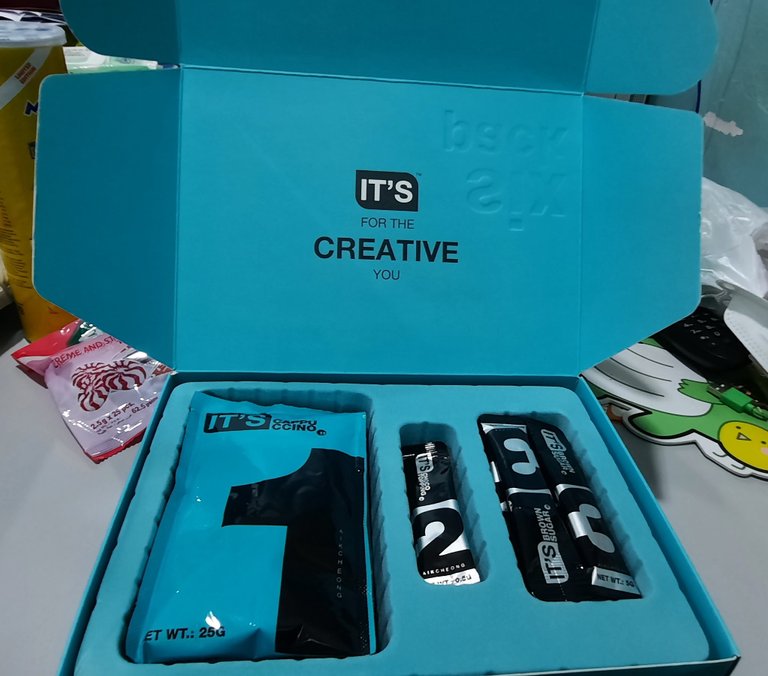 Now I understand why the coffee name it 'Six Pack'. Only Six Packs of coffee sachets inside of the box. 😑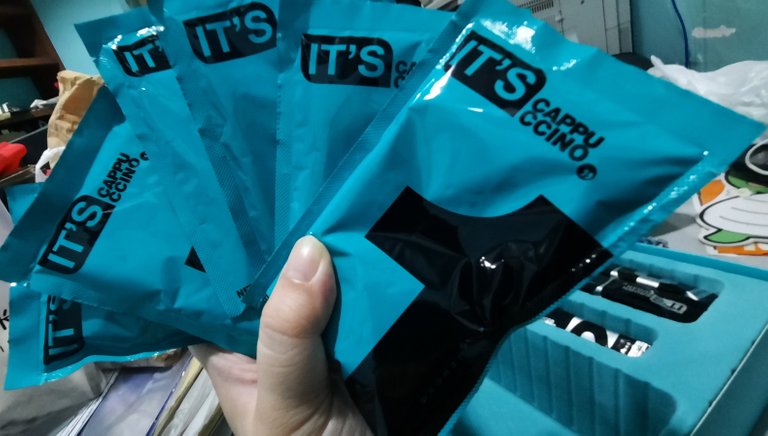 ---
Snack Time
The Six Pack's coffee taste good and less sugar. Although RM17.90 per box with only six sachets of coffee inside, I think it worth it as it was a quality coffee.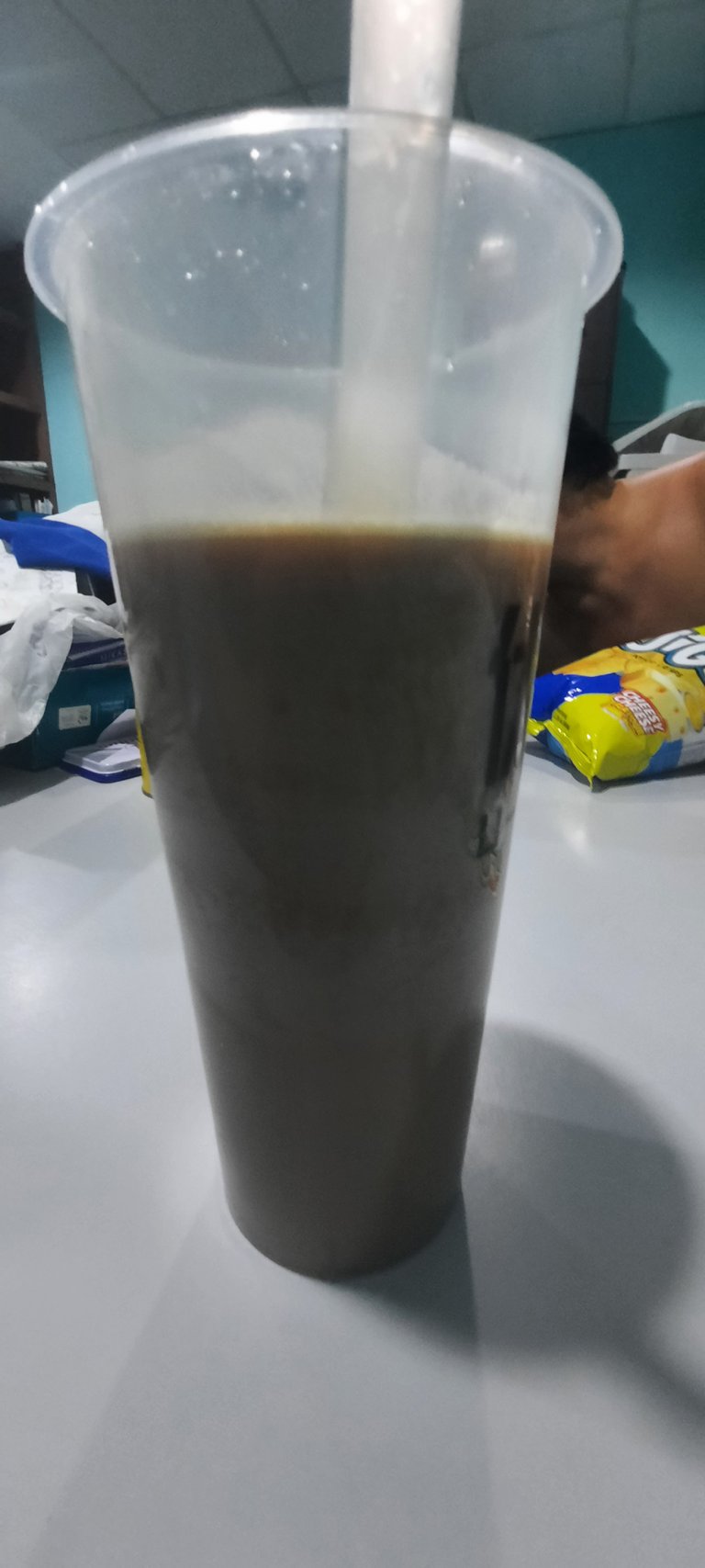 The banana cracker delicious too. Can buy again next time 🤤. Its said the cracker 31% less fat from the packaging's information, which mean the remaining I consumed it.🙃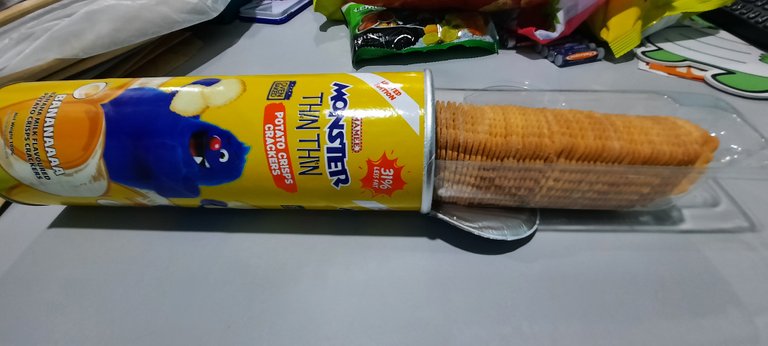 However, I still give a 👍 too Mamee Monster who was my favourite snack (the cartoon my friend too) since I'm still a baby. Mamee Monster snack got a very long history (I'm not yet born that time) and can be my uncle now.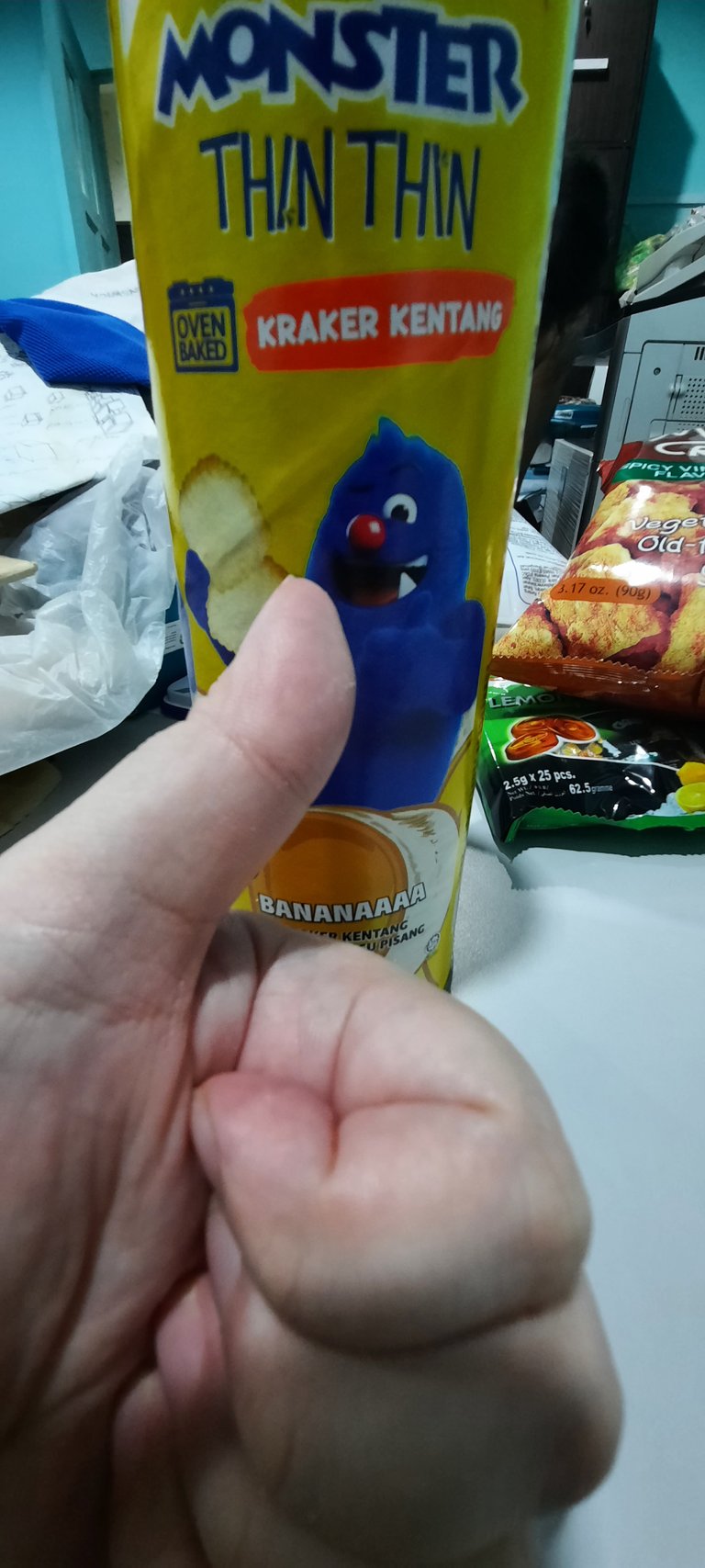 ---
Christmas Gifts
The 'Six Pack' coffee box was fancy and it gave me full of surprises. I will buy the remaining 3 flavors above for my coffee box collection.
Next month will got many exchange gifts events during Christmas season, I also will buy this coffee box as Christmas gifts for my employees who like to drink coffee and friends too.
Only @butwo and you all who read this post who know my secret for my incoming Christmas gifts for them.
My employees and close friends don't have hive account yet.🤫
---
KEEP SECRET PLEASE
Thanks and hope you enjoy reading it.🤗
---
---