Perfect mix to celebrate this beautiful day.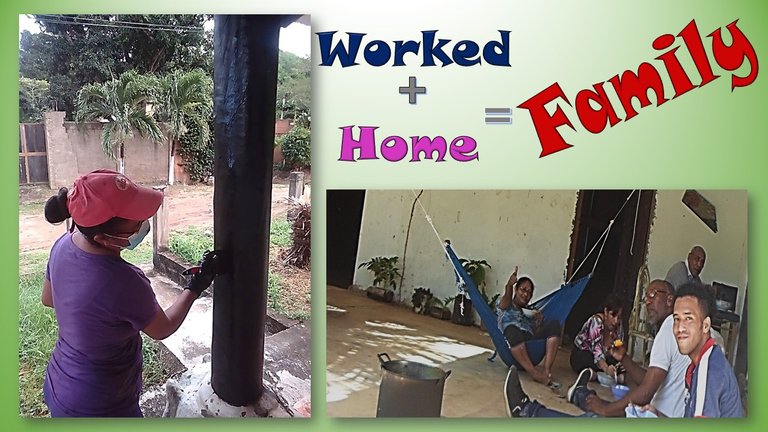 Greetings to all the members of this beautiful and beautiful Hive family, this weekend was World Family Day and as I have told you before that family warmth is very important to us and nothing better to celebrate this beautiful date than having a activity in which we were all involved, because we decided that the best thing would be to start loving our house.
We got up early and while I made breakfast, my husband and son prepared the mixture to be able to paint the doors and windows, this time only what was wood would be painted because ours has a lot of wood, it is a spacious house, and very fresh.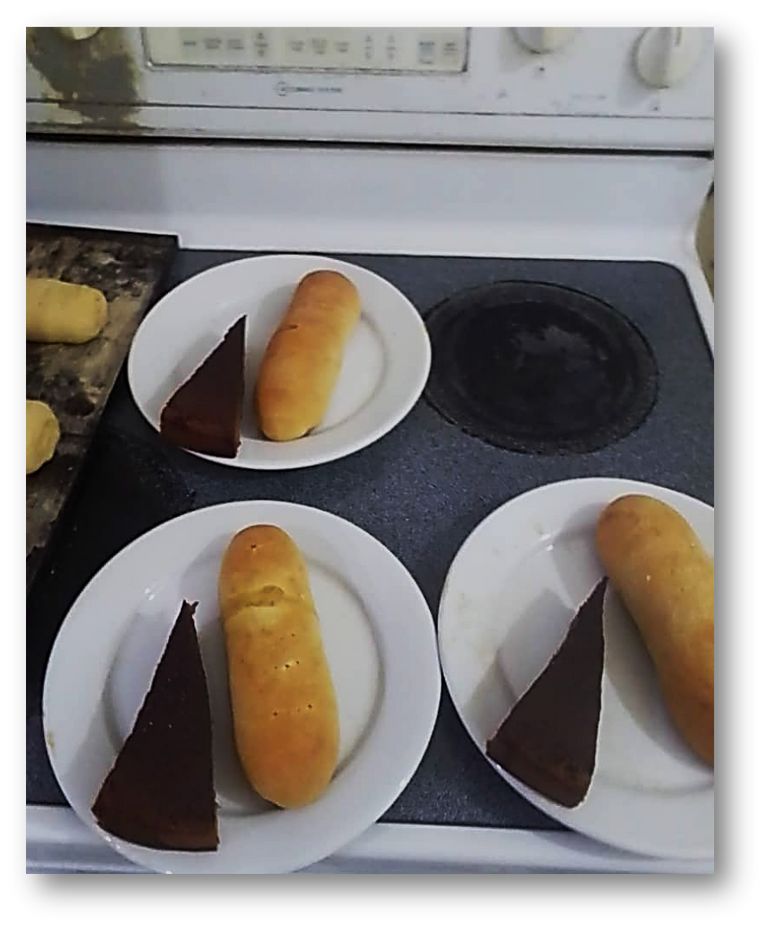 The wood must be treated well to prevent it from being damaged, at least twice a year it must be maintained with poison and other chemicals, which have a very strong smell, but it must be done.
Well, after breakfast we began to paint, my husband, being the tallest, painted the upper part with the help of a ladder, my son and I dedicated ourselves to the lower parts, and since we knew that my father would surely come, we put in the patio to make a good wood-fired chicken broth while we painted.
By the time they arrived the broth was ready, but the house was a mess with the paint, we decided to take the pot to the back terrace, take off those clothes because with the strong smell of the chemicals it would be impossible to eat, then we sit in the floor usually enjoy that delicious soup made with firewood.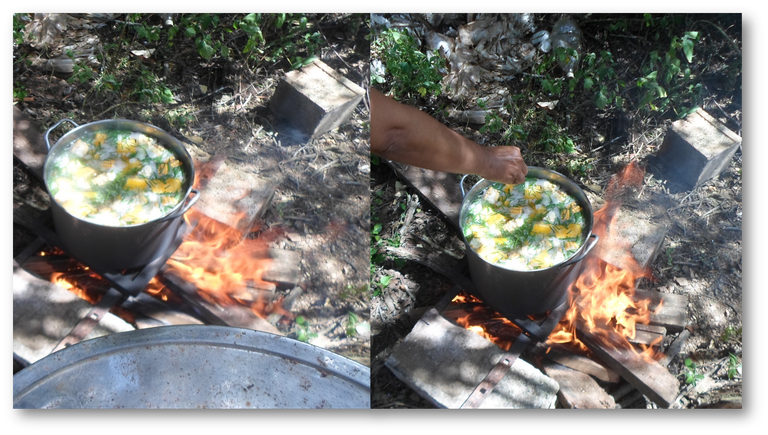 We combine work with family warmth by doing something different at home like every weekend.
Family is for life, so whenever you can, you have to share with it, I wish I could do it, with the great part of my family that I have in my beautiful Cuba, because there is nothing like being surrounded by loved ones. Although I always have them in my heart.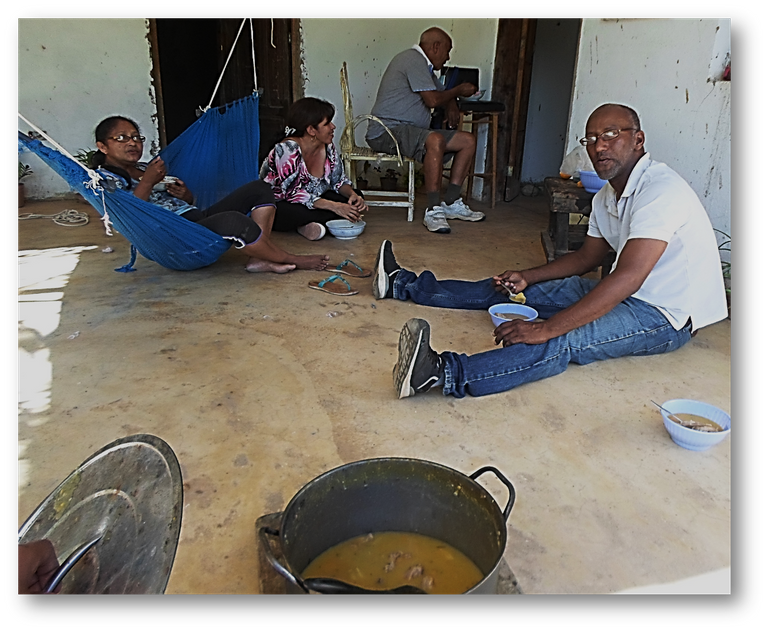 Dear friends, I hope you have celebrated that day by sharing with those you love and love. Have a nice and excellent Monday, see you next week.


I used Google Translate
The photos were taken with a SAMSUNG F2.5 camera
---
---