If Makeup Bags Could Talk 📷 Picture A Day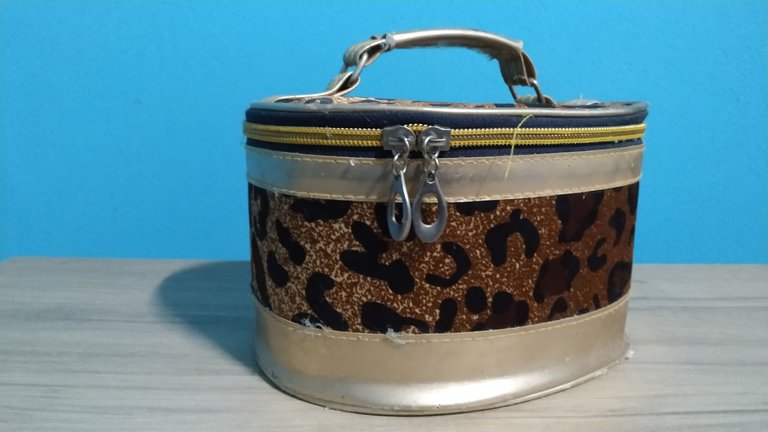 ---
If my makeup bag could talk, its sure has some stories to tell." were my thoughts, looking at it last night. This makeup bag was gifted to me some ten plus years ago - ergo the visible wear and tear - and I was thinking of all the places I've brought it with me.
To be honest, if I hadn't received this as a gift from a family member, I don't think I would buy one for myself, because I'm not much into bags, let alone a vanity bag. And yet, it seemed just what I needed, because of my "growing" - I would actually like to (re)purchase some items, because of expiration dates - makeup collection.
Without realizing it, the makeup bag became an essential part of my get ready routine, especially during my performing days. I don't wear makeup everyday - even before the standstill in 2020 - but those days that I felt like I wanted to do something special, was invited to an event or had to perform or just wanted to play with some color, it was convenient to have this vanity bag.
It went on holiday with me and has even seen my office, for those days that I didn't get to go home after work and get ready. So all that traveling, photo shoots and all those makeup tables and all those backstage dressing rooms, sure contributed to the weathering of this bag.
Nonetheless, the bag is still going strong and still has some years to keep my makeup "organized" and maintained. I'm only wondering now, whether I'll buy one myself when the time has come to say farewell. I could go for a sturdier and maybe more organized vanity bag, with sections and boxes. What do you think? Let me know in the comments below 🤓.
---
Chasse into the backstage! 💃
---
---