Is There Such A Thing As A Utopian World? 🎥 Movie Review: The Giver
Just recently I've been introduced to a rather interesting movie, that wasn't really mainstream here in my country, which is titled The Giver. It's a 2014 dystopian science fiction drama based on a young adult novel of the same name.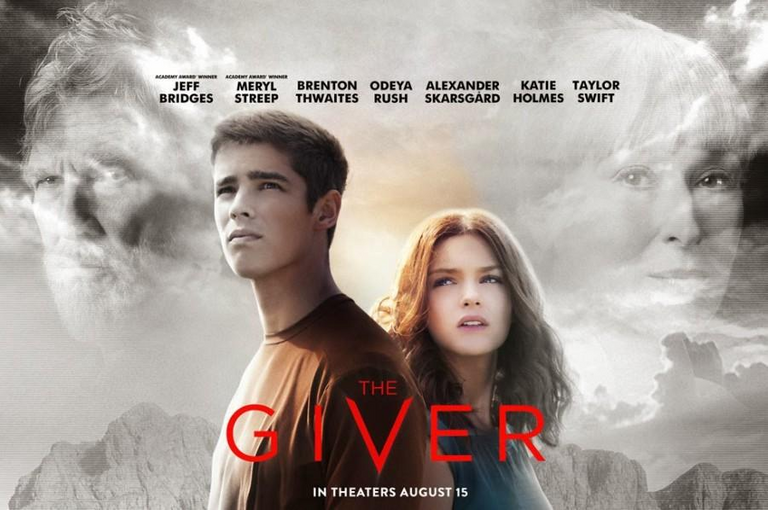 ---
The movie follows eighteen year old Jonas living in a (near future) dystopian world, that seems peaceful and perfect because there seems to be no conflict, hurt, suffering or pain. That's because the world he lives in, has been reorganized after a major calamity that's called The Ruin. People from the past decided to restructure society so that there'll be no hurt or suffering anymore. They did that by removing color, music, removing certain words, emotion and controlling certain if not all aspects of life, like assigning people to a family unit and determine the profession one shall be in. Also the weather and environment are being controlled.
At graduation, Jonas will receive his assigned profession and to his surprise he got designated to being the next Receiver of Memory. The Receiver of Memory is the only person in his world who has access to memories and records from the past and who could see beyond the controlled environment. To get access to all memories, Jonas will train with the current receiver, who in turn will be called The Giver. At first Jonas receives memories of joy and pleasure and experiences them for the very first time. That's when he begins to see life in color and though he isn't allowed to tell what he does as a Receiver, he does try to share some of those experiences with his friends an family.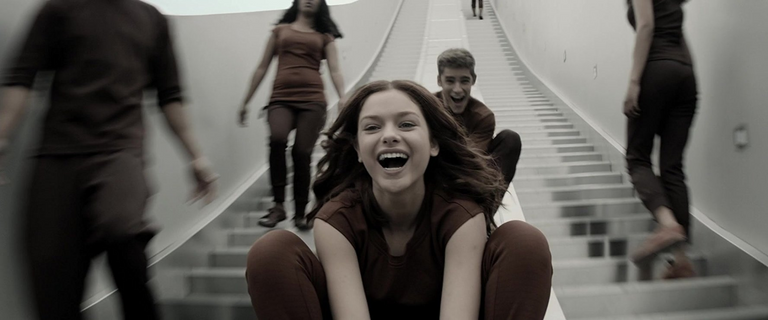 ---
His outlook on the world he lives in changes drastically when the Giver accidentally shares memories of wars, famine and pain. He begins to see his world for the very first time for what it really is. Yes, there's no suffering, but joy has also been taken away from the people and an important aspect like free will was taken away. The only way to bring memories back to everyone and making them see and experience what he does is by going beyond the border of their world to Elsewhere. What will Jonas do and how? For that you'll have to watch the movie.
What I do want to mention is that The Giver was refreshing to watch. There were similarities yes, to other dystopian young adult dramas, but the concept was definitely unique. What I liked about this movie was that the filmmakers were successful in making one root for this at first glance utopian world, without famine and wars. People also seemed to learn how to communicate and put thoughts and (what's left of) feelings into words. This changes drastically when one realizes that the control of and by that society is going beyond what's ethical by our standards. It makes one wonder "how far is far and how far are we permitting society to decide (the course of) our lives?" Also even though there's no pain or misery, real happiness and joy is also left out of the equation.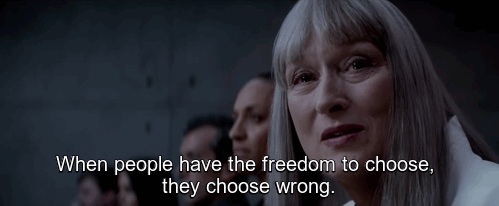 Scene from the movie.
---
Chasse into the backstage! 💃
---
---