Ravioli With Steak Or Steak With Ravioli 🍝 Home-Made-Meal
It's been a while since I last shared one of our own home-made meals - which we still get to enjoy - so here's one simple to make recipe: ravioli with beef or beef with ravioli on the side. However you prefer 🙃.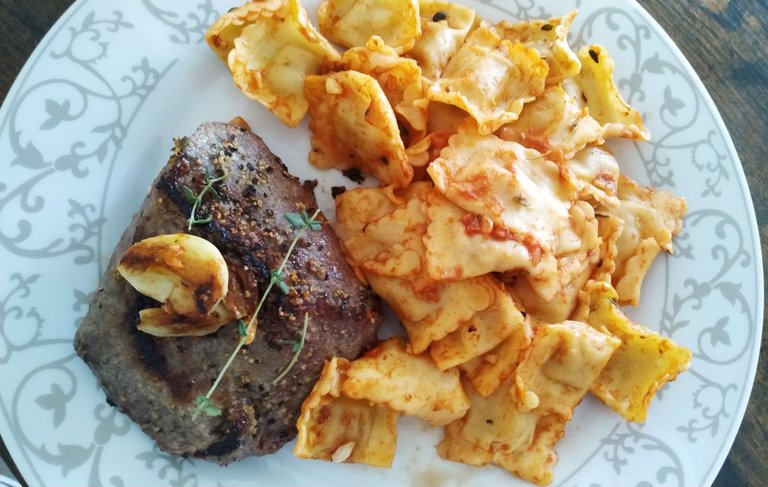 ---
As we haven't tried to make ravioli from scratch ourselves (yet), we bought a packet of mushroom filled pasta and a few cuts of beef at the store. The rest of the ingredients include tomato sauce, half a bulb of garlic, garlic powder, olive oil, (pink) salt and grounded black pepper. Rosemary, thyme and oregano surely can't miss.
Firstly, ⅔ of the garlic was diced and the beef seasoned with salt, pepper and garlic powder. The other ⅓ of the garlic was left whole, while the ravioli boiled in (salted/seasoned) water.
Then we heated some oil in a pan and seared the beef to medium rare with the whole garlic cloves until golden brown. When the steak was done and plated, we added a little bit of oil to the pan and sauteed the diced garlic.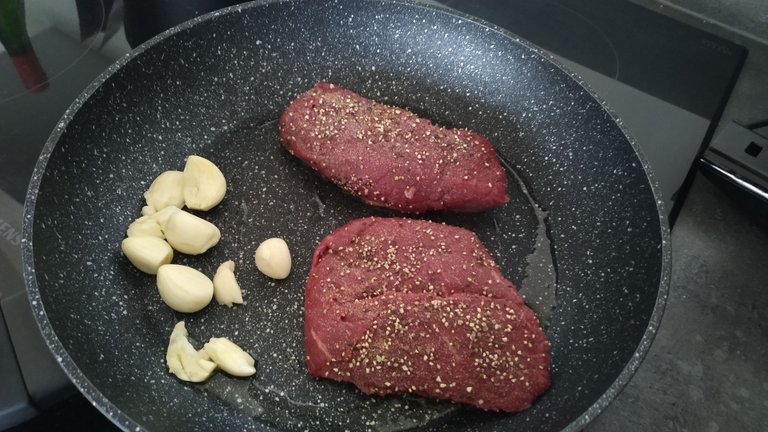 ---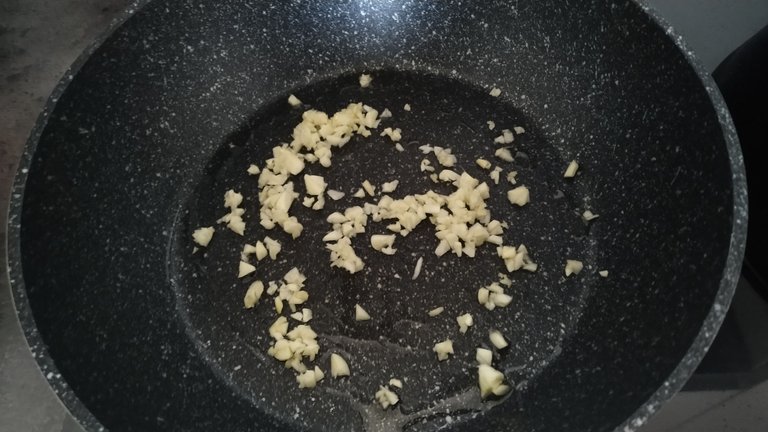 After that we added the pasta and the tomato sauce and seasoned to taste. We let it all come together and cook for a few minutes and lastly placed some of the herbs in the ravioli.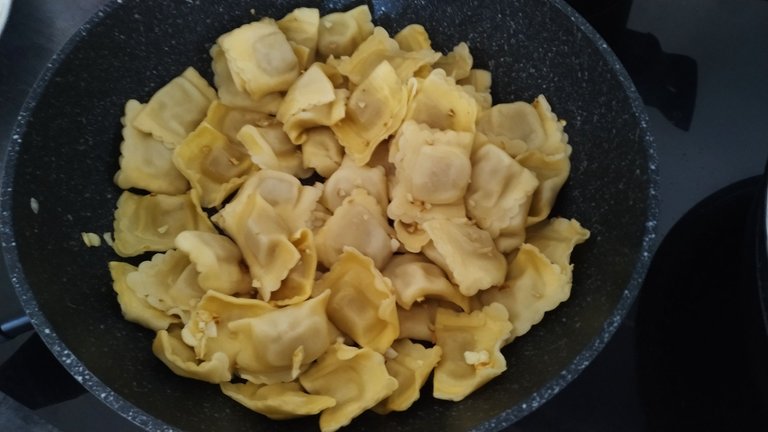 ---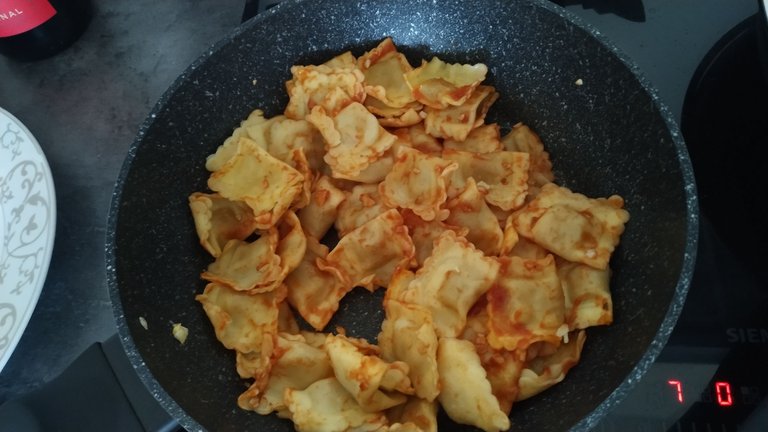 ---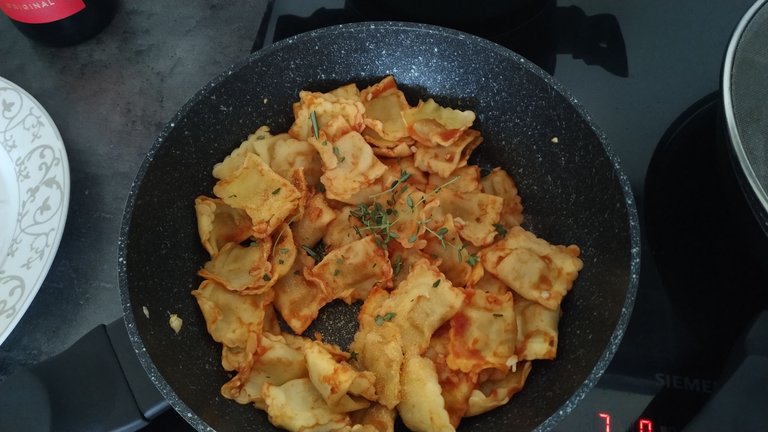 It was then time to plate and enjoy the food from our very own hands. It was all delicious: the steak tender, juicy and not overly seasoned (the beef had the right amount of seasoning to enhance its very own flavor) and the pasta absorbed all the flavors. The only takeaway for us, is to buy another (better quality) brand of ravioli, because the taste of the filling didn't come through.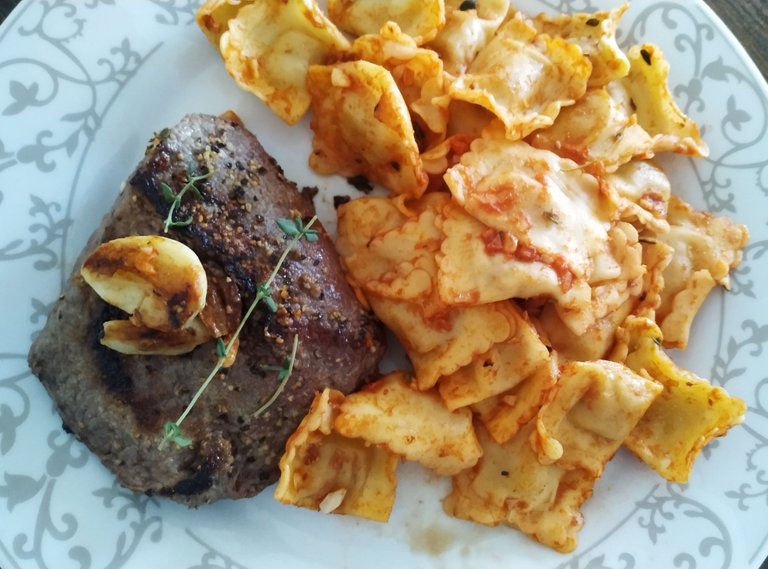 What's your favorite ravioli filling? Let me know in the comments below 🤓.
---
Chasse into the backstage! 💃
---
---