Shrimp And Garlic, What A Combination 🍽️ Trying Out New Recipes
Having seafood for dinner here in Suriname is truly a treat, as it's rather expensive, especially when going for the larger ones. That's why we've been putting off preparing shrimp and then the opportunity presented itself and I got to try out something new in our kitchen.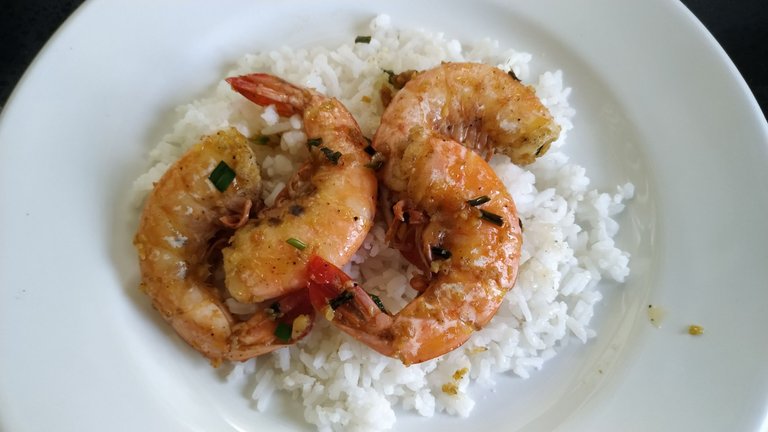 ---
First, the shrimp had to be washed and cleaned and as I was removing the heads and legs, it was brought to my attention to leave the shell and legs to let the flavors be soaked up by those.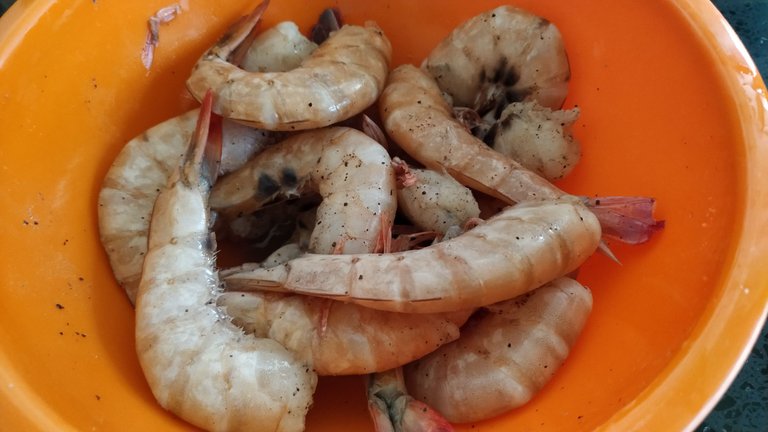 Then a little bit of salt to taste, pepper and Suriname's finest brown sugarcane rum (not sponsored) was added to the cleaned shrimp and was left to soak up the flavors for a few minutes.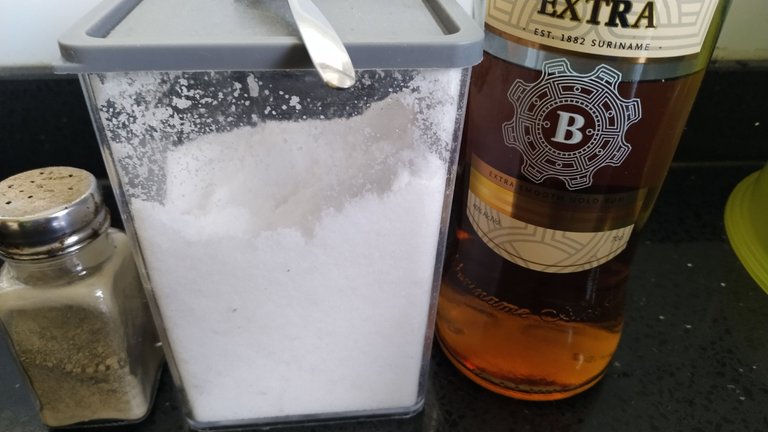 During that time some of our very own scallions got chopped and the pre-chopped garlic got removed from the refrigerator.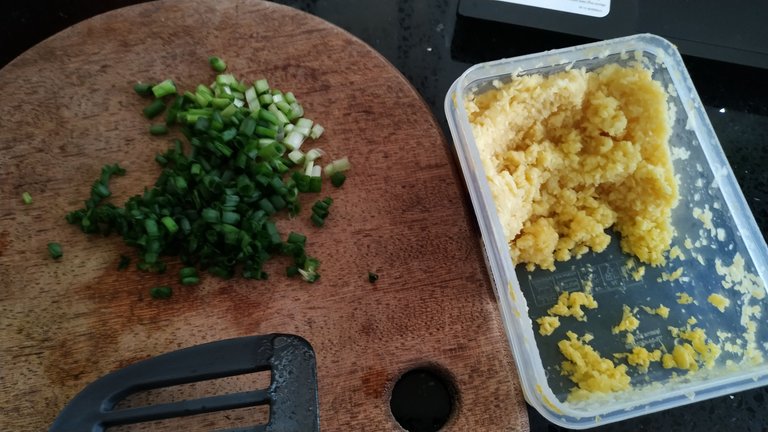 Olive oil and a little bit of butter then went into the frying pan on the stove, along with the garlic and I let the garlic heat up with the oils. During this process I had to stand by and watch out that the garlic didn't burn.
---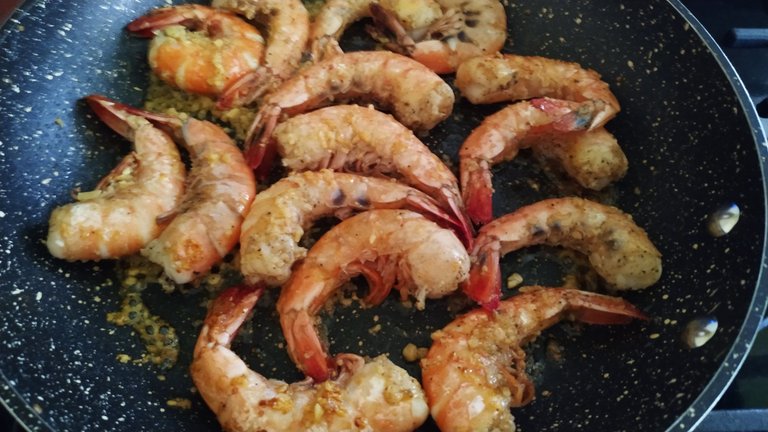 When the garlic became golden brown, the shrimp went into the pan with the sauce and as I kept stirring I added some drops of sesame oil and some drops of lemon.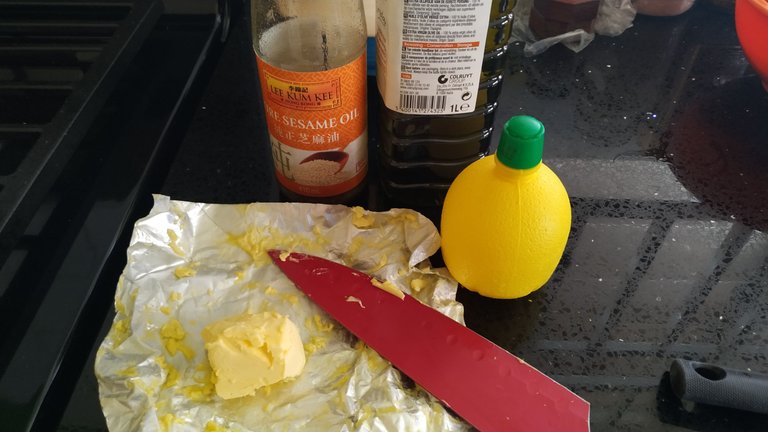 After that, in went the scallions and I let it cook for a few minutes. Not too long, as shrimp doesn't need that much of cooking time, otherwise it'll get rubbery hard when eating.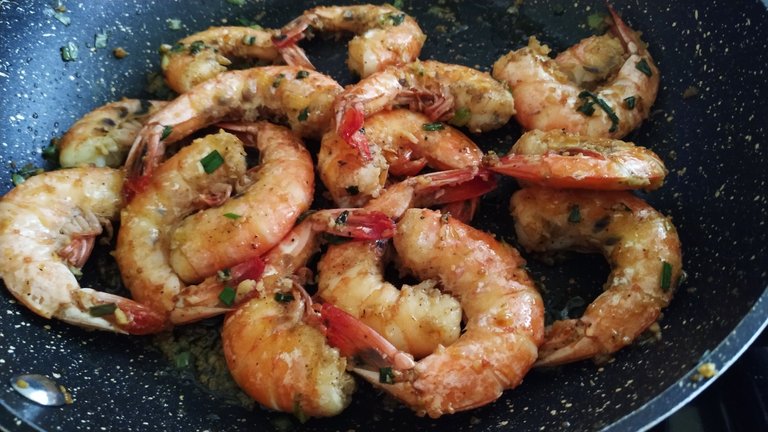 ---
And that was my new recipe folks, which was pretty delicious if I can say so myself. The only hindsight that I have, is that I could've added some chilies for a little bit of a kick. Oh well, next time. What about you? Tried any new recipes lately?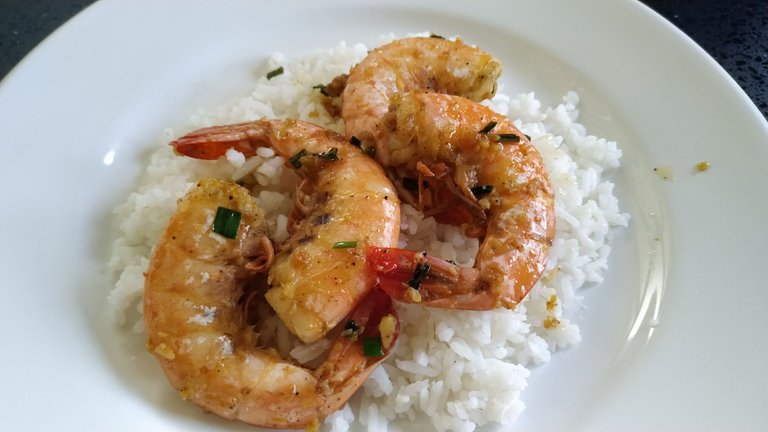 ---
Chasse into the backstage! 💃
---
---