Soup Delight 🍜 Enjoying Hot Pot #DashOutSunday
Last Sunday was soup day, as we were having cassava soup for lunch and because we had an appointment to have hot pot in the evening. This was my first time having hot pot at a restaurant, but the very first time I had ever tried it was at a friends home, where everybody brought a food item.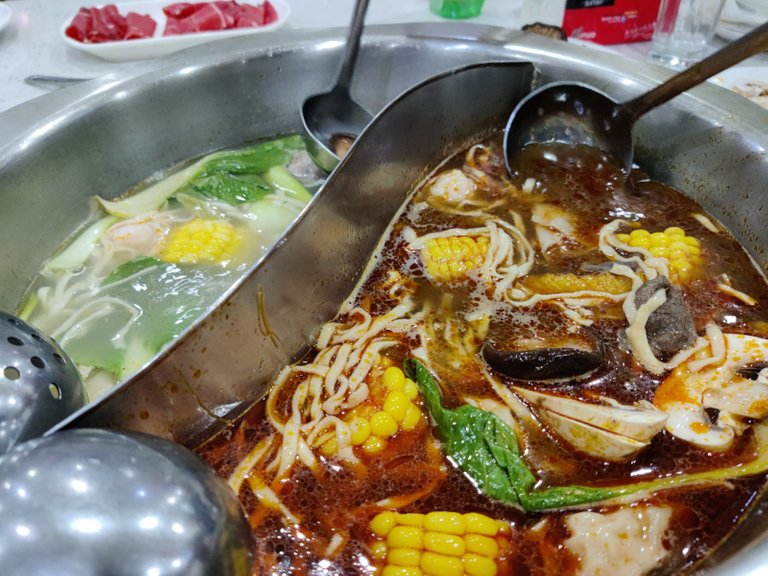 That very first time the soup was crazy spicy - we only had the extra spicy version - it was a pot without a divider - not a real utensil for hot pot - so I wasn't able to enjoy the broth because of it. This time was different of course and we ordered both the regular and the extra spicy broth.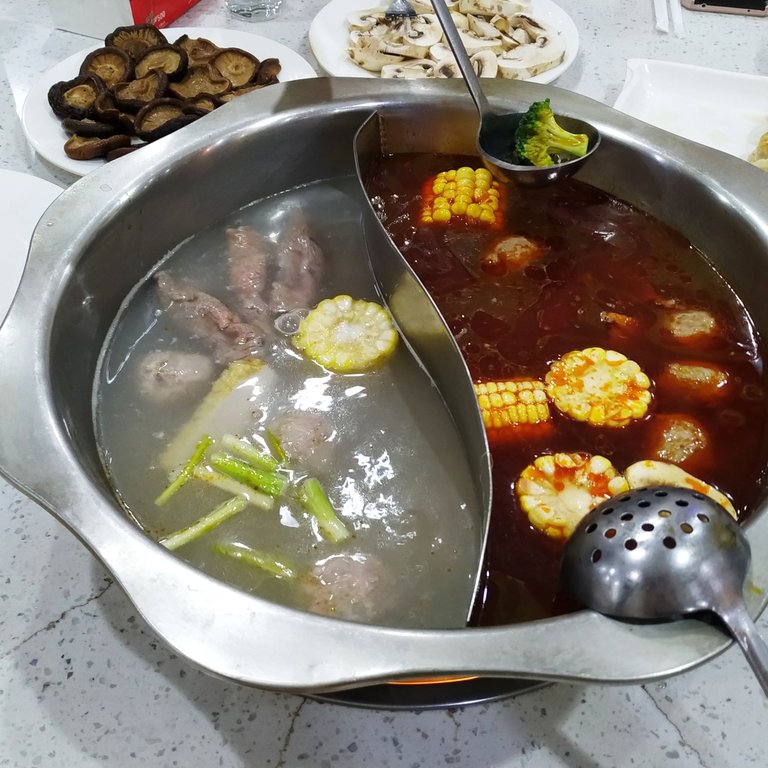 The pot arrived hot at our table, but wasn't boiling, so as we were waiting for that to happen, we were enjoying some fried dumplings and egg rolls. These two snacks - especially the egg rolls - were a real treat and a real surprise to my taste buds.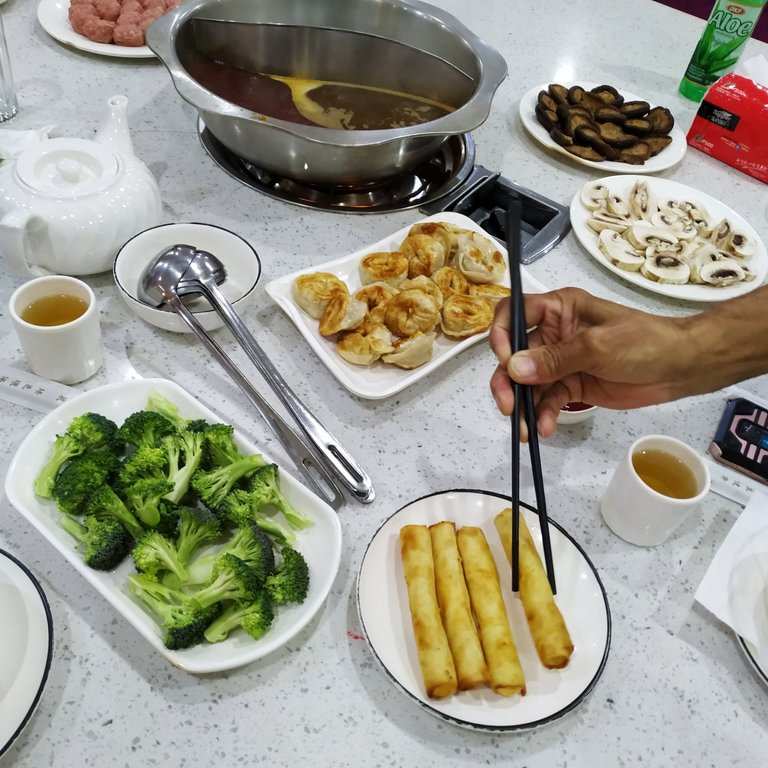 We had ordered a great deal of meat slices and balls, fishy items and two types of mushrooms. Noodles, corn and some green also couldn't be excluded. Oh and forgot to take a picture of the wontons, that we had ordered last minute.

Almost everything was to the groups liking, except for one not taking to the mushroom on the right, because of the texture and a different kind of aftertaste. I was surprised of the reaction at first, but after having thought about it, I remembered that I'm used to that taste because we're used to cooking it in our dishes.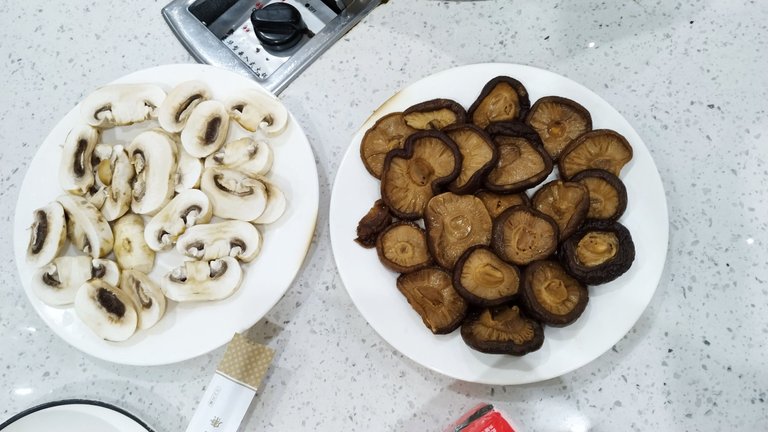 There was only one thing that I wasn't fond of though and that was the crab stick, which had a strong artificial taste and I just couldn't register it. I only had one crab stick and that was enough.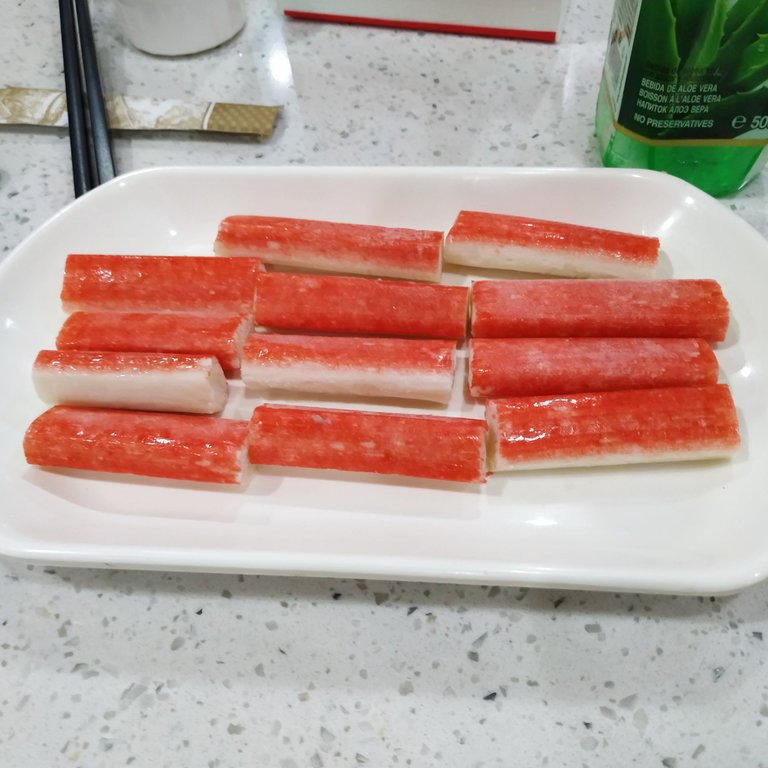 And yet, we had enjoyed the (rest of the) ingredients, which my "tag team" foodie and I finished. I kept saying that I was done, but someone kept putting food items in my bowl, which proved that I wasn't quite done yet 😅. All in all, the amount we had gotten for our buck, is worth going back there.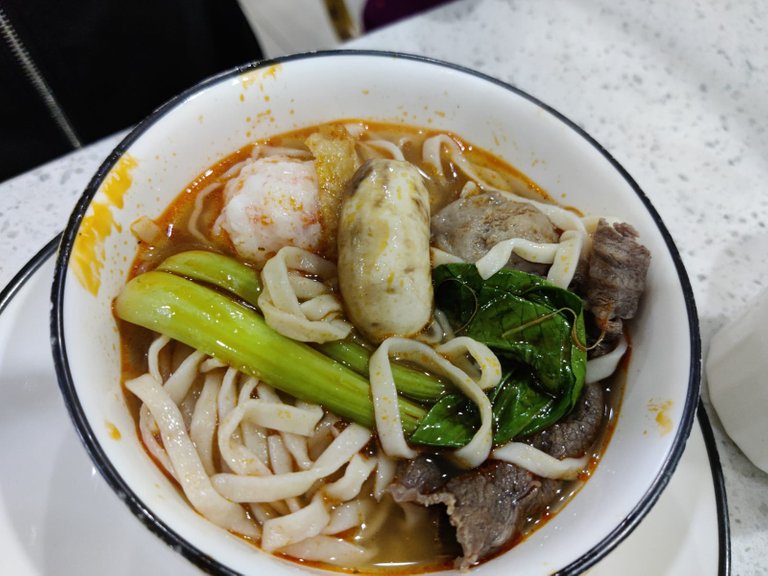 Chasse into the backstage! 💃
Do you also want to share what you had Sunday and/or interested in partaking in #DashOutSunday? Be sure to read this post for more information. Looking forward to reading all about it 🤓.

Feel free to use the banner above in your posts
---
---