What am most proud of
Hello Naija hivers
There are a lot of things to be proud of, firstly am proud I got to know about this amazing platform where we are privileged to share our thoughts and life experiences for others to read, not just that this platform has been helpful to me in so many ways. If I can remember correctly this is the fourth time I've made a withdrawal from my wallet, how sweet that is.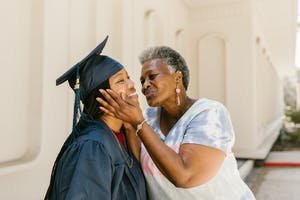 Source
What I am most proud of
I was brought up and raised in a polygamous home where education wasn't mandatory, my mum wasn't educated or my dad and my elder sister dropped out of school due to bad influence from friends and couldn't cope with it anymore, I grew up in a home where none of my siblings wanted to go to school.
But I was different, I wanted to be different from my siblings, I loved school since the first day I got enrolled, I just wanted to make a difference in my family. Maybe I was born with a different mentality. I don't know how parents do it but since my mum noticed my love for school she decided to focus on me more, I share a special relationship with my mother.
When my dad died it was just my mum taking care of me and my siblings, I have seen my mum struggle to meet ends meet as a child growing up I hawked a lot of things just to assist my mother. Most times in the morning I'll go to the market and sell for about two hours before going to school. That was how my mum managed to see me through senior secondary school.
I was fortunate enough to have met my aunty who saw something different in me, from the first day I met her my life changed, she sponsored me through my higher institution and today am a graduate.
Becoming a graduate today wasn't planned, I just believed in myself that I was going to study hard to attain that certificate, I made sure I focus on my studies without being influenced by friends though that kind of situation arose I remained focused on what brought to the university, not friends.
What am proud of is becoming a graduate, it's my greatest achievement so far, and am proud of it.
thank you for reading
Cheers
---
---