Can Hive Create 1 Million Millionaires?
It is interesting how people view wealth. When most people are asked, how much money they would like, a million dollars is often the answer. This appears to be the line we have in our minds of what is rich.
Naturally, where one is located is going to vary that number. For some, it is going to be $50K, while for those in a city such as San Francisco, it might be $5M or $10M. Either way, as an average, $1 million is a nice discussion point.
This is especially true if most of it is cash and not just net worth.
Many are starting to see the ability to radically alter people's financial lives. Even a blockchain such as Hive, one that is not the biggest in the world, is showing signs of the enormous wealth generating power. For this reason, is it reasonable for us to target the creation of 1 million millionaires on Hive.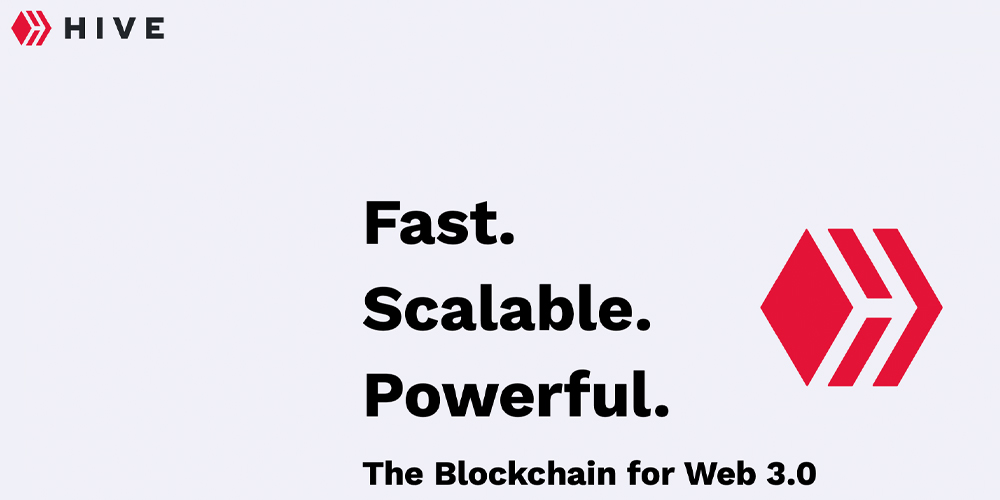 Source
How Quickly Things Can Change
We gained a bit of insight into this last Summer with Splinterlands. That game absolutely took off. When it was at its peak, there were over 15,000 sign ups per day. The markets exploded, making some individual card holdings worth a fortune. A lot of this seemed to happen overnight.
The reality is that it took many years, and for some a lot of money, to build their decks. Those who were consistent with their activity regarding the game were able to enjoy the ride up. They had amassed enough holdings that, when prices went crazy, they were able to benefit financially.
Of course, let us be clear: years does not mean decades. We are dealing with a game that only appeared 4 years ago. In other words, people spent a few years participating in the game, helping to grow the platform and were richly rewarded.
Prices since reversed and people watched their holdings diminish a bit. This is the nature of markets. However, many are resolute in their dedication to what is being developed as well as the future potential of the game. In other words, they believe greener days are ahead.
Is it possible for Hive to have other opportunities like Splinterlands? Can we see the potential for people to join Hive and become millionaires? Could it be this is not relegated to a few early adopters or insiders but is available to most anyone?
With so much taking place, that end looks more likely.
Web 3.0 Bringing Money To The Masses
Tremendous wealth was available online over the last couple decades. When we look at the value generated by the network effect on different platforms, we see how big the numbers can get. There is a reason why Amazon, Apple, and Google are some of the most valuable in the world.
The challenge with the present Internet is that the siloed system creates only a few winners. Those who profit, do so handsomely. The rest of us, we are left out in the cold. It is here where the challenge comes in since it is the users that add value to the platforms. As the saying goes, sadly they became the product.
Web 3.0 changes this. Here we see the foundation being put into place whereby the users are financial stakeholders. Hence, any success the platform haves, they benefit also. It is not a small group of founders or Wall Street hedge funds that are enriched.
We also have to keep in mind that Web 3.0 is the next generation of the Internet. That means it will be more advanced than what we utilized previously as well as being larger. This was the case with Web 2.0 compared to the first iteration. As more is developed along with an increase in users, value also goes up.
Thus, we can presume Web 3.0 is going to generate tens of trillions of dollars in value, if not hundreds of trillions. The upward path in value of the Internet is going to increase exponentially over the next 20 years. Web 3.0 is going to position people to take advantage of that.
$1 Trillion
Can Hive really generate $1 trillion? It seems absurd right now. After all, the spike in price last month put the value of Hive at $1 billion. That is a long way from $1 trillion.
Another way of looking at it is that Bitcoin, the most valuable cryptocurrency, is "only" worth $800 billion at present. The key, though, is to look beyond just a singular currency.
While Bitcoin is the most valuable cryptocurrency, it is not the most valuable network. Right now, that title goes to Ethereum. Even though this is valued at about $400 billion less, there is likely more than $1 trillion worth of assets tied to that network when we add the different projects in.
Here is where we see potential for the numbers to jump. Again, Splinterlands is a prime example of a project that generated millions of dollars in value. Just doing a quick scan on Hive-Engine, the market cap of the top game assets is around $140 million. This omits the value of any of the individual cards.
Thus, we can see how the a few successful projects can radically alter the overall financial landscape. With NFTs, DeFi, DAOs, and a host of other sectors forming, could we see massive value growing on Hive along with the entire industry?
Believing In What Is Taking Place
Many will feel what is being presented here is absurd. They will look at things and conclude this is unreal. No way there will be $1 trillion worth of value associated with Hive.
However, before jumping to that conclusion, let us look at the individuals in Splinterlands. Do you think most of them knew when they started with the game that their holdings would equate to over $1 million? Did they foresee the massive success the game enjoyed so far?
While a few might have been optimistic, it is unlikely that the average person was thinking that. If we approached them three years ago and said Splinterlands would make them millionaires, most would laugh. The idea would have been absurd at that time.
Yet that is exactly what happened. The game took off and values skyrocketed. Suddenly, within a few month during 2021, the value of the holdings of individual players rose significantly.
This is not an uncommon occurrence. Where there is building, wealth is often generated. There was a time when the average person working at Microsoft was a millionaire. Those who were early employees of the company, due to the stock they received, suddenly became millionaires as the company started to enter the mainstream. The same thing just happened at Tesla.
Growing entities can reward very well for those who are involved. It often takes a long time of developing, expanding, and enter new markets. This is exactly what is happening in cryptocurrency. Hive evolved into more than a blogging platform. It is still a basis for what we are yet there is so much more taking place.
Newer people have a difficult time seeing this. Actually, many who are around a while still do not believe in the potential. They still look at the base layer as all their is. Splinterlands should have been a wake up call for everyone. Of course, the game is not done and many of us believe another multiple gain is in the cards (pun intended) going forward.
Build Build Build
Opportunity is utilized by those who see it as such. There is an old saying, opportunity often comes disguised as work. Nothing is going to happen without effort. The other day, we discussed The Power of Smaller Accounts. Here again, we need to emphasize that smaller accounts can have a tremendous impact on the overall direction of the ecosystem. It is going to take effort and consistent action.
Nevertheless, we are at the point where only 15K account are transacting daily. This is still a long way from 1 million even engaging on Hive, let alone being enriched. It shows how early in the game we truly are.
If desired, each individual can view his or her Hive activity as a business. Naturally, not everyone thinks in this term and there are many who are on Hive simply for enjoyment. They might play a few games or read articles for pleasure. It is a way to unwind and the idea of wealth generation from Hive is not of interest. That is fine. For those, however, with other ideas, it is best to adopt a mindset that can lead to success.
All successful businesses have one similar trait: time was spent building the business. People showed up each day and work at it. It was not something that was haphazard or took place once in a while. The successful show up daily and get busy.
This is the same thing on Hive. We see developers tied to different projects who are providing continual updates about what they are doing. It is evident they are hacking away at code. Others are consistently producing content or participating in the growth of particular projects such as Leofinance. As community participation increases, the value of the overall can jump simply because more is being generated. This is where the network effect assists in the growth in value.
If this concept of building and growing value resonates with you, take this suggestion: shoot for the stars because if you miss, you will hit the moon.
Perhaps $1 million is out of reach. This view could be negated since we truly do not know. However, taking that view, what if you miss $1 million and hit $100K. Would that have an impact upon your life?
We are dealing with a major paradigm change in society. The Internet is undergoing the next phase of its evolution. This is going to generate incredible sums of wealth. The question is are you going to participate in it? We see opportunity throughout the entire cryptocurrency industry. It is not going to be one blockchain or project that wins. For that reason, it is sensible to believe that Hive will be involved in the process.
Our corner of the cryptocurrency world could get a lot bigger. These are the early days, the time when seeing the potential is not always easy. Nevertheless, the is the point where the multiple gains are made.
It is up to each of us to partake, realizing the potential that is here. As an image, just picture what things will look like 5 years down the road.
Would you be happy if you became a millionaire within 5 years because of your activity tied to Hive?
Can we get 1 million people to that point? That should be our goal.
---
If you found this article informative, please give an upvote and rehive.

gif by @doze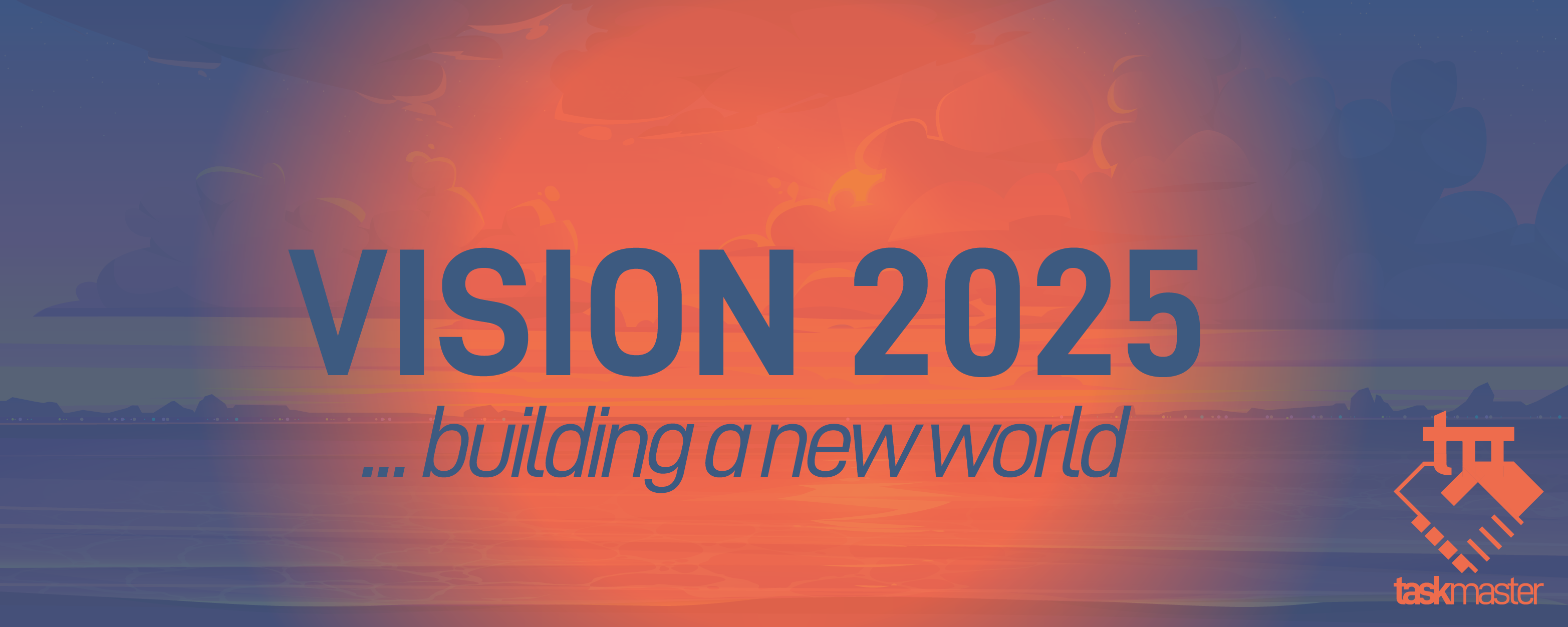 logo by @st8z
Posted Using LeoFinance Beta
---
---