Cryptocurrency Will Be Worth Quadrillions
There is a lot of excitement brewing around cryptocurrency. We are getting closer to the time when the masses start to wake up. Bull runs do that and we are certainly involved in one at this time.
However, many do not realize what the true financial potential is. A lot still look at this through the traditional lens. Thus, they tend to underestimate how big it can be.
Yesterday, in How Big Can Decentralized Finance (DeFi) Get Video, I covered some of what Decentralized Finance would do. Thus, we will now expand upon the idea in this article.
As with a lot of things, we are seeing a major paradigm shift taking place. This creates enormous possibilities, far beyond what was before us. It also moves us from scarcity to abundance.
DeFi Will Be In Everything
At present, we look at the financial market as its own industry. Within it is banking, insurance, equities, and bonds. We could consider those to be different sectors within the larger industrial pie.
Obviously, finance is different from social media, gaming, or nutrition. Each operate on their own without much cross-pollination. This is rapidly coming to an end. Web 3.0 is a concept that is gaining a great deal of attention which shows how radically things are changing.
It is also happening at a rapid pace.
Therefore, in the near term, we are going to see the implementation of DeFi into everything. There will be little that is not tokenized. Once that happens, "communities" become economies. We also see the formation of the Decentralized Network-States. This will place blockchain networks on an alternate level as compared to the present model of valuation.
Ultimately, all activity is going to be tokenized. Through the eventual interoperability of networks, wallets, and exchanges, we see a massive shift in how economies are formed. Value will be captures and transferred in ways we are not even considering at the moment. This is going to generate enormous wealth.
Networks As Countries
A few weeks back I put together Networked-States: The Transition Away From The Nation-State. The idea here is that we are going to see decentralized networks grow in stature that will be larger than the present Nation-State. In other words, our existing form of governance will diminish over time.
This not only affects governance. It also has enormous economic implications. While few are viewing it in this manner, the concept of the Nation-State can be applied to the Decentralized Network-States we are presently forming.
What this does is bring forth an entirely new valuation model. People are trying to compare Bitcoin and Ethereum to companies. They are not operating in a similar manner. Companies rely heavily on profits and valuations tend to use that as a barometer of financial health.
None of this applies to a country. There, the most important factor is activity (production). For example, we can look up what the GDP is for any country. However, try to find what the "profit" was. This gets into a very fuzzy area.
Countries with centralized planning, historically, fared much worse than those that let things develop organically. Many surmise we are seeing the situation evolving in China. The central party is exerting more control than before, stepping up their efforts to maintain control. This is leading to the conclusion that China is heading back towards the Mao era, potentially erasing many of the gains from the past 40 years. We will see how this goes yet it is in keeping with what took place traditionally.
If we look at the old Soviet Union, North Korea, and Cuba, we see other nations that suffered similar fates.
The power of Decentralized Network-States is the absence of centralized planning. These networks can grow organically in whatever direction the community desires. Since users are owners, there is a vested interest in the overall success of the ecosystem.
Cryptocurrency Worth Quadrillions
This is something few can envision. They are stuck in the old model of scarcity and limitation. However, when we understand how value will be captured in ways never done before then we can follow how explosive the numbers can get. Remember, all of this will be eligible for DeFi services applying market-based activity to that value.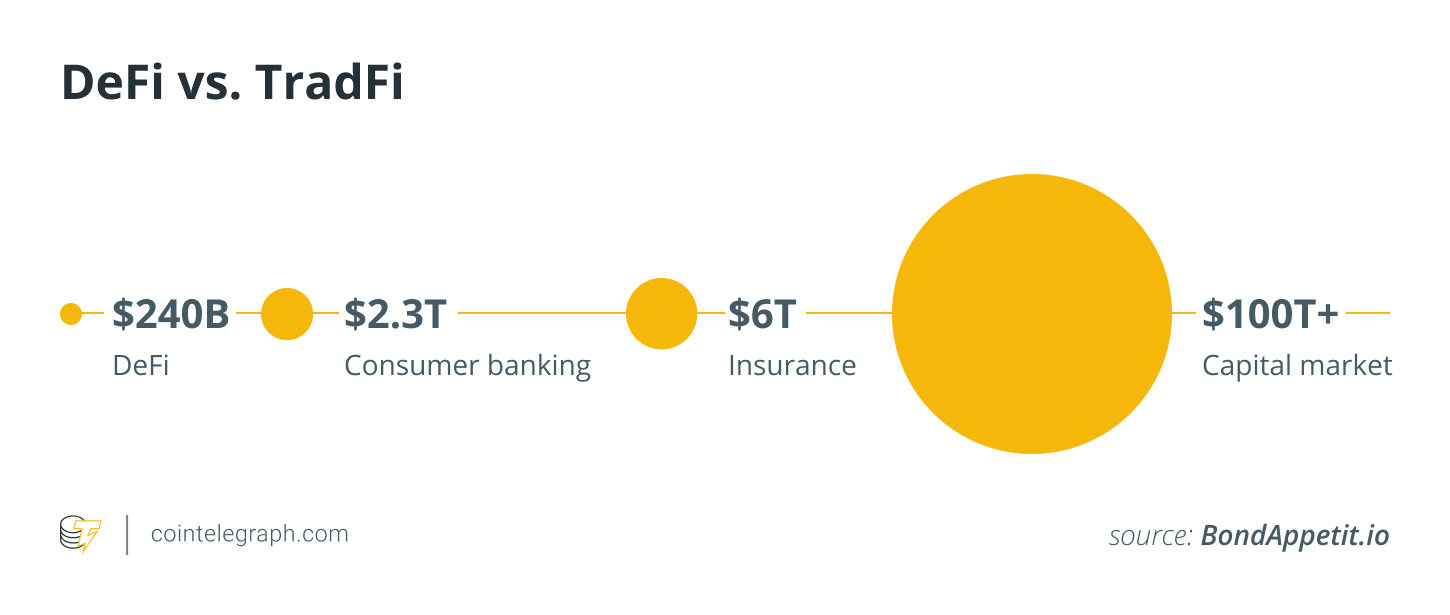 Source
Here we see a chart comparing DeFi to traditional markets that most are familiar with. We can easily see how the present state of DeFi, in value, is far below what is in the traditional financial world. This means that is a lot of upside in that area alone.
However, what is vital here is the fact this misses probably the biggest future component. Consider the value that will be captures by social tokens. When communities can form, tokenize, and have their own economy, how much of an impact is there? Of course, this is further enhanced by the fact that DeFi application can be integrated forming a complete economic loop.
The key is we are focusing upon value that is present but not captured. This is an important distinction. Leaving market action aside, value is typically backed by something. When dealing with a currency, this ultimately breaks down to the productivity of the economy it is tied to. The USD is involved in a lot more economic activity than the Venezuelan Bolivar, hence will carry greater value on the international market.
Cryptocurrency will ultimately follow the same pattern. As the industry expands, those currencies that are tied to growing economic activities will excel. Others will suffer the fate of pump and dumps as markets realize the lack of output associated with them.
Nevertheless, we are going to see millions of cases of how captured value that is monetized will radically change things.
We have a good example in the @actifit project. Here is an application that rewards people for their physical activity. In other words, it monetizes the idea of moving around.
The next layer is being implemented. According to this post, they are now working on the ensuing phases of their DeFi expansion. This is going to allow the staking and farming of the tokens they created. Presumably, this could result in people establishing liquidity pools. Also, since it is being done on BSC, the value derived from the application can be swapped for another token if preferred.
How much could a project like this be worth if there were millions of people involved? What is the impact of capturing this value from the movement of all these people that is happening already? More importantly, what is the collective impact when there are millions of different projects like this developed, each offering similar opportunities?
From this simple example, we can see how existing value is being monetized and financialized. This also flows through to the coins representing the Decentralized Network-States, i.e. blockchains. As more of this constructed, the value of those networks grows. The "economic productivity" is expanding to create a greater value proposition as compared to before.
And much of this is due to value that presently exists yet it not captured.
Extrapolating this concept over millions of projects during the next decade, we can see how the numbers associated with cryptocurrency will reach the quadrillions. Sure, we are likely to see traditional asset classes all tokenized and that will really add to the total. However, keep an eye on those projects that are going to monetize value that is not captured at the moment.
This is where the creativity and innovation of humanity will alter things.
---
If you found this article informative, please give an upvote and rehive.

gif by @doze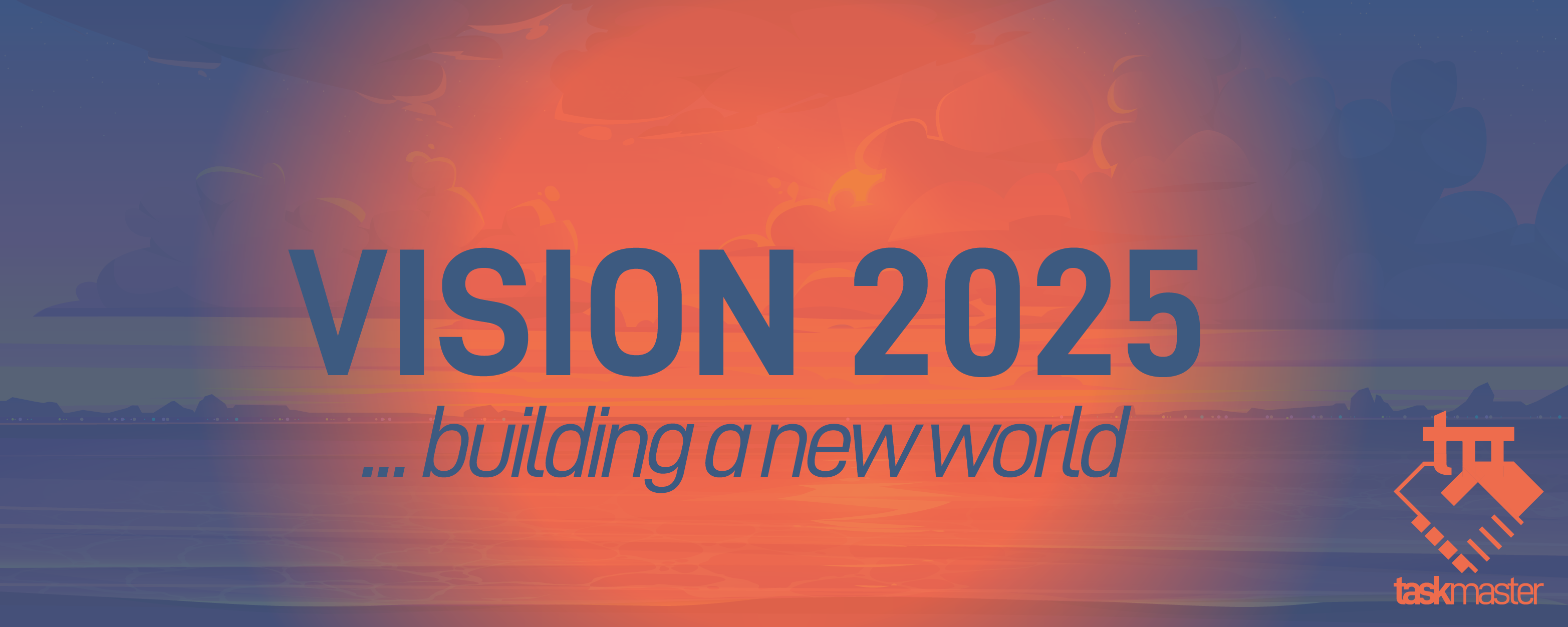 logo by @st8z
Posted Using LeoFinance Beta
---
---