Hive's Future: Applications Access Via Resource Credits

The Hive system has a mechanism for built in demand of the base layer coin. This is something that is easy to overlook since the network isn't that active. However, with some simple projecting, we can see who this could change in the future.
A key in all this is going to be the applications. As we go through this article, it will be clear that is what will drive the future, for a number of reasons.
Ultimately, $HIVE can be highly successful without hype, speculation, or a bull market. All of those will help the price of course. Nevertheless, this is one ecosystem where that is not required.
Instead, we can rely upon the fact that the system was designed in such a way where someone has to accumulate $HIVE. Without it, the ability to store text immutably on a decentralized database does not happen.
All of this boils down to resource credits.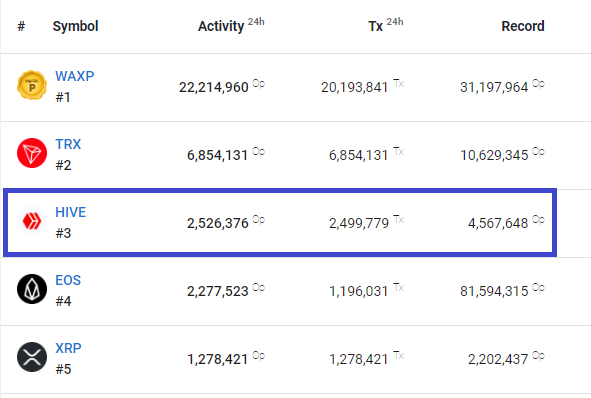 Millions Of Transactions
According to Blocktivity, Hive is the 3rd ranked blockchain in terms of daily transactions. This is nothing new since we saw Hive occupying this spot for a while.
We are presently doing around 2.5 million transactions per day. This is a drop in the bucket compared to what the network is capable of. From the reports of the testing done, we know the cap is orders of magnitude higher.
Thus, we are only looking at some simple math to determine where things are likely to be in the future.
We have to bear in mind that Web 3.0 is still in its infancy. Many, like Elon Musk, are still looking for it (although he doesn't really care). Hence, we gain our first insight into the applications: developing the use cases that people want.
According to the numbers put out in the most recent Hive stats post, we see this: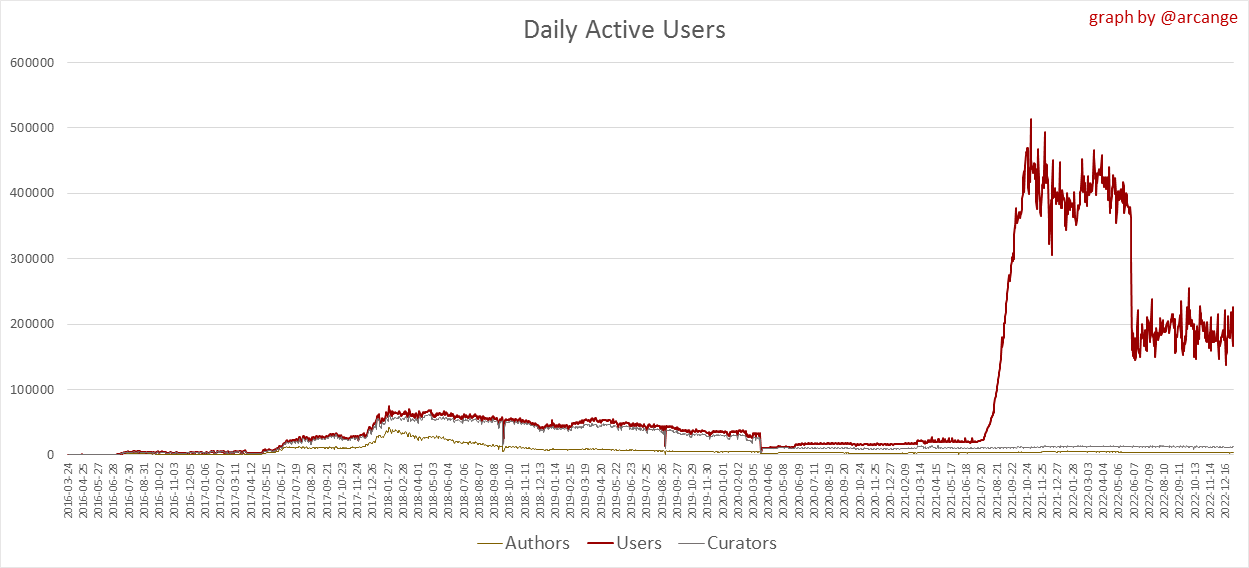 There are roughly 200K users per day on Hive. The majority of these are Splinterlands players. They also likely account for the bulk of the on-chain transactions.
We know the daily users who engage in non-gaming activities is between 10K-15K.
Here we see the starting point. The key is what happens if we move the transactions for 2.5 million per day to, say, 50 million?
How would things look then?
Resource Credits Needed To Transact
Let us look at the list of activities on Hive that require resource credits.
There are a few others that are being overlooked but the point is clear. To engage with the blockchain in any manner requires resource credits. This is derived by staking $HIVE, thus creating Hive Power.
We simply have no way of avoiding this. If one wants to interact with Hive, HP needs to be in a wallet somewhere. Since we introduced Resource Credit Delegation in the last hard fork, this could be someone other than the user. However, this does not circumvent the need to have it staked.
Here is where we ultimately will see the buy pressure coming from. The question is who will do this?
Circling back to the start of the article, this is going to fall to the applications. They will be required to have enough Hive Power to ensure their users have the RCs needed to interact. This is going to be a baseline for success on Hive.
Those applications that fail to do this will find the onboarding process useless. What good is adding thousands of users if they cannot utilize the game or application?
It is the dilemma many could find themselves in.
Hive Requires Building For Success
There are no gimmicks here.
The future success of Hive, no matter what barometer is used, will come from what is built. We are not looking at a system that is going to excel based upon hype. A case could be made that is short-lived and not true success.
What we are looking at is an environment for business. It all comes down to the Hive economy that is created. Since we are in the digital world, the most likely starting point is applications and games. This is what the Internet is known for.
Of course, social media is a big part of this. We know how many transactions the likes of YouTube, Twitter, and Facebook are responsible for. Hive seeks to pull just a small percentage of that away.
Fortunately, we also have the ability to make Hive a financial epicenter. Since we are dealing with cryptocurrency, our ledger technology allows for the monetary transfer of value. This is vital as the transition away from Web 2.0 occurs.
So what will bring success to Hive?
That is simply successful applications that provide services that people want to use. It is really that simple. If this occurs, the applications will be forced to have HP on hand so as to delegate RCs to the user base. As this occurs, the demand for $HIVE will simply increase.
Basically, this all comes down to growth. How often do we hear that discussed in cryptocurrency? This shows how different Hive is. Most of the discussion in this world is around market cap and token price. Rarely do we hear targets of 25% (or 125%) annual growth. It shows have absent the business mindset is thus far.
Hive's success will come from the successful development of businesses. This is the secret.
Simply, the move from 2.5 million transactions per day to 50 million is what is required. For this to be accomplished, we need applications that drive a lot more traffic.
It is really no mystery.
---
If you found this article informative, please give an upvote and rehive.

gif by @doze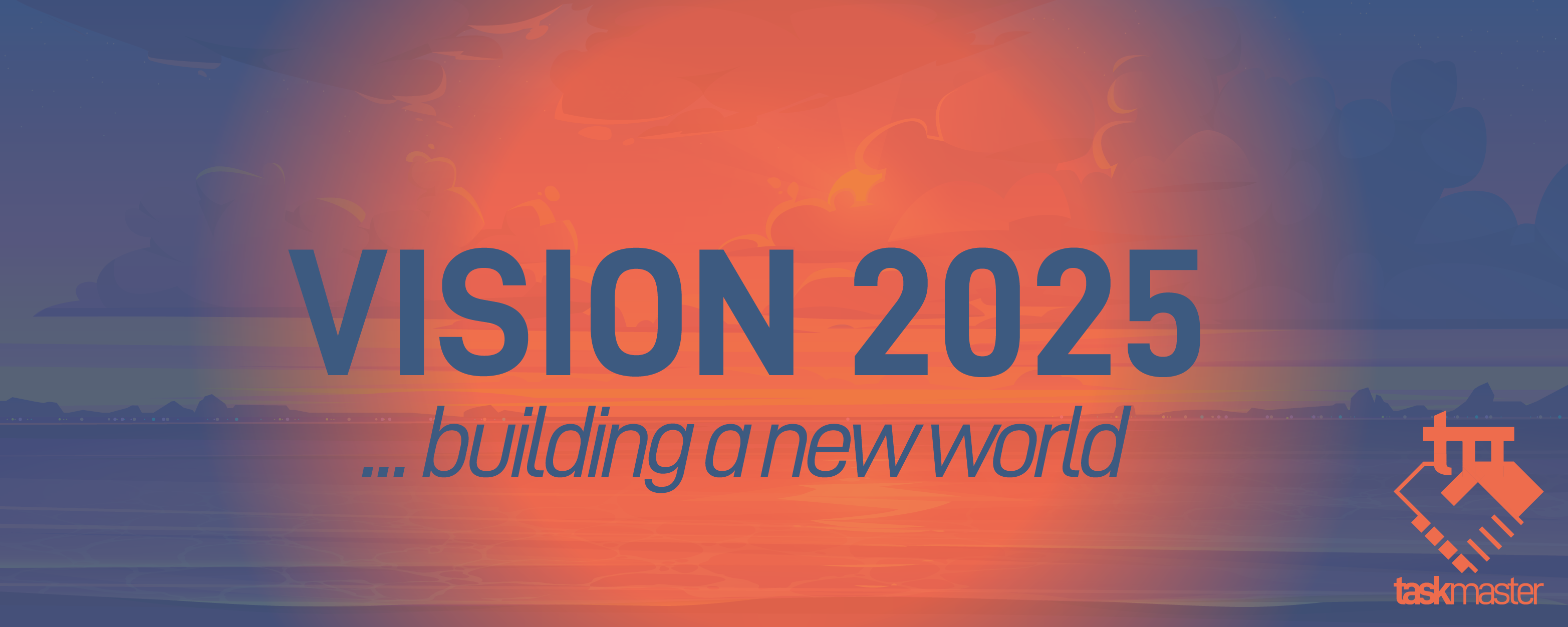 logo by @st8z
Posted Using LeoFinance Beta
---
---