Hive: Truly Understanding What Web 3.0 And Cryptocurrency Is All About
We have to give credit to people on Hive. Overall, I would say that, when it comes to Web 3.0 and cryptocurrency, they are smarter than the average bear. We see all the maximalism on Twitter, much of it rooted in ignorance. It is truly amazing how little people understand about the monetary system, the Internet, and what is taking place.
With Hive it is different. Perhaps it stems from the fact that we have the ability to blog, whereby many knowledgeable people are sharing their views. Within each of these posts, there is the ability to debate and discuss different matters. Depth is something that can be achieved on Hive, unlike Twitter which is a cesspool of just "yelling".
For this reason, when things happen, people on Hive are not surprised.
An example of this is the latest update for Ethereum, called Merge. What happened since that went live? We see articles about how centralized it is. There are fears now that it is reported 80% of blocks were routed by Flashbots.
Then we get these gems.
Is any of this a surprise to anyone on Hive? @theycallmedan was harping on this for at least 2 years. Anyone who listened to his audios or tuned into to CTT was repeatedly exposed to his views on this. Turns out he was 100% correct.
Now we get this gem.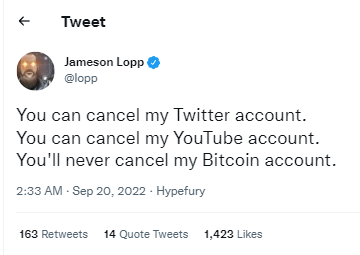 Spreading Foolishness
The above Tweet shows how little people understand. Notice how over 1,400 people liked it. It is uncertain how many people saw this ignorance yet did not like it.
Here is the core problem? It seems our Tweeter has no idea what Bitcoin is. To make this comparison is rather foolish.
So let us start from the top: what is Bitcoin?
It is a decentralized ledger of financial transactions. Period. The Bitcoin blockchain allows the monitoring of transactions moving from one wallet to another. The miners maintain the database, which is decentralized, to ensure against any double-spend problems. Since it is all transparent, there is no reason to doubt the data. It is updated on all the nodes around the world. These block producers confirm each transaction and share the ledger with all others.
That is the essence of Bitcoin.
So where does the idea of comparing a financial ledger of transactions to Twitter or YouTube enter the picture? This is where the misleading and spreading of ignorance enters the picture.
There are now videos tied to Bitcoin. We do not see microblogging content stored on chain. There is no social media activities tracked on Bitcoin. It is a ledger of financial transactions, nothing more.
Can you see how something is being promoted that simply is not true?
If this person had any concern about accuracy, the comparison would be between Bitcoin and one's Bank of America or Barclay's account. Then we would be dealing with similarities.
Instead, we get what is akin to correlating a Tesla to a petrified tree as opposed to ICE vehicles.
Understanding Web 3.0
The proper Tweet should read like this:
You can cancel my Twitter account
You can cancel my YouTube account
You cannot cancel my Hive account
Why is that?
Because Hive offers the ability to engage in both microblogging and video content creation via one's account. Through Hive's account management system, no individual or company can shut it down.
Hive is a decentralized database of data that extends far beyond financial transactions. Naturally, those are included. We also see social media activities stored on-chain. There is also the ability to build decentralized databases similar to Wikipedia on Hive.
Where is all that on Bitcoin? It does not exist.
Web 3.0 is more than just cryptocurrency and tokenization. This is something that many miss (or do not care about). Taking a Web 2.0 application and adding a token does not make it Web 3.0. The account is still under centralized control plus the data is controlled.
With Hive, we see something completely different. The understanding of Web 3.0 comes from the fact we are all using it. If one is interested in doing some microblogging, he or she can head over to LeoThreads. There is also the ability to Medium style blogging. Of course, if one is interested in an Instagram like experience, Liketu is an option.
Obviously, none of these compare, at this point, with the Web 2.0 version. It is, however, important to note that we have the features available. Now it is a matter of updates, development, and expansion. That is much different than trying to promote the idea of a ledger of financial transactions as Web 3.0.
Getting Things Right
There is enough FUD and lies being spread by the likes of Jamie Dimon. We do not need to compound the problem by doing it within the cryptocurrency community.
Sadly, tribalism got to the point where the biggest enemy to the future of cryptocurrency could be from the people who are involved with it. These infighting and trying to promote one's coin or token above all else is what could be fatal. The maxi mindset causes people like this one on Twitter to promote complete foolishness. Ironic the established system only needs to sit back and watch the activities of the industry sabotage itself.
One can support Bitcoin all he or she wants. However, do not try to make it out to be something that it is not. The utility of blockchains is in the database they offer. With Bitcoin, it is a ledger of financial transactions which means it is rather limited. That does not make it a Ponzi scheme (sorry Jamie) or worthless. In fact, a decentralized ledger outside the control of the banks has great value. Yet it is nothing like a database that houses more than just transactions.
This is in line with the same crap Jack Dorsey pulled with his Web 5.0.
Fortunately, on Hive, the understanding and comprehension level is much greater.
---
If you found this article informative, please give an upvote and rehive.

gif by @doze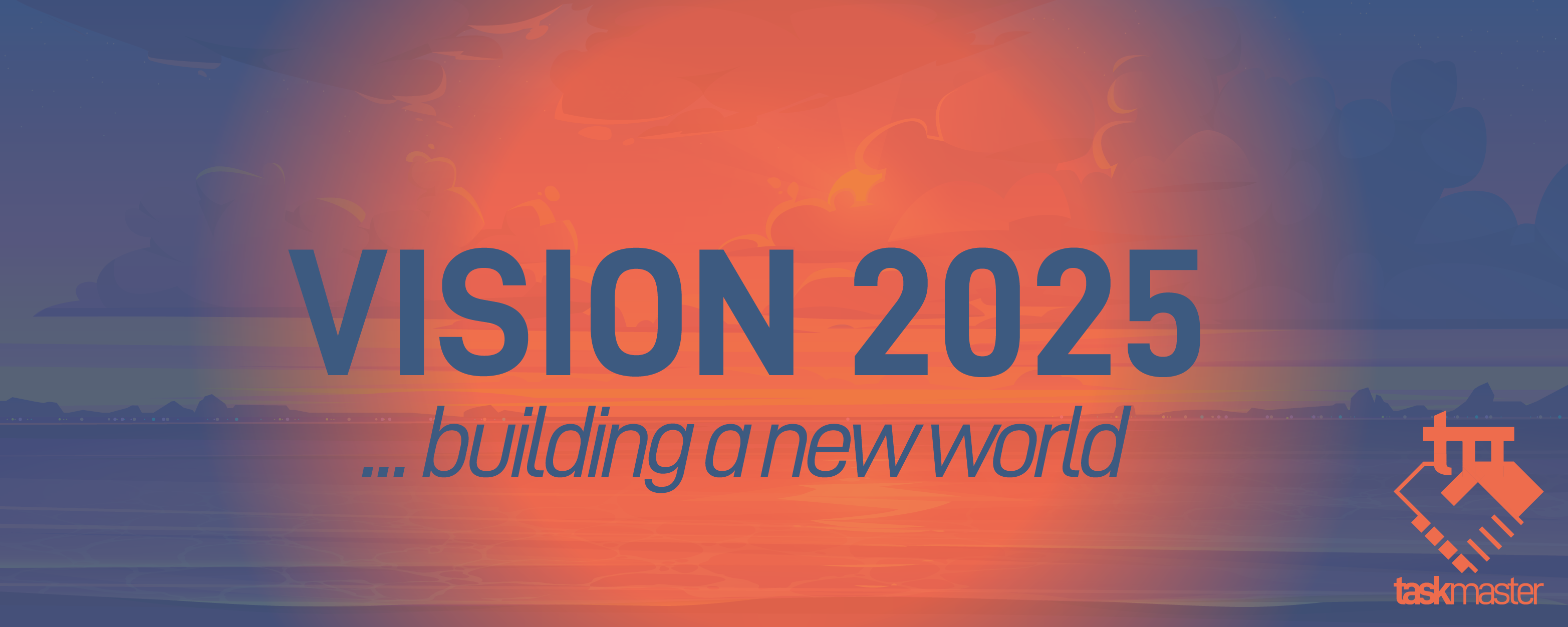 logo by @st8z
Posted Using LeoFinance Beta
---
---