The Road To 10 Billion Hive Backed Dollars (HBD)
Stablecoins are turning into a very interesting discussing. There is a lot that is going to change in this realm, especially with regards to regulation. It is likely that we see some type of government intervention so now it is a only a question of degree.
At present, we are looking at $120 billion for the top stablecoins, an amount that is going to keep growing. Here is how the top 3 look at the moment:
Tether 75 billion

USDC 39 billion

DAI 8.9 billion
As we can see, the be a serious player in this realm, billions of tokens are required. This makes sense since we are dealing with units of exchange. To fulfill the global commercial applications, some big numbers are required.
In this article we will discuss:
the uniqueness of HBD

how HBD is generated

HBD and HIVE correlation

DeFi 2.0
This is a topic which requires conversation. For so long, the Hive Backed Dollar was overlooked by the community. Fortunately, some attention started to be paid so as to improve it. HBD Stabilizer was one of the major moves thus far, assisting in tightening the peg.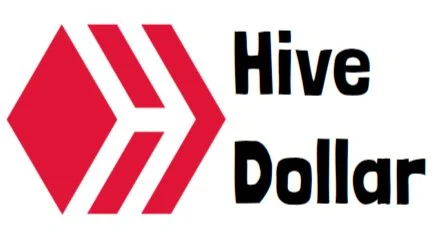 Source
Blockchain Based
One of the main characteristics of HBD is that it is resident at the blockchain level. This is not a second layer solution unlike the others. Here we see how the entire construct of HBD is coded into the blockchain, fully transparent.
Hive is a blockchain that has two tokens native to it. This means we can see an interesting correlation between the two. We will cover that in a moment. However, since both are operating at this level, no single entity is behind them. Instead, we truly have something that is blockchain based.
We also understand how upgrades, at this level, require a hard fork. This is a measure that protects the integrity of HBD. Change is slow along with being done per the backing of the community.
How HBD Is Generated
There are a few ways in which HBD can be "printed".
as part of reward payouts (50/50 option)
when HIVE is used to convert to HBD
through the interest paid on savings
One of the keys to this is the generation of HBD is all market based. The community decides how much is created. There is no foundation or centralized company who determines when more is produced. With HBD, it is a fluid situation as users make their individual decisions.
For example, each time someone puts some HBD in savings, that person is deciding to increase the amount "printed". The same is true when another individual opts to convert some HIVE to HBD. Here we also see the supply increase.
HBD-HIVE Correlation
The last action shows how linked HBD and HIVE are.
When we look at the base essence, we see the Hive Backed Dollar (HBD) is backed by $1 worth of HIVE. This is not tied to the US Dollar like Tether and USDC. Instead, the dollar is simply a unit of measure.
The coding has a few features pertaining to this relationship. To start, there is a "haircut" rule which directs the blockchain to stop producing HBD when it becomes more then 10% of the total of HIVE. This was a safety mechanism that, in the opinion of many, is way too low.
Nevertheless, since it is driven by the community, the blockchain does have some protective measures in place to protect against "Hivemind insanity".
Another factor is the fact that, due to the conversion mechanism, the amount of HIVE outstanding can be reduced as HBD is increased. Of course, the reverse holds true also. However, as we will see, our need is for more HBD, not less.
This concept is different from a burn in that the HIVE is not actually destroyed. Basically, it takes a different form since each HBD can be converted to HIVE at any time. Hence, the HIVE is still there, just in different form. It is akin to swapping a physical US dollar for 100 pennies. The amount you have is still the same and, at any time, the pennies can be converted back into the former.
DeFi 2.0
This is garnering a lot of attention. Certainly, there are more projects than will be discussed here and we are seeing experimentation operating at a deeper level.
However, OlympusDAO and Tokemak are starting to get some people genuinely interested in the potential. Projects such as these seek to enhance the capabilities of Decentralized Finance (DeFi) beyond liquidity mining and simple lending platforms.
One of the areas that has potential with DeFi 2.0 is through the use of bonds. El Salvador made news with the announcement of their "Bitcoin Bonds". This is not DeFi since it is going through the traditional system yet we are now seeing the interest of cryptocurrency as a tool of collateralization.
What we have is the fact that Hive already as DeFi 2.0 built in. HBD is resembles a convertible bond simply due to its structure. Even though it can act as a unit of exchange like a stablecoin, it is also convertible to another asset, HIVE, at any moment. This instrument yields interest payments (presently at 10%) for a pre-determined amount of HIVE ($1 worth based upon the USD price of HIVE).
Thus, HBD is backed by the value of HIVE as assigned by the market.
Keep in mind, everything mentioned is at the base layer. We have not seen much built using HBD at the second layer. So far, things such as liquidity pools are not set up using this token. That is something else that will help to overcome some of the present issues.
Challenges Facing HBD
There are a number of issues that need to be confronted. They are as follows:
unable to hold the peg
use cases
availability
A few of these issues are solved simply with liquidity. One of the challenges to the peg is the fact that the token is not very liquid, nor widely distributed. Only a few exchanges are offering it, most of it resident on Upbit.
At the same time, as mentioned, we do not have liquidity pools where holders are incentivized to create more HBD and and stake it at that level. We need more layer 2 development incorporating HBD into the mix. This will help with the availability.
We end up with the chicken or the egg scenario. To have more use cases, there needs to be greater liquidity. Of course, without use cases, there is little incentive to increase the amount of HBD.
Quite frankly, both areas need attention.
Expanding HBD 400X
This sounds absurd but to be a major player in the stablecoin realm, we are going to require a lot more HBD. At present, here is what the supply looks like.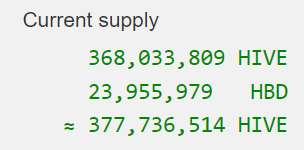 As we can see, just over 23 million HBD are in circulation. The challenge with this is that includes the 9 million HBD that are locked in Hive Developer Fund. Thus, we truly have only 14 million HBD on the open market.
The potential of this token harkens back to the start of this article. We have a stabliecoin that is resident at the base layer of a blockchain. Since there is no foundation, laboratory, or group of individuals behind it, regulation is impossible. The only way to attempt that is to focus upon the top Witnesses, a move that even if accomplished, would likely end up with them simply shutting down their servers. Hence, a new set of validators would instantly step in. This truly becomes a game of Whack-A-Mole.
How important is this to the industry? A case could be made it is essential. We also see token distribution which is completely dependent upon the market. Outside the haircut rule, which is also driven by market forces, the amount of HBD is entirely up to the userbase. They are the ones who decide when they create or destroy HBD.
Also, for those who understand the correlation, we can see how the value of HIVE is going to be affected. If we have 10 billion HBD in circulation, the present rule means the value of HIVE, in total, needs to be $100 billion. Changing this level is being discussed so we can expect it to increase to 20%-30%. Going with the later number, even then we are dealing with a market cap of $33 billion. Try and digest that for a moment.
We are in the unique position where the value of the HIVE token can increased by the increased use of the Hive Backed Dollar (HBD). The correlation is never broken. Whereas other DeFi 2.0 projects are using a basket of other cryptocurrencies, HBD is backed by HIVE, adding value to that token.
Increasing the haircut rule needs to coincide with a corresponding move in the interest paid on savings. Remember, this is one of the main mechanisms for generating HBD. Since we need to grow it, this needs to accelerate greatly. Fortunately, this is done without a hard fork, by the Witnesses (block validators), via medium consensus.
The Hive Backed Dollar (HBD) can bring incredible value to Hive and the main token. We have a unique correlation that can be leveraged for more overall value. At the same time, it is a unique offering that the market does not have.
Finally, HBD is the perfect hedge to deal with wild swings in the price of HIVE. Want to take a little off the table and wait for a pullback? Simply move some HIVE to HBD. This will serve as a hedge against a major pullback, allowing for re-entry at a lower price point.
We already have some use cases for HBD in place. As DeFi 2.0 expands, we can take advantage of this to further the value of HIVE.
The potential here is truly amazing.
---
If you found this article informative, please give an upvote and rehive.

gif by @doze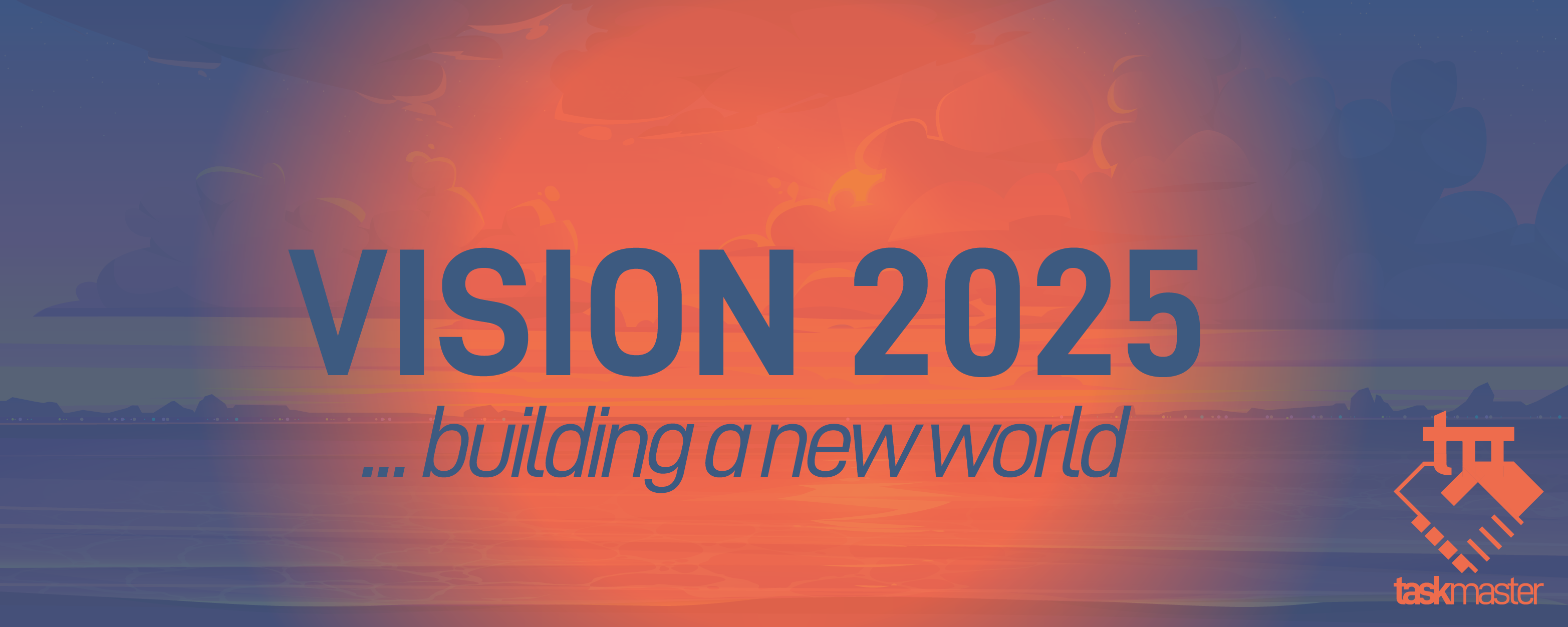 logo by @st8z
Posted Using LeoFinance Beta
---
---