Tornado Cash: Another Call For HBD
By now most are aware of the United States Treasury's Office of Foreign Assets Control (OFAC) move to ban Tornado Cash in the United States. This is something that is splitting cryptocurrency community. Some believe it is a good step to take while the rest feel it is more evidence that decentralization is needed.
For months we discussed Hive and what it offers. The fact that it is outside the reach of any government or central bank makes its coins very valuable. As of now, few realize that.
Hence, we get another example of what is needed. Of course, while many are scurrying around looking for a solution, those on Hive can say "we have it".
Here is a tweet in response to the action taken yesterday.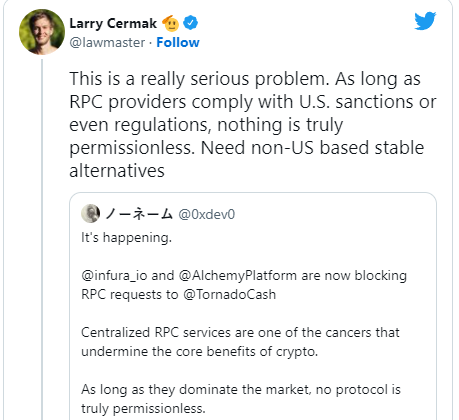 Welcome to the Hive Backed Dollar (HBD)
With HBD, we are dealing with a stablecoin that is not backed by any centralized entity. Thus, it is not located in any particular country. We now see how a coin that exists on a global blockchain is has nodes all over the world is very powerful. This is something that is only going to be come obvious over the next 24 months.
HBD is backed by $1 worth of HIVE. This means that we have the situation where the backing agent is not tied to any centralized entity. The second coin operates like the first, it is controlled by the blockchain.
Of course, many misunderstand. Where HBD is different is the fact that it is an algorithmic stablecoin, not one backed by USD. The $1 is simply a unit of account. The events yesterday bring out more confusion.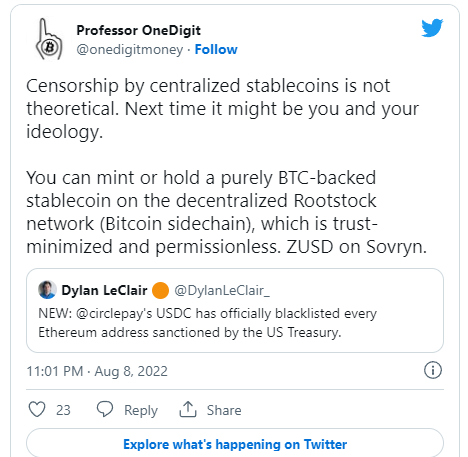 Once again, people not grasping what gives a currency value.
Either way, HBD solves all of it. The coin is backed by another decentralized coin controlled by a blockchain.
Derivatives As A Defense
We discussed the idea of derivatives of HBD providing it value. Here we an example of why derivatives are vital.
When we take a currency and change its form, and repeat this action many times over, what is the government to do? If we think about currency like water, we then understand what derivatives can offer.
Water can exist in three states: solid, liquid, or gas. In the end, even when it is ice or steam, it is still water.
HBD can be the same way. At present we have pHBD and bHBD. These are derivatives of the coin. Obviously, they operate on different blockchains, meaning that three actions are require to stop the movement of the coin or tokens.
Now, what if we added bonds to the process? Instead of operating as a coin, it was another financial instrument. In the end, a bond based upon HBD (or the derivatives) is like freezing water.
Let us now take this thought process even further. What if we dropped a version of HBD on EOS, CARDANO, and Thorchain in addition to the EVM chains? Next, add in bonds, futures, and options tied to all them, each being able to transfer value between wallets.
What do you think that looks like?
Ultimately, once we are 10-15 products deep, it becomes a while goose chase. Of course, there is no reason why there has to be a limitation of one on a chain. Why not create polHBD or bHBD2?
What effectively happens is that a ban on one, like HBD, means people simply swap out to another form of the coin, on a completely different chain.
Even If You Agree With This Ban
The problem with this entire situation is not this ban per se. Few would defend hacks and probably less the North Koreans. However, the concern is always the next one.
As we all know, governments, i.e. politicians and bureaucrats, will politicize anything. These days, get on the wrong side of the agenda, even by mistake, and you will find issues.
When it comes to freedom, until caught, criminals enjoy it in totality. If one does not care about adherence to laws, then they do not matter. The individuals who suffer, of course, are the law abiding citizens. History is filled with examples of where these were the people stepped upon.
One of our major focuses with HBD should be expansion simply as a defense mechanism. Through the use of other chains, we can see how the attack vectors diminish. If we get 25 or 30 deep with HBD derivatives, stopping it becomes very difficult.
Even if one gets banned, another one could be spun up.
And one final note: at that point utility for the coin skyrockets.
---
If you found this article informative, please give an upvote and rehive.

gif by @doze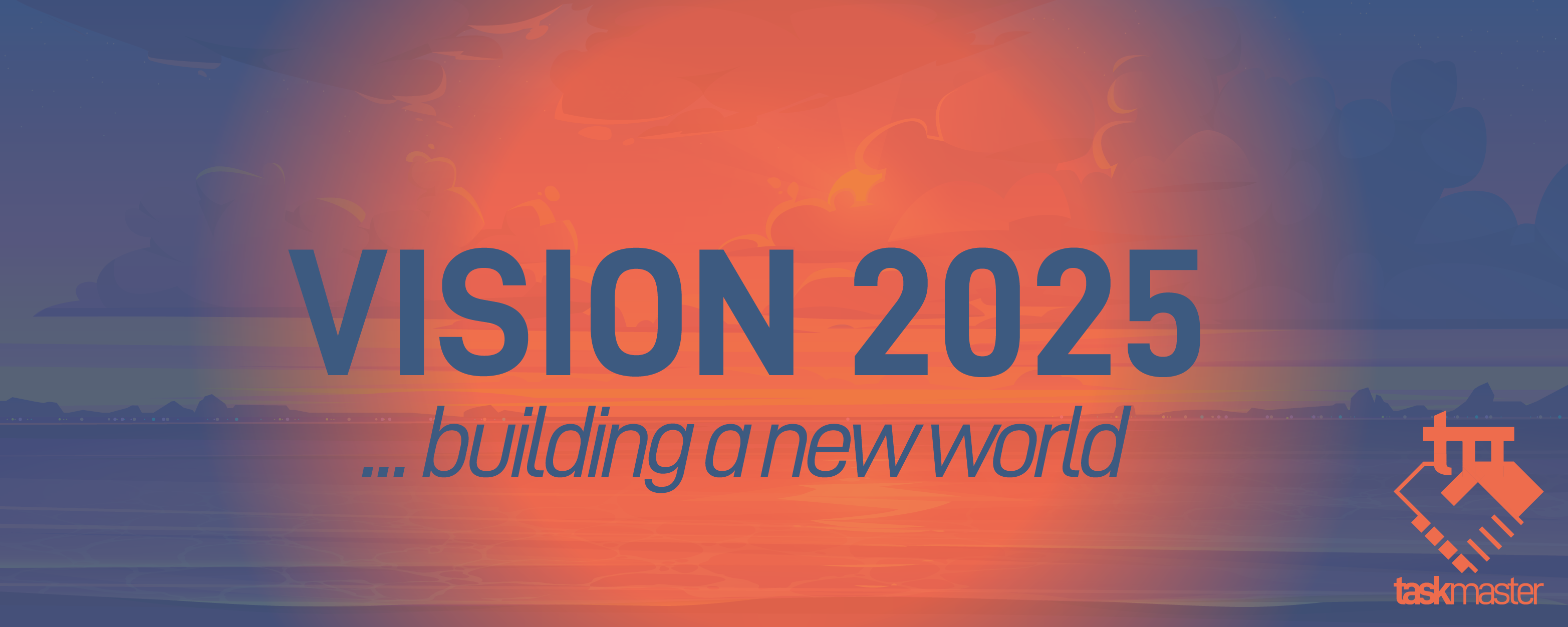 logo by @st8z
Posted Using LeoFinance Beta
---
---