Here Is Why US Asset Prices Are Exploding
It is sad how most people, especially those in the United States, do not understand the simple concept of capital flow. This is vital when look at markets and trying to assess what is taking place.
Tell me if you heard this one: US asset prices (equities and real estate) are exploding because of all the Fed's money printing.
In short, the claim is the money is finding its way into these two asset classes. Of course, anyone who understands how the US monetary system works quickly realizes the Fed does not create legal tender (i.e. USD). Instead, it generates bank instruments that are swapped for Treasury and Mortgage-Backed Securities. This is done with depository institutions.
If it is not the "money printing" that is causing the run, what is it?
In this article we will come to understand how the flow of capital is working.
$12 Trillion
Do you think this is a lot of money? Is this enough to move markets?
Only a one who is a bit slow on the uptake would say it is not. This is an enormous sum of money. Certainly, this could send asset prices higher since we know the impact is order of magnitudes larger when leveraged and funneled into markets.
What is this $12 trillion?
Basically, it is the net inflows of capital into US assets over last decade. In other words, this is money that came from outside the United States and was pushed into the US. As we will see in a second, it is capital that went into assets, resulting in a massive push higher in US markets.
How do we come up with this? Simply looking at the numbers which are printed each quarter.
Before getting to that, it is best to look at the definition of Net International Investment Position as defined by Investopedia.
A net international investment position (NIIP) measures the gap between a nation's stock of foreign assets and a foreigner's stock of that nation's assets. Essentially, it can be viewed as a nation's balance sheet with the rest of the world at a specific point in time.
So, in this instance, the assets are US holdings in foreign assets while liabilities are foreigners' holdings in US assets.
Here is the latest chart of the net position from the BES: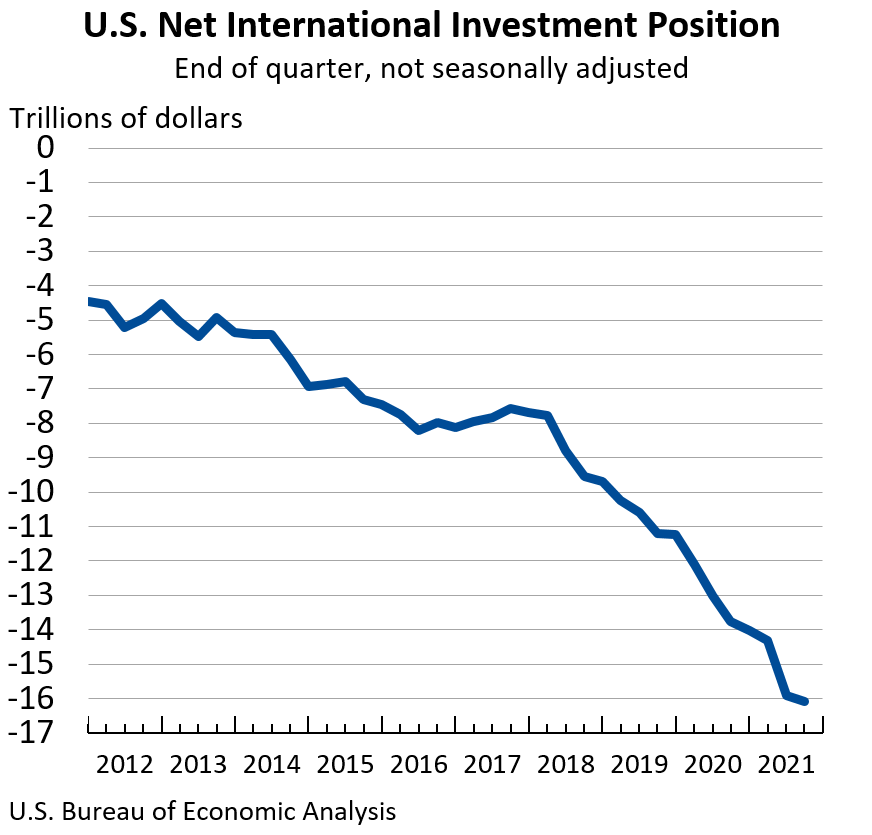 Exchange rates affecting foreign asset valuation is factored in
To see how it breaks down in assets versus liabilities, we see this: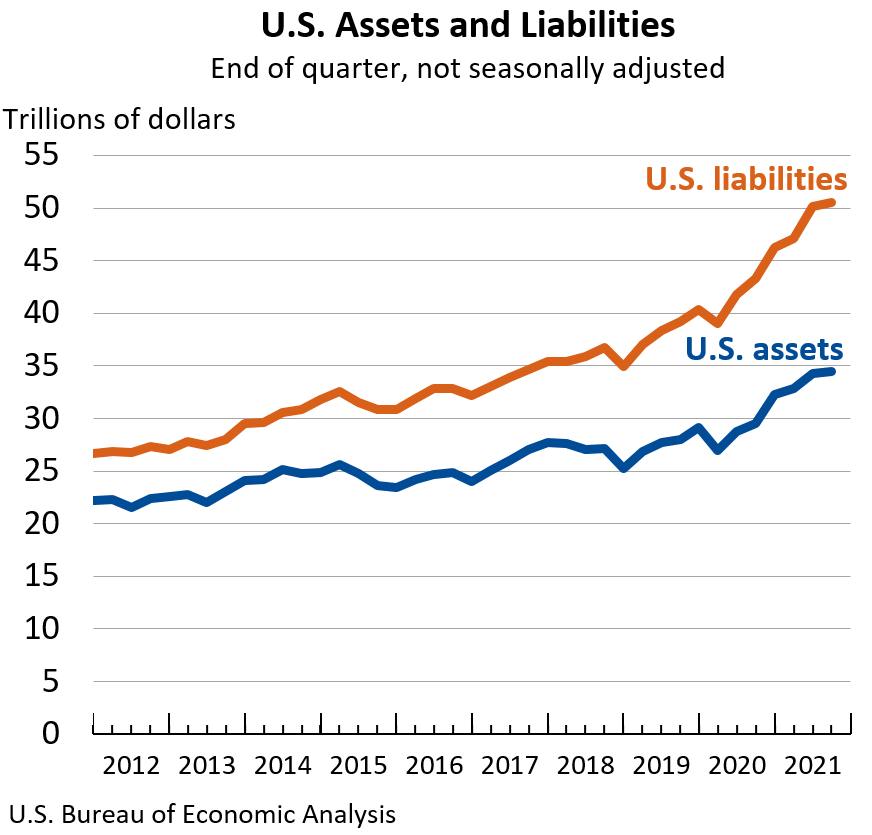 This chart shows that money flowed into the United States over the last decade at a faster pace than outflows. We see the move in liabilities (assets held by foreigners) increase by about $25 trillion. This was offset by a $13 trillion increase in the amount of assets held by US entities from around the world.
In other words, the inflow of capital was almost twice as large as the outflow over the last decade. This breaks down to almost $1.2 trillion per year net coming into the country and buying up US assets.
Capital Flow
Many investors are familiar with the concept of sector rotation when it comes to the equities markets. This is basically when the market is flat, basically trading sideways, overall yet specific sectors are moving up and down. This is all tied to the flow of capital from technology, as an example, to consumer staples. For whatever reason, the market decides it is going to unload one sector while piling into another. It is how money managers can still register a gain even when the market is flat.
This concept applies globally. Capital flows around the world, moving from one area to another. Since many entities are global these days, they can simply switch geographic destinations with the click of the mouse.
With all that took place the last decade, it should come as no surprise that the US was a destination for the capital inflows. Both Japan and the EU torched their bond markets. This means those destinations for debt investing were cut off. At the same time, capital controls in China means that a lot of money fled that nation. The wealthy started to move their money offshore ahead of the crackdowns. Naturally, some of this found its way into the US markets.
For example, we know that about 7 years ago, Chinese investors were coming into the US real estate market and buying single family homes. They were scooping them up sight unseen. The property did not matter as long as it was not in China.
The idea of a safe haven is very important for capital. With the capital controls China instilled and the pending ones in the EU, it is likely the inflows will continue.
Does this mean that US markets will keep going up? Not necessarily. Even with massive capital inflows, risk off periods means markets are going down. There is no way to avoid that. It is impossible to guess when the markets decide to get "spooked" and take risk off the table. What we do know is that it always happens at some point.
Here is where we see real currency (USD) entering the US markets, not some fictitious "money printing" by the Fed. What the Fed does is not legal tender, hence cannot even buy a lightbulb from the local Home Depot.
The flow of US Dollars is really what matters. Follow this and we get a clear picture of what is truly taking place.
---
If you found this article informative, please give an upvote and rehive.

gif by @doze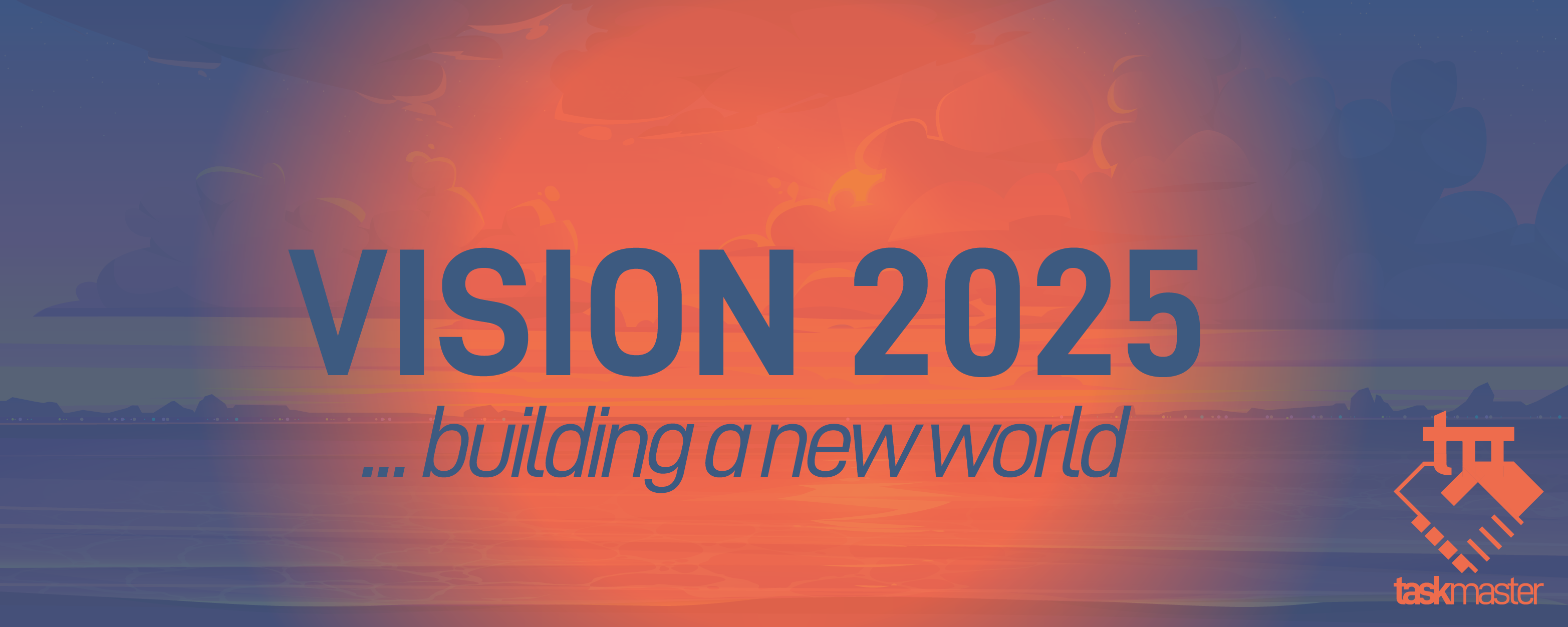 logo by @st8z
Posted Using LeoFinance Beta
---
---