Leofinance Is The Epitome Of Web 3.0
It is fun to watch the integration off projects on Hive. We are seeing things going in different directions yet it is all coming together. This is how Web 3.0 will unfold. It is also why the centralized system stand no chance. These are the very early days yet we are now looking at the foundation already showing how this is all going to unfold.
Many of the old models are dead. This includes the traditional approach to development. Anyone (or entity) that looks at itself in a vacuum is cooked. We are creating a new means of integration, expansion, and building.
One of the projects that epitomizes this is Leofinance.
So what is taking place?
To start, we have to realize that it is impossible to separate social media from finance. They are rapidly becoming one. Anyone who want to try to be one or the other will lose out.
Elon Musk is well aware of this. His goal is to turn Twitter into a financial network. In fact, he is likely seeking to turn it into the largest financial institution in the world. This was what he set forth in a map for PayPal, something the others involved turned down. Do not believe for a second that his goals with Twitter will not include the reemergence of this plan.
Of course, Elon is a Web 2.0 advocate. As stated repeatedly, even if he is a benevolent dictator, he is still a dictator. That means that him shutting people's accounts down is not the problem. The fact that he (or the company) has that power is where the main issue arises.
Web 3.0 is not like this. We know that account ownership is vital to the future. Understanding this not only applied to social media activities but also your finances, it takes on greater meaning.
Here is where Leofinance is stepping in.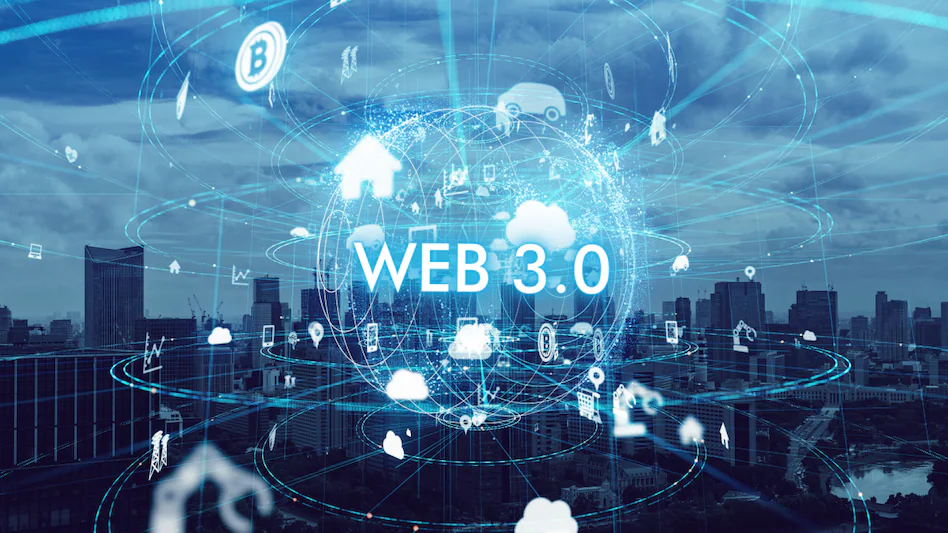 Source
Twitter On The Blockchain
Twitter on the blockchain is the idea of bringing microblogging to Hive. As we know, this was accomplished with LeoThreads. While this is going through upgrades, we were also alerted to the fact that the entire UI is being designed to focus upon this feature. The long awaited ProjectBlank is Leo.
Here we see the social media aspect to Leofinance. This has nothing to do with the focus of the community, ie investing, cryptocurrency, or business. Instead, microblogging is general in nature, just like on Twitter.
We still have long-form content which maintains the community focus. This is the area where hard core article creators separate Leofinance from the other applications (tribes) on Hive.
What we essentially have is another tool to promote our content. The articles written by those interested in that can be sent out as "Threads", enhancing the reach.
Earlier I somehow found myself in the middle of a discord discussion that dealt with the potential of another social media feature being added to Leofinance. We will see where this goes but the reason for the mention is to let people know there is still a commitment to enhancing these features.
One of the keys is to build a robust social media platform.
Decentralized Finance
The industry is being exposed for its centralization. As it turns out, DeFi is a bunch of crap, at least how it was being constructed. Of course, with every setback there is oppotunity.
Hive is an area that has the potential to create true decentralized finance. We already have HBD on the base layer, along with the staking of $HIVE. Leofinance took the next step by creating derivatives of both these coins and placing them on a couple EVMs. This allowed for the creation of liquidity pools, a staple of DeFi.
We know this is something the team has been pushing, especially on Cubfinance. However, things do not stop there.
Here is a recent tweet that was sent out.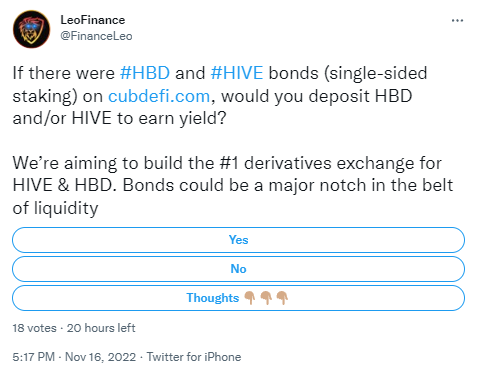 This is another idea to add to the financial aspect of the platform. Continually reworking the financial model of many aspects of the ecosystem is a healthy approach.
Getting into the world of bonds opens up a lot of doors. Could this be the first step into something much bigger? It is possible. For now, we just have to emphasize how, like the social media, there is moves being made on the financial side.
The Power Of Web 3.0
What makes this so powerful is that a number of ideas discussed in this article did not come from the Leofinance team. In fact, some of the features being looked at were not created by them. The ability to incorporate what others produced is imperative to the understanding of where things are going.
Again, if projects want to operate in a vacuum, they will fail.
I wrote on a number of occasions that all applications tied to Hive should tap into the container that is LeoThreads and offer microblogging on their front ends. This is especially true for those that have a mobile app. Sadly, it does not seem too many are jumping on that although I know of one that is at least considering it.
The key is that if it is on blockchain, or open source, anyone can use it. Here is where the Web 2.0 firms will have trouble. Their modus operandi is to build it all themselves. We can bet Musk's team will engineer most of what ends up on Twitter.
With Hive, we have different projects creating a variety of features. Leofinance create Threads but it does not own it. The data being written to the blockchain is there for all to access.
The same is true for many other projects. We can see how the ability to tap into what others created is a benefit. This not only expands each application but can be a tremendous time saver.
With Web 3.0, each team does not have to build it all themselves.
Here is where Leofinance is excelling. It is one of those projects that is epitomizing Web 3.0.
---
If you found this article informative, please give an upvote and rehive.

gif by @doze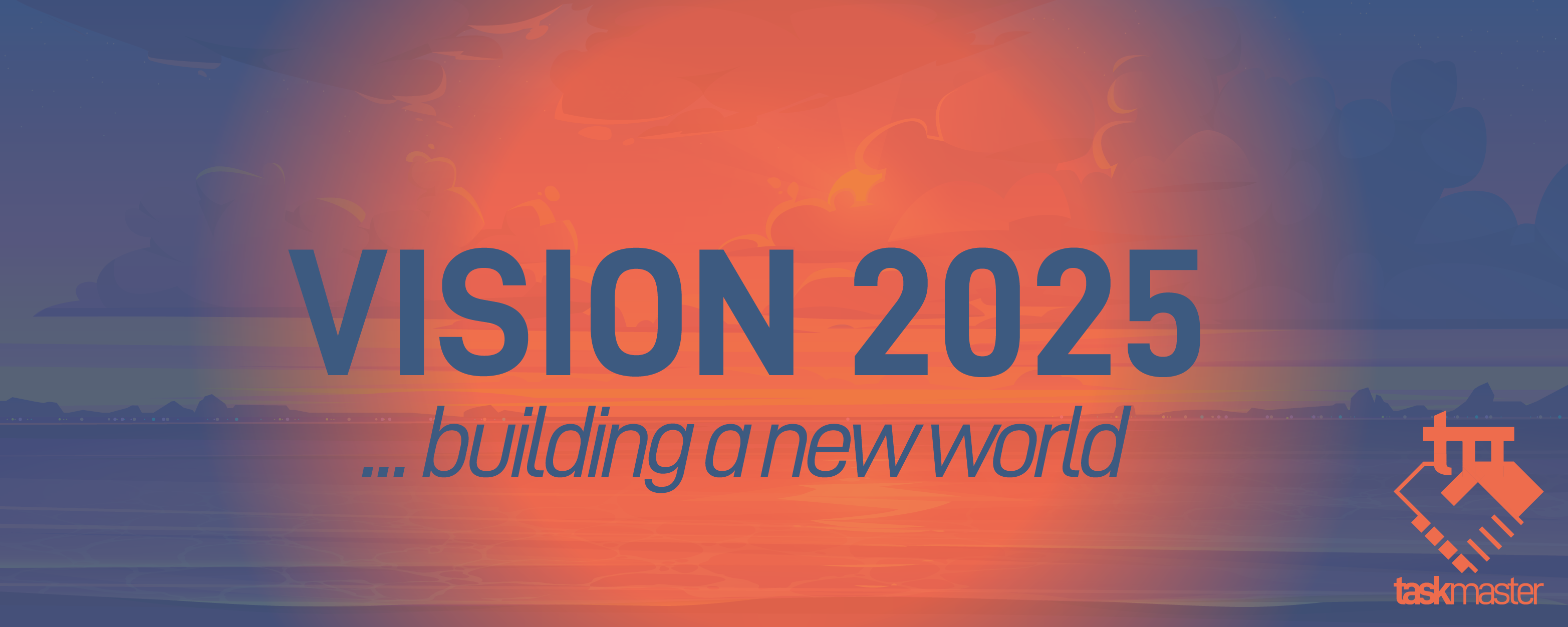 logo by @st8z
Posted Using LeoFinance Beta
---
---